$149.00
Regular price
$219.00
Sale price
OVERVIEW
FEATURES
SPECS
COMPARE
REVIEWS
SUPPORT
$149.00
Regular price
$219.00
Sale price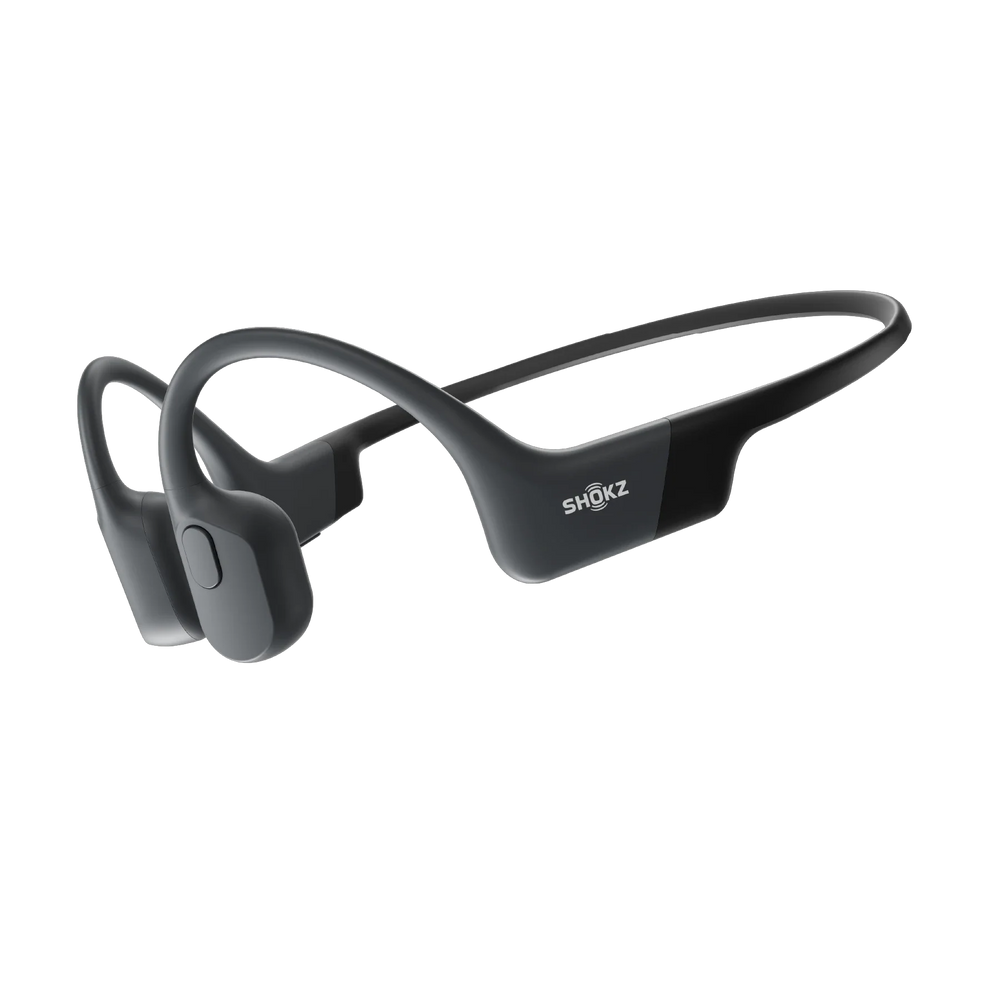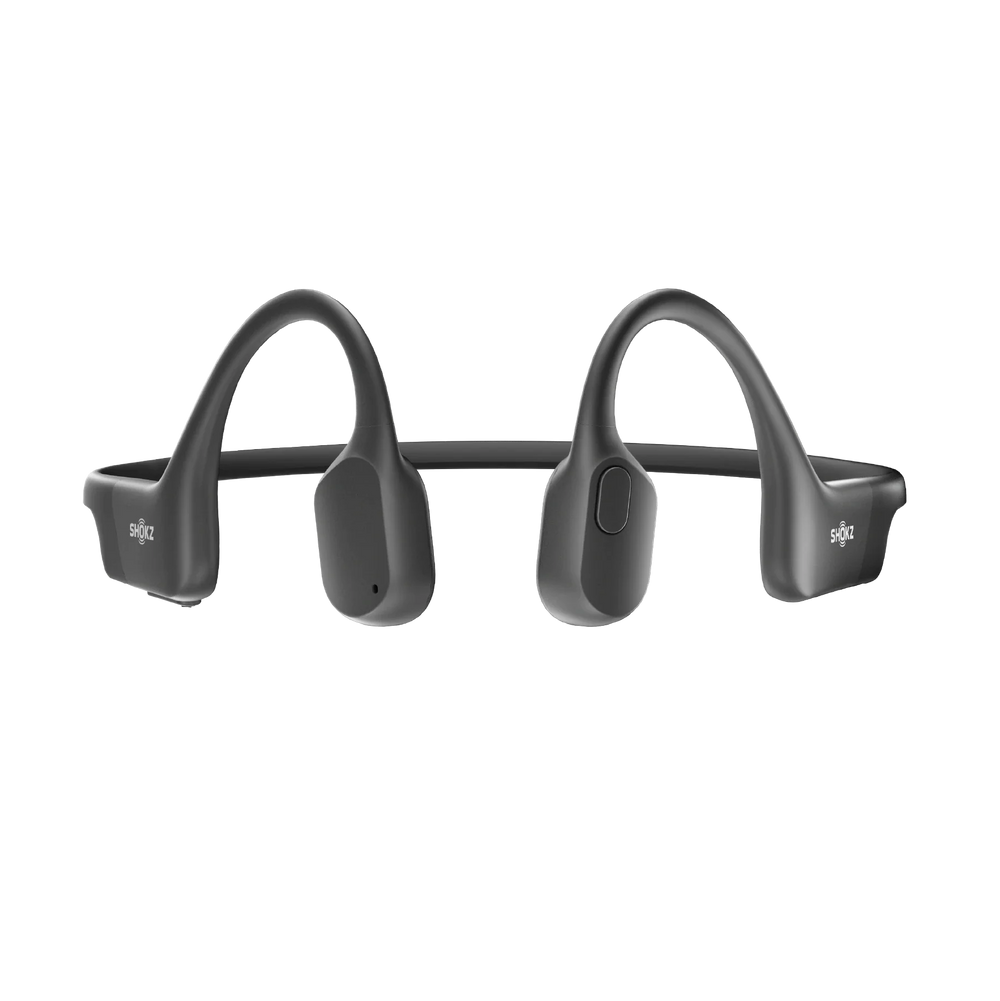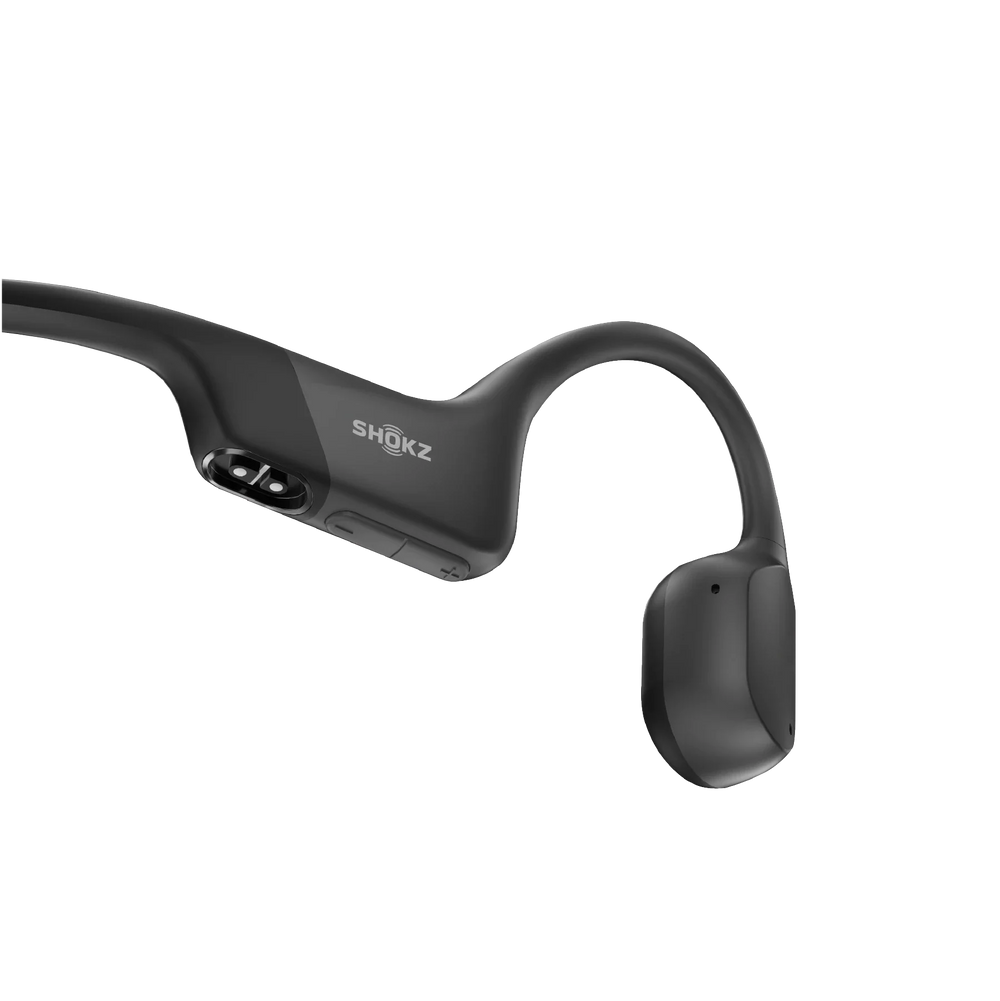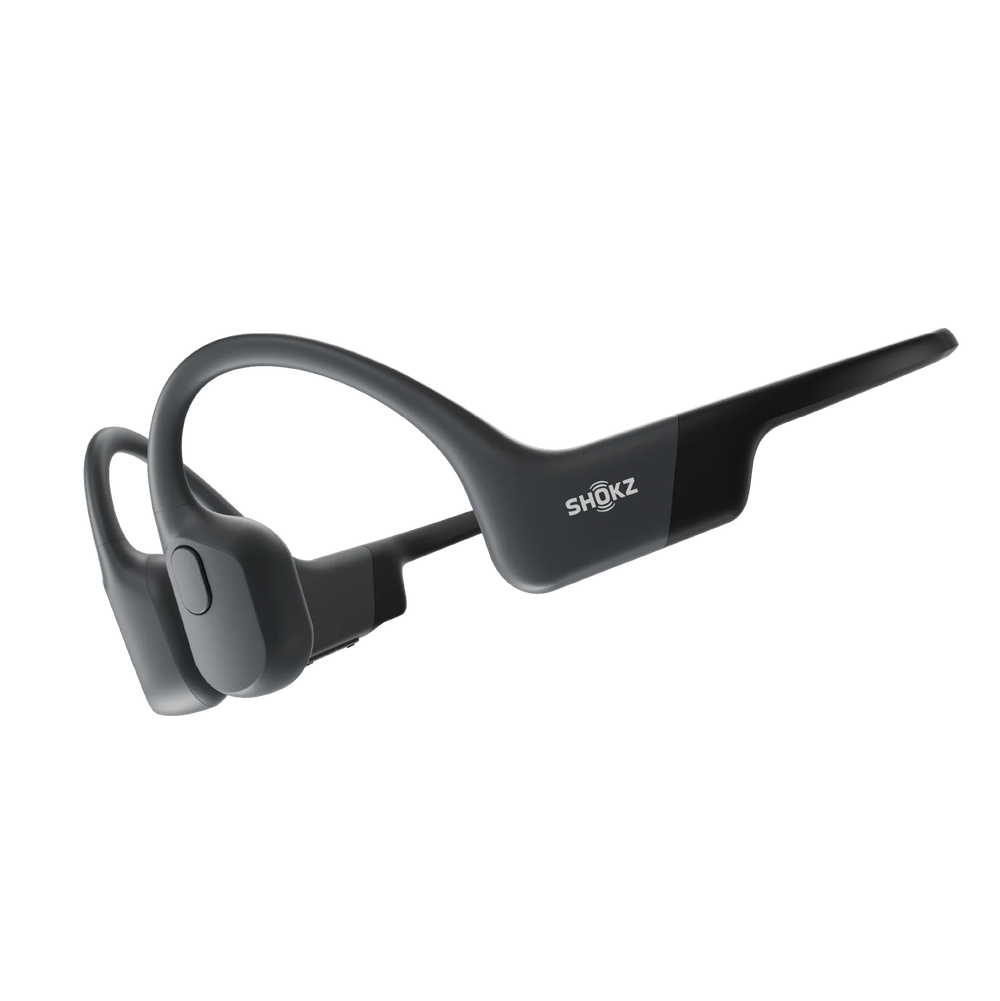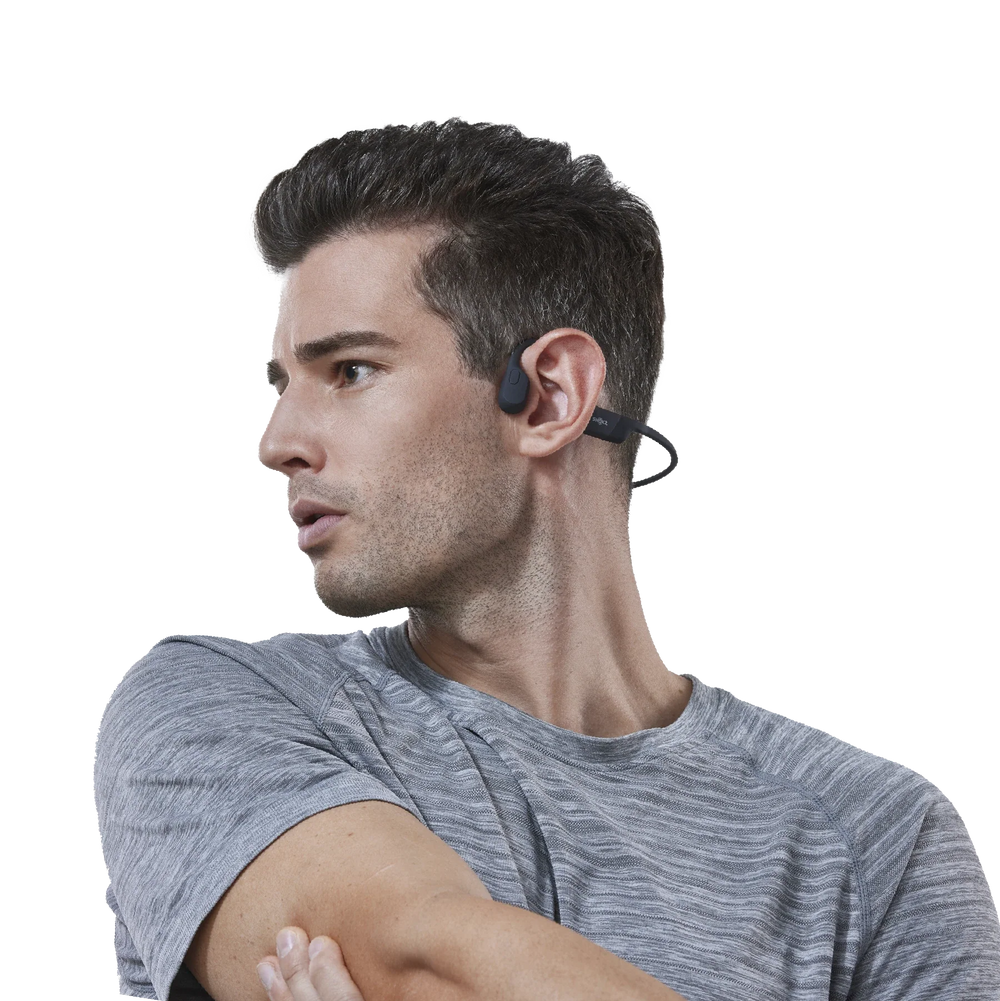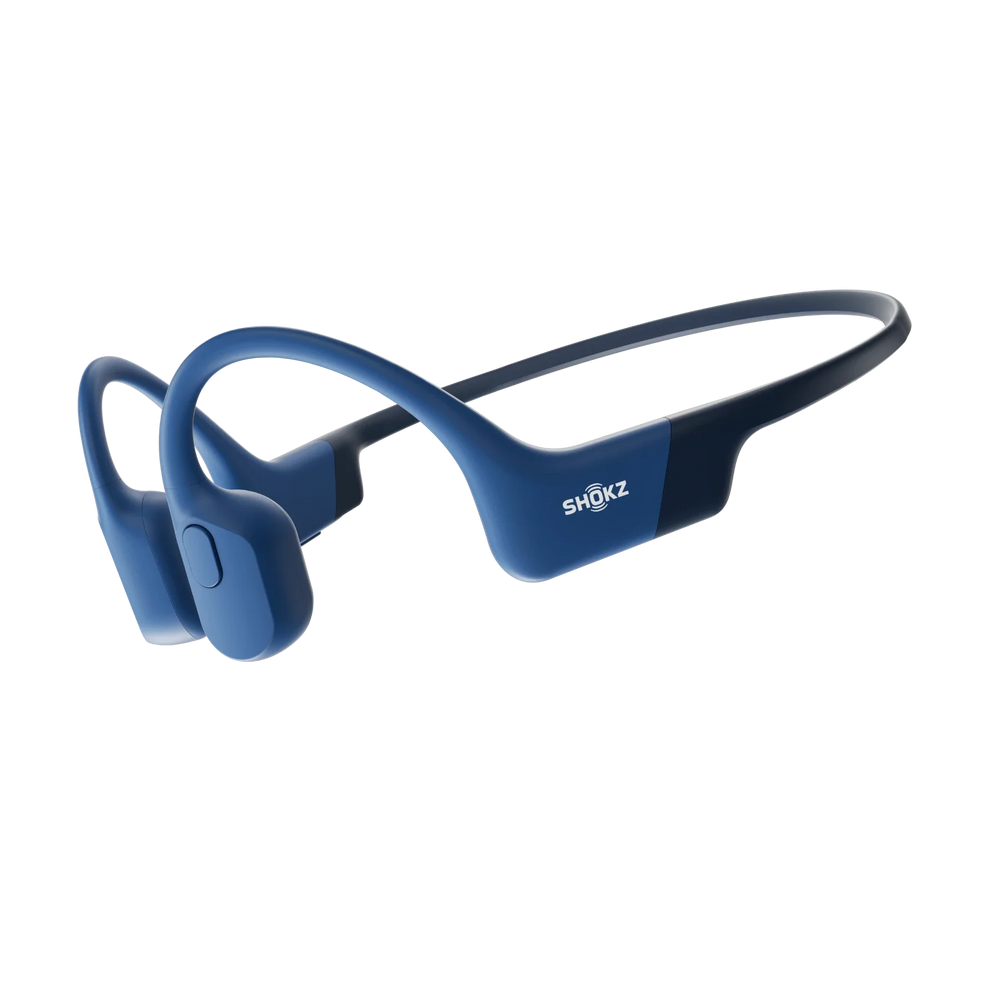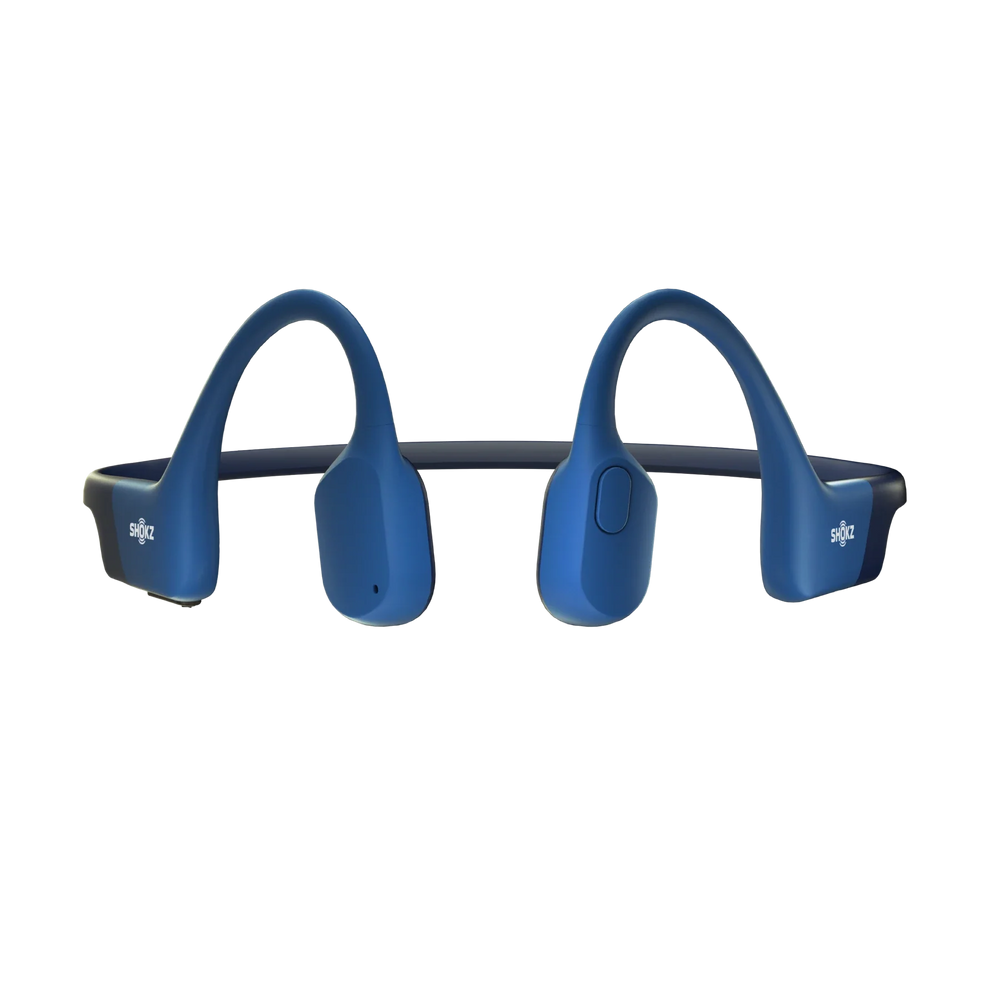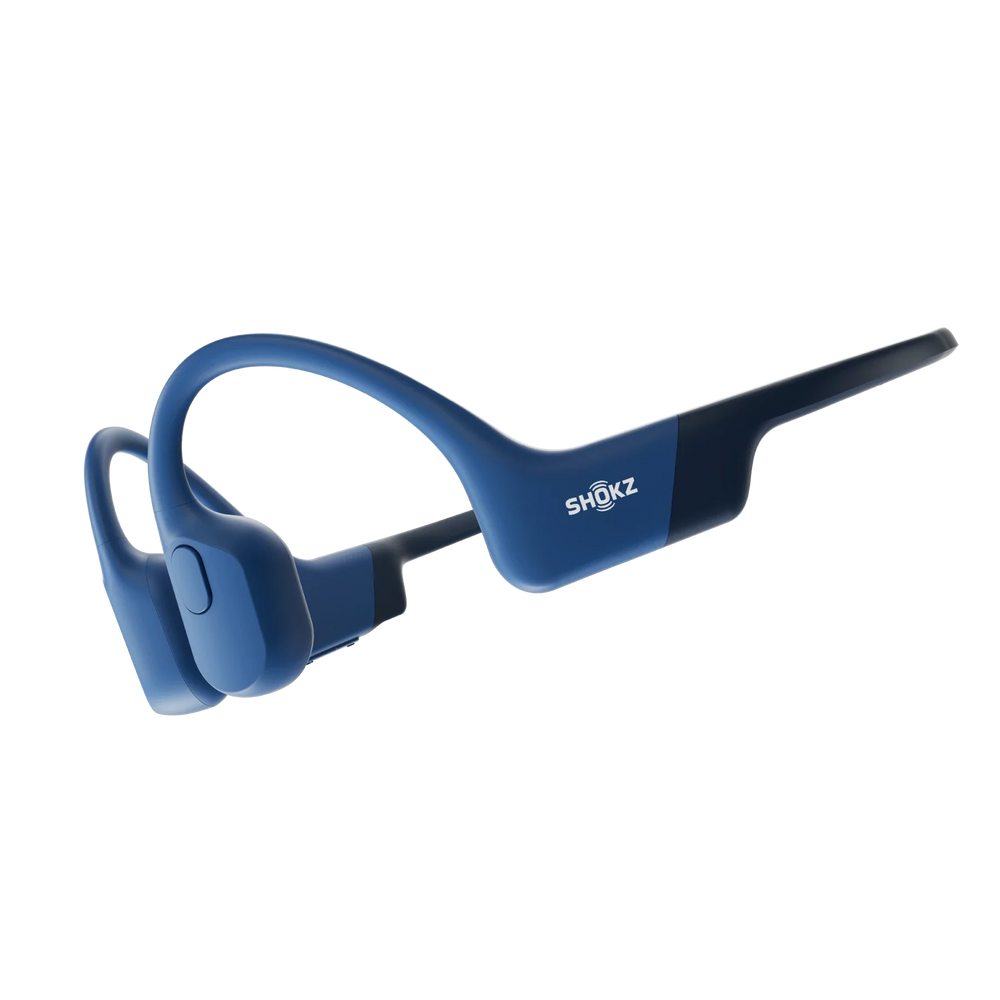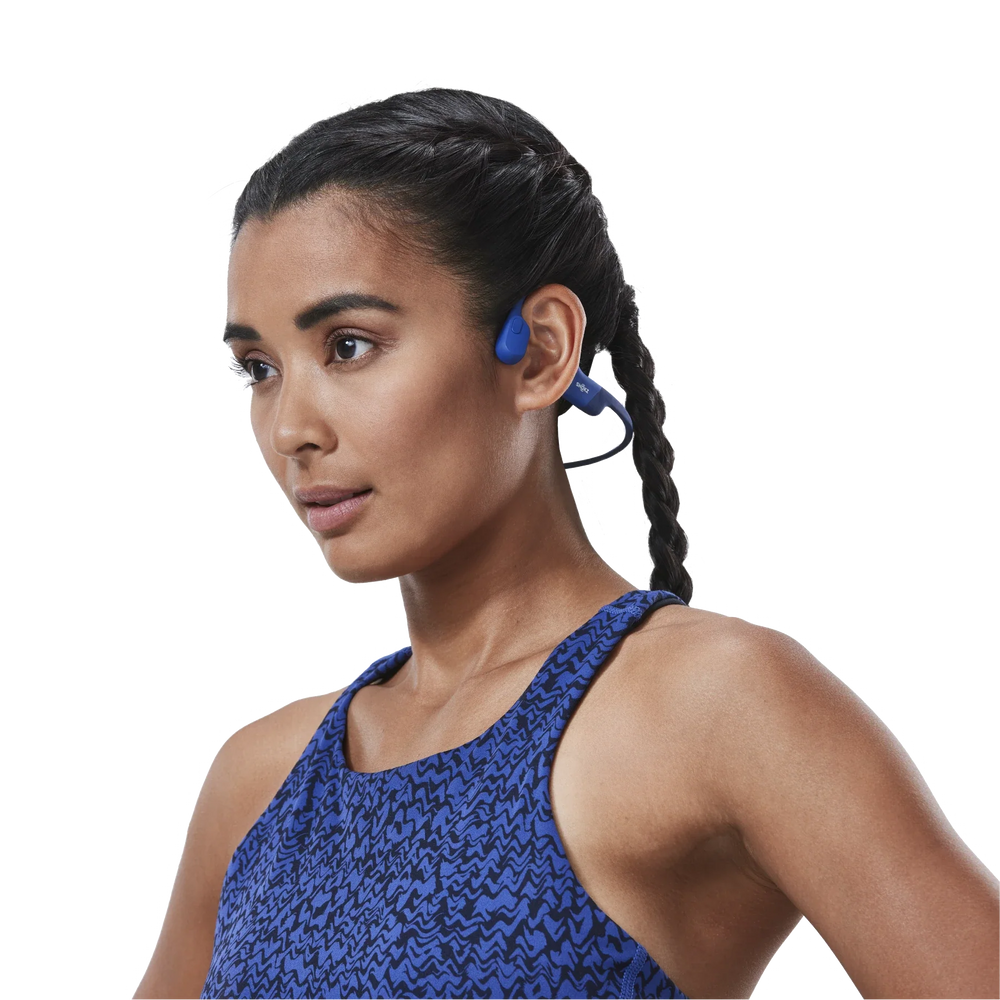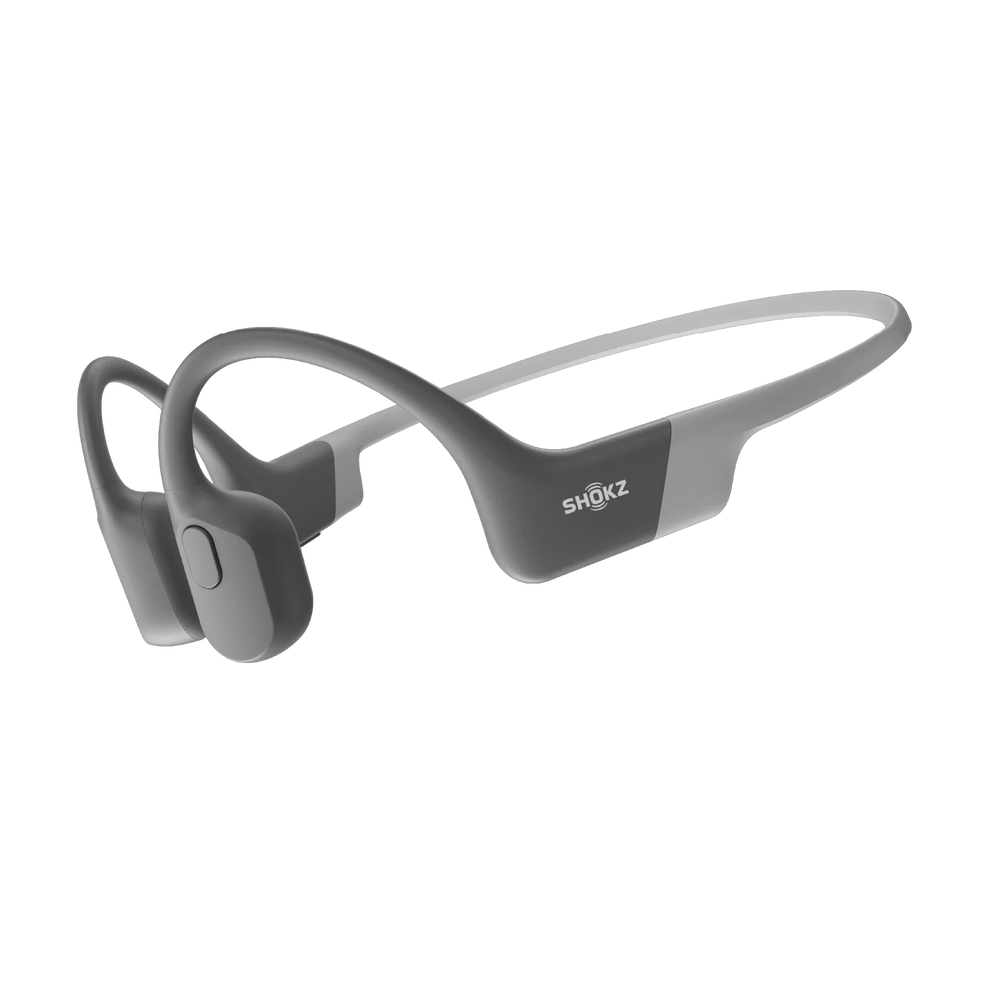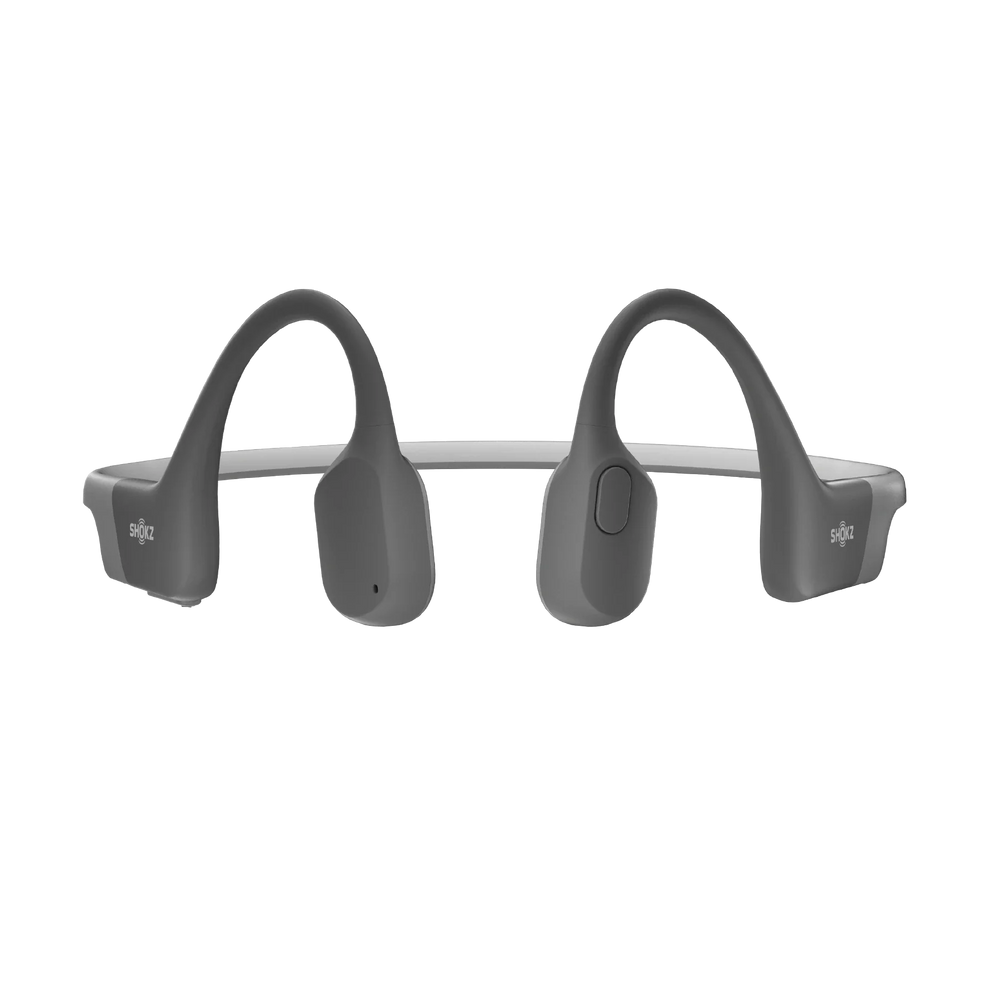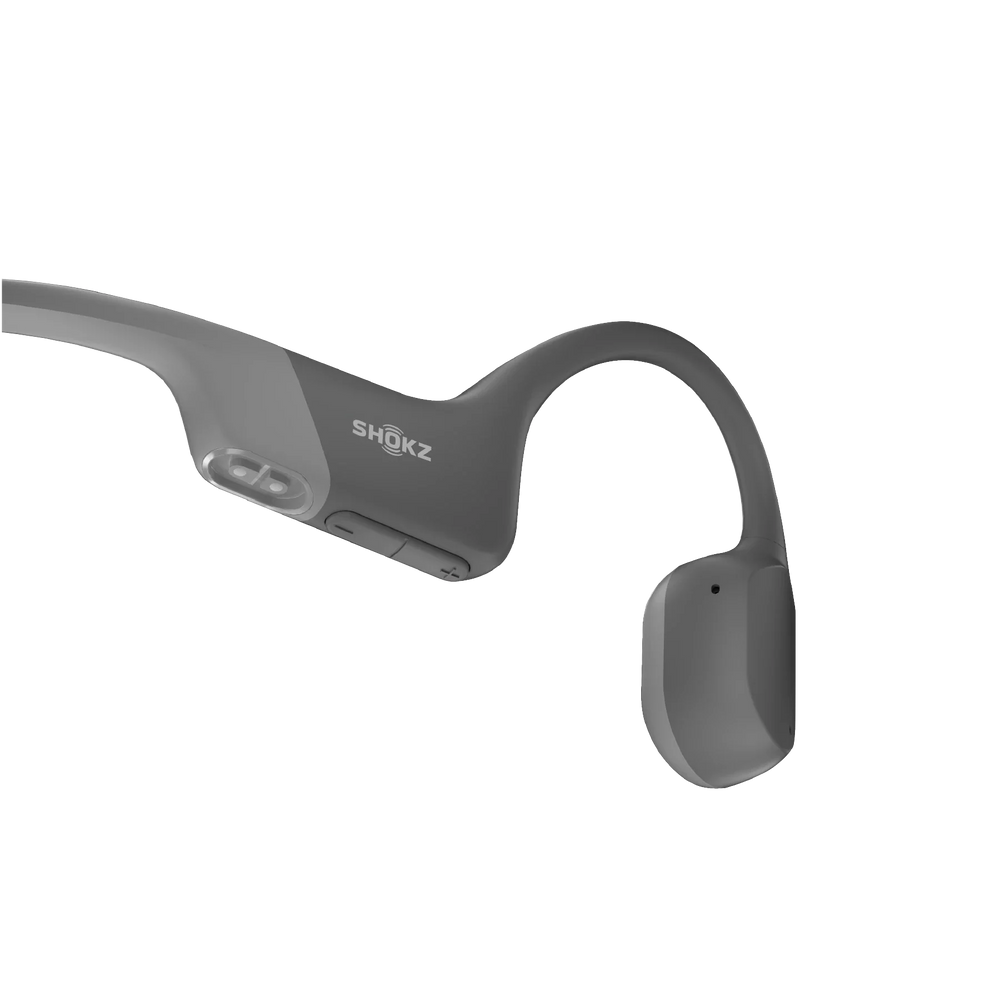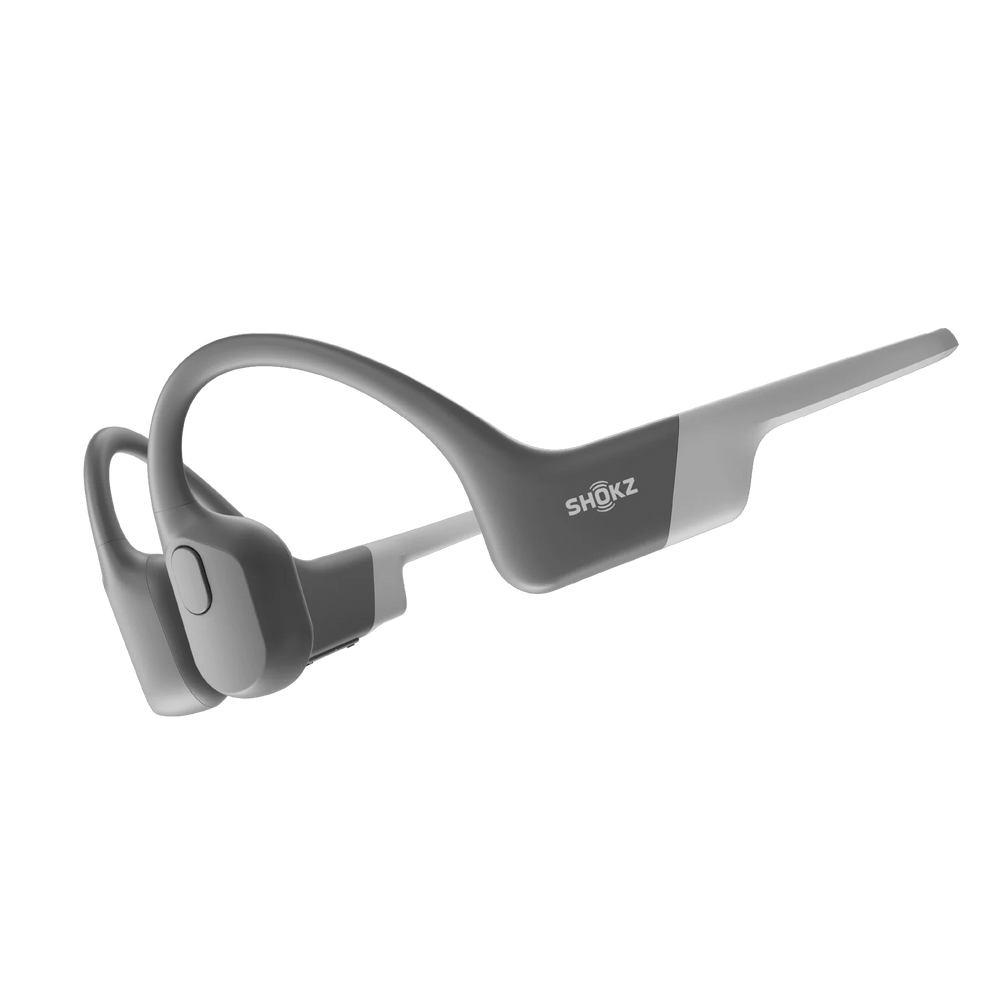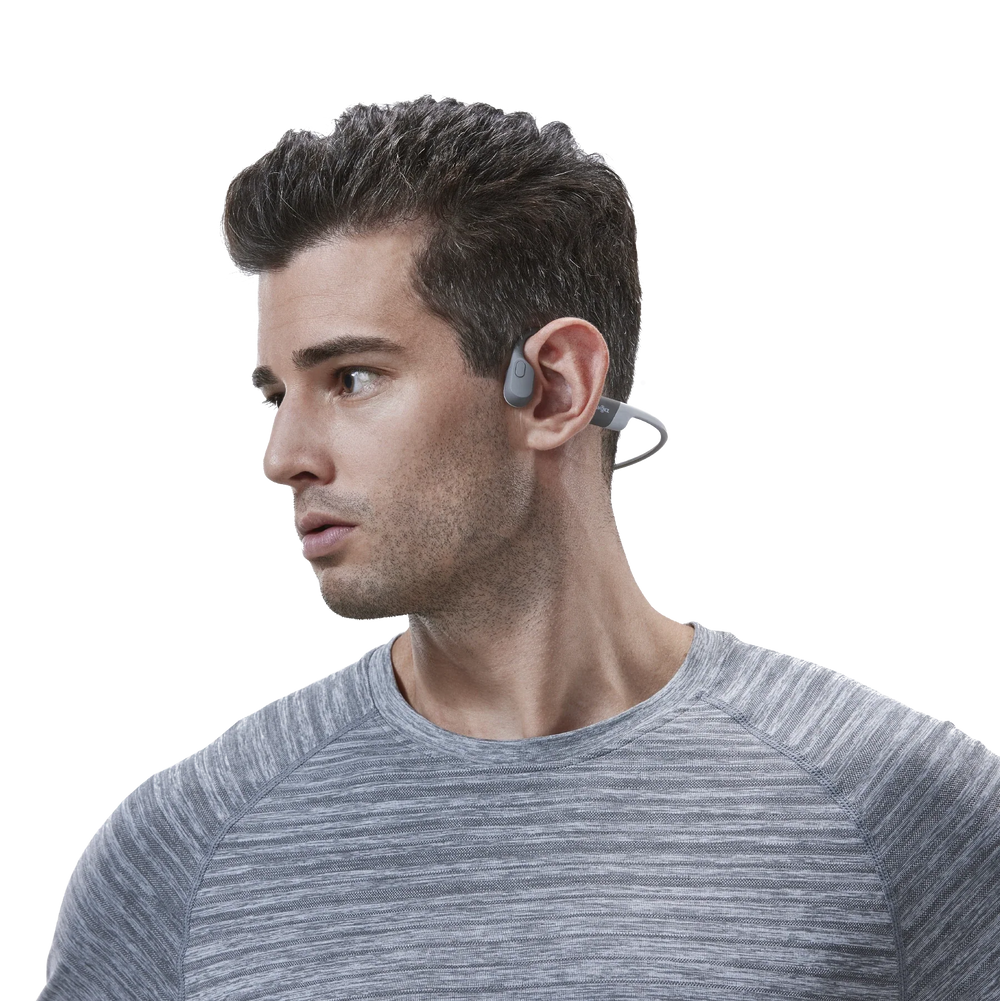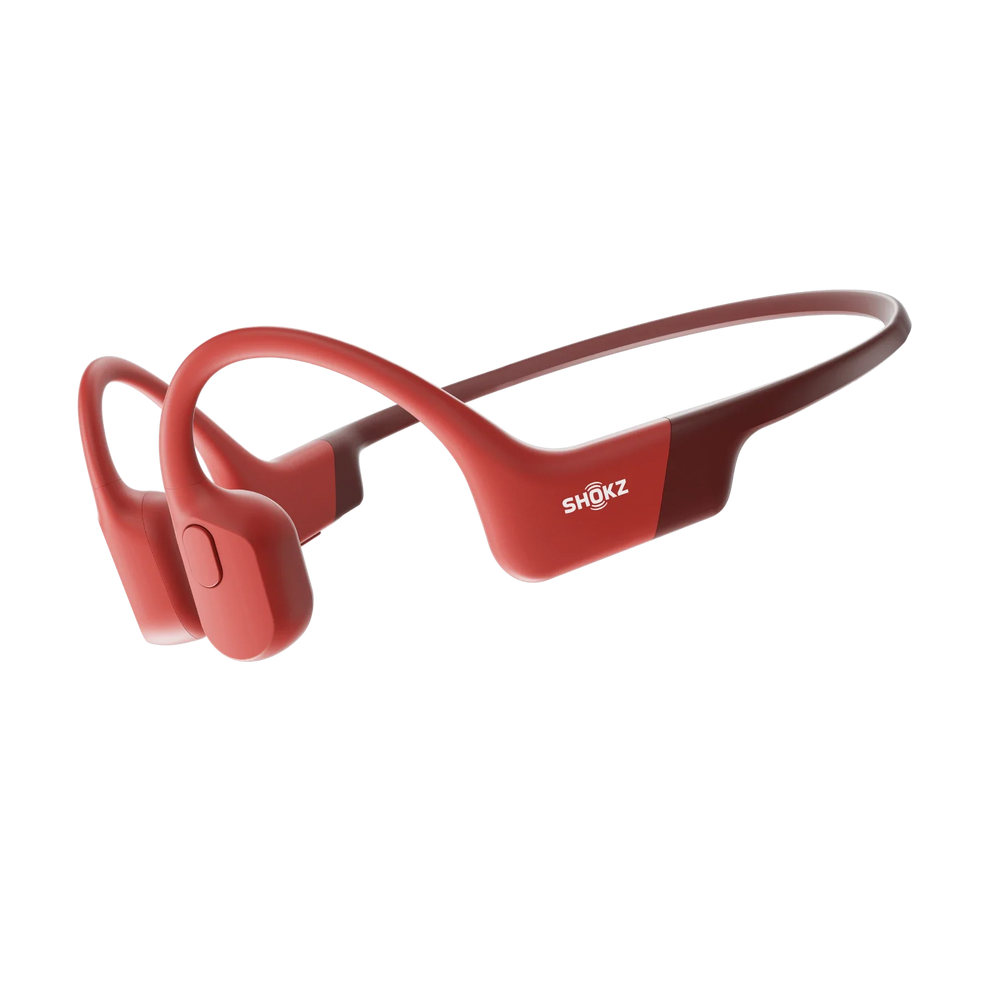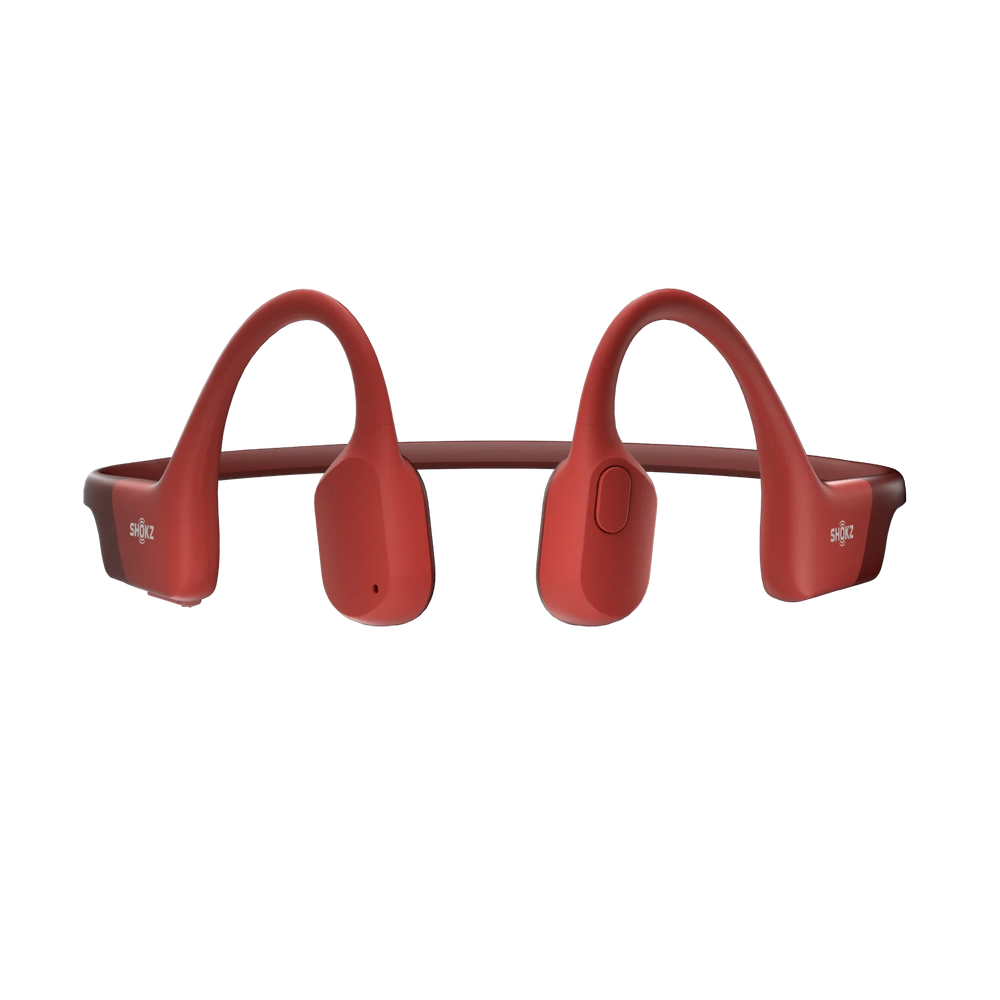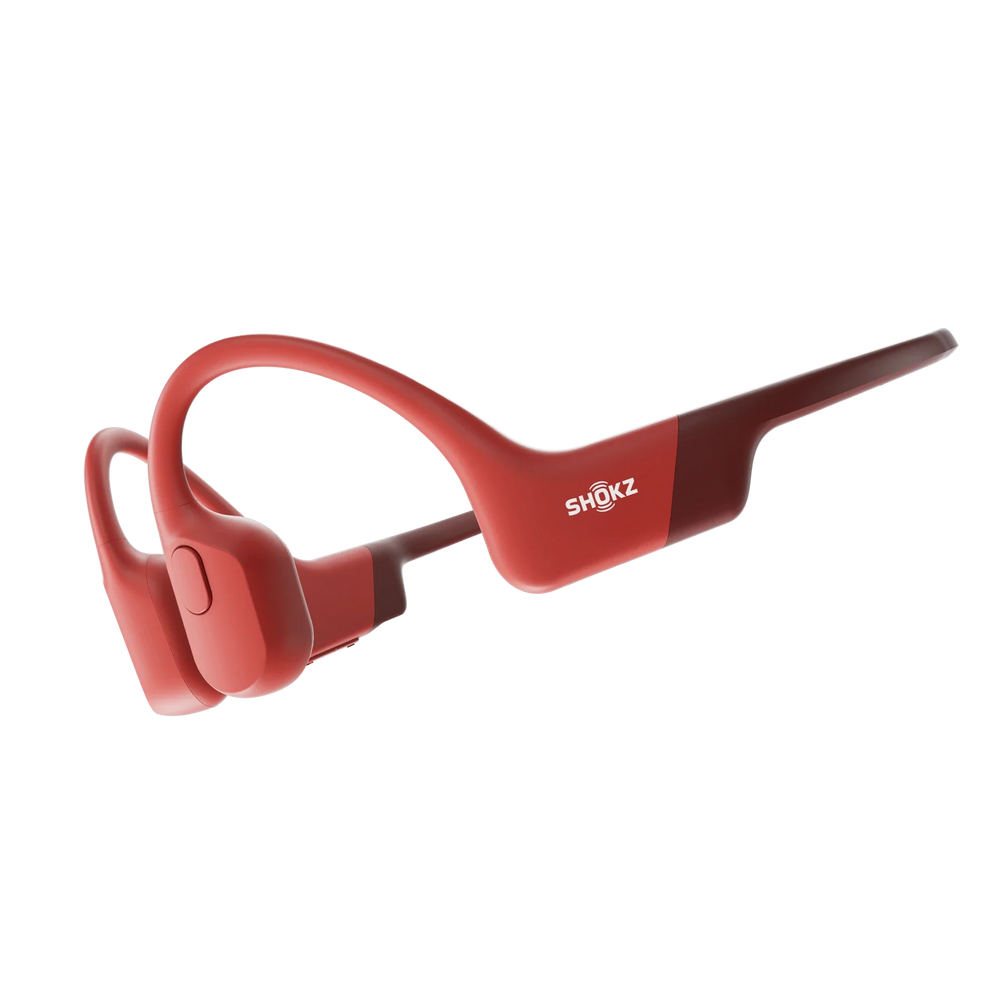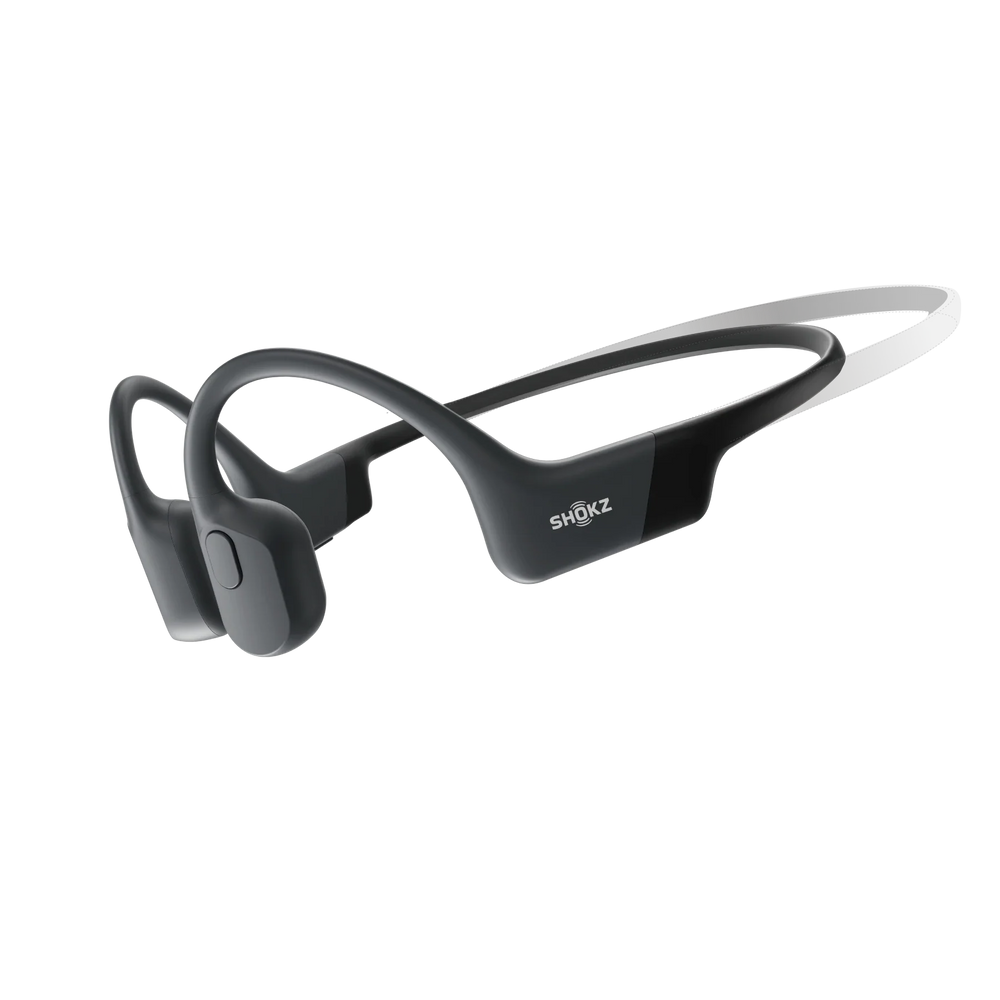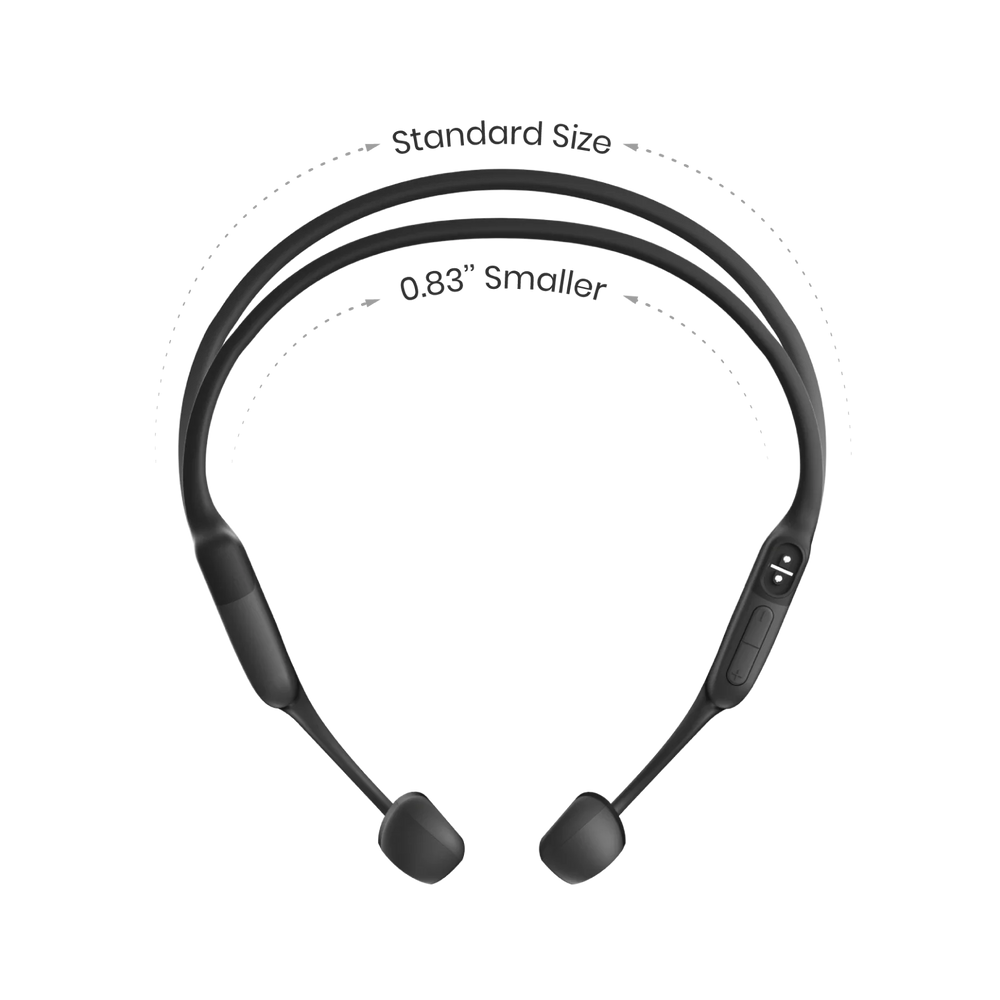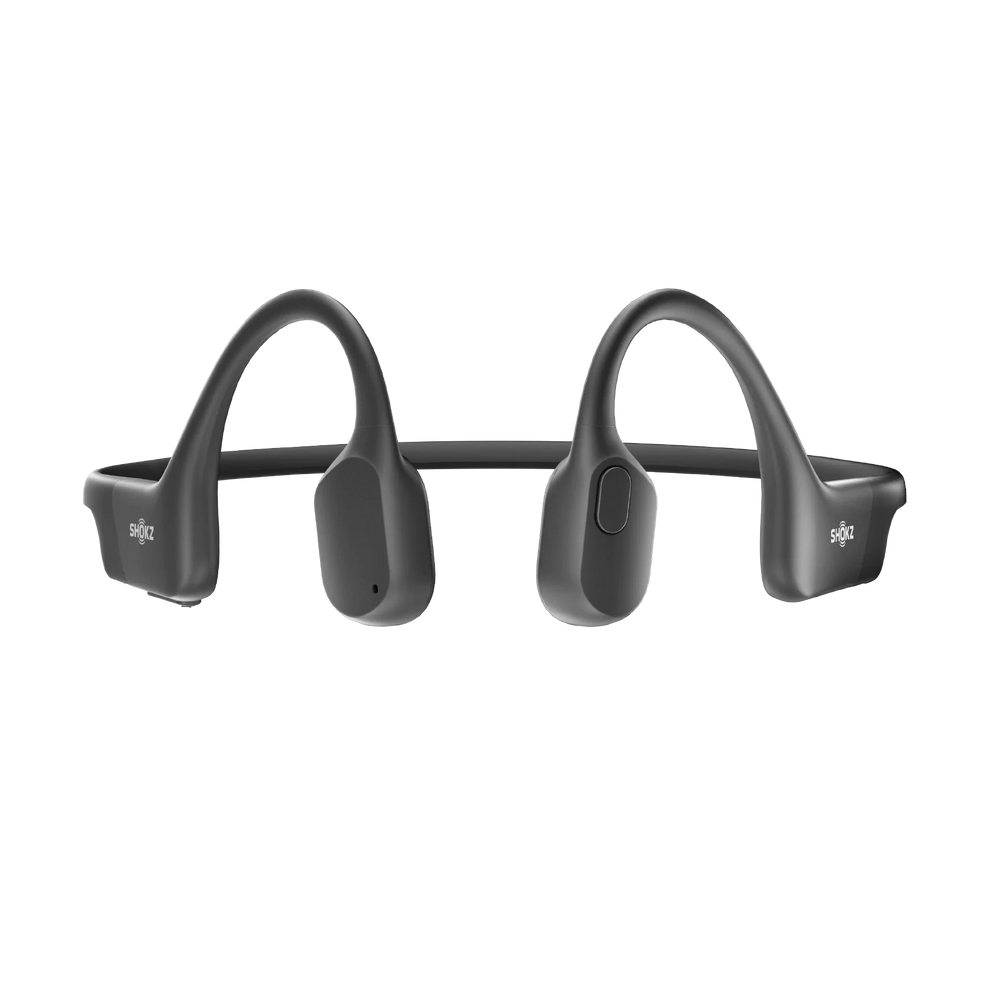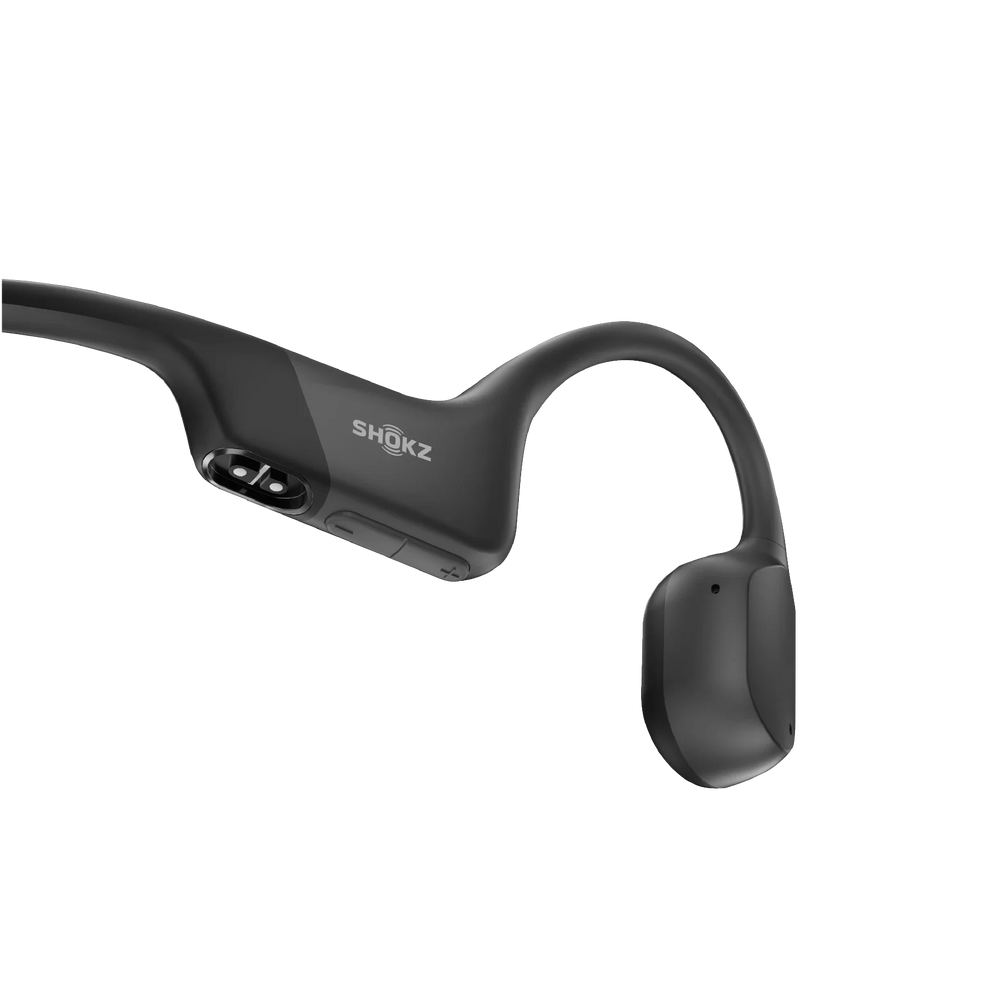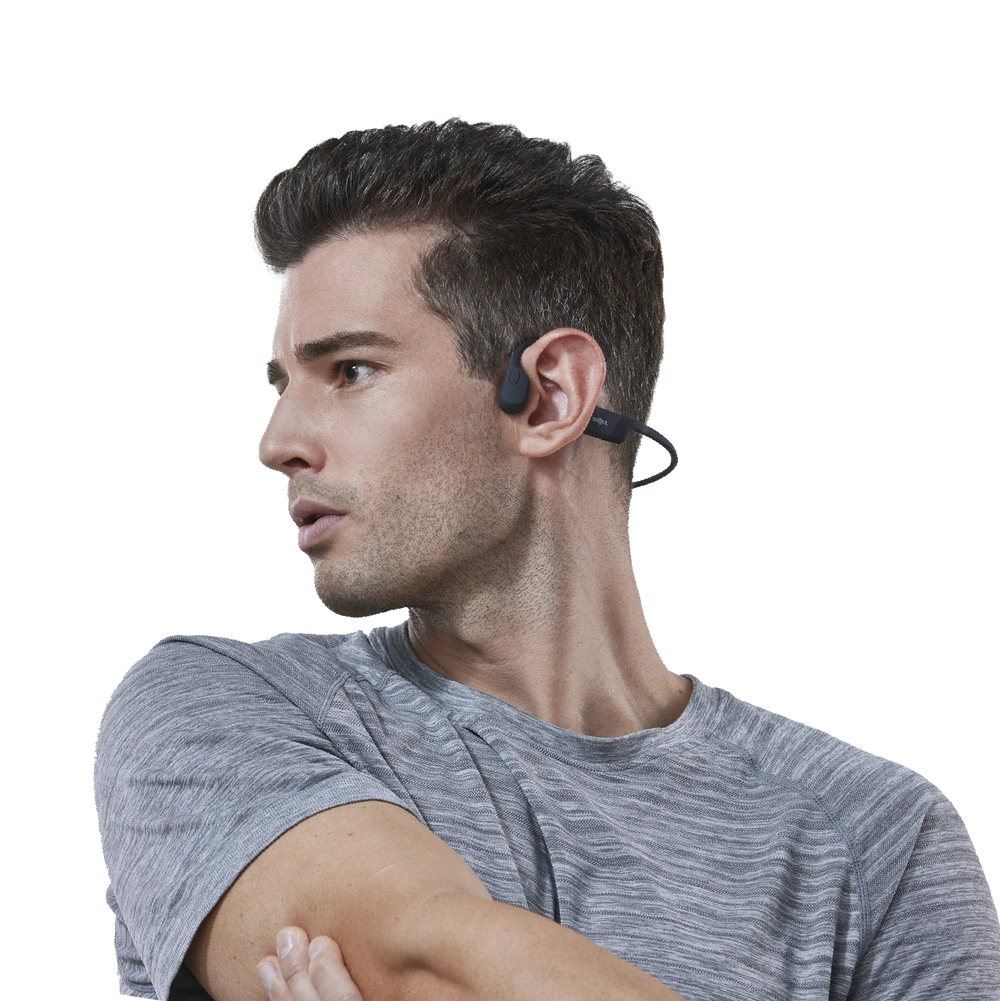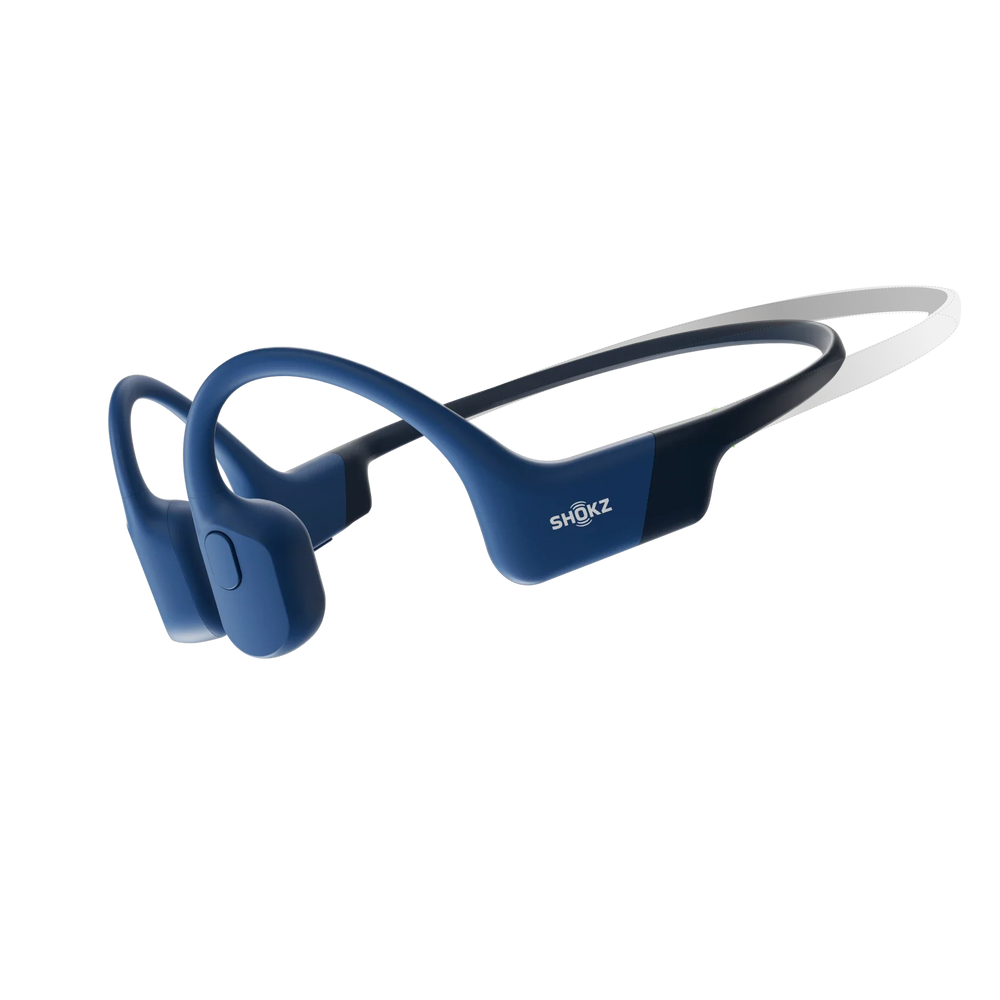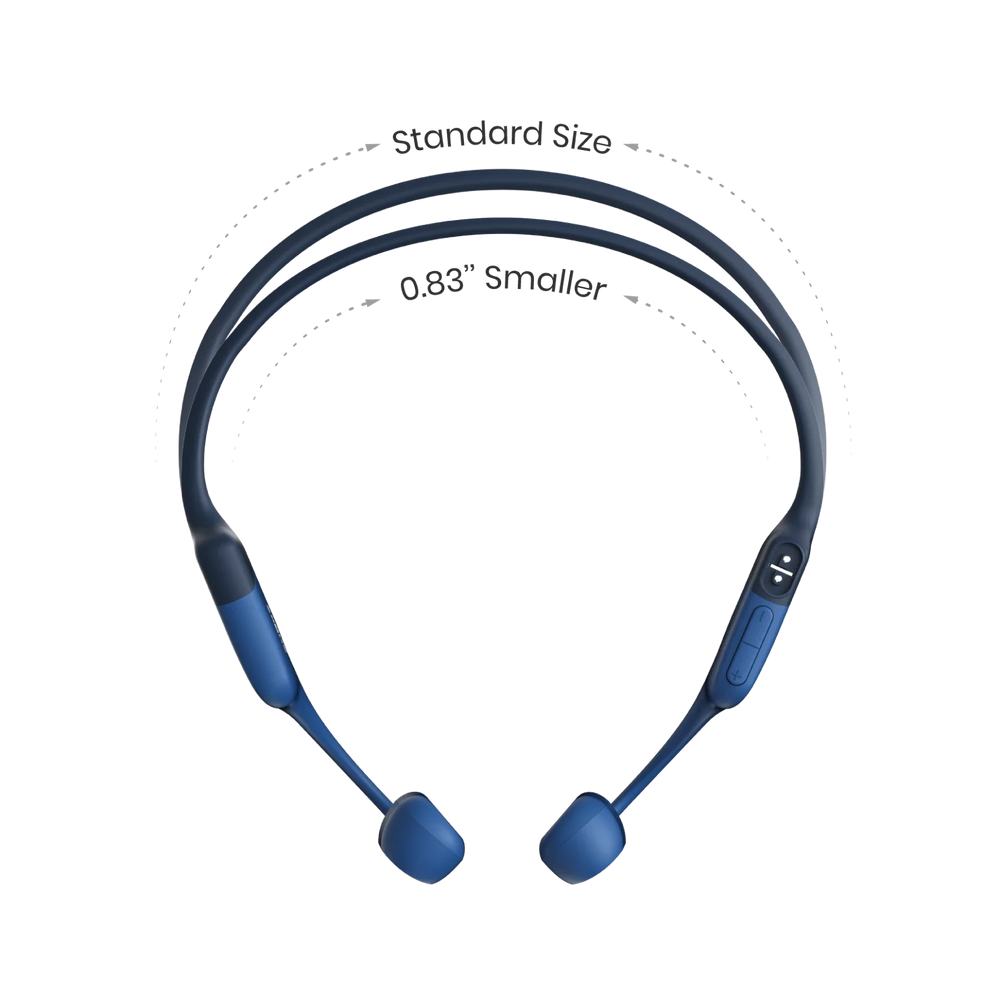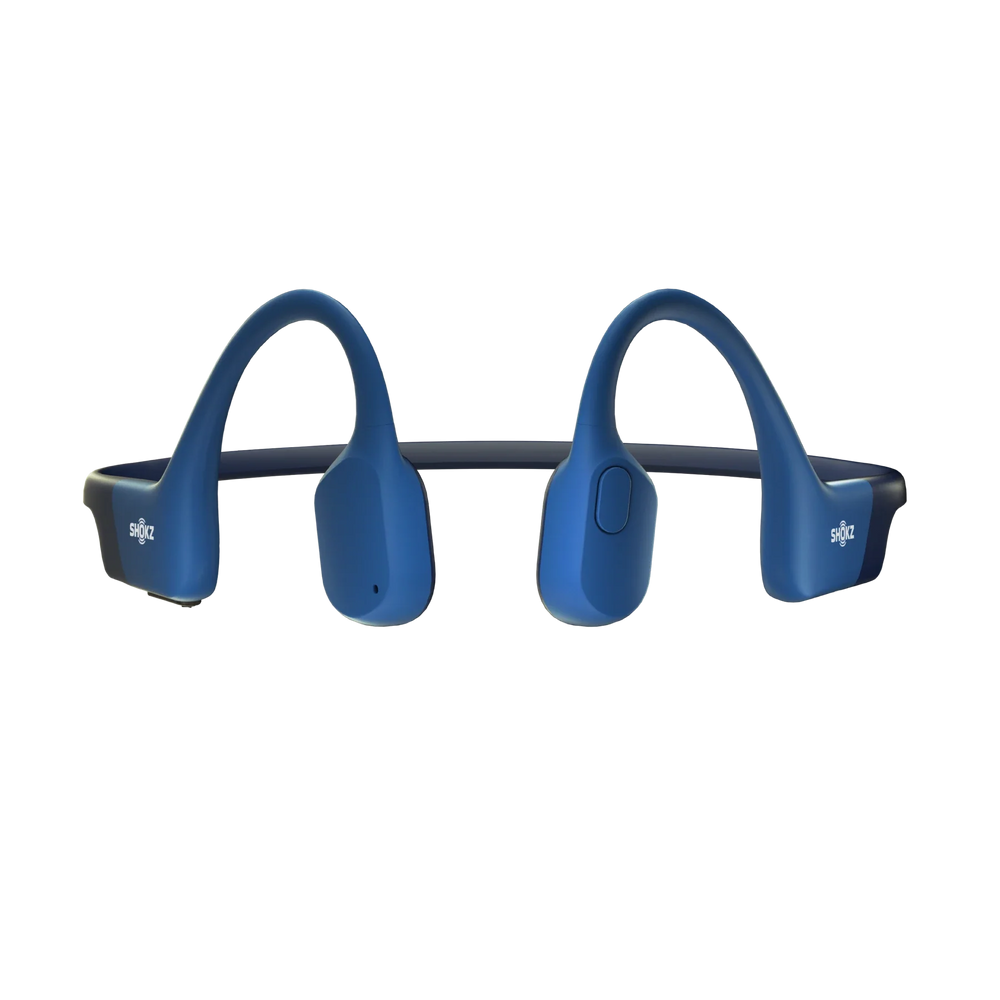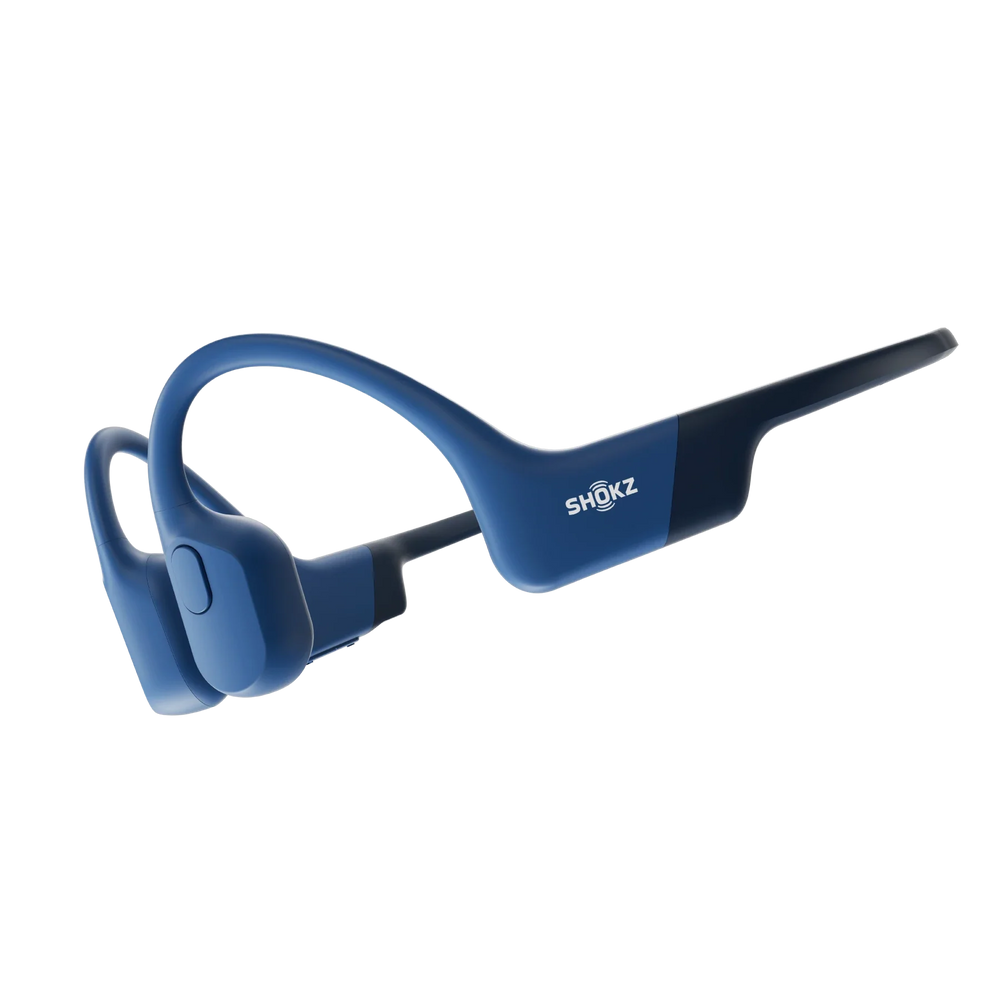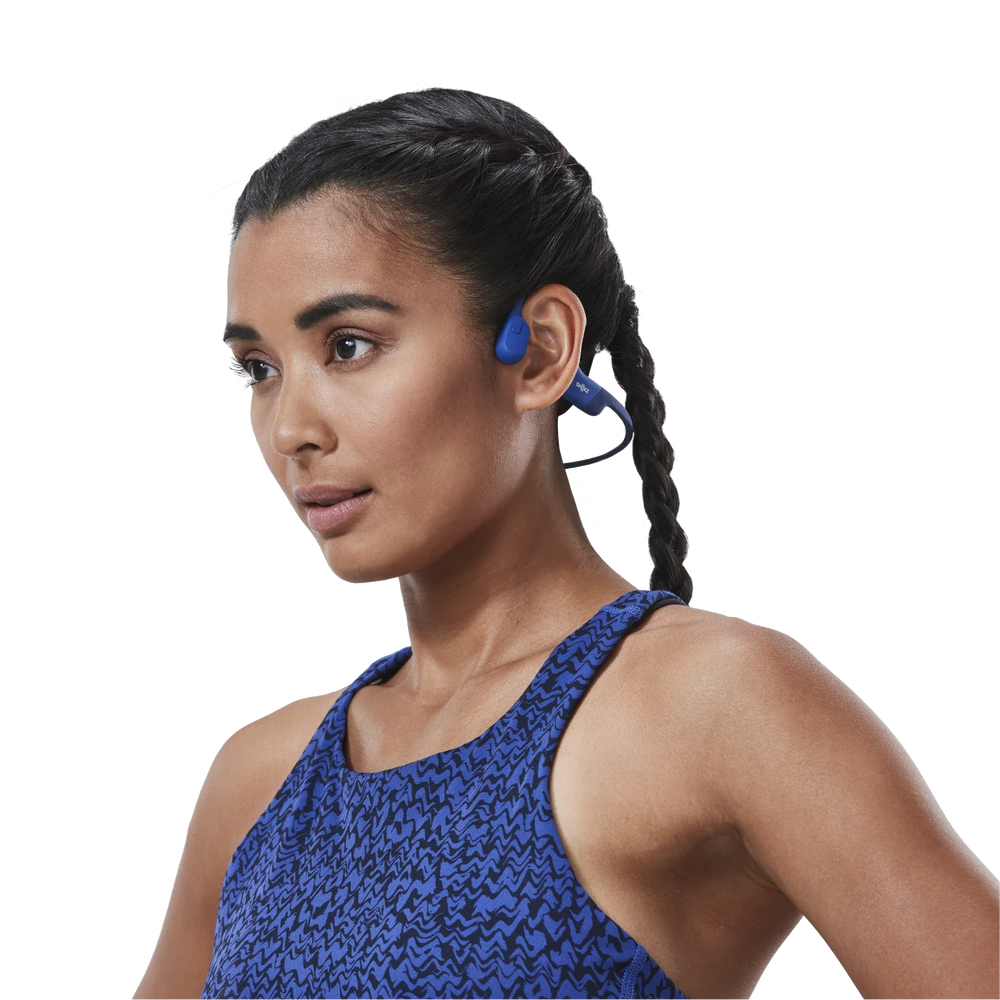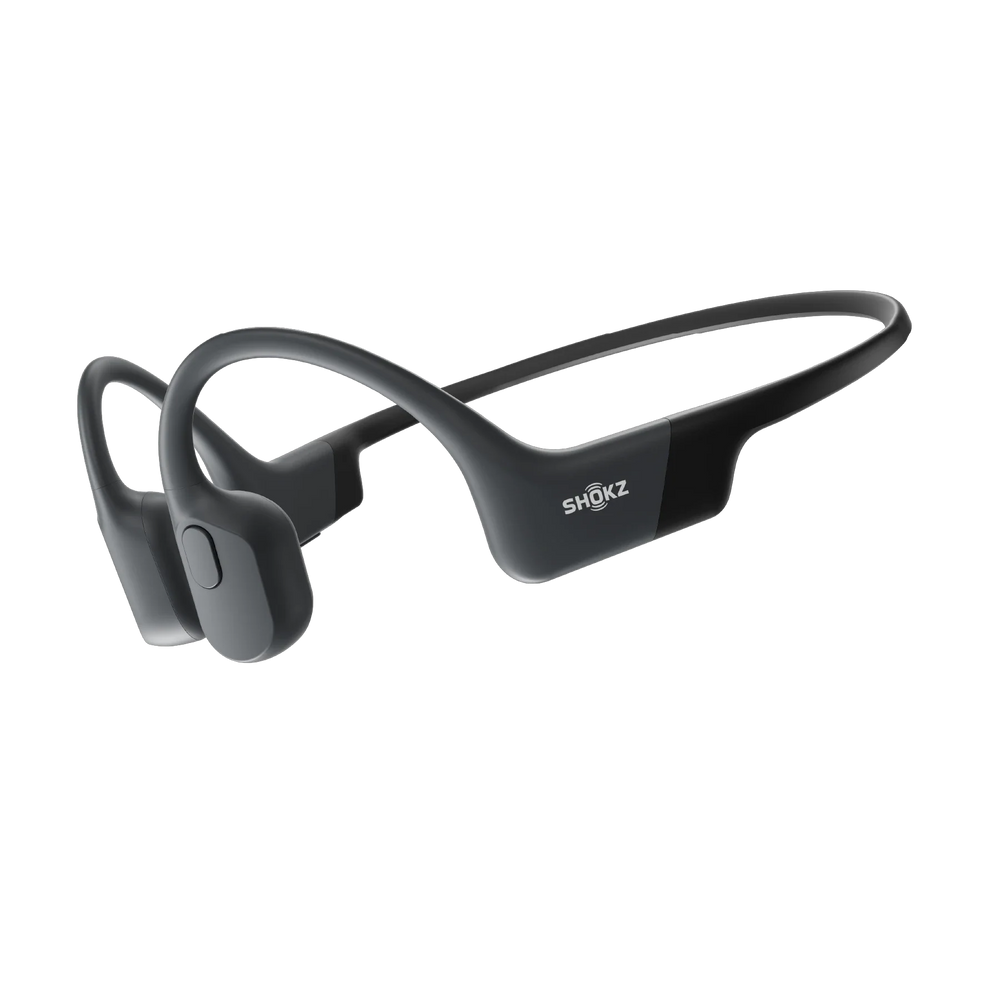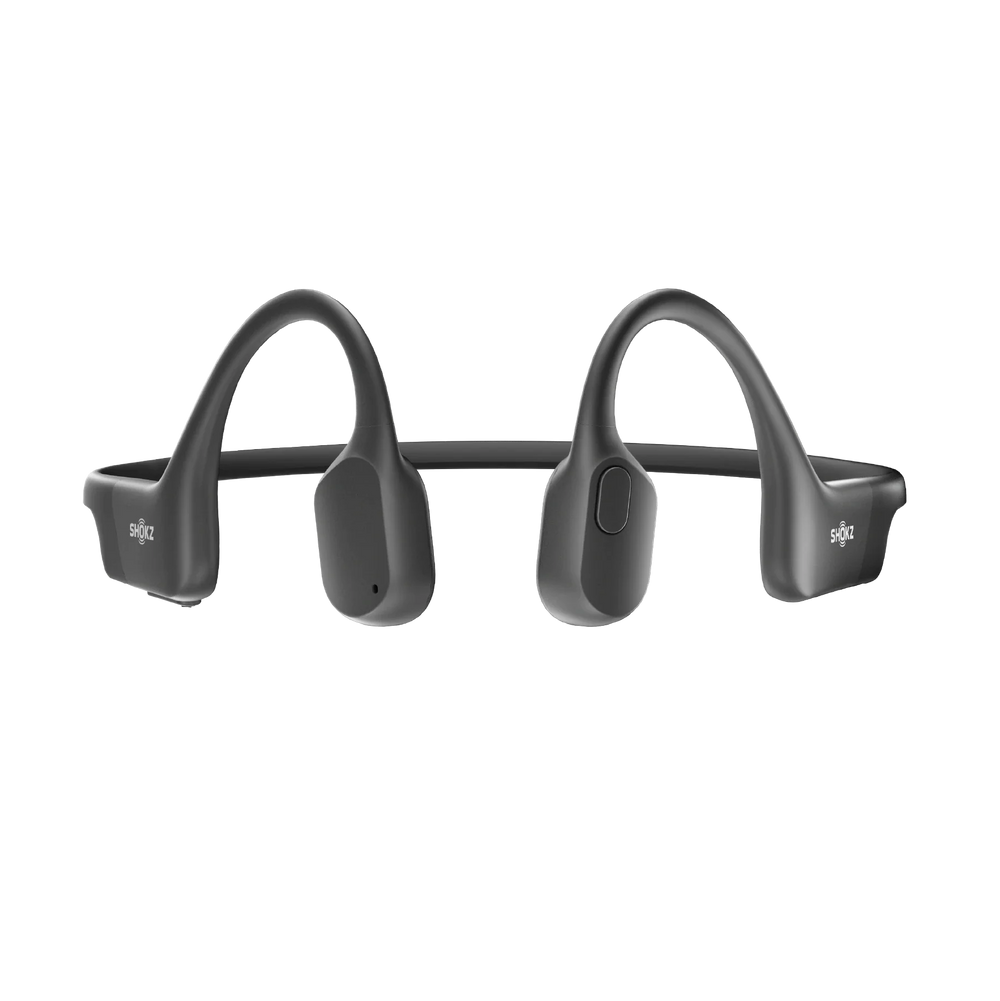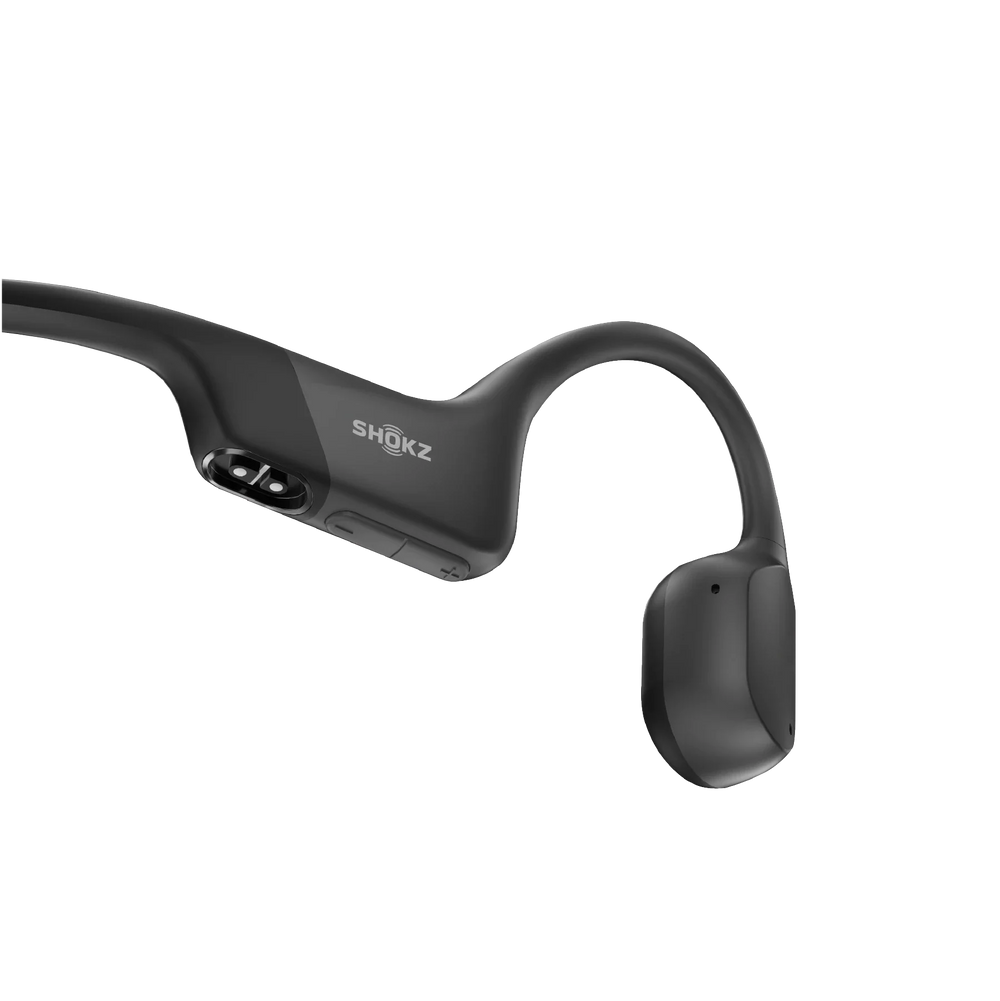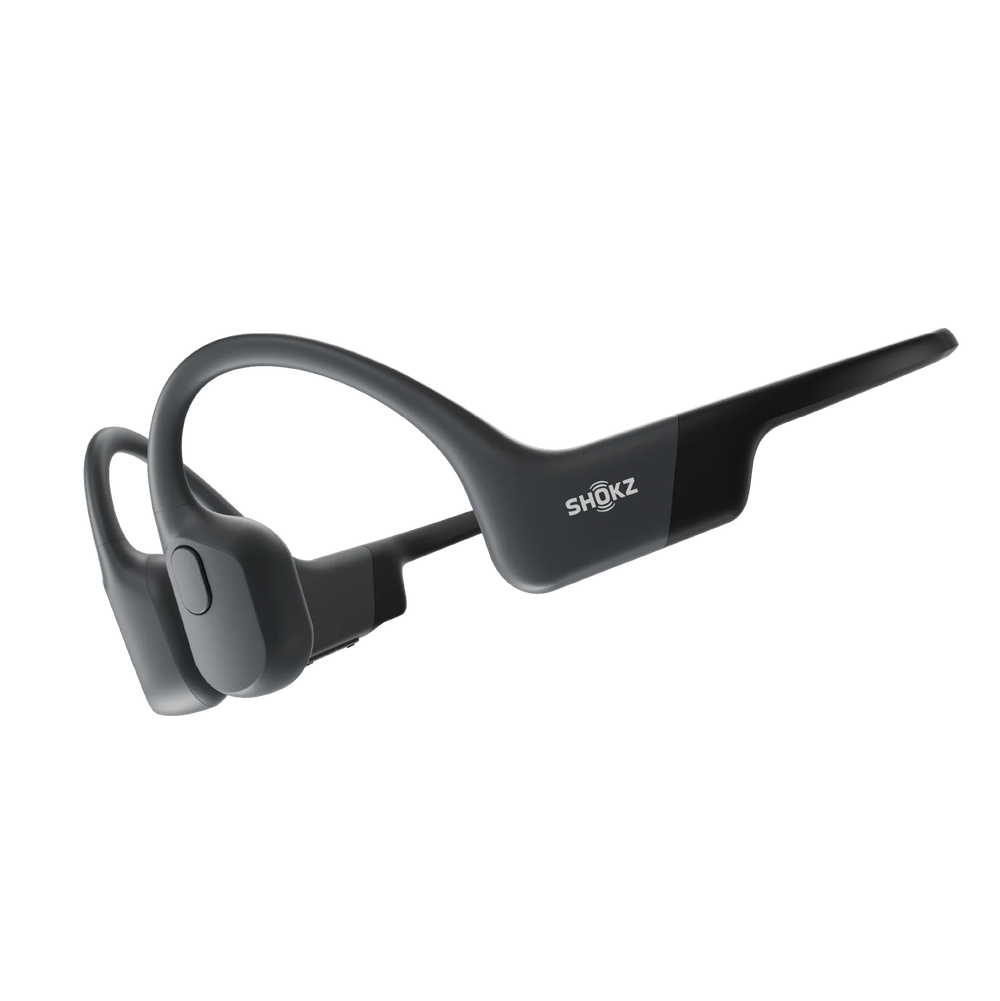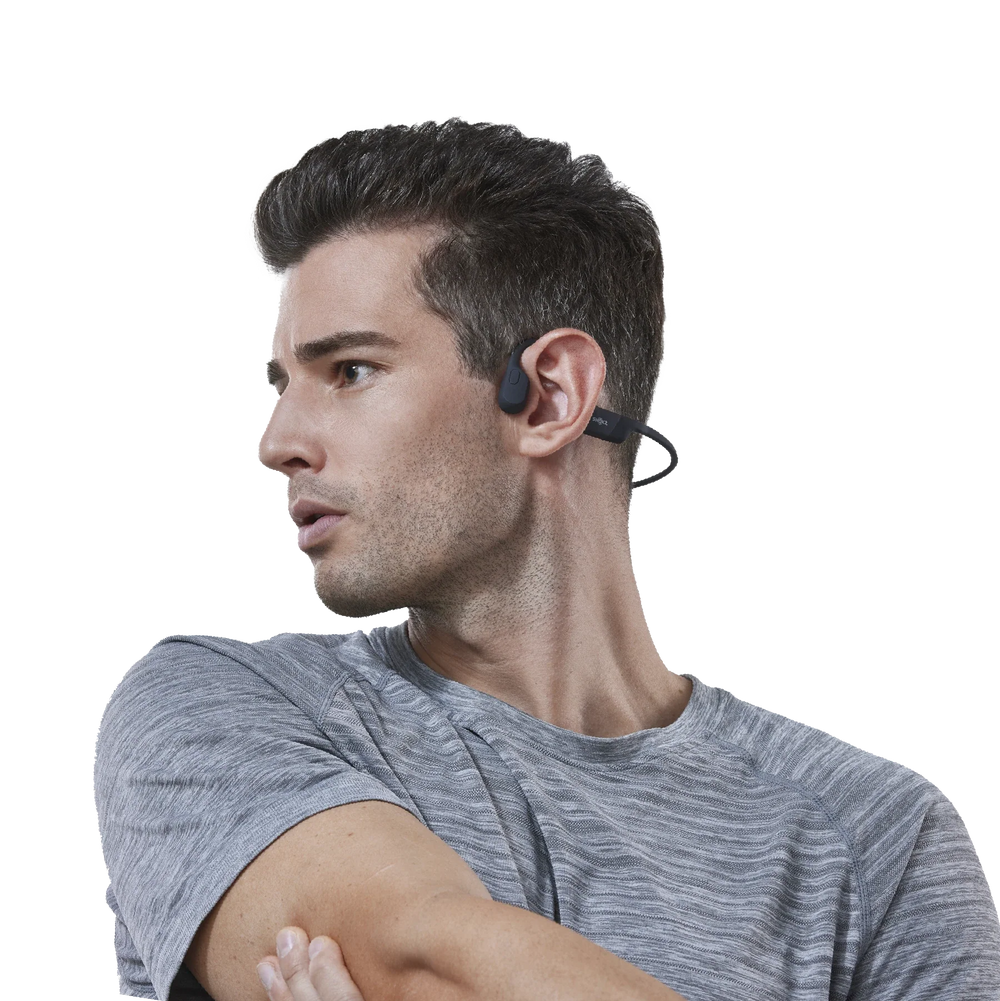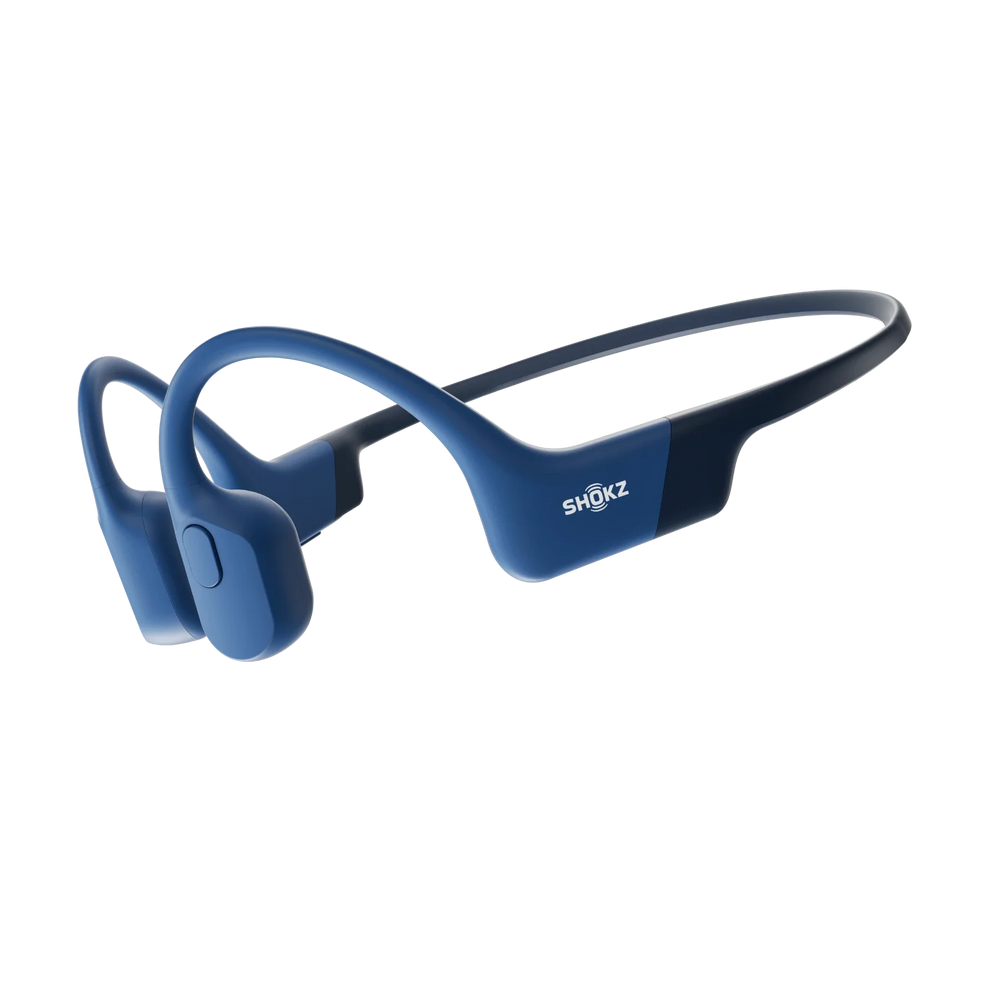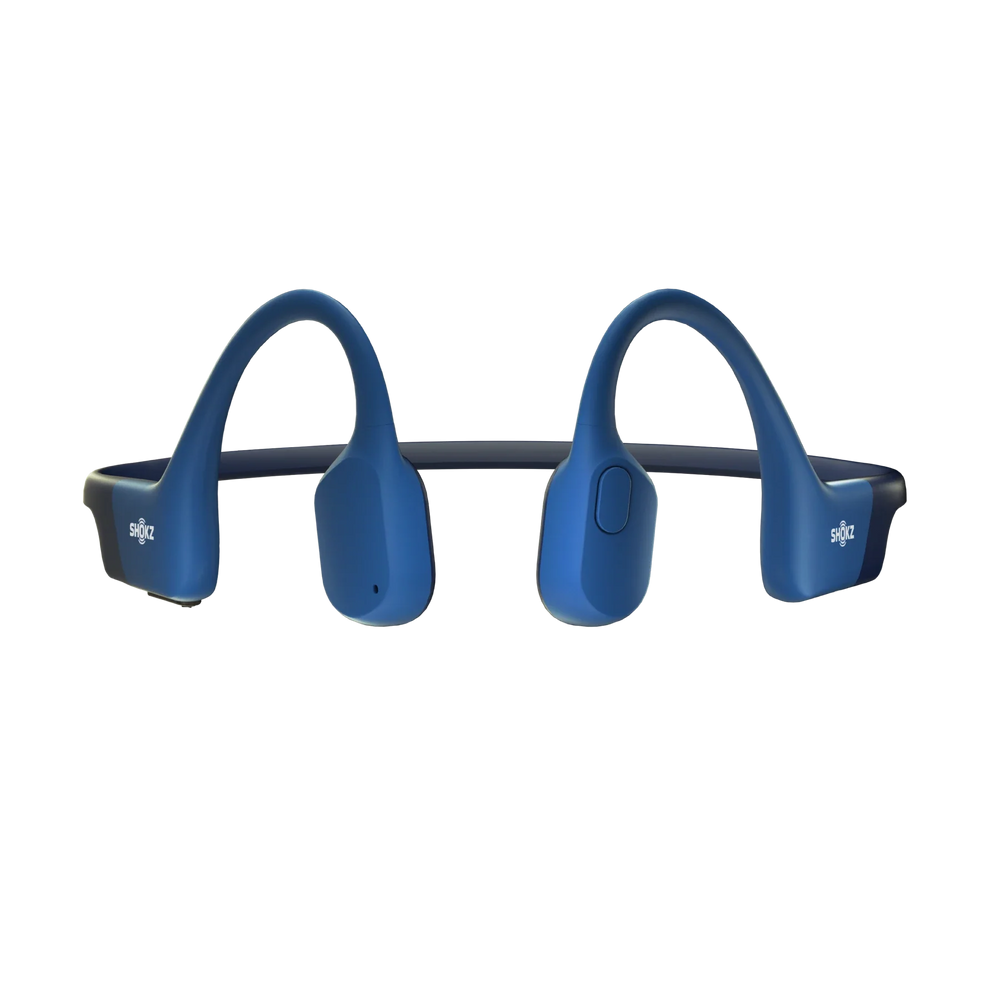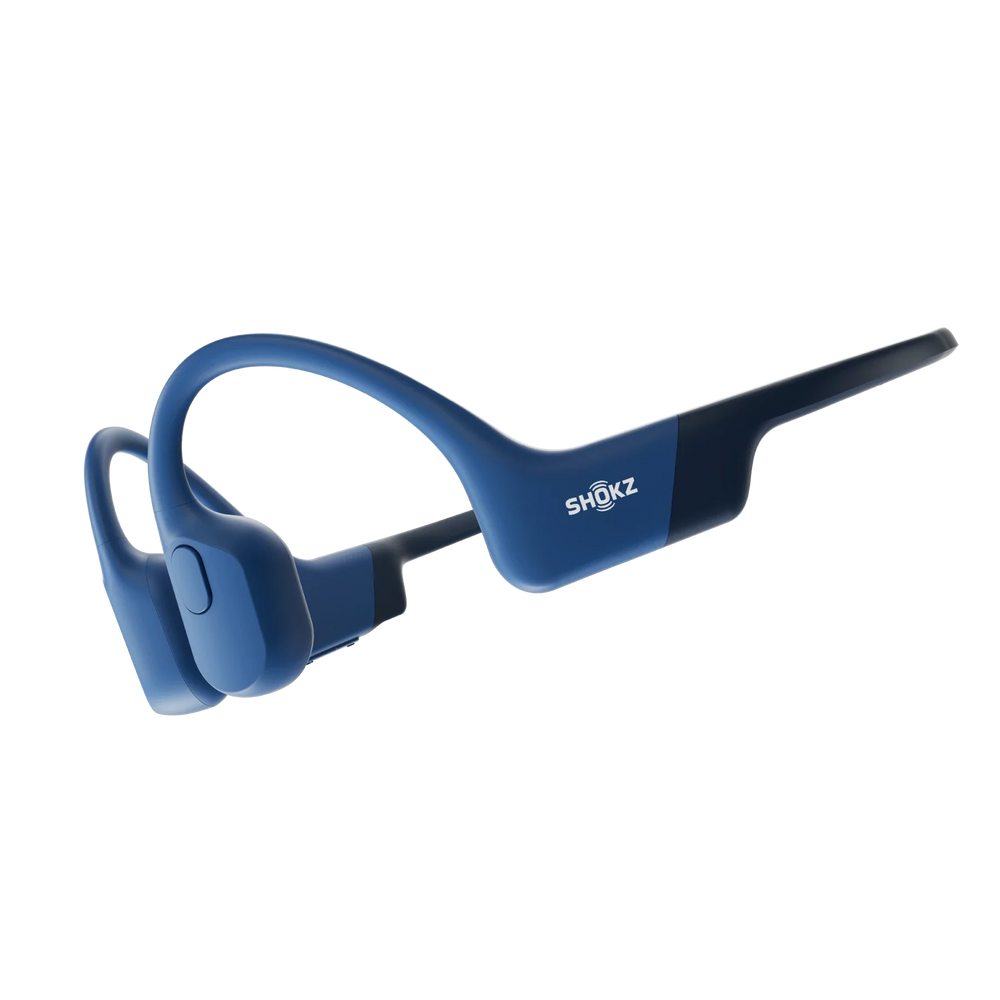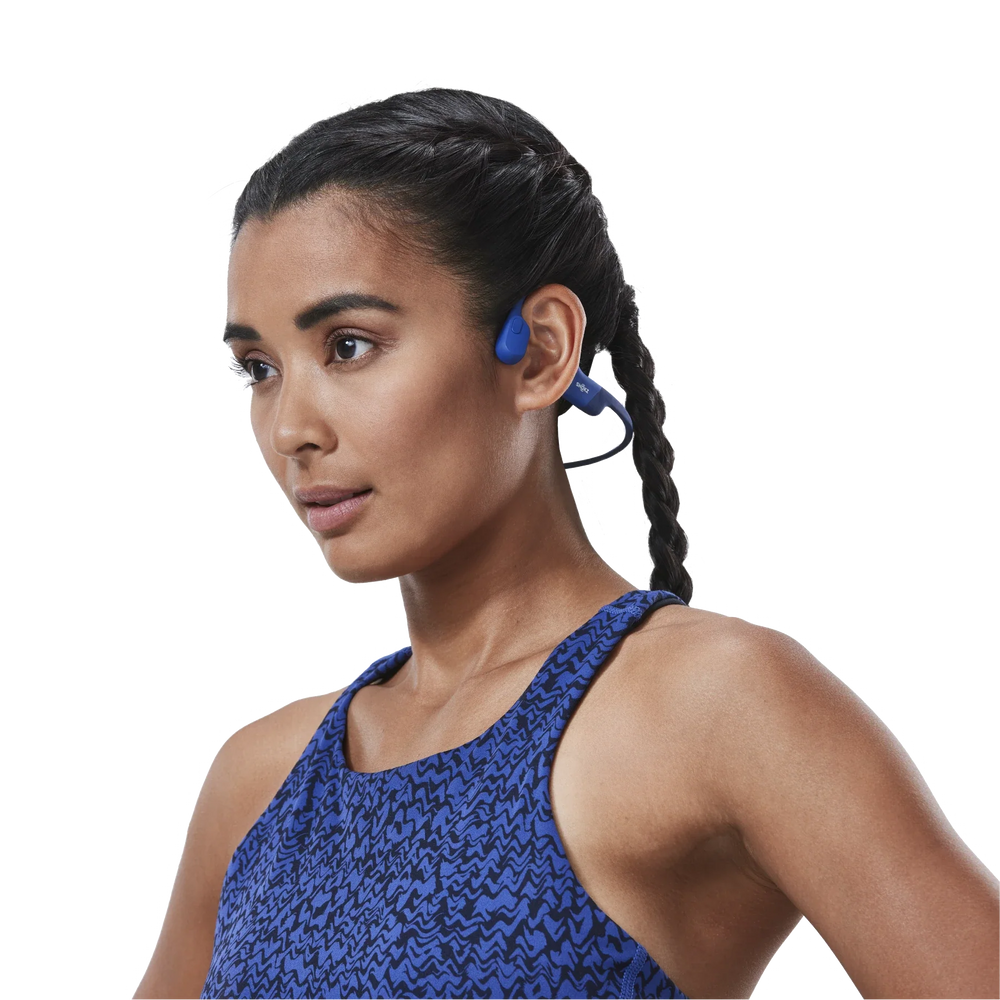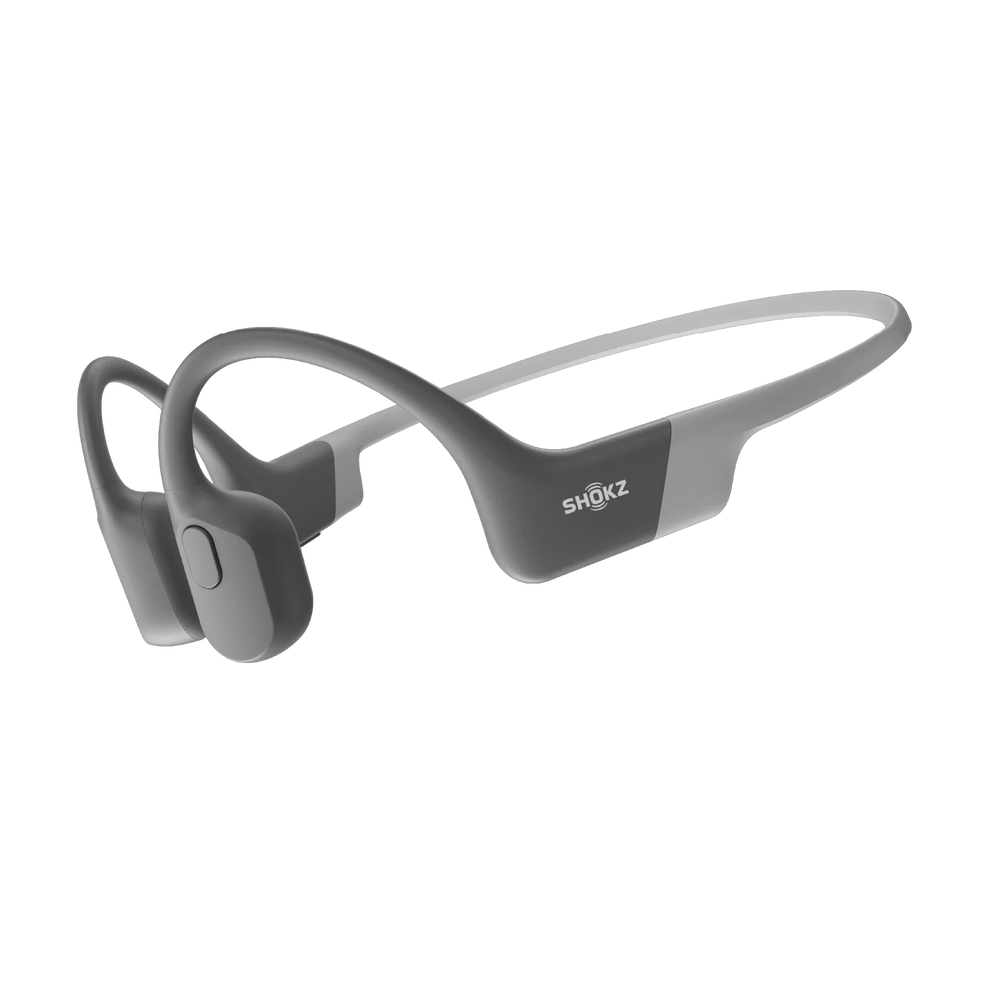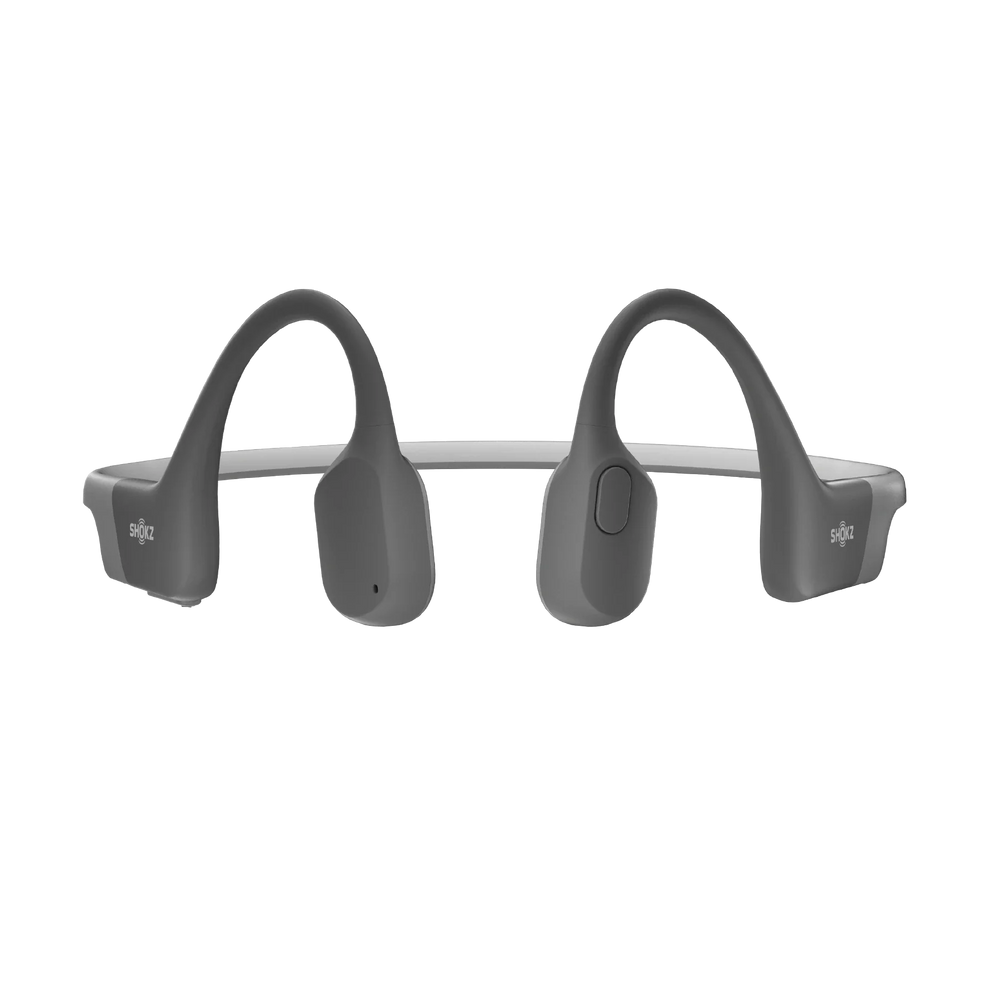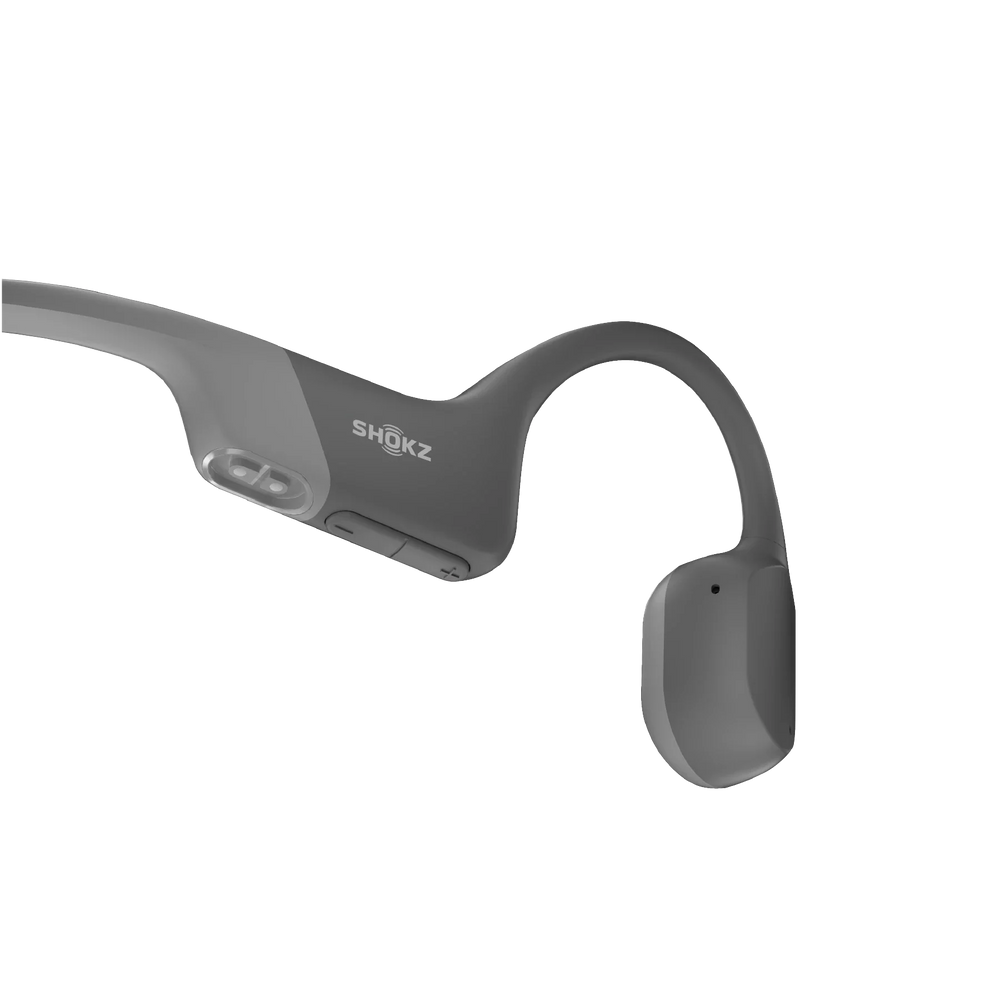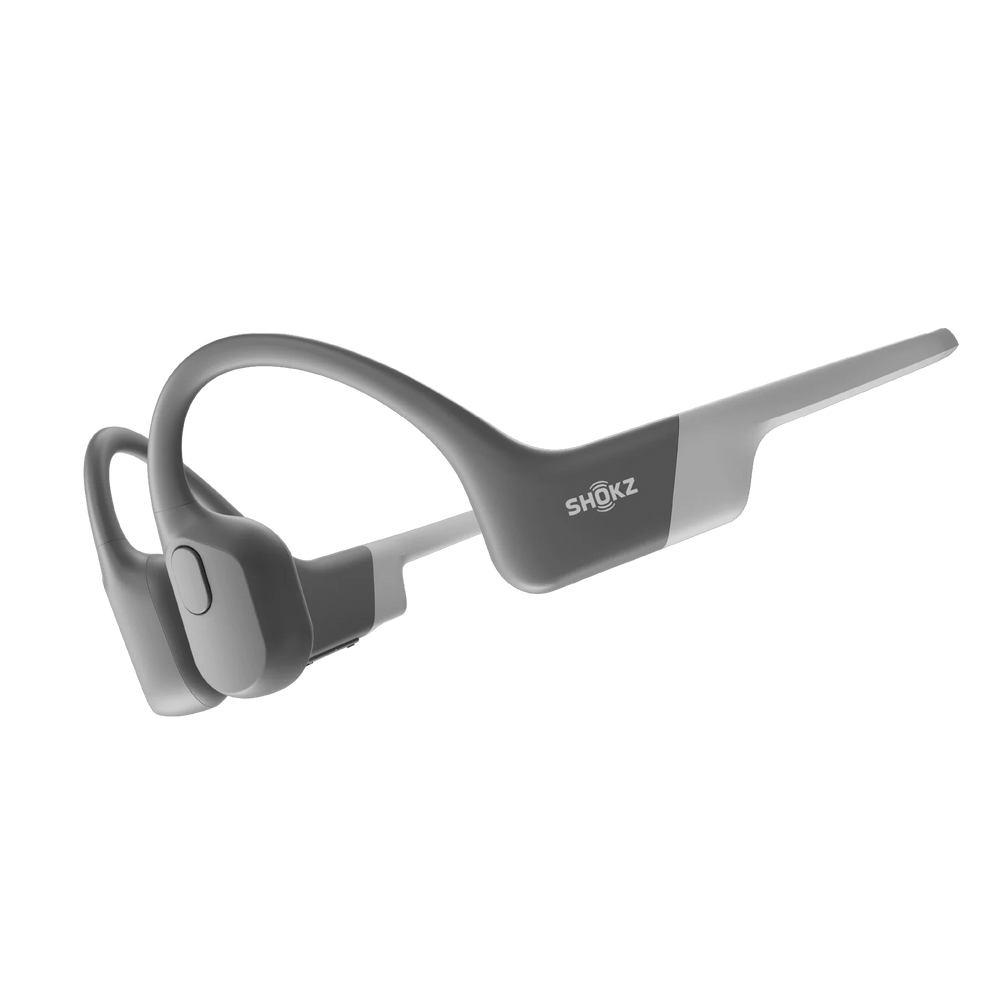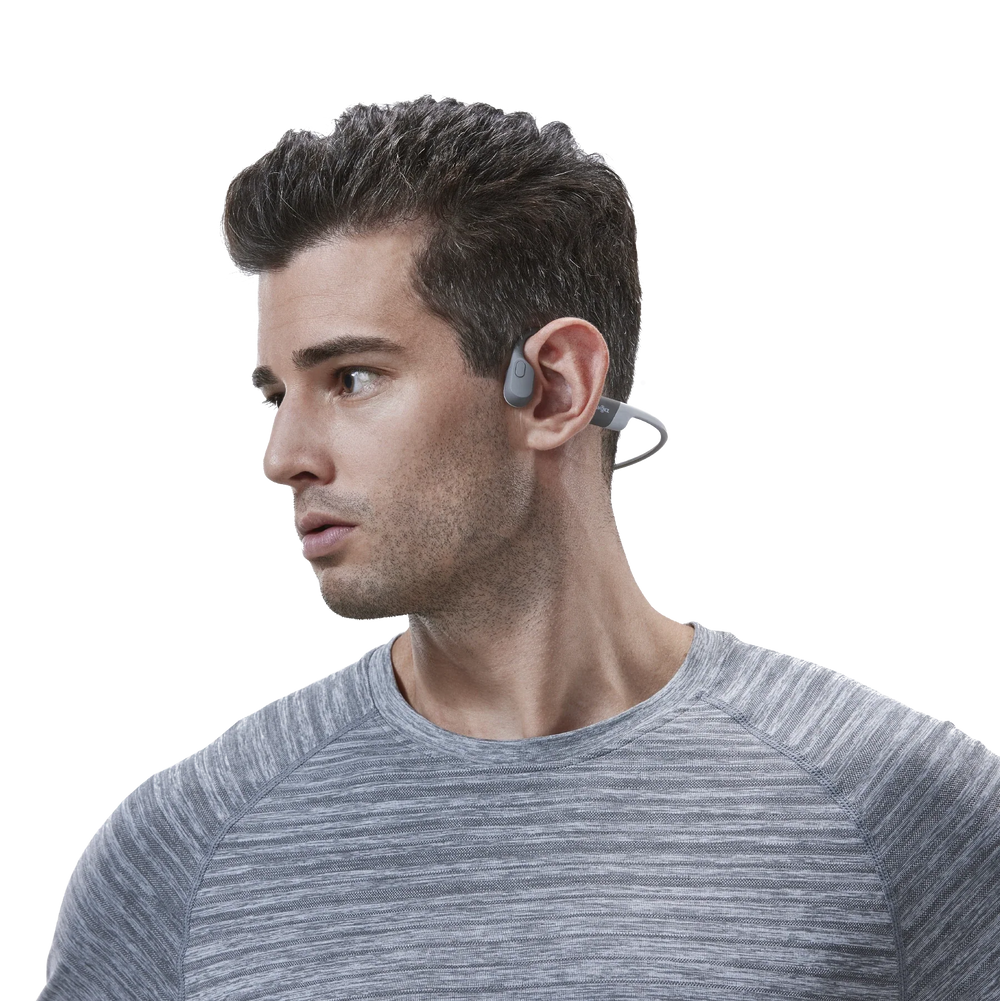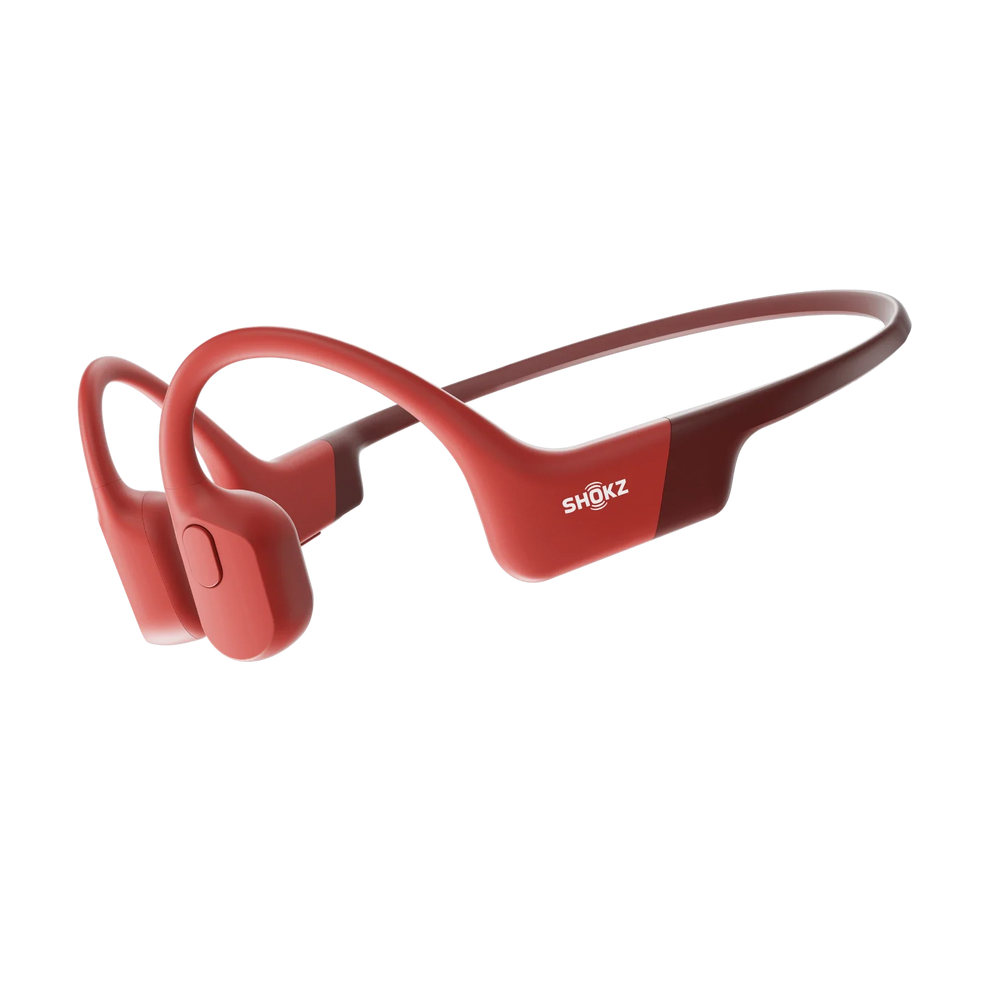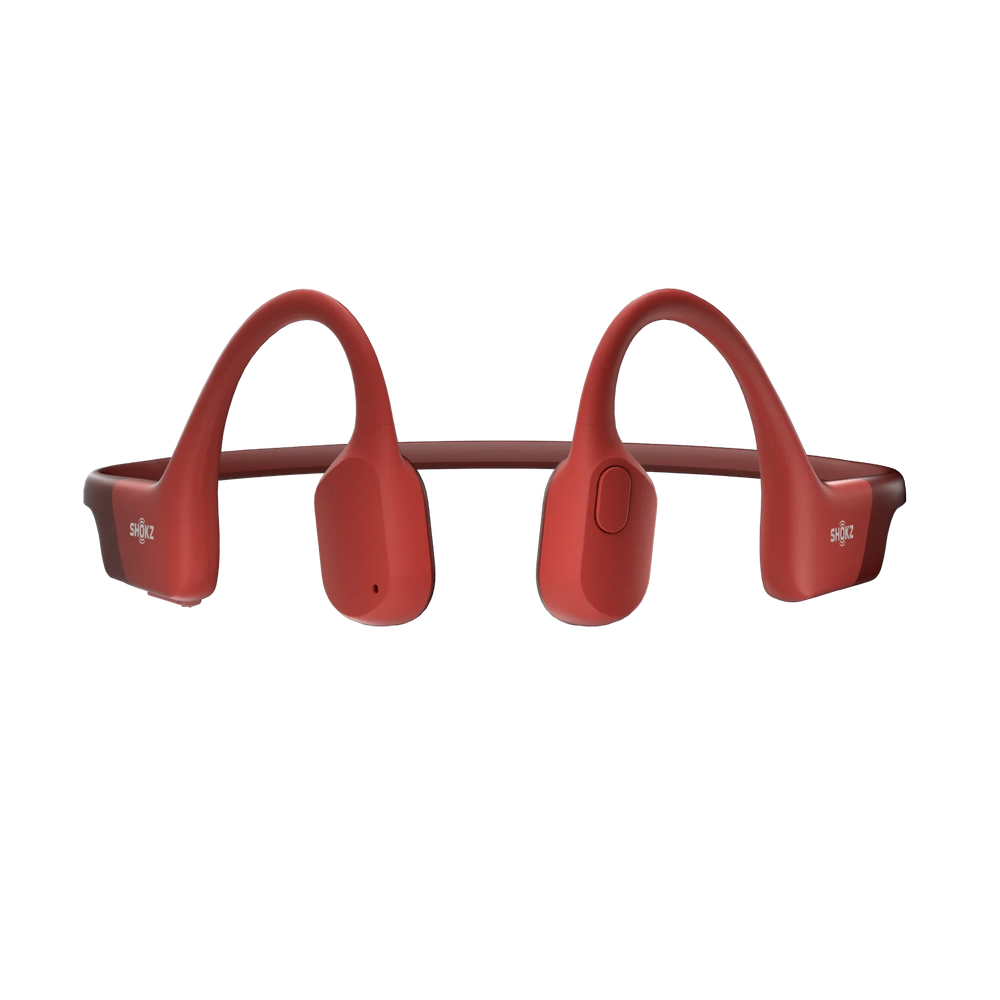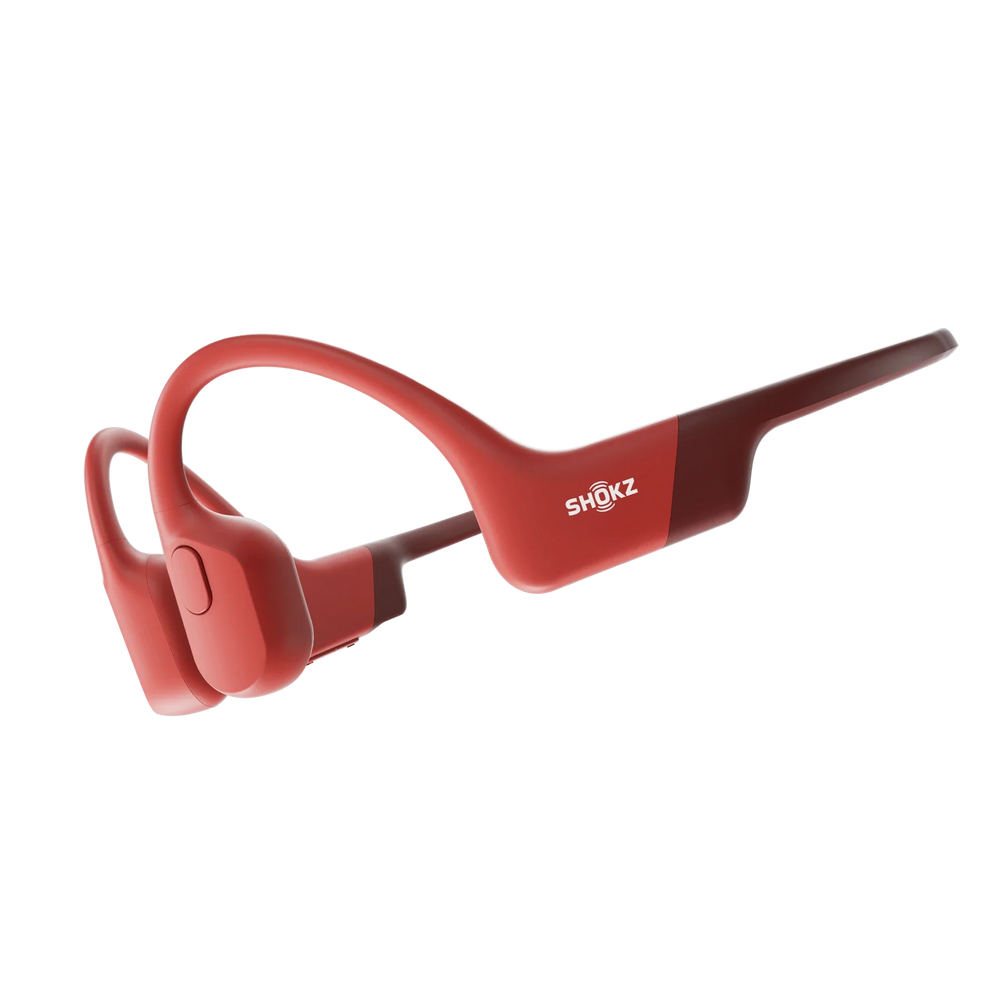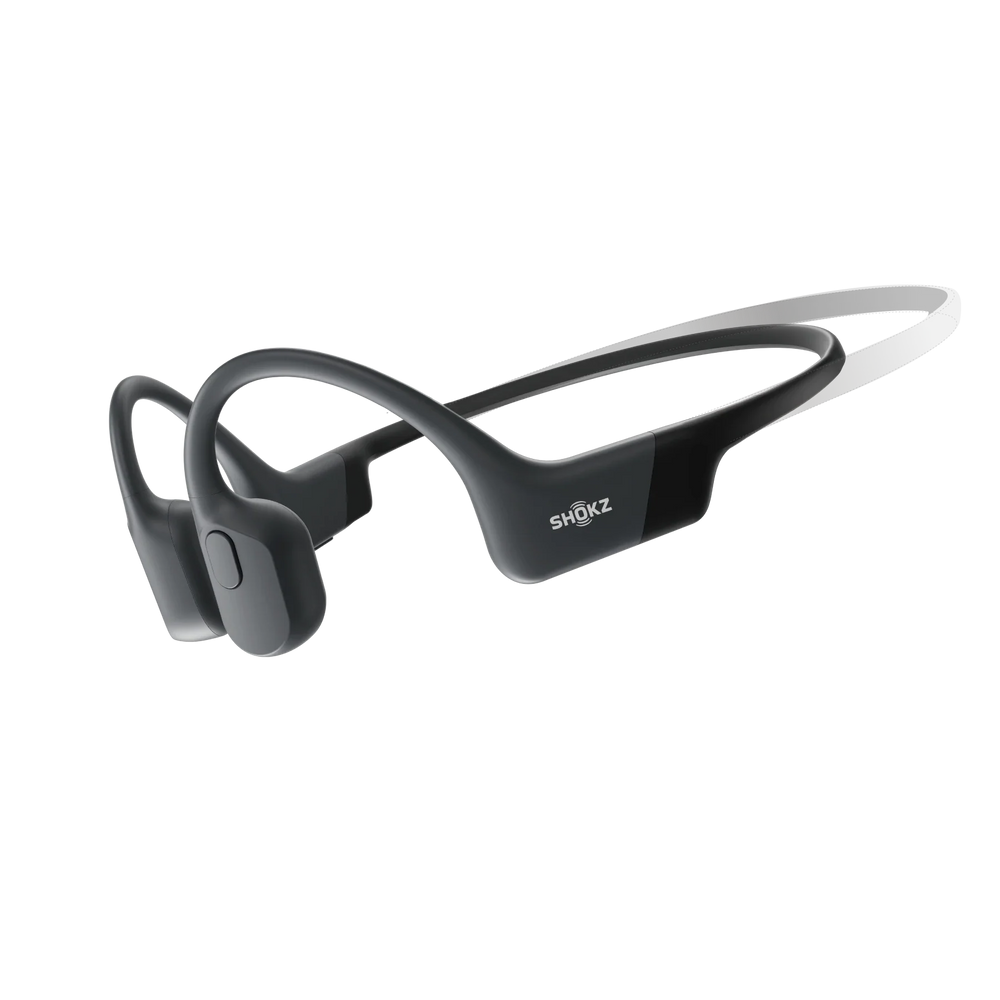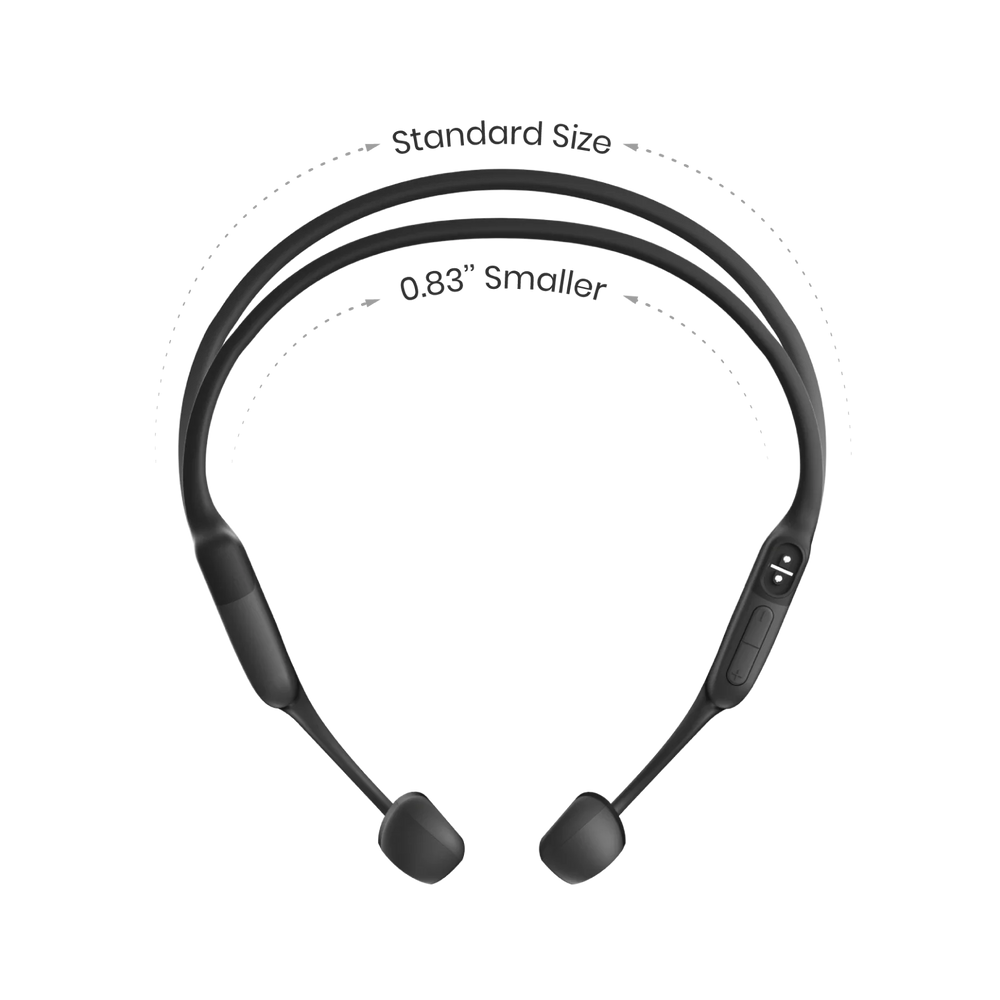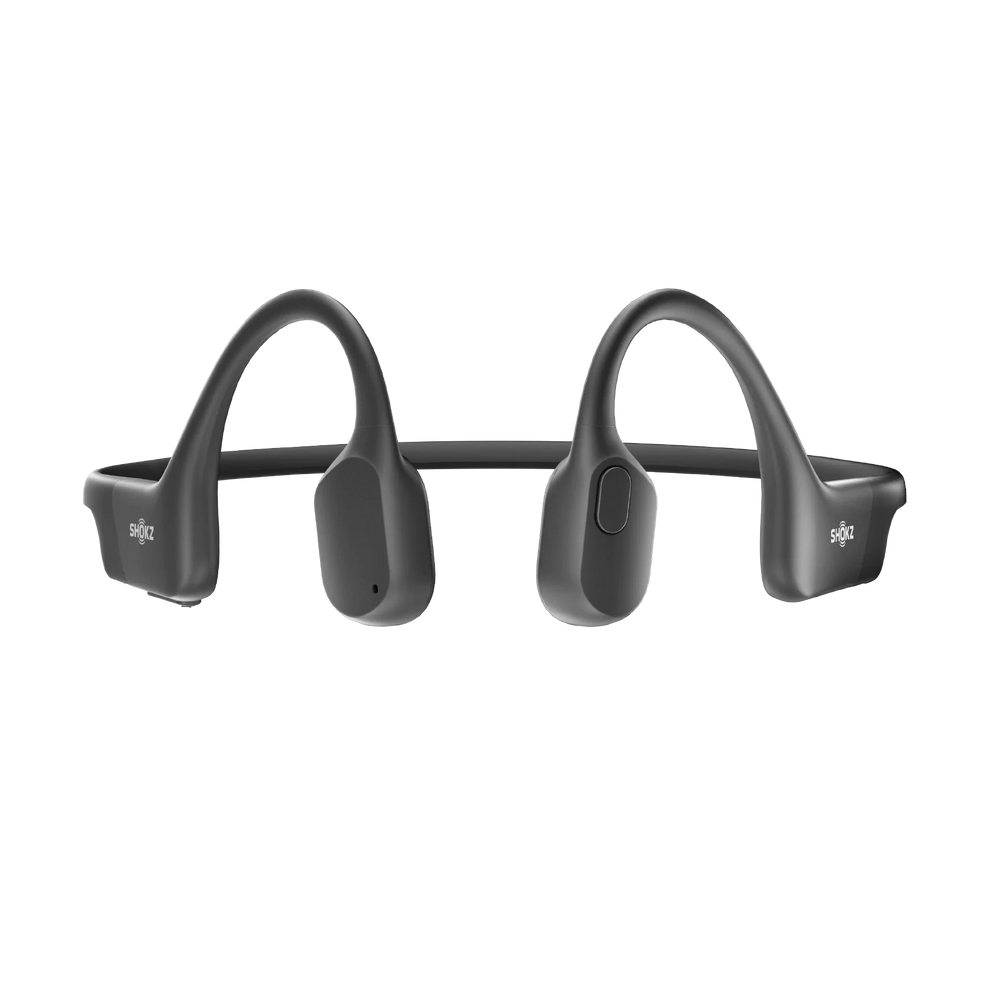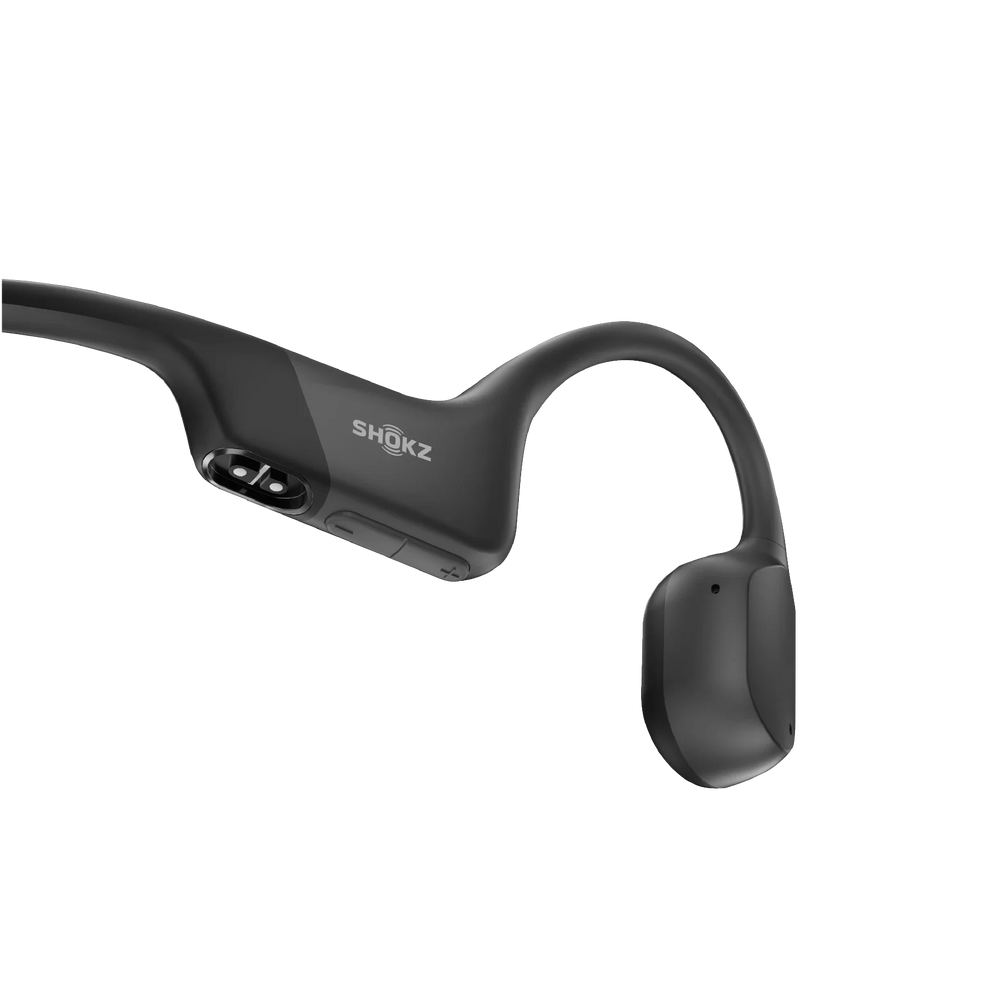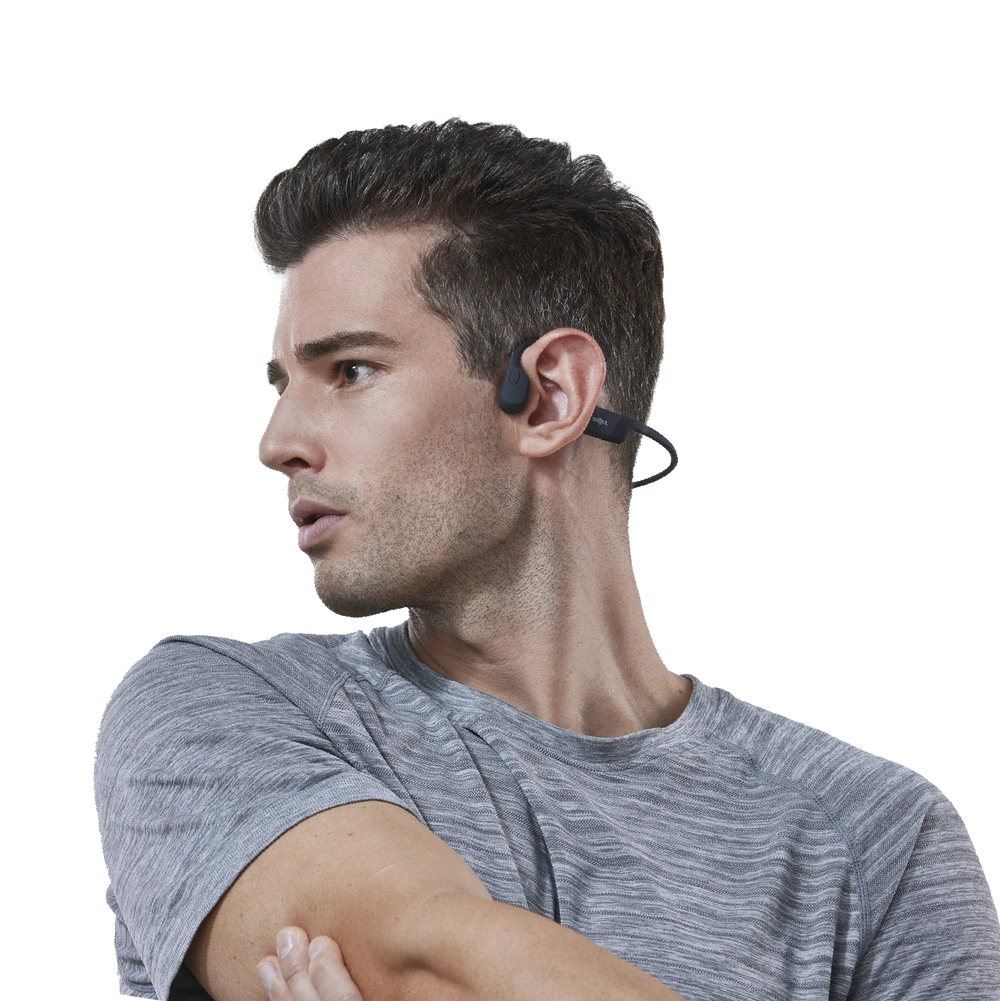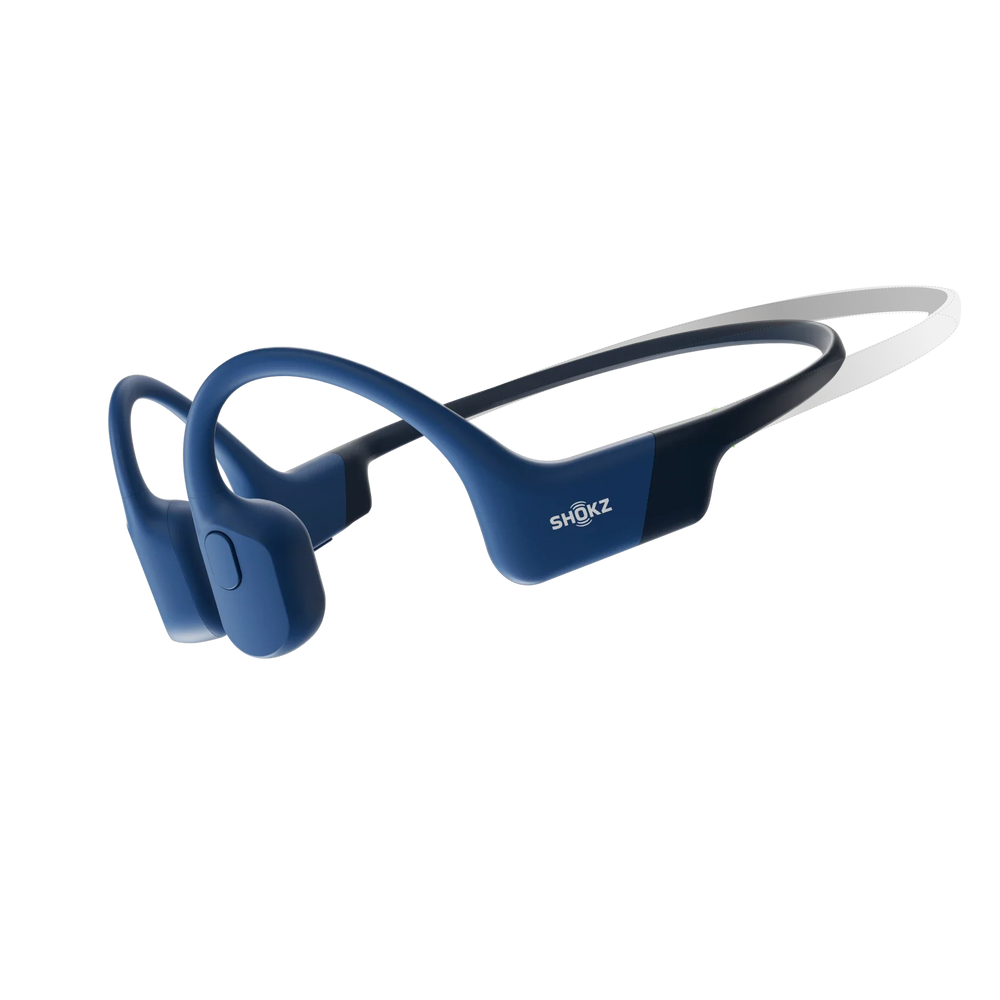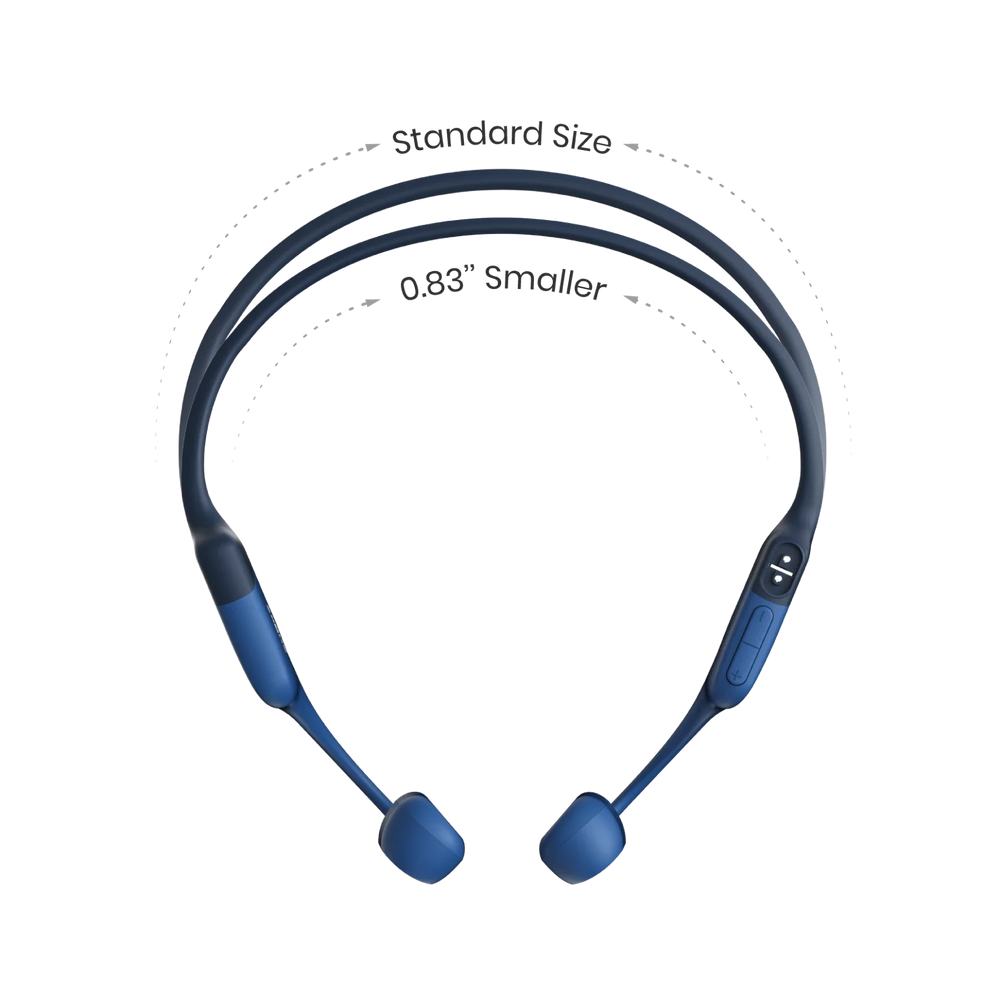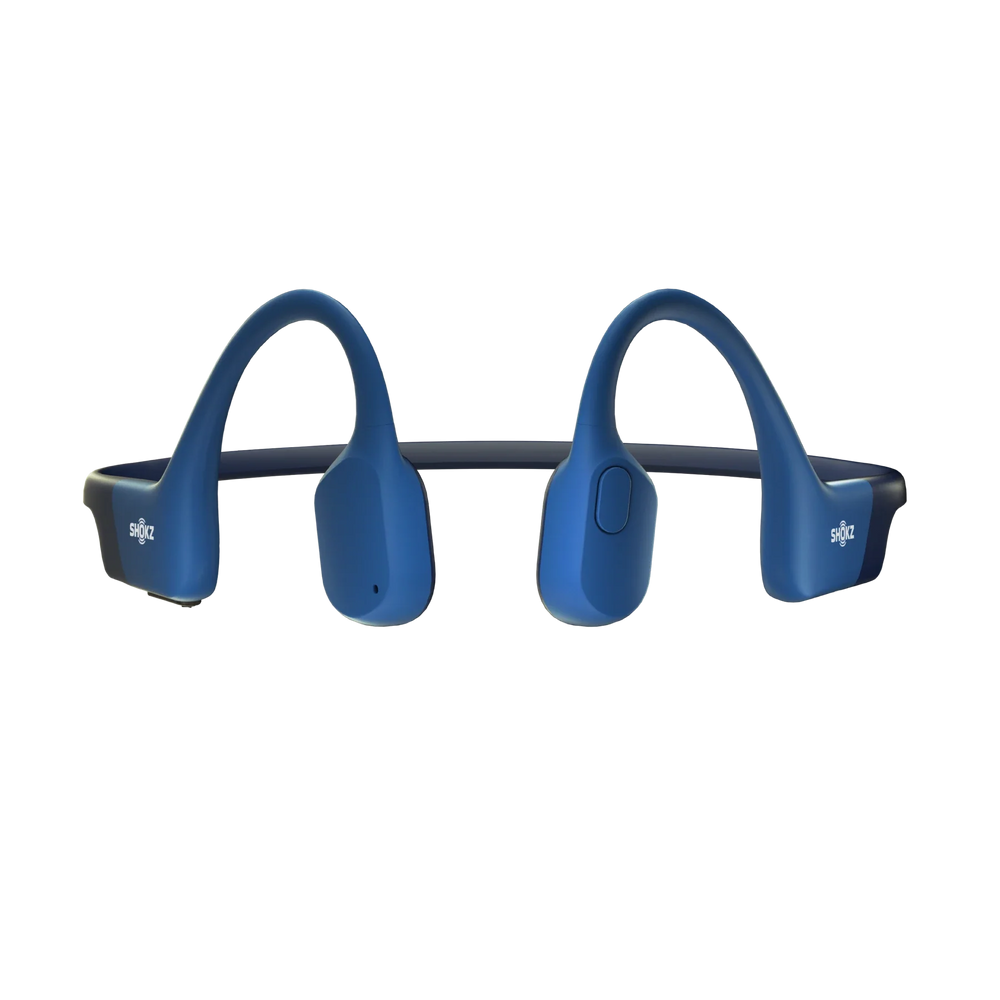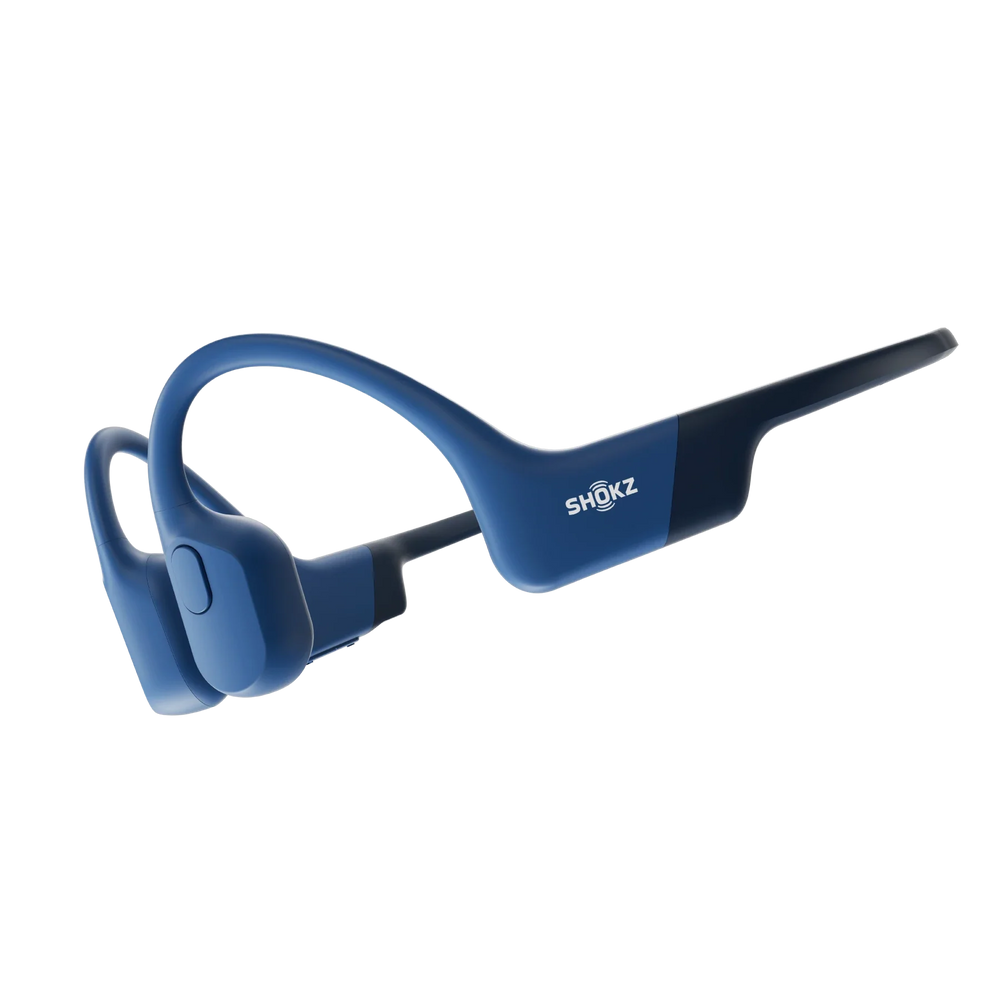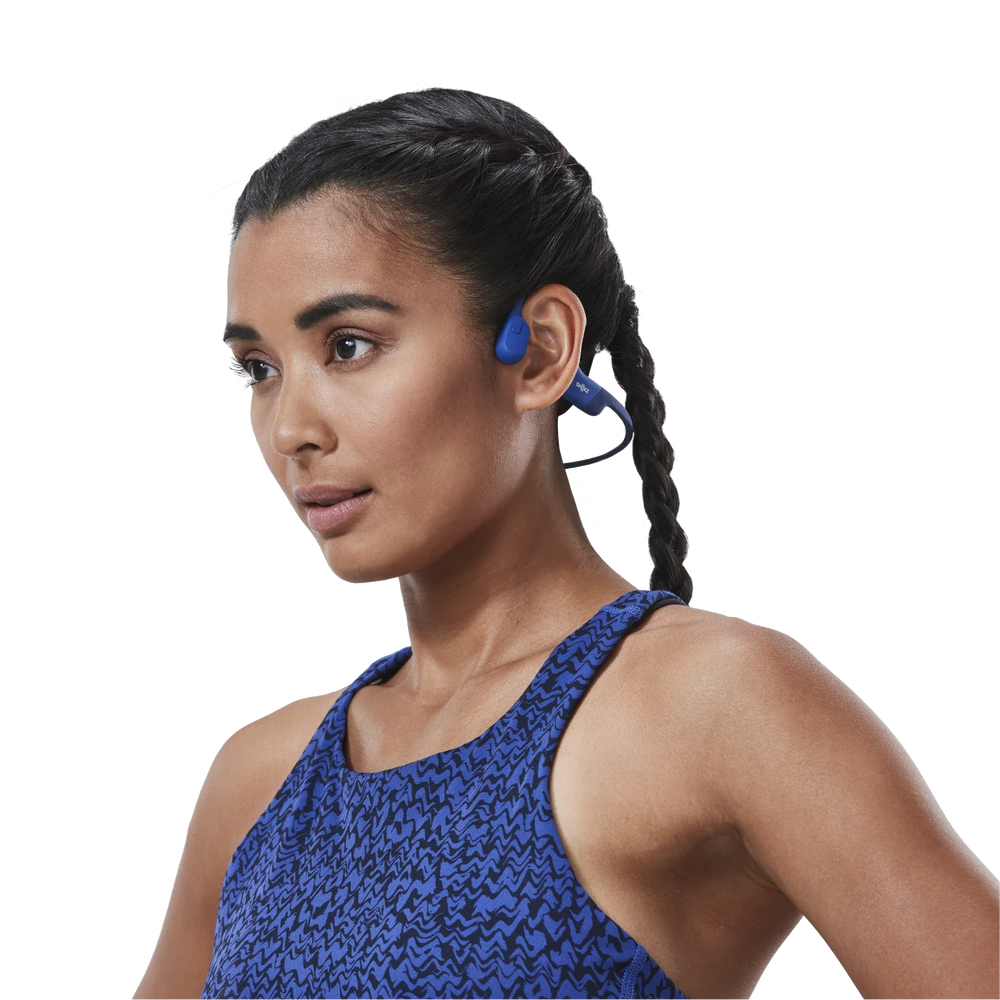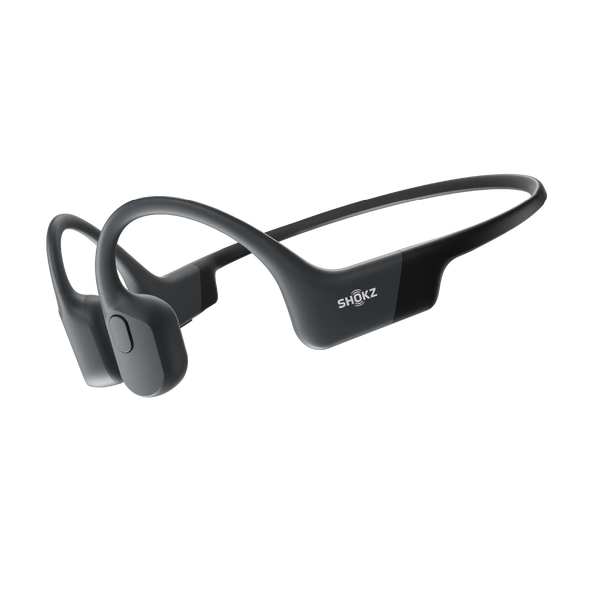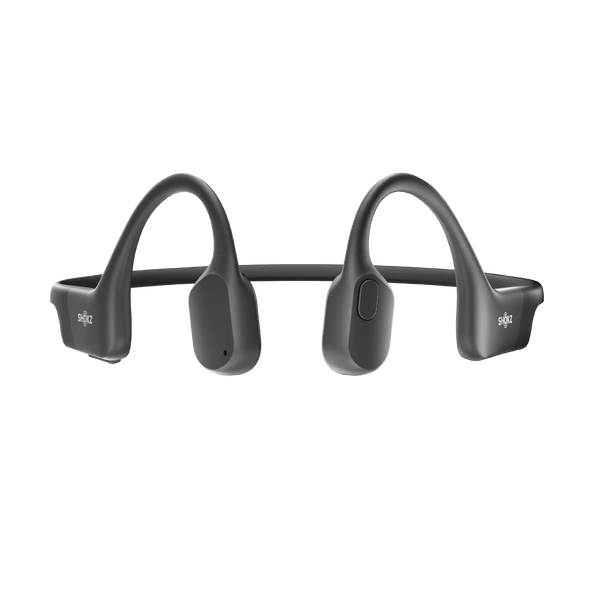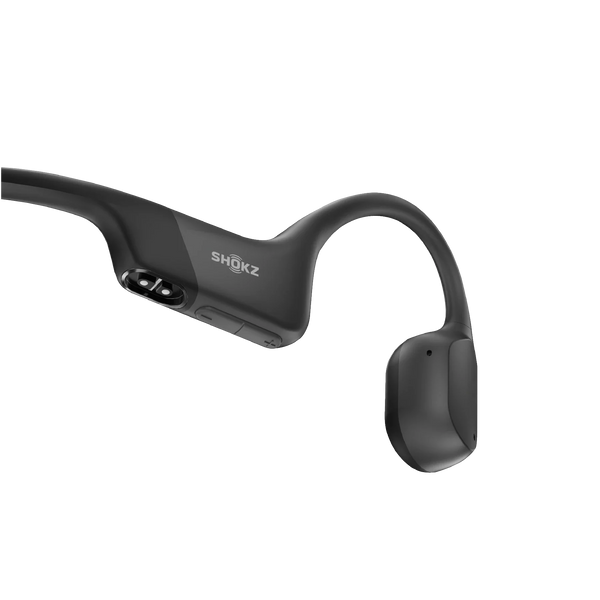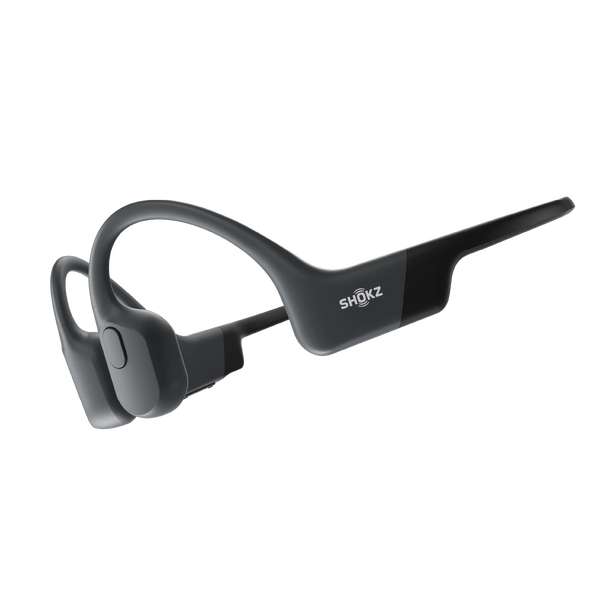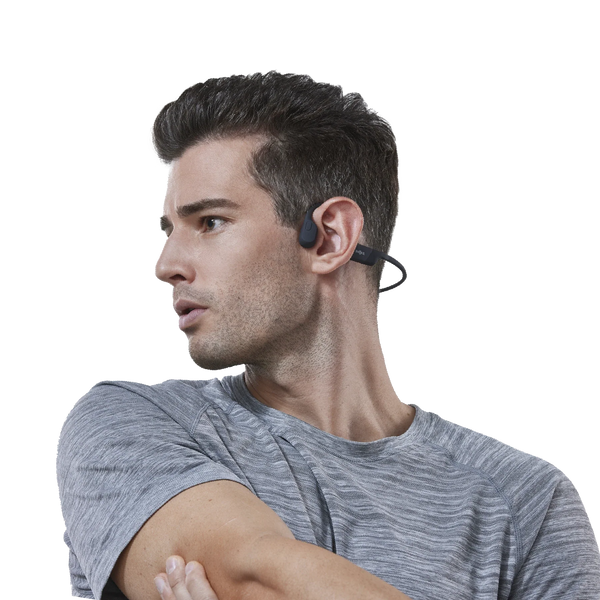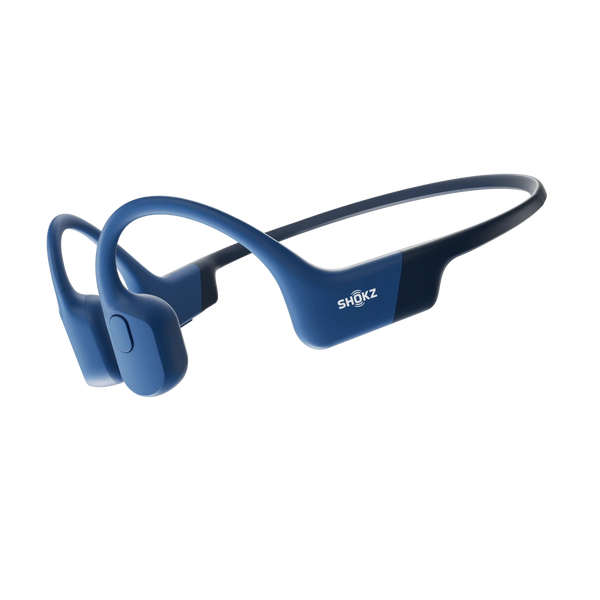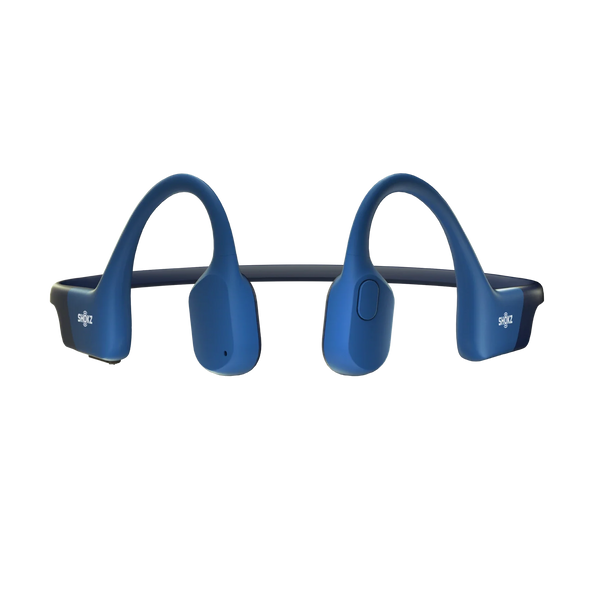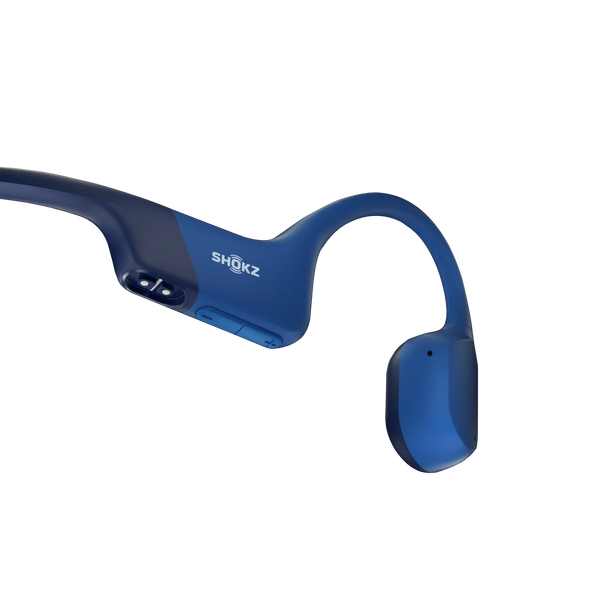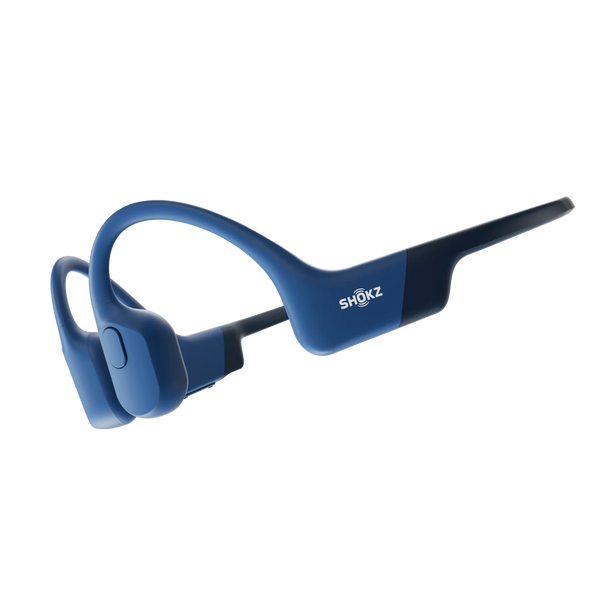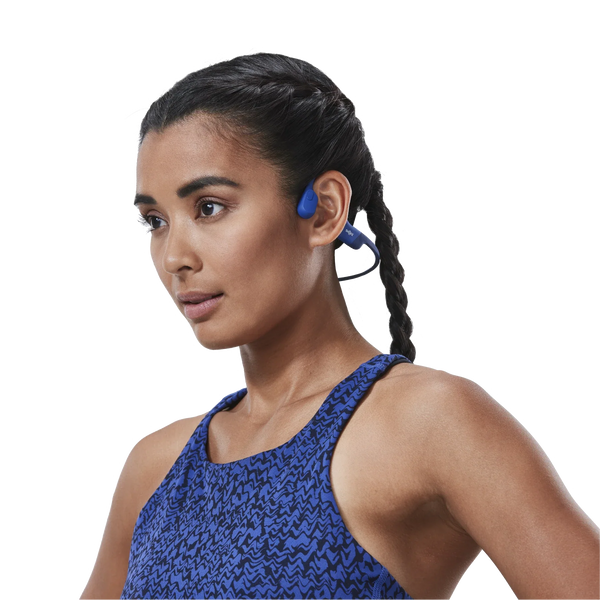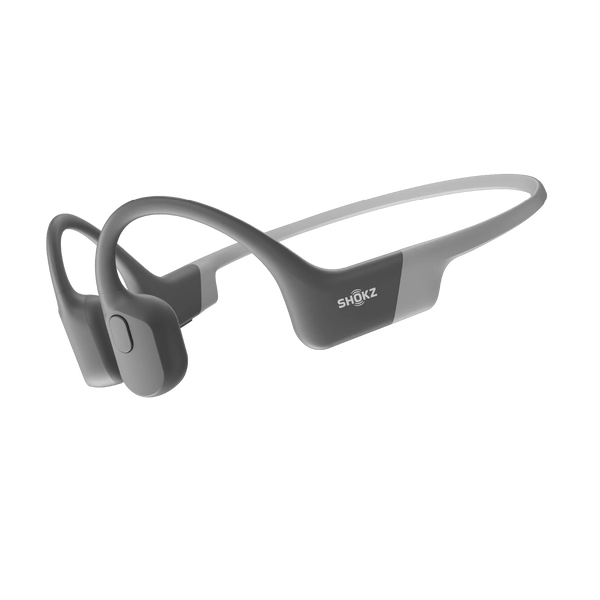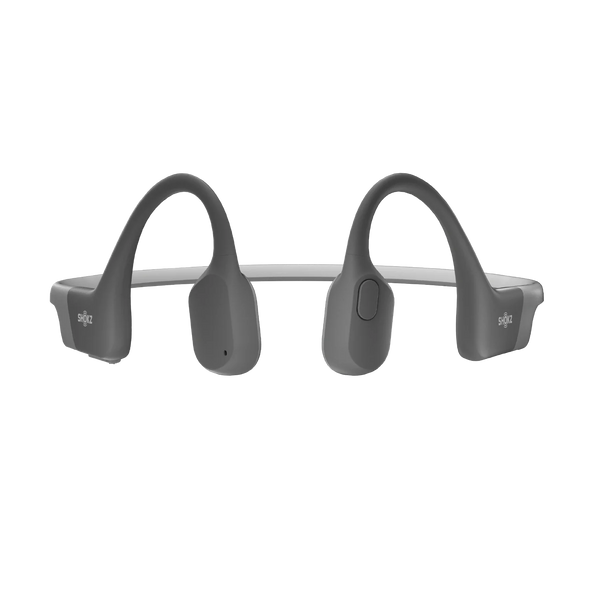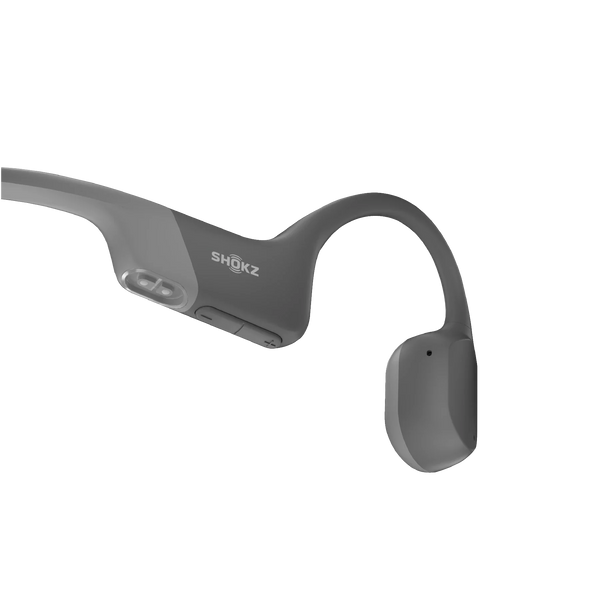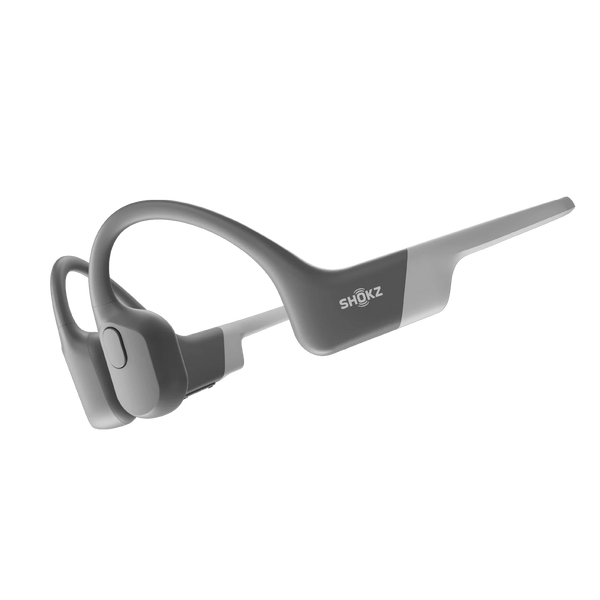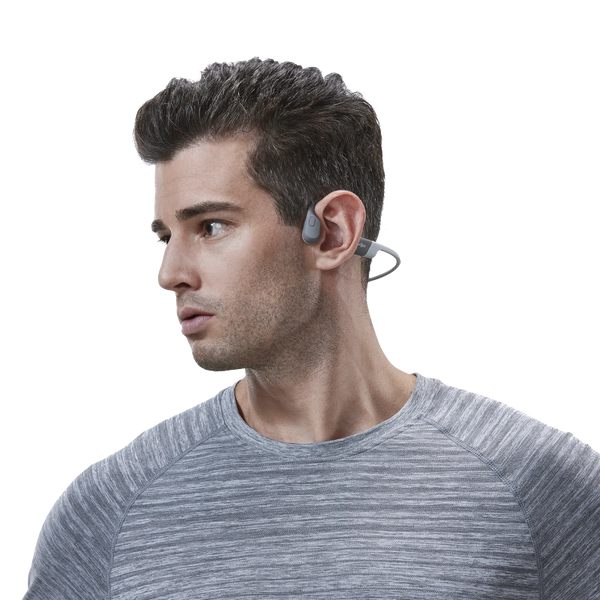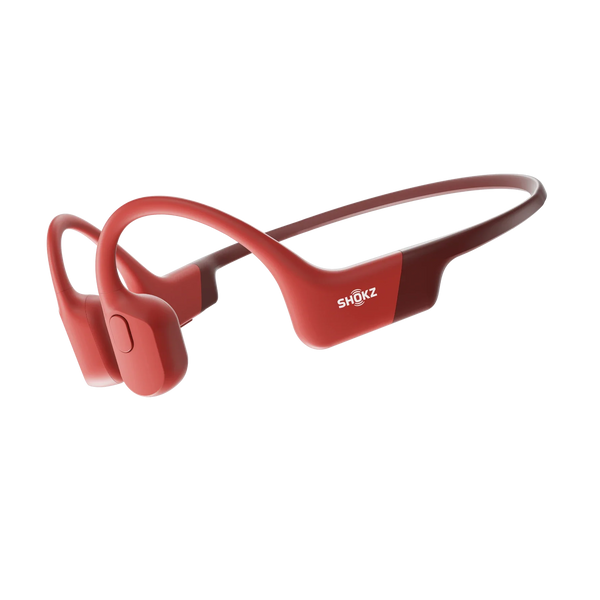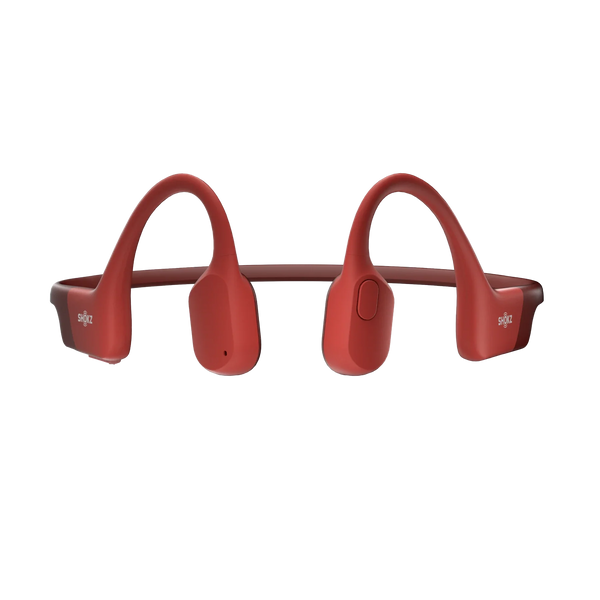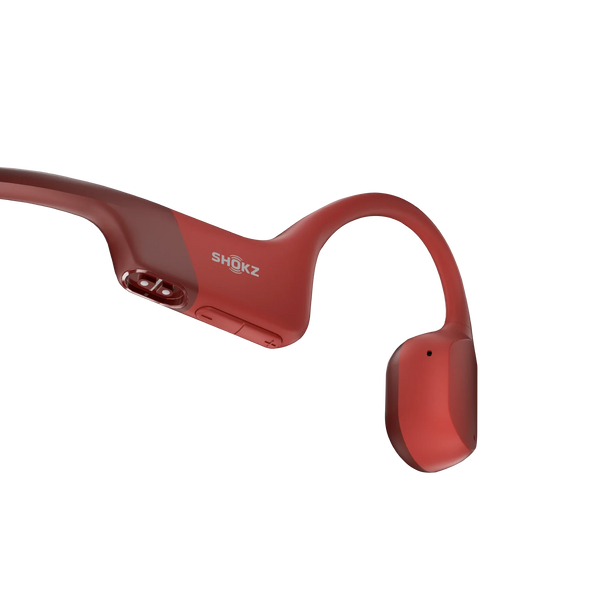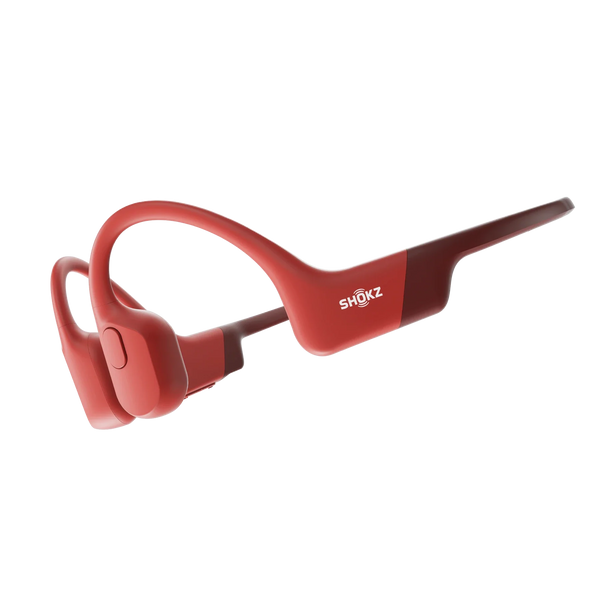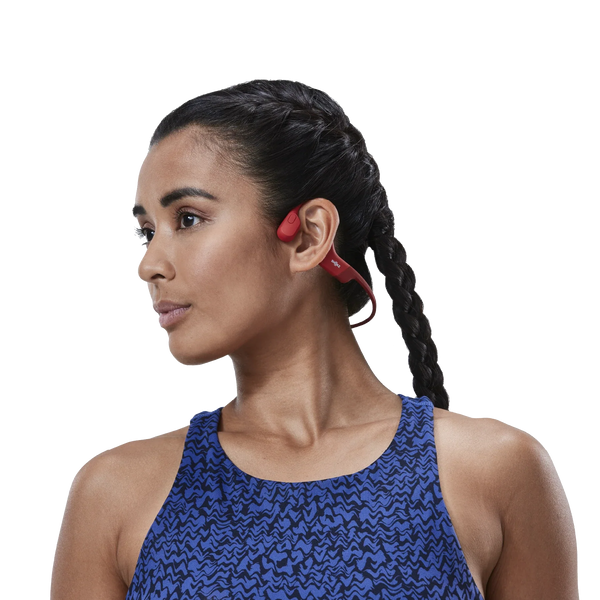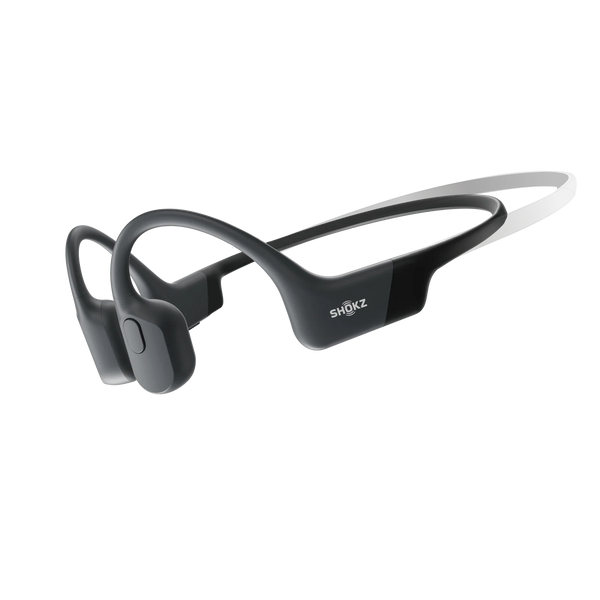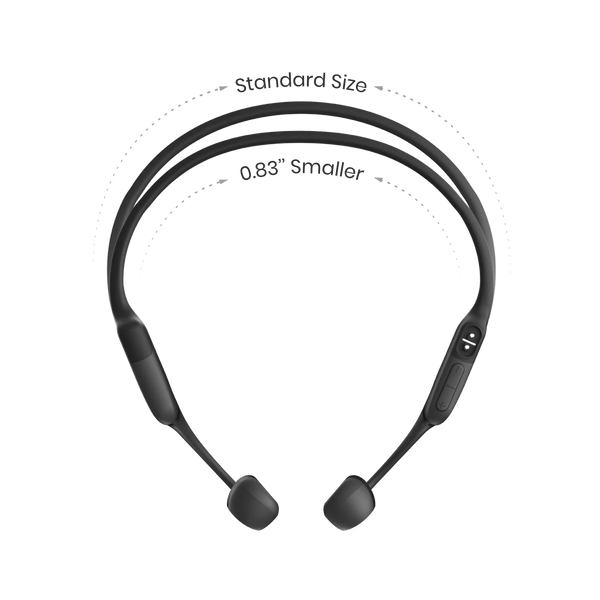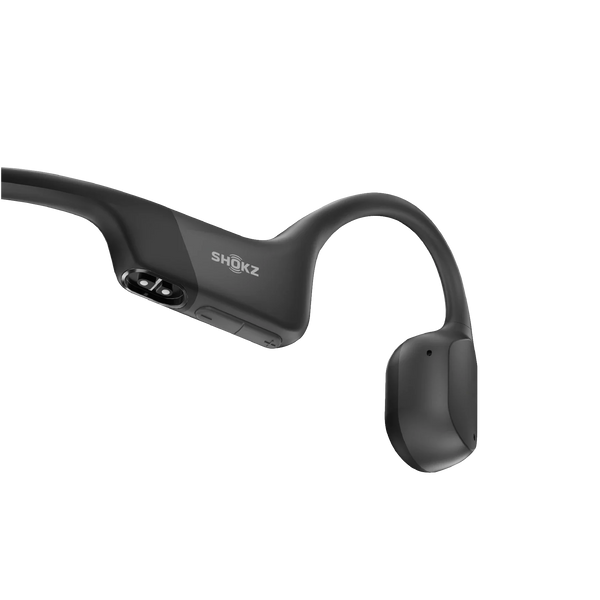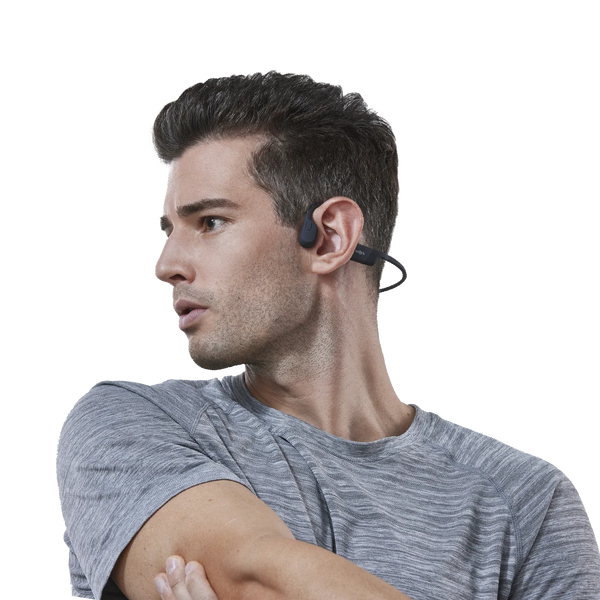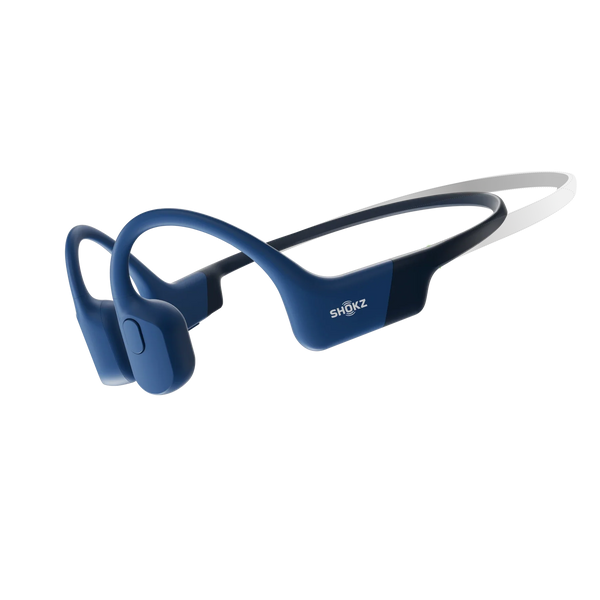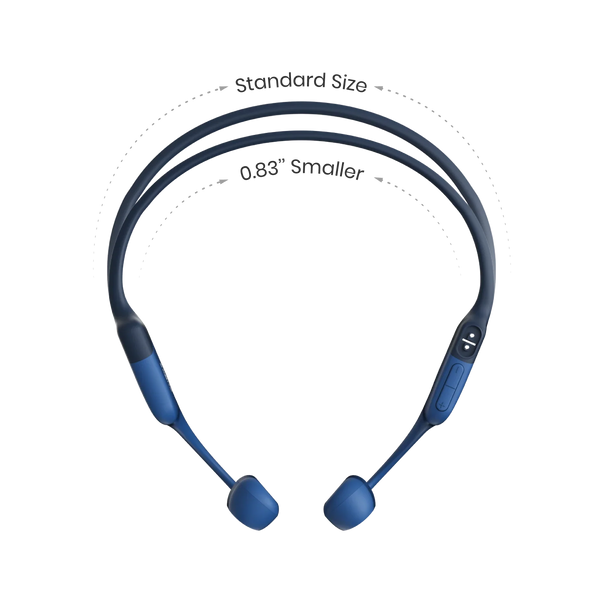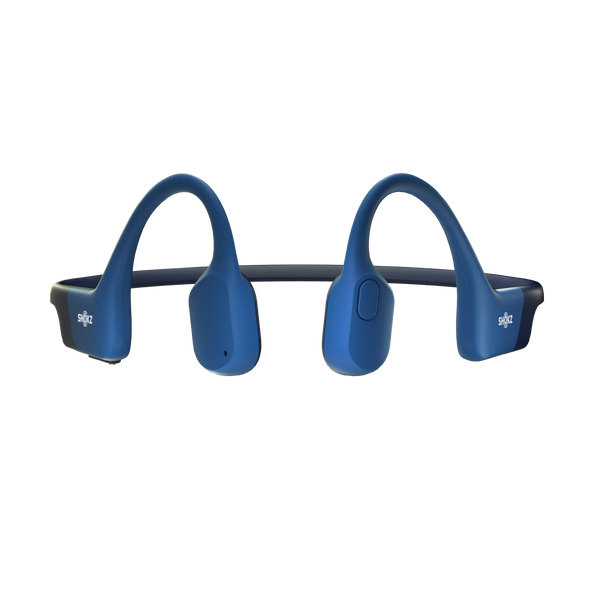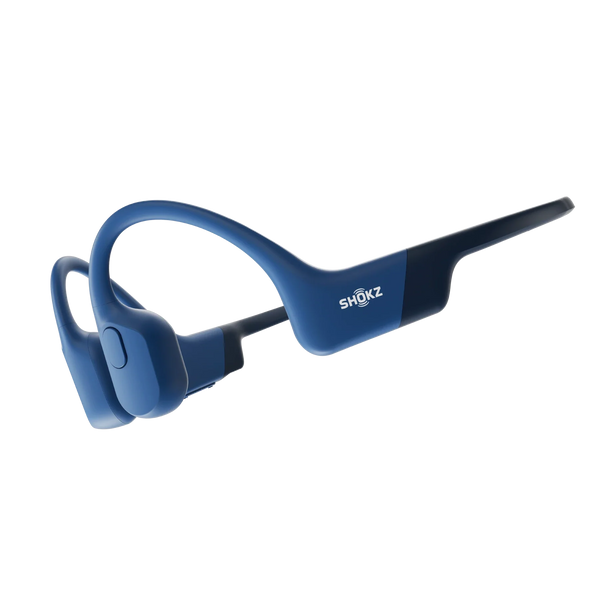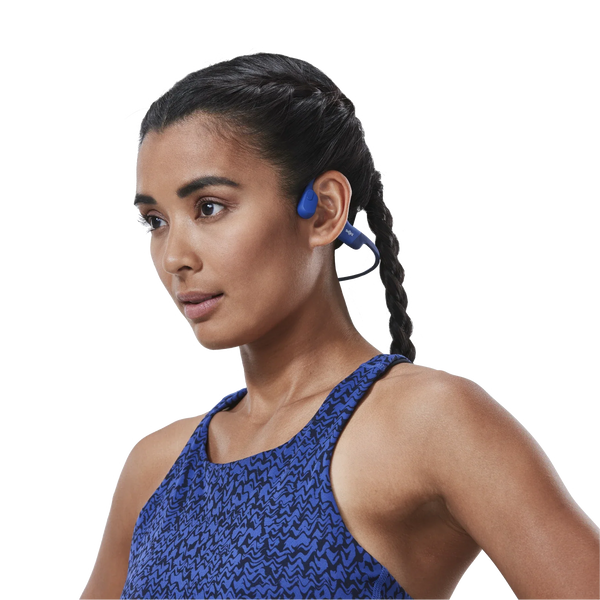 Free 2-3 Business-Day Delivery
LEARN MORE >
24-Month Warranty
You will enjoy a 24-month warranty period from the purchased date with any products here
Free 2-3 Business-Day Delivery
Orders will be dispatched within 2 business days. The parcel will arrive at your address in 48 hours once shipping out.
30 Days Return & Refund
30-day return & refund window is available for you if you aren't satisfied with your purchase here for any reason.
Awards For OpenRun
2019 Good Design Award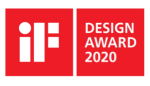 2020 IF Design Award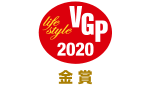 2020 Summer VGP Award
* Aeropex is renamed as OpenRun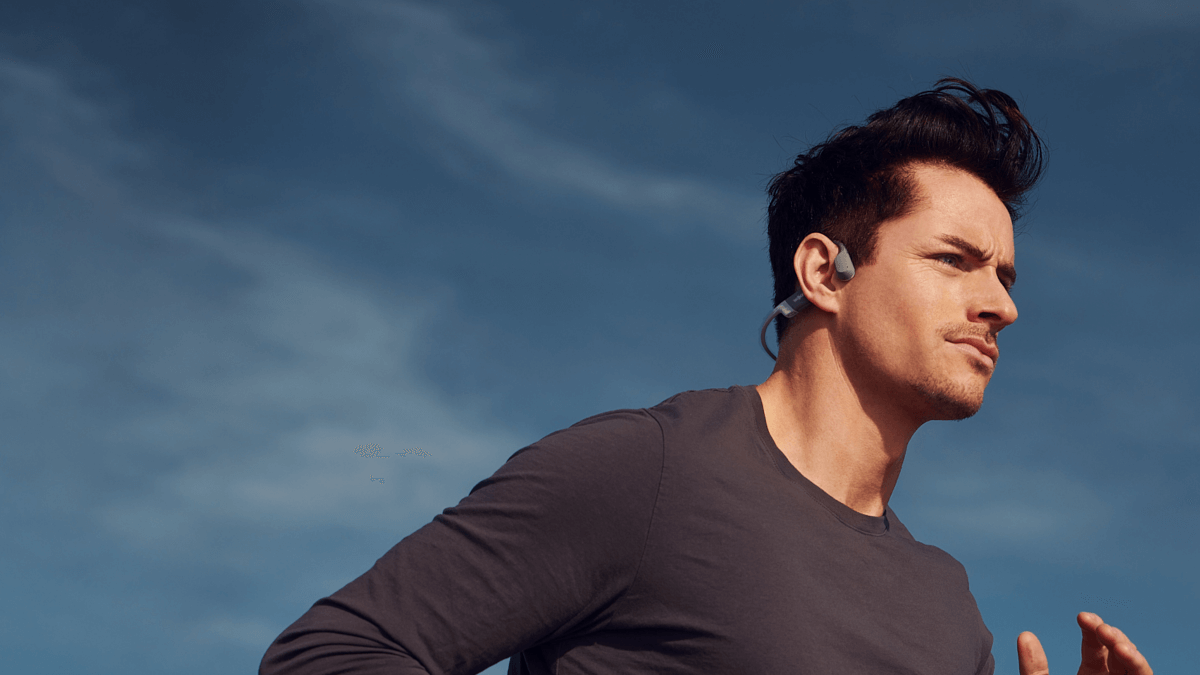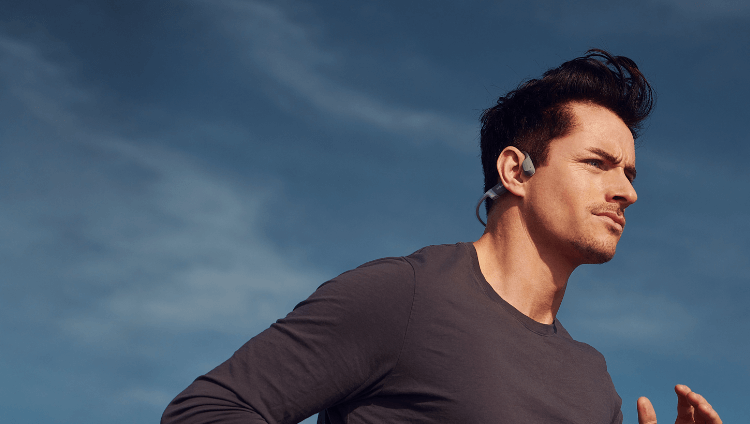 Next-level
Bone Conduction
Sports Headphones
Quick-Charge
A 10-minute quick charge guarantees 1.5 hours of listening time. OpenRun is always the best running partner ready to fuel up your exercise.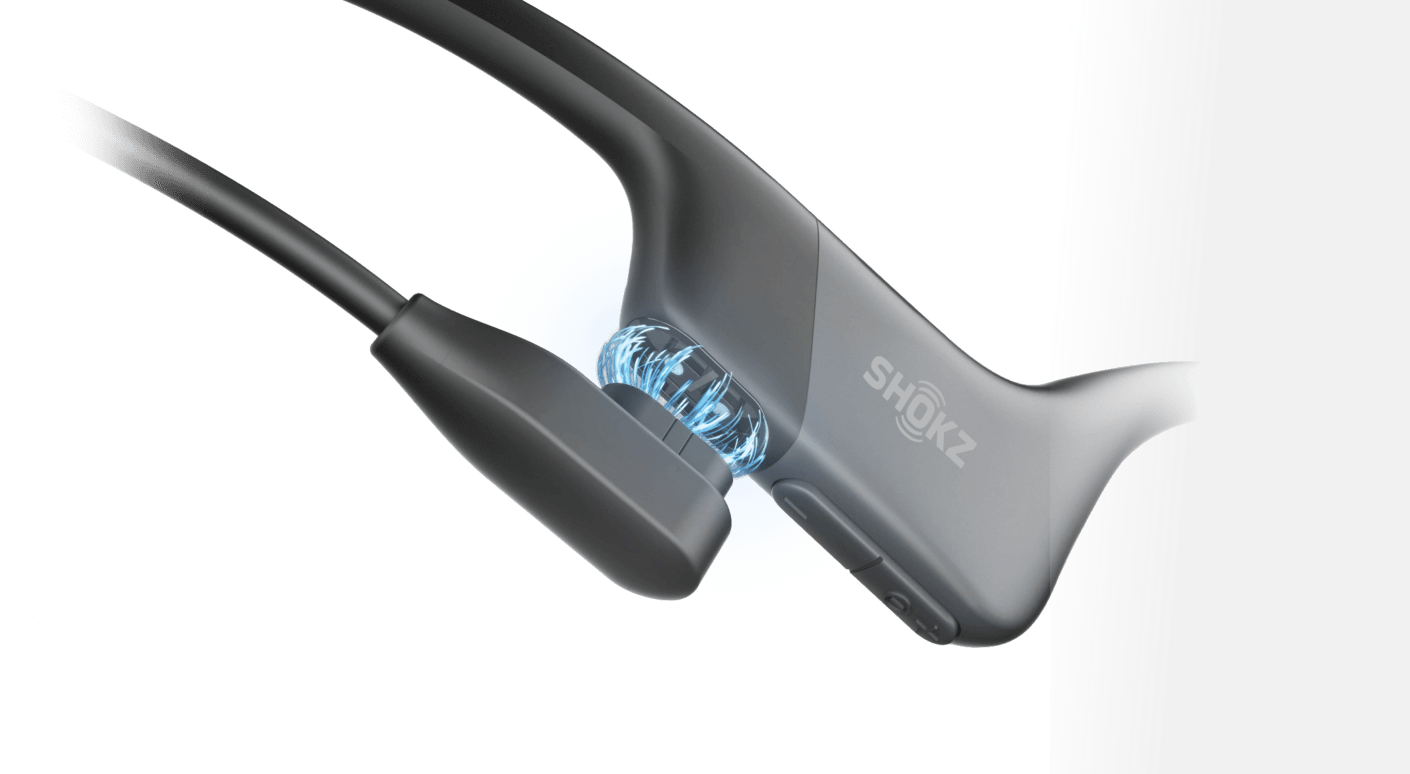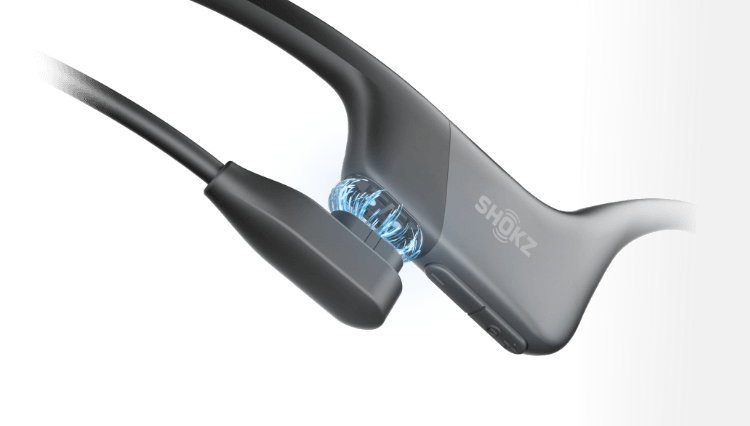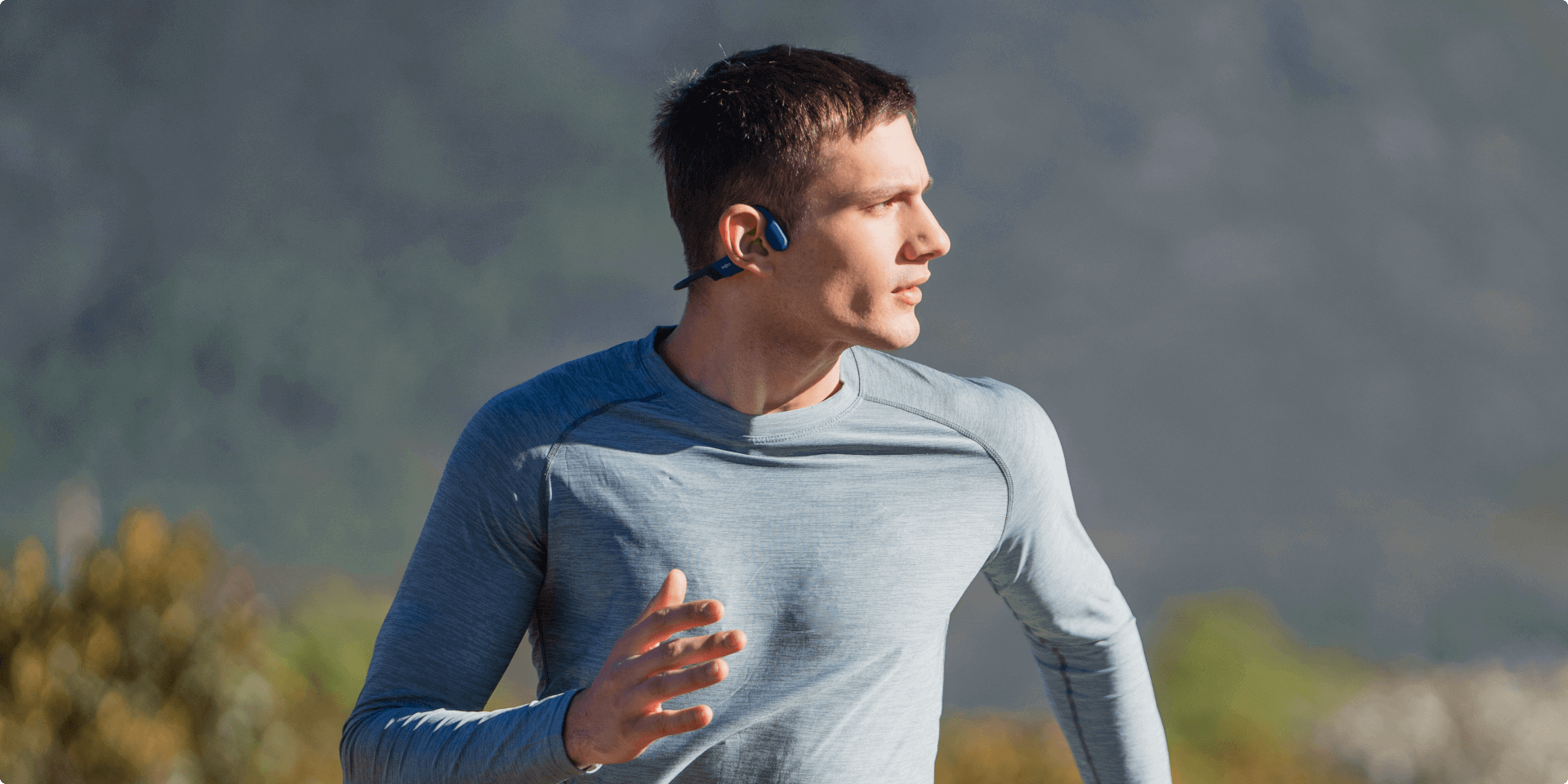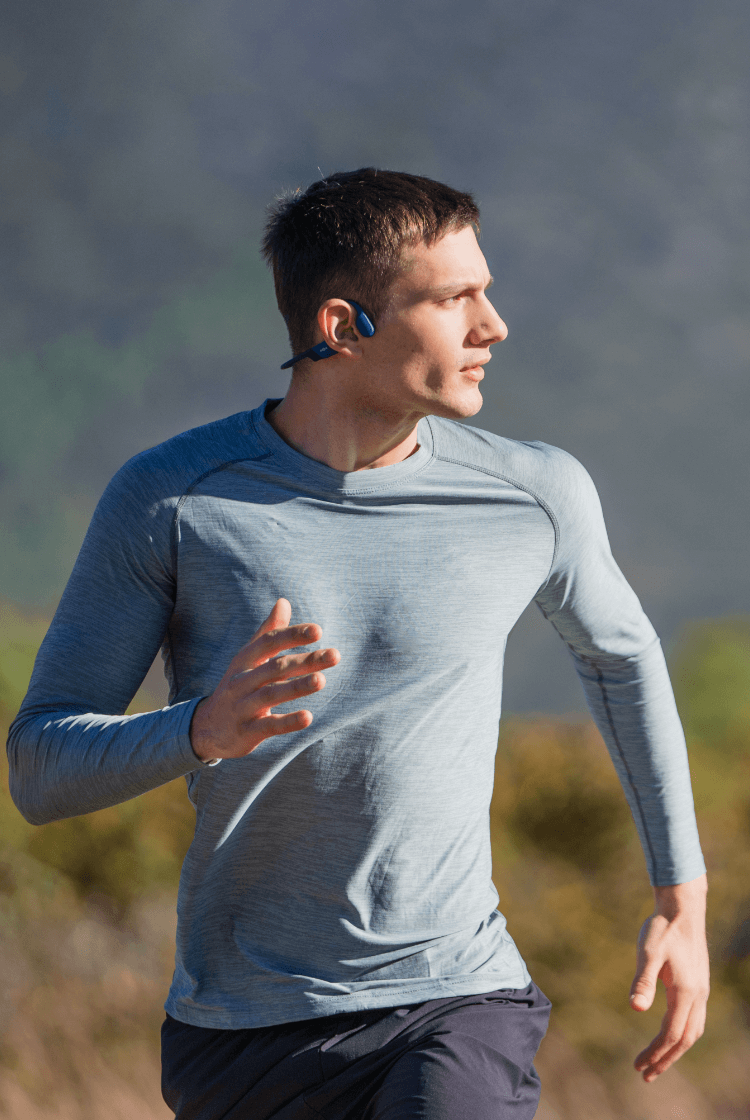 Only 26g
Open-Ear Comfort
With a buds-free listening experience, soft-touch silicone coating and ultra-lightweight design, OpenRun(Quick Charge Version of Aeropex) brings you all-day comfort no matter what challenges you take on.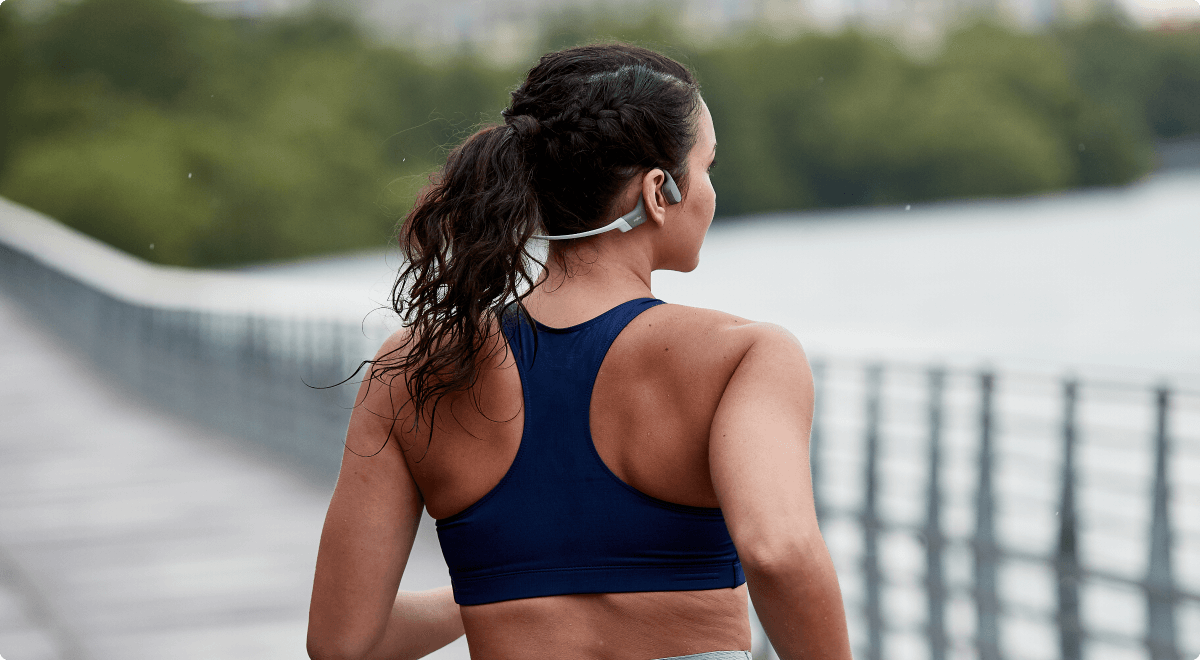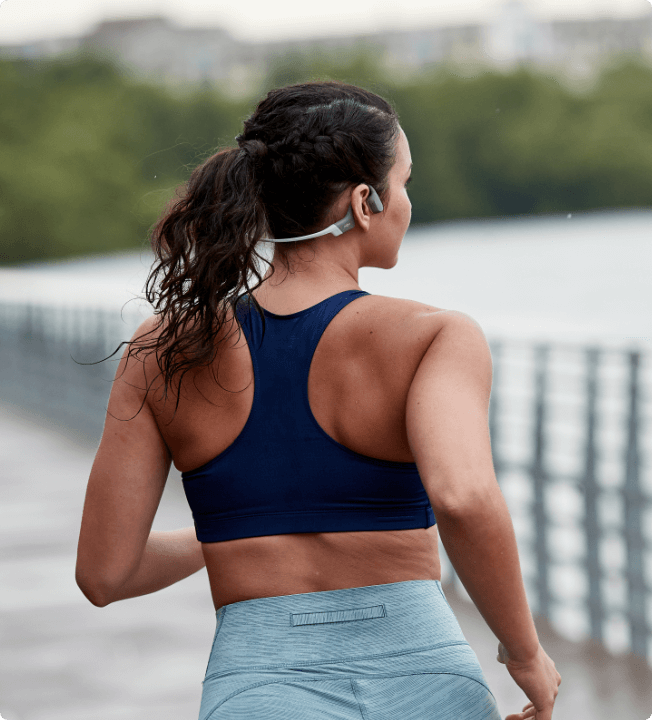 Open-Ear Listening
Stay Aware and Safe
Be open to the world around you. Open-ear design allows you to hear music and traffic at the same time. Whether you are running on the streets or biking in the mountains, OpenRun( Quick Charge Version of Aeropex) brings a high-quality hearing experience without compromising on safety.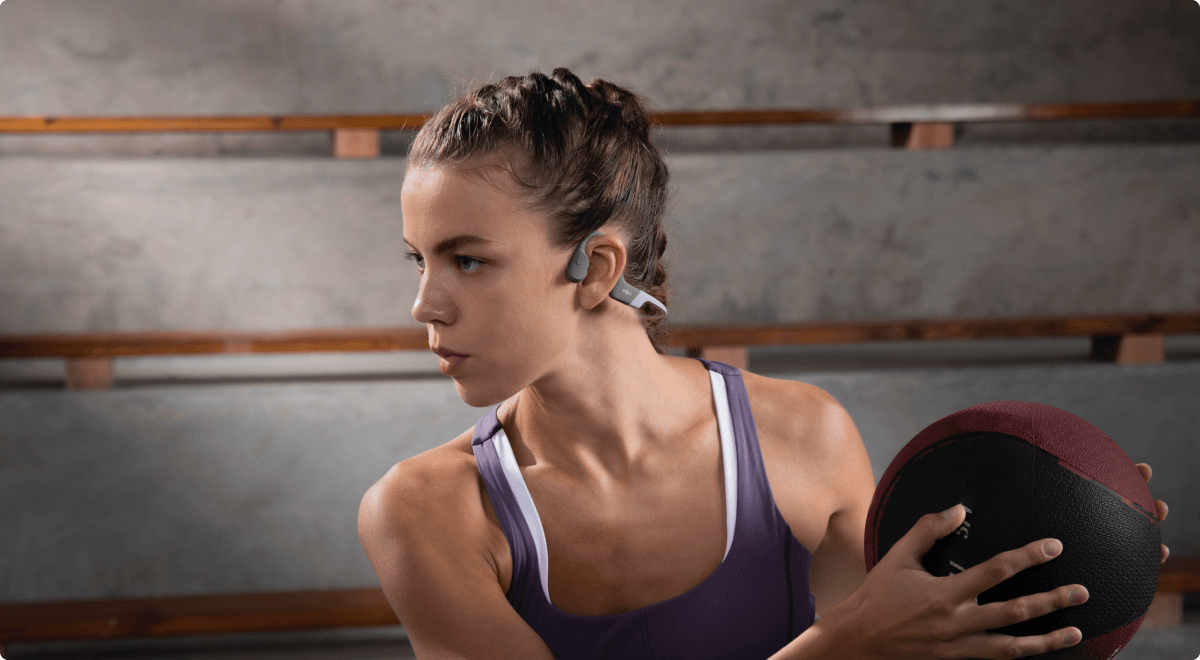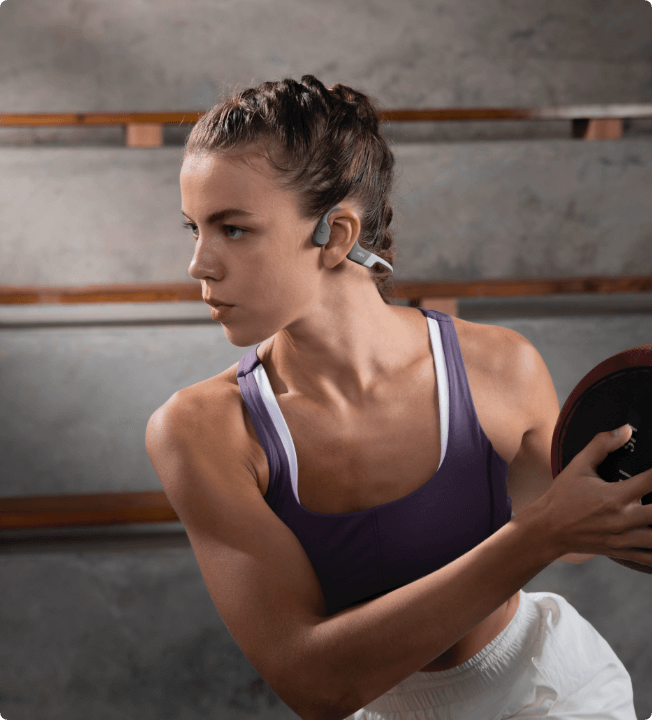 Full Titatium Fit
Stability for Sports
Wraparound titanium frame ensures a secure fit that will stay in place during any workout or adventure. Move with freedom and confidence, even during dynamic workouts such as jumping or yoga inversions.
Cutting-Edge Crystal-Clear
Audio Experience
Re-engineered technology PremiumPitch™ 2.0+ delivers the widest dynamic stereo sound that bone conduction technology can offer. Say hello to deeper bass, less vibration and louder volume.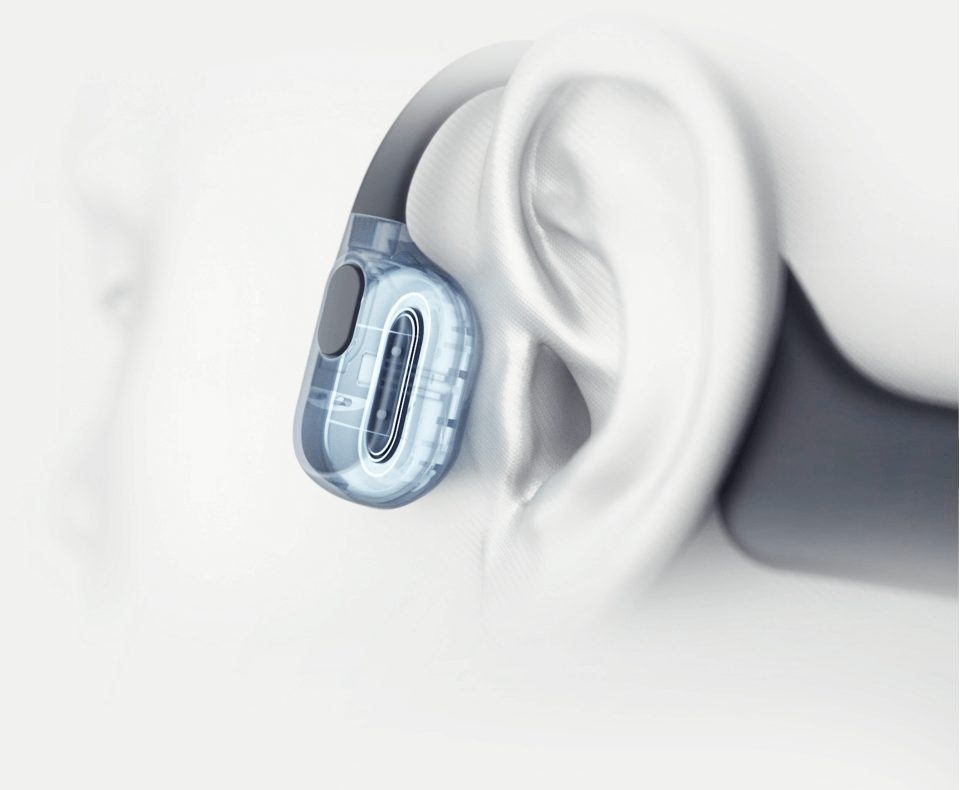 IP67 Water-Resistant Standard
Unrivaled As You Are
IP67 water-resistant standard keeps your headphones safe from splashes, sweat, and even getting caught in the rain.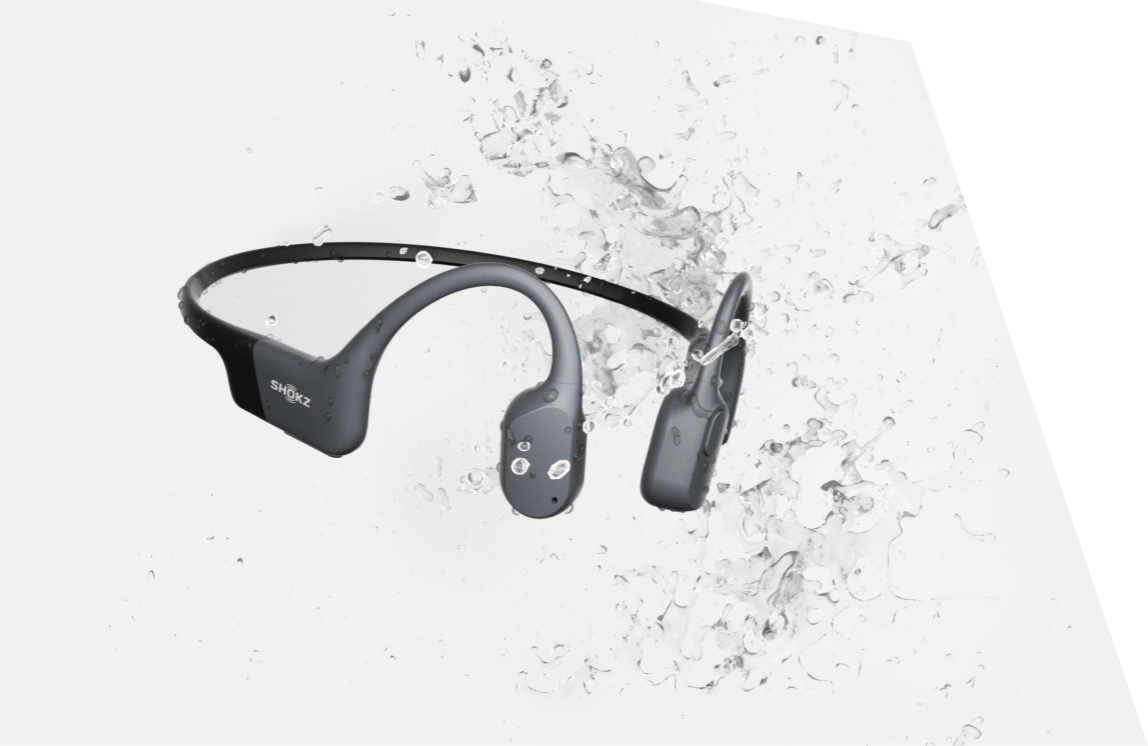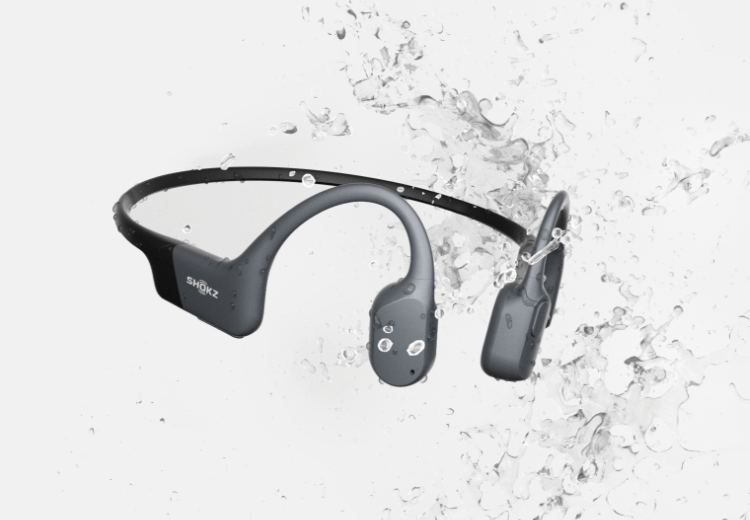 8 Hours
Non-Stop Listening,
Power On and On①
Power up to 8 hours of music and calls. With OpenRun(quick charge version of Aeropex), you can blaze through your long day.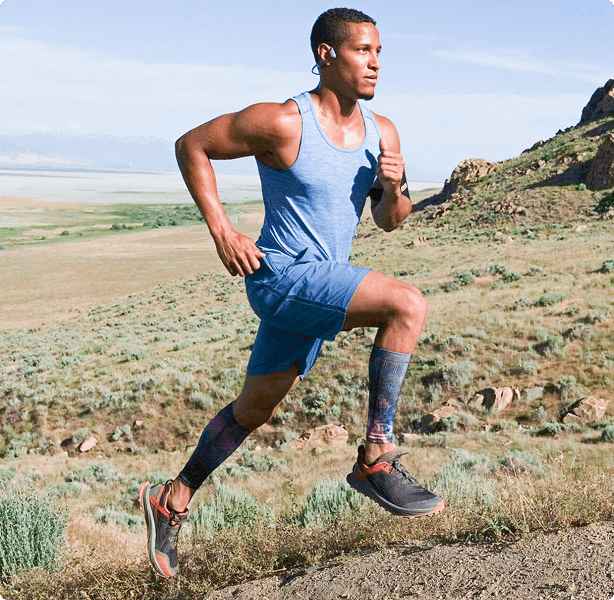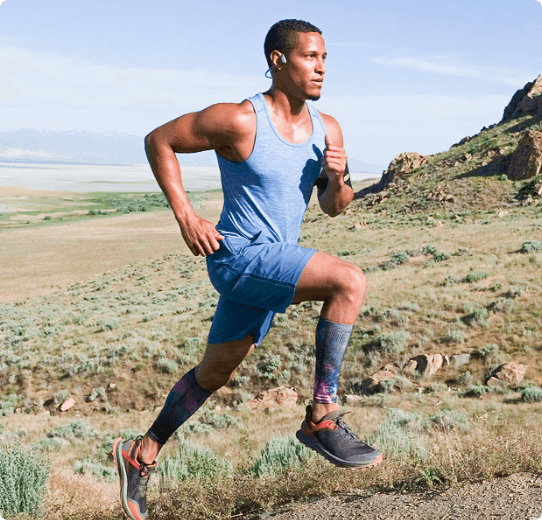 Seamless Connection
Amazing Call Quality
Equipped with a Qualcomm BluetoothⓇ 5.1 chip, dual-mics and CVC algorithm to sharply separate your voice from background noise, you can experience clear and stable calls on the move.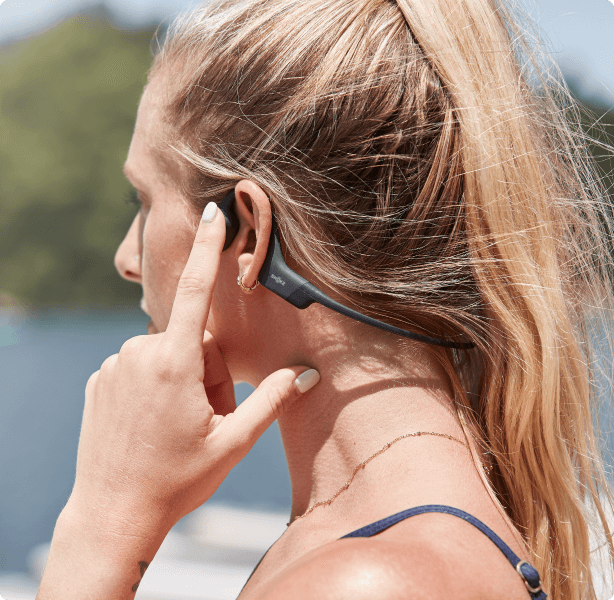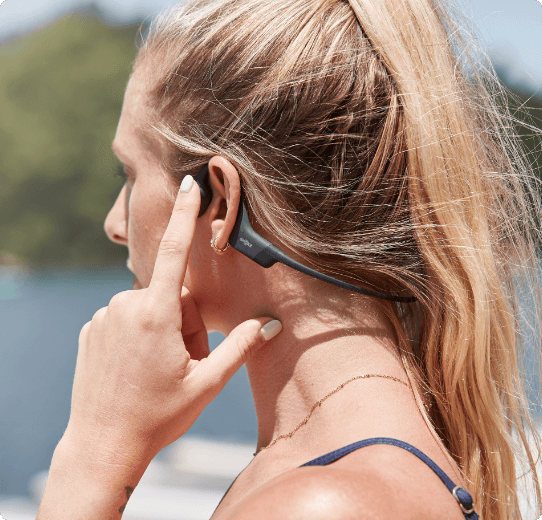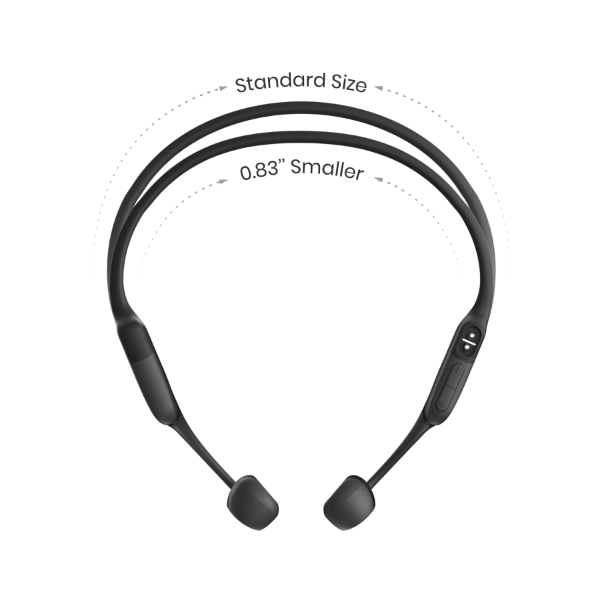 Different Size,
Different Choice.
0.83"/21mm shorter band, OpenRun Mini offers an exceptional choice for a better fit.
It works just as good as
the Aeropex, even better
A 10-minute quick charge gives you 1.5 hours of listening time,
OpenRun is always the best running partner ready to fuel up your exercise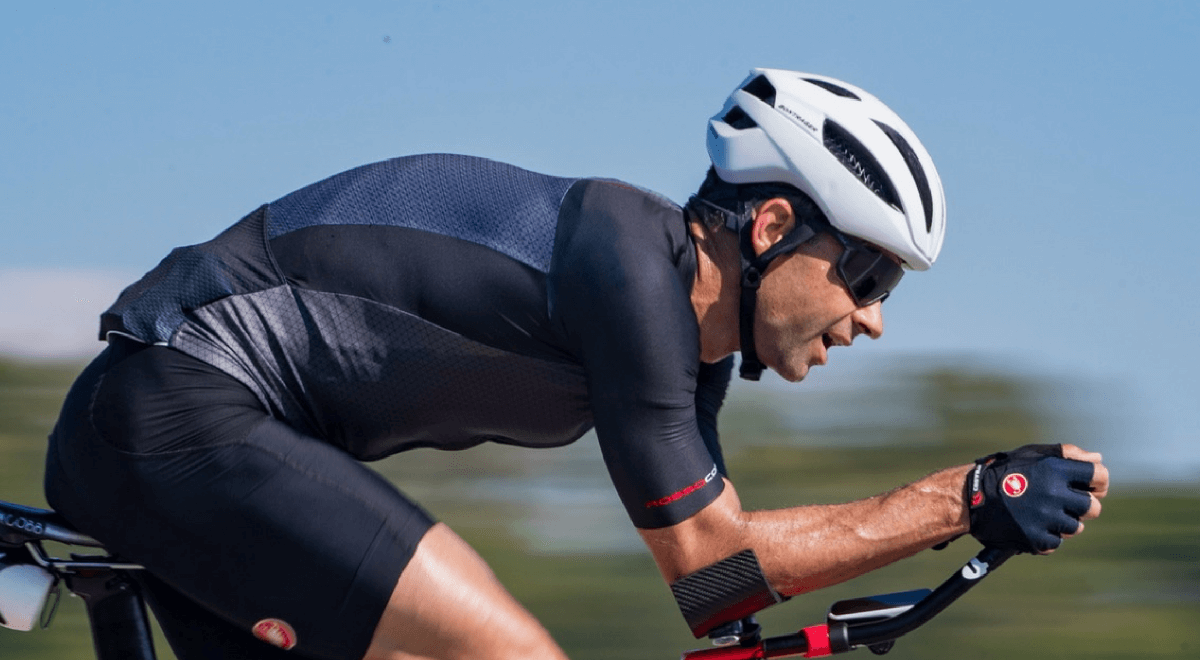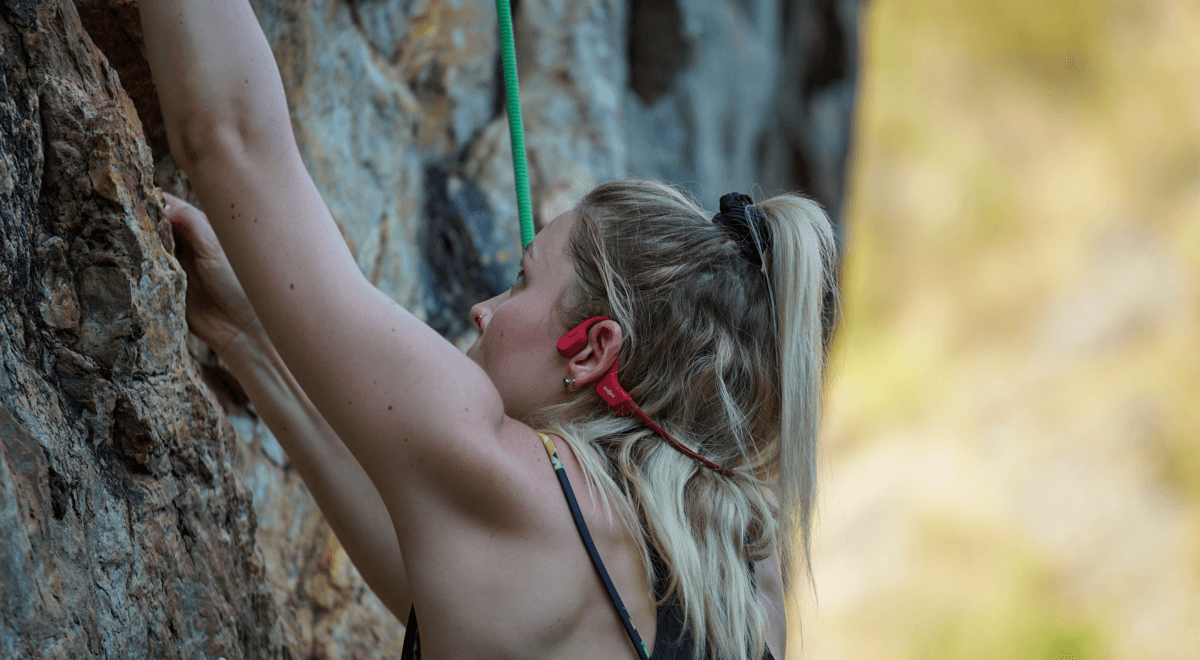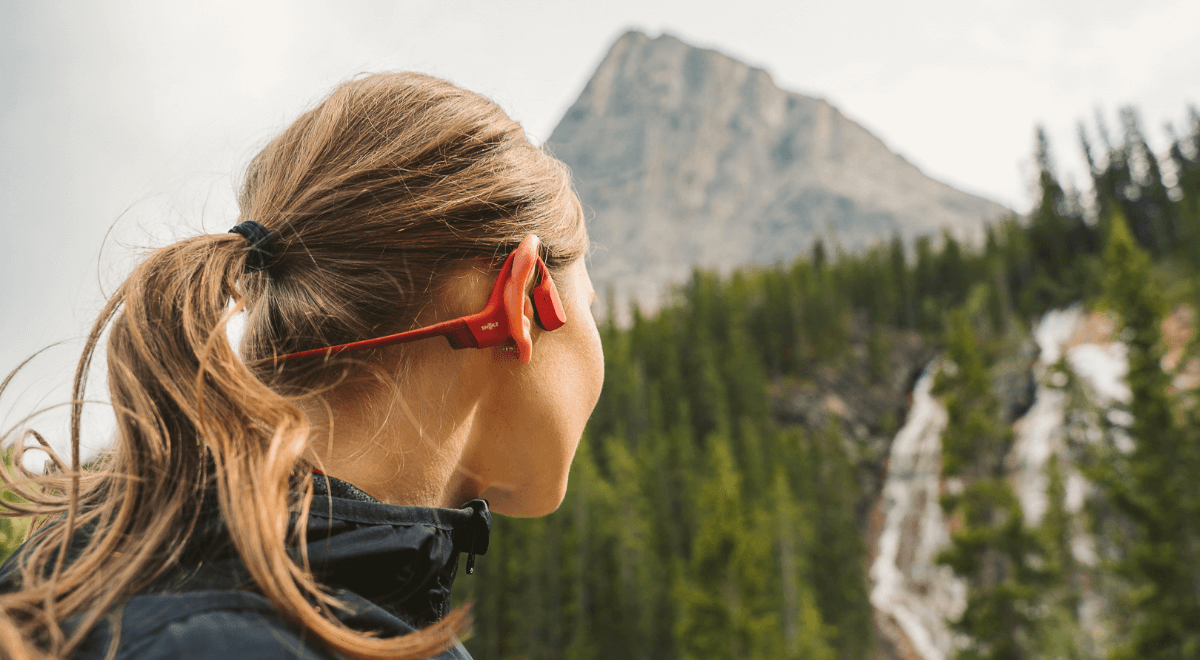 What's In The Box
OpenRun Bone Conduction Sports Headphone
Magnetic charging cable
Carrying bag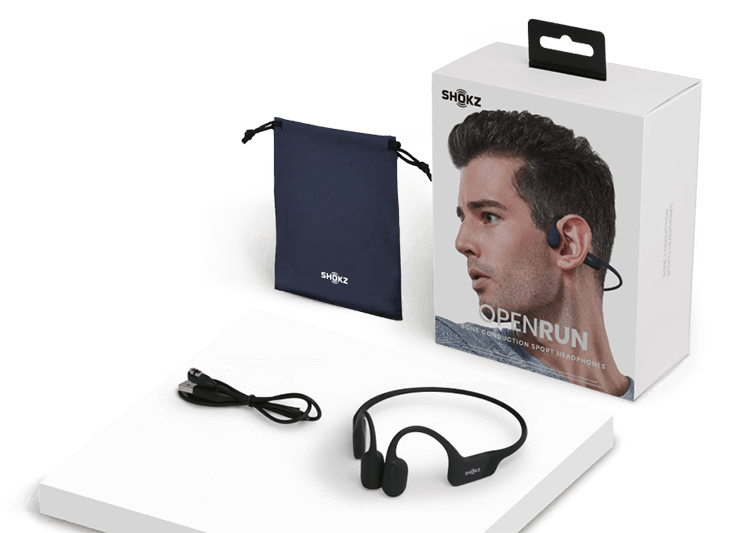 Additional Features

Quick Charge
A 10-min charge for 1.5 hours of usage

IP67 Water-resistant
Not for swimming

PremiumPitch™ 2.0+
Stereo Sound Powerful bass and higher volume
Battery
Standby Time
Up to 10 Days
Charging Port
Magnetic Induction
Maximum Charging Voltage
5V ± 5%
Quick Charge
Yes. 10-min charge for 1.5 hours of usage
Connectivity
Wireless Range
33 ft (10m)
Compatible Profiles
A2DP, AVRCP, HSP, HFP
Design
Sweat & Water Resistant
IP67
Command Controls
Multifunction button, Volume button
Sound
Frequency Response
20Hz~20KHz
Microphone
Microphone Type
Dual noise-canceling mic
Microphone Sensitivity
-38dB ± 3dB
SHOW FULL SPECS >
Find The Right Headphone For You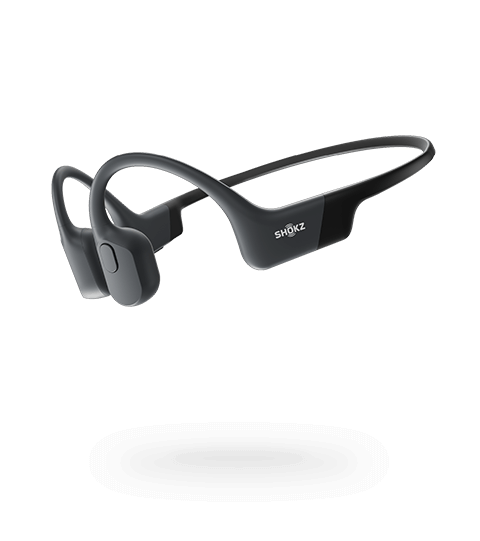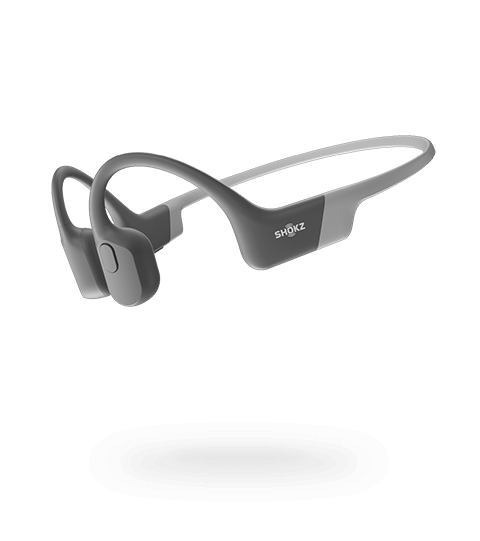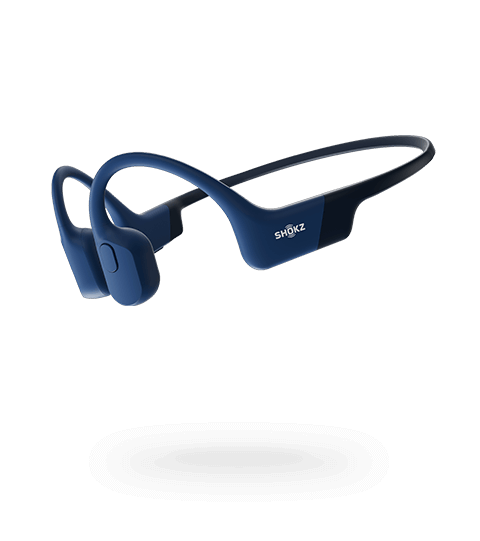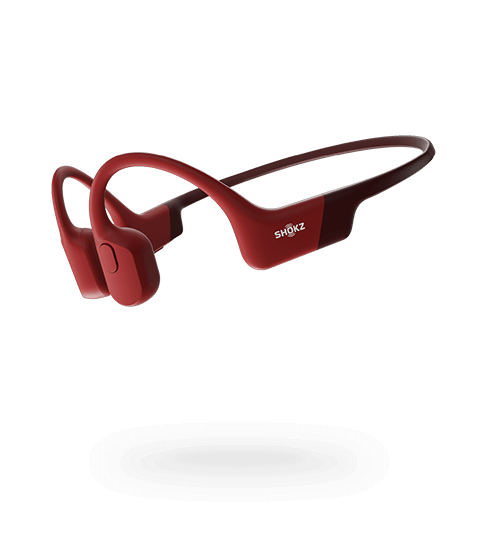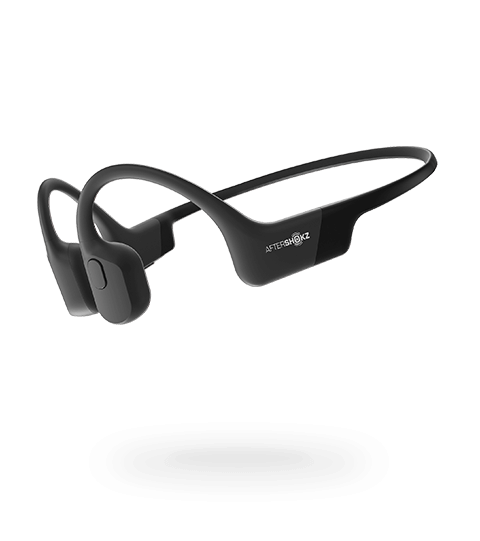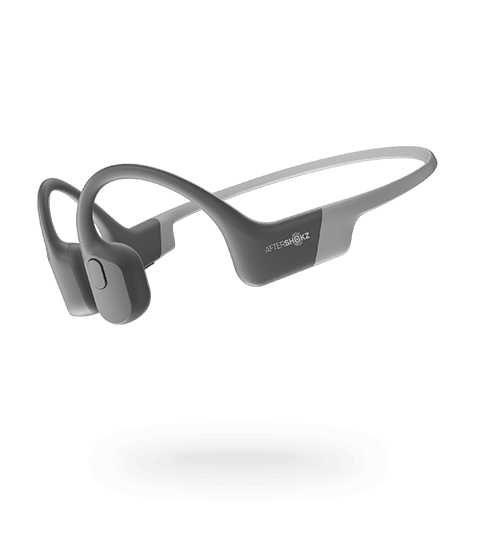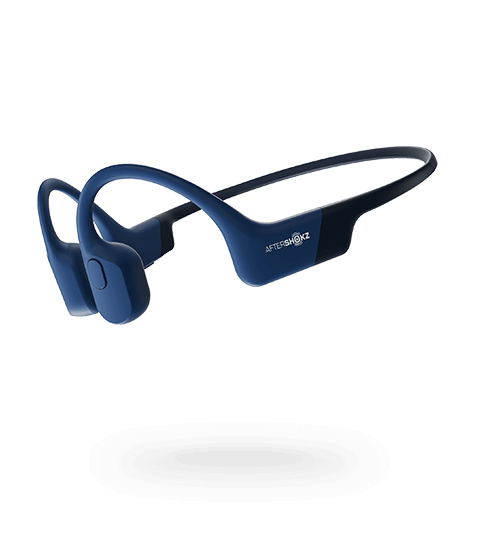 Quick charge
Yes
10-min charge for 1.5 hours of usage
No
Bluetooth
BluetoothⓇ 5.1
BluetoothⓇ 5.0
Water Resistance
IP67
IP67
COMPARE ALL >
Couldn't recommend them enough
I've used these daily since I got them two weeks ago. They're an incredibly comfortable and lightweight headset. The sound quality is far better than I expected. I love them for running/walking, as well as just general use when I want to still hear my surroundings.
They're a great asset to my workout kit. I keep recommending them to all my running friends (and have already convinced two to purchase their own pair) Well worth the price, sale or no sale, worth it.
Love them
Easy set up & absolutely love using them!
Just what I was looking for
These headphones are just what I wanted for my bike. When I trialled a friends pair I could not believe the quality was so good. No worries about sweat or rain, no cords and lightweight, tunes on the move. Let's be clear, if you are an audiophile you don't want these, unless you want the open ear canal to hear your surroundings which is what they are designed for. Yes, some jaw movements change the sound, but these are so comfortable I use them in the office or for days where there are lots of meetings where my over the ear headphones get hot. Very happy with my purchase.
FAQ
Q:What are the differences between Aeropex and OpenRun?
A:OpenRun supports quick charge with the included magnetic charging cable.10-minute charging time gives you 1.5 hours of listening time. OpenRun takes 1.5 hours to charge from 0 to 100. There are 2 EQs on OpenRun. One is Standard Mode, the other one is Vocal Booster Mode, giving you crystal-clear sound for podcasts & audiobooks.
Q: Can I use OpenRun for phone calls?
A: Yes, the OpenRun has two microphones on the right side, which can be used to answer and make phone calls.
Q: Can I use OpenRun as a hearing aids?
A: OpenRun is a Bluetooth headphone which needs to be connected with a playing device for audio listening. Hearing aids work by amplifying sound from surroundings. We advise you to pair the OpenRun with your phone and using an amplifier app, like Petralex to assist with hearing.
Q: Can I wear OpenRun and glasses together?
A: Definitely you can. The OpenRun designed with a full titanium hook and there is enough space to wear both OpenRun and glasses.
Q: Can I charge OpenRun while it is wet, and will it cause any damage?
A: OpenRun is IP67 certified and can survive underwater for 30 minutes at a depth of 1 meter without damage. We recommend wiping the earbuds with a dry cloth and keeping them dry before storing or charging. In addition, if OpenRun's sweat-sensing charging alarm detects that the charging port is wet, it will vibrate to remind you. We recommend that you dry the charging port with a soft paper towel before charging. After the port is dry, it can be charged.
READ MORE >
Manuals/Guides
① This data was the result of a test that was conducted using OpenRun paired with iPhone 12mini (version: ISO14.3).
Test conditions: Paired OpenRun with iPhone 12mini, adjusted to the standard EQ mode, played the music App on the IOS system, play the Lenka-Trouble is a Friend (Hi-Res). wav file, and set the volume to around 80% of the maximum volume.
Test content: OpenRun battery was fully discharged and then charged to 100%. The audio file was played until running out the battery life.
The test result showed that the OpenRun had a continuous playback time of up to 8 hours. In actual use, battery life depends on device settings, environment, usage, and many other factors.

Let's Be Open!
With nothing inside or over your ears,
enjoy total awareness while you listen.