Introducing OpenMove: a brand new model of bone conduction headphones.
In the last blog, we talked about the challenges we faced when building the OpenMove. Now, let's take a look at how we tested the reliability of our brand new headphones.
1: TESTING THE TITANIUM FRAME
"WILL THE TITANIUM FRAME EASILY BREAK?"
Originally used in professional sports environments, we have applied the same titanium wire material to our OpenMove bone conduction sports headphones, so they are ready for anything your active lifestyle might throw at them.
With over 10,000 ways to bend, OpenMove's titanium frame will stay put, no matter what activity you're doing whilst wearing them. This means they're perfect for a multitude of scenarios.
The flexible titanium wireframe also means that the OpenMove headset fits all users comfortably and securely.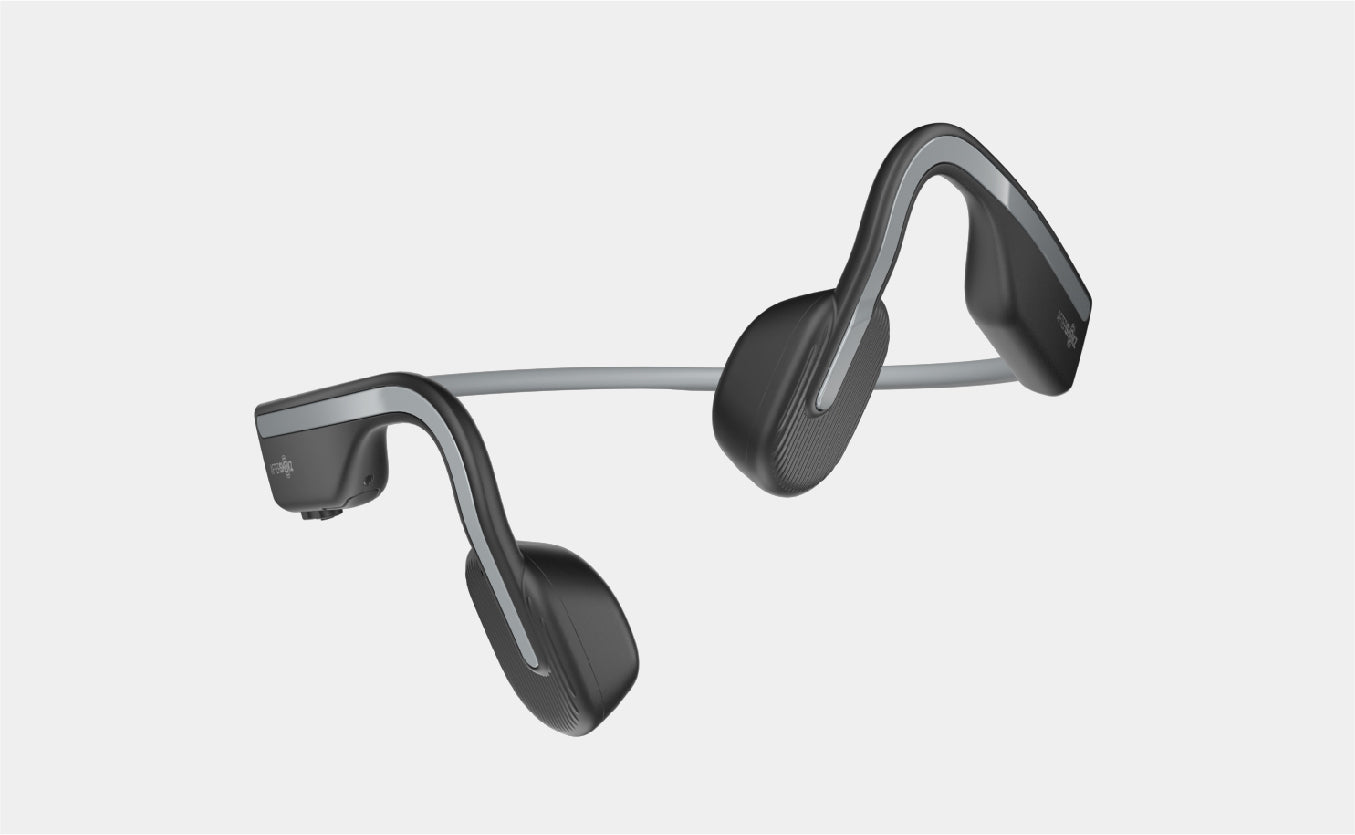 2: KEEPING HEADPHONES IN TOP, WORKING CONDITION
"I'M WORRIED MY HEADPHONES ARE BEING DAMAGED BY SWEAT AND COSMETICS"
Not only do you want your headphones to withstand the elements, you want them to be able to withstand other things they may come into contact with, like sunscreen and cosmetics so they stay looking good.
We use sunscreen a lot during summer, and the frequency and magnitude of sunscreen use may affect the headphones. In order to make the headphones resistant to any corrosion, we picked the highest sunscreen grade in the market for our testing.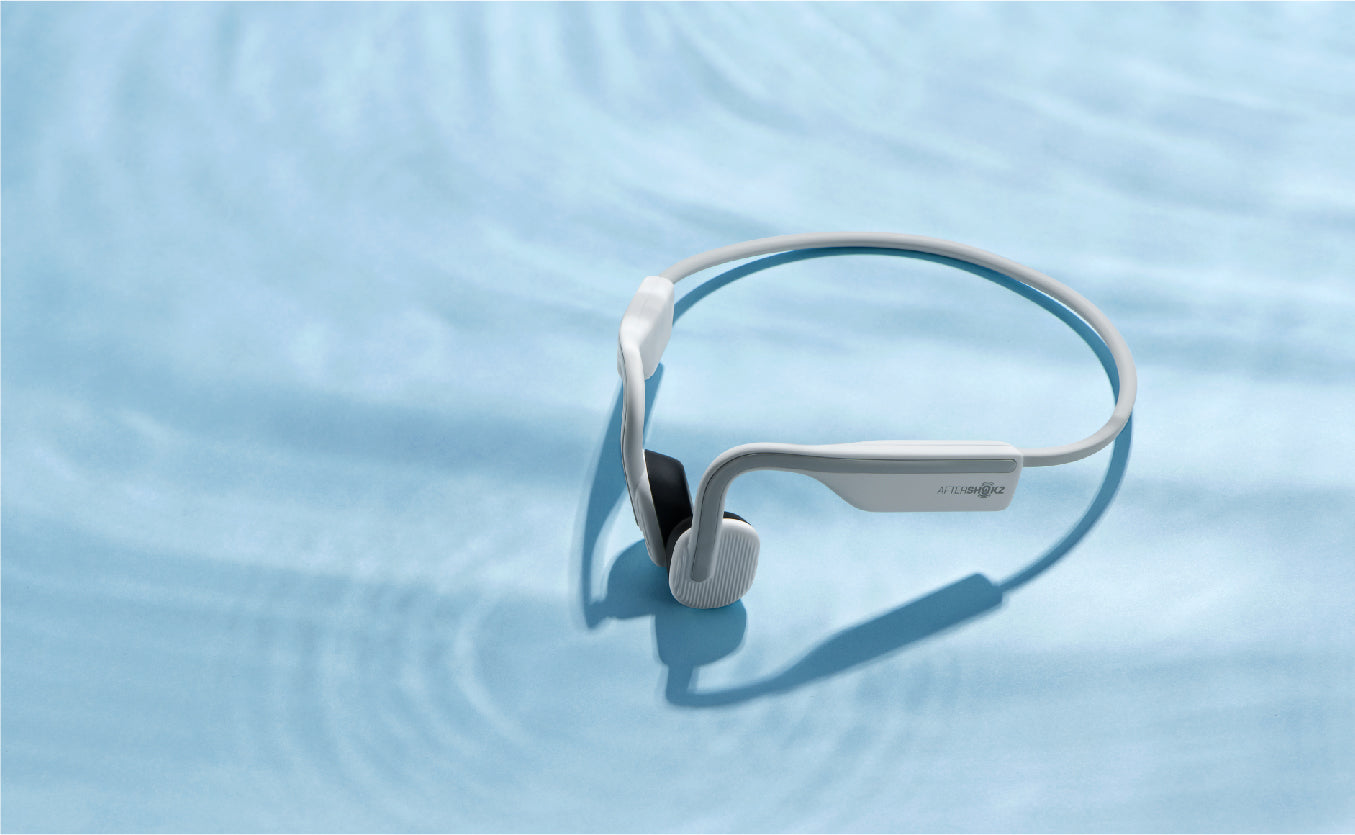 Based on previous experience, there is no way to directly solve the problem of corrosion, but by adding more layers of thin transparent material in the manufacturing process we have been able to to protect the headphones and decrease the corrosion from make-up whilst maintaining the great look of the product. OpenMove successfully passed cosmetics test standards.
3: USB-C CHARGING FOR IMPROVED ACCESSIBILITY
"I WANT A CONVENIENT WAY TO CHARGE MY HEADPHONES"
AfterShokz micro USB charging has been a convenient way to charge our other models. However to give a better user experience, we chose to use the most popular USB-C charger for OpenMove, even though the choice of USB-C was a challenge due to the limited internal space in OpenMove. We rigorously tested it by plugging in and out 5000 times within 30 mins to ensure efficient charging.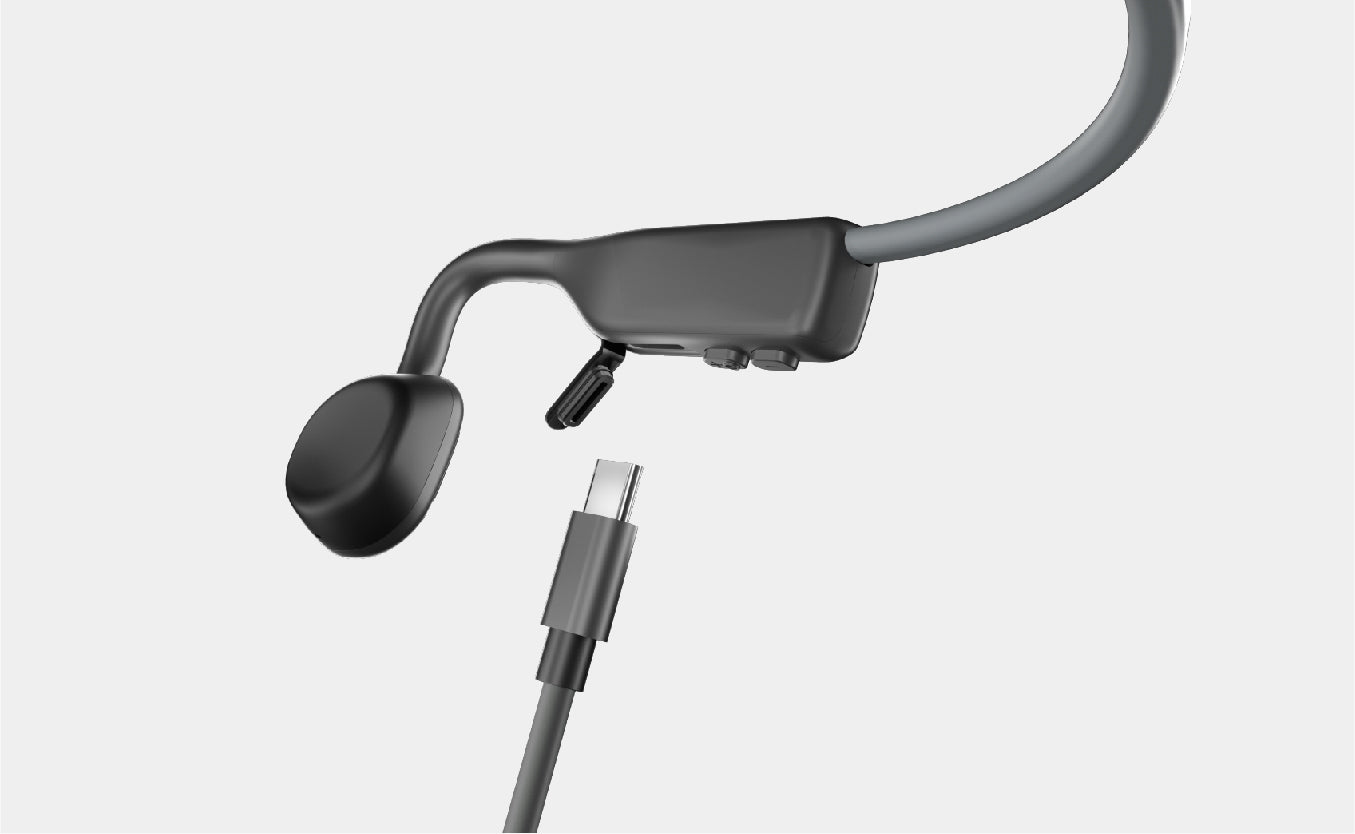 Most other headphones with USB-C connectors on the market do not have a dust cover, but we have used one on OpenMove to ensure the charging port remains debris-free and meet our protection requirements. To make the addition of the dust cover really work, on the basis of ensuring the IP55 level of dust and water resistance, we tested each dust cover by opening and closing it 500 times, including twisting it at a 90-degree angle 1000 times. We believe rigorous testing by us is the best way to ensure that OpenMove can handle every aspect of your active lifestyle.
BE OPEN, BE MOVED
"BEST-IN-CLASS ENTRY-LEVEL BONE CONDUCTION HEADPHONES"
As a pioneer and leader of bone conduction headphones, AfterShokz has developed OpenMove, with its advanced bone conduction technology at an affordable price, so the benefits of comfort and great sound quality can be accessed by more people on the move.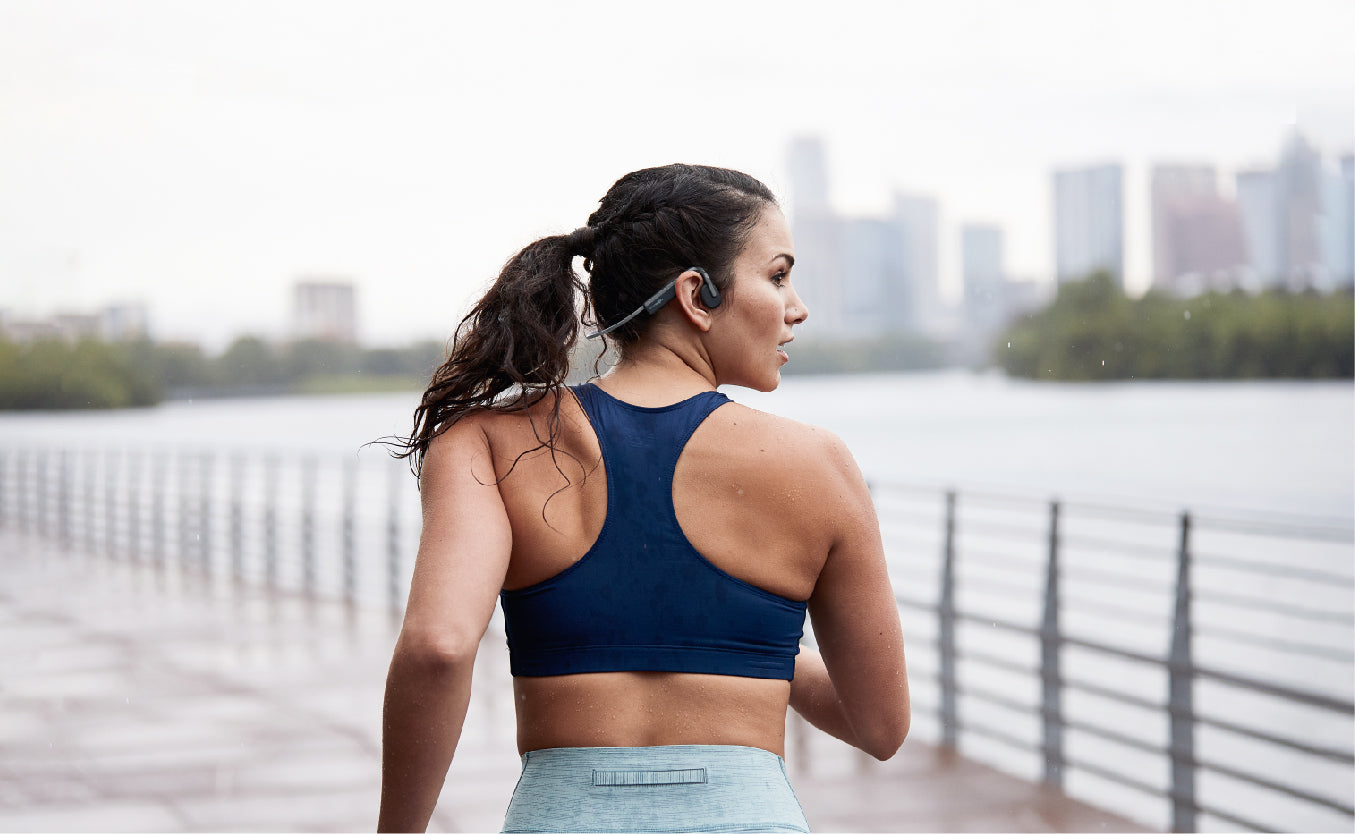 NEXT