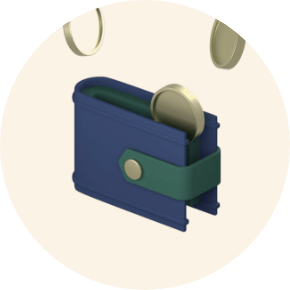 5%
Average Commission
Earn up to 5% commission fee on each sale you send to Shokz.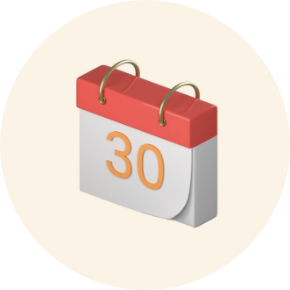 30-Day
Validity
Earn commission when your friends/followers purchase successfully through your link within 30 days, including if they come back later within this period.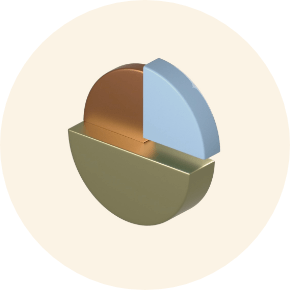 One
Dashboard
Personalized affiliate dashboard for real-time monitoring.
HOW DOES IT WORK ?
Be part of the exclusive Shokz Affiliate Program and start making extra income while doing what you love.
Sign up
Sign up via the form below, and our team will assess your application.
Get resources
Get resources to promote (affiliate link and media asset).
Share Affiliate link
Promote products on Shokz. Order made via affiliate link will be a referral order.
Earn
Get commission for a successful referral order. Timely payment straight to your bank account or paypal account.
Terms and conditions
Welcome to Shokz.uk! Thanks for joining our Affiliate program. These following terms and conditions apply to individuals who are accessing or using the Program both as the merchant ("we", "merchant" or "Shokz") and an affiliate ("you" or "affiliate") who refers customers to use product or service from the merchant.
By participating in the Program, affiliate agrees to use the Program in the manner specified in, and are bound by, these Terms and Conditions. If you do not agree to these Terms and Conditions in their entirety, you are not authorized to register as an affiliate or participate in the Program in any manner.
1. Approve or Reject of the Registration
We reserve the right to approve or reject ANY Affiliate Program Registration in our sole and absolute discretion. You will have no legal recourse against us for the rejection of your Affiliate Program Registration.
2. Affiliate Links and Coupon
Affiliate link is automatically generated, but you can also generate an affiliate link for a specific product or collection. If a person clicks on someone else's referral link and then later they click on yours, yours is the one that counts. Affiliate might or might not be assigned to one coupon code with details and usage clarified on Dashboard. If customer both click on the affiliate link and use coupon code, you will not receive a double commission. If you're not assigned a branded coupon, then you're not allowed to promote the coupon. Affiliate may also advertise merchant website on online channels such as Facebook, Instagram, ... or offline classified channel ads, magazines, and newspapers.
3. Commissions and payment
3.1 Product prices. You shall carry out the promotion according to the Product prices of the Shokz official store.
3.2 Refer any customer to make a purchase on our website, you will get a commission amount which is calculated based on Commission structure. Commission amount is dependent on order value and not including extra fee (tax, shipping cost, ...).
Commission calculation: The commission shall be equal to the final price of the headphones multiplied by the commission percentage. Different order amounts correspond to different commission rates, the higher the amount of the referred order, the higher the commission you will receive. Handling fees charged by banks or Paypal will be deducted from your final commission;
For an Affiliate to receive a commission, you need to specify the payment details in Settings. Payment schedule will be notified on Affiliate Guide page.
Payments will only be sent for transactions that have been successfully completed. The Use of the Affiliate Program is subject to a fair use policy which gives the merchant the right to review each and every referral order. Status of commission if displayed in Commission tab, any paid commission will be listed on Payment tab. Transactions that result in chargebacks or refunds will not be paid out.
3.3 Cheating: If Shokz determines that you have conducted illegal promotion, Shokz shall have the right to refuse to pay the commission of the withdrawal month and/or the month when violation takes place. If Shokz has already paid the commission, you shall return the full amount of commission back to Shokz. If you have any objection about the result, you shall provide evidence to prove that your promotion behavior complies with this Agreement, including website address of promotion links on the location of the websites and web page screenshots, etc. Shokz reserves the right to make decisions independently on the evidence.
4. Marketing tool
We may share promotion medias such as banner, logo or specific collection promotion to you through Marketing tool tab. You can download the media or get the HTML embed code in order to share onto affiliate channels.
5. Network
If Network tab is activated, affiliate can invite others to become their downline affiliate. If any downline affiliate brings order to merchant shop, upline affiliate will also get network commission which depends on merchant settings.
To invite other affiliates into the system, share network link and any other affiliate who click on that link and sign up will become a downline affiliate.
6. Cookie
We use a cookie to track people who have clicked on your link, so they need to be using cookies for us to track them.
If a person doesn't allow cookies or clears their cookies then we can't track them so can't pay earnings on that person's activity.
Cookies day is stated in the Affiliate registration form. The tracking day will start from the time a customer clicks on the affiliate's link or use the coupon. Within the cookie time, every order made by this customer at merchant website will automatically result in commissions to the affiliate (There's no need for the customer to click on the affiliate link then).
7. Removal from Referral Program
If an affiliate wishes to be removed from the affiliate program, they can do so by contacting: hisquad@shokz.com.
8. Intellectual Property Rights
All promotion medias provided to you through the uppromote.com are owned by Shokz an d are protected by copyright laws, trademark laws and all other intell ectual property rights and unfair competition laws in different coun tries. Shokz authorizes you to use promotion materials subject to the following conditions:
(1) You agree not to copy, modify, republish, upload, post, transmit or distribut e any promotion medias without Shokz prior consent; All promotion medias are the property of Shokz and may be updated at any time;
(2) You agree to use these promotion medias for Affiliate Program use only and not for any other unauthorized commercial or illegal use;
(3) You agree not to remove any copyright, trademark, or other proprietary notices that have been placed on the promotion materials.
Shokz reserve the right to take legal measures if the promotion medias are used for any other unauthorized commercial or illegal use.
9. Disclaimer
9.1 Creative advertisements made by yourself on online channels are your personal behavior which has nothing to do with Shokz. If the pictures, words, or music you used in the advertisements that is not provided by Shokz infringe upon any third party's intellectual properties, you shall bear all the responsibilities for infringement and any other damages.
9.2 If any adverse effect is caused to Shokz, including but not limited to damaging Shokz's reputation or brand images, bringing any third party's tort complaints and/or litigation disputes, disclosing any information of Shokz that has not been publicized, due to your fault, you shall bear the liability to compensate.

10. Amendment and Termination of the Agreement
10.1 Shokz may at any time modify this Agreement (including adjustment of the commission percentage) at any time as the business evolves and post the modification on Shokz Affiliate Program sites or notify you by any other means; you shall check it in a timely manner. If you continue to use the Shokz Affiliate Program service, it shall be deemed that you consent to the modification of this Agreement.
10.2 During the effective period of this Agreement, if any Party fails to correct the following material breach after 3 days of its occurrence, the other Party shall be entitled to notify the breaching Party in writing to terminate this Agreement and claim relevant losses:
10.2.1 making false promises or providing false information in relation to this promotion;
10.2.2 you violating this Agreement by disrupting the market with unauthorized sales at low prices;
10.2.3 any delay of payment under this Agreement by any Party.