Aeropex, the leading model from AfterShokz, was launched in June 2019. Since then these amazing headphones have been tested by many people and received a vast number of excellent reviews. We sincerely appreciate the trust our fans put in this great product.

Now, let's take a look at what honor did Aeropex receive.
Aeropex Awards:

Unique silhouette presents a new type of headset, it distinguishes this product from other types of headset by very first look, surface and curvature follows needs of bone conductive technology and results iconic ergonomic form , soft touch finish makes product very friendly to human skin.
The design of Aeropex originates from AfterShokz's DNA integrating sport, fashion and bone conduction technology. The intensely tested ergonomics ensure wearable comfort, while the streamlined form gives the device a friendly look.
Media Review of Aeropex:
"Best Bone Conduction Headphones."
"Some race coordinators don't allow runners to wear anything in their ears, which is where over-ear headphones like this come in handy, particularly for people who need to listen to music while they run."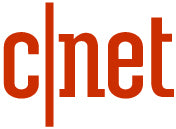 "The best bone conduction headphones you can buy."
"The Aftershokz Aeropex are the best bone conduction sports headphones you can buy right now. They're more expensive than its Trekz Air headphones, which launched back in 2017. For runners particularly, Aftershokz have fast become the go-to option as more races impose bans on the use of closed headphones and in-ear headphones due to safety concerns.With very little competition in that sporty open ear headphones space, the Aeropex look to have cemented Aftershokz' place as the number one pick for fitness lovers once again."
"AfterShokz Aeropex open-ear headphones prove less can be more"
"The AfterShokz Aeropex model seems to be the culmination of the past years' developments. It's lighter than the previous Air model (Trekz being dropped from the product name), with better sound and improved waterproofing which should keep them from being susceptible to repeated outpourings of sweat."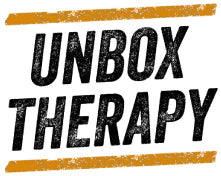 "with the people jogging on the street, the cyclists, you gotta hear guys, you're out there and there's the vehicles, distractions, the intersections as maniacs out there but be aware there's the best way to listen to something and be aware…"
Aeropex Customer Review on Amazon.co.uk
(Update:2020/11/12)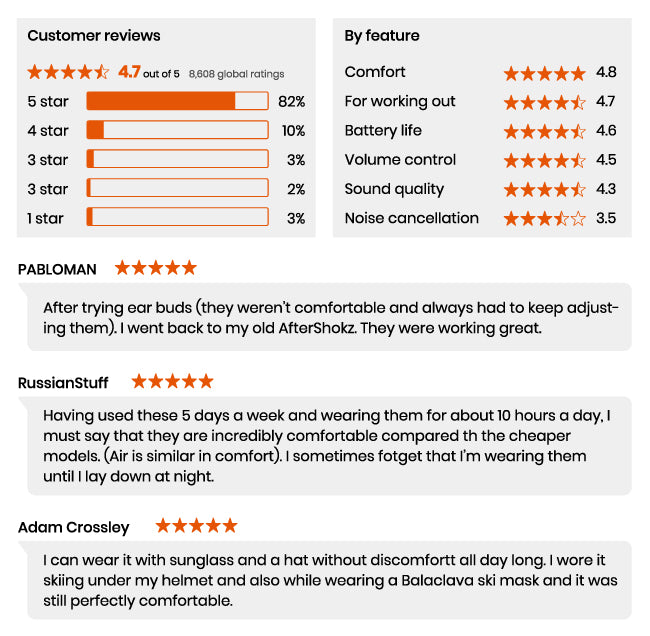 AfterShokz Fan Review
ADEM WATTS
Ins: @adam_w48
Aftershokz has been a part of my running journey for a while now. Running is my medicine to help my mental health and I run to feel free and use the music to keep me on track. This year I am running 12 half marathons and 3 full marathons (including the London and Berlin marathons which will be my 30th and 31st full marathons!) and will be fundraising to give back to Mind charity.
The need for quality headphones is an absolute must given the miles of training and events I have ahead of me! With my Aftershokz I can bang out the tunes in the morning and late at night while I train but always feel super safe. They now come everywhere with me and I use them in the office for my phone calls which means I can multi-task handsfree.
I've stayed persistent in my training and persistence in running to achieve my goals.
I started running at age 45! Late to the party, some might say, but it was time to stop the slide into an unhealthy middle-aged lifestyle. So, I decided to do something about it and tried my local Parkrun.
12 months later, I gained my 50 Parkruns t-shirts and was running sub-20 times. I joined a running club, became a qualified run leader with England Athletics and took on the London Marathon.
This year, now 51, I'm running London Marathon for the second year and will be rocking my Aftershokz Aeropex every step of the way. I use them on short runs, long runs, even as a Run Leader with our beginner's group, as I can have background tunes and still chat to people starting out on their journeys...
AfterShokz is the best piece of running kit I've ever come across!
Darren McSweeney
Ins: @dumbwitness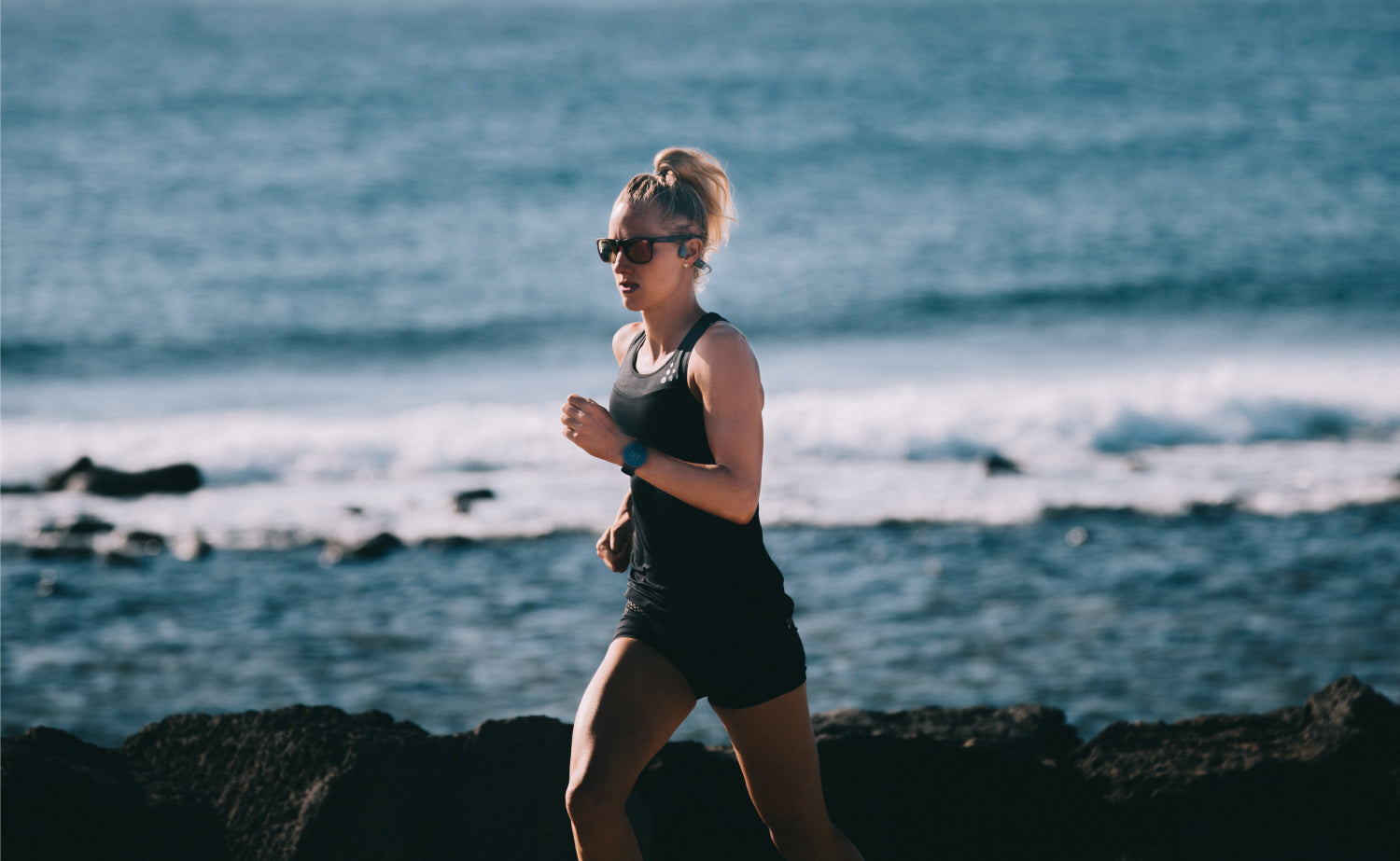 Aeropex, as the most powerful headphones from AfterShokz, was built for long-distance running, road cycling and any other tough training, Aeropex wireless bone conduction headphones give our customers bud-free listening experience and a comfortably secure fit.
It not only represents the best technology we provide to our customers, but more importantly, it is a technology that can actually be helpful for their healthy lifestyle.
Let's never settle, stay active, and keep moving!