Disclaimer: I received the band's new Aeropex headphones as a gift because I am a member of the Aftershokz UK Shokzstar team. This has not influenced my opinion and the review below is based solely on my experiences with the headphones.
Rating 
 ★★★★★-Overall
 ★★★★★-Comfort
 ★★★★-Sound Quality
 ★★★★★-Waterproofing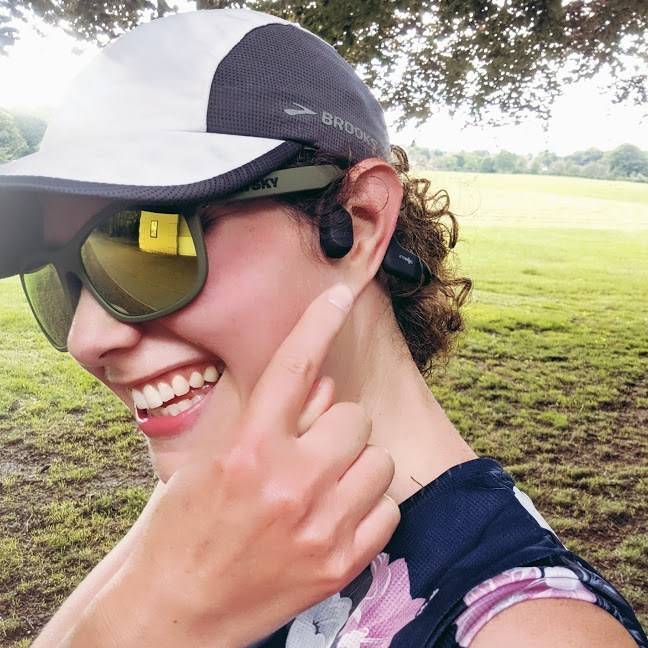 Aeropex
The new Aeropex headphones are smaller, sleeker, and have 50% less sound leakage than previous models: Trekz Air from Aftershokz. This is great because I don't want everyone around me to hear my cheesy running music. But more importantly, it allows for privacy when wearing the headphones during phone calls or while watching social media stories in a quiet waiting room.
The Bluetooth sync was easy with an improvement in Bluetooth power consumption, and I can also really appreciate the new charging port design. It's a magnetic port which is much easier. They came with a nice storage case to keep the headphones and charging cable tidy, safe and easy to travel with.
The battery life has also been improved from 6 hours of life on the Air to 8 hours on the Aeropex. I'm not going on any 8 hours runs but it is nice to make it through a week of training and long runs without worrying about the battery dying!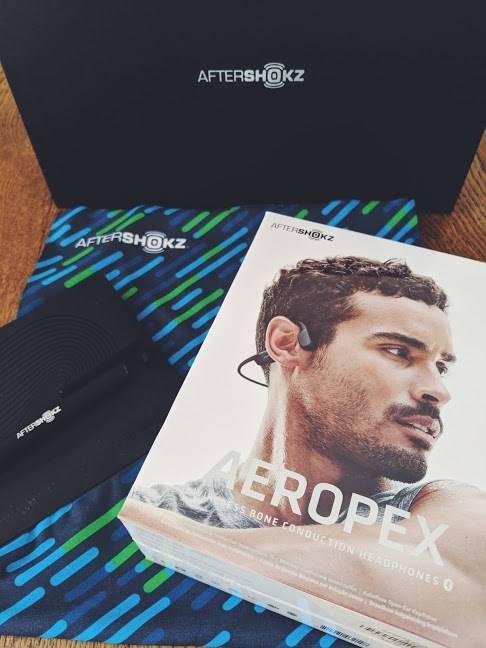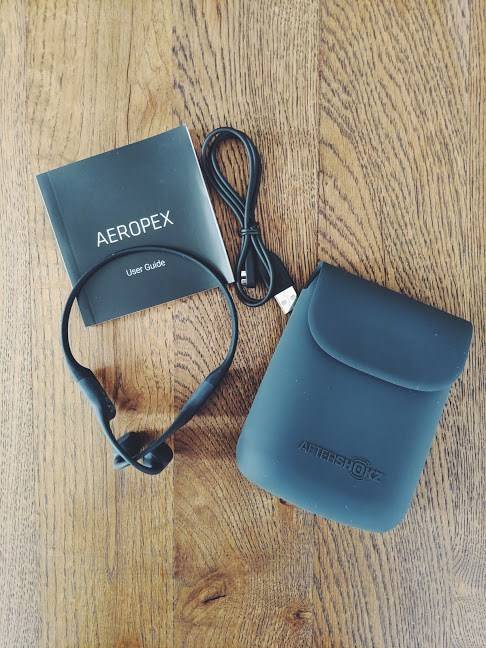 Comfort
I hate wearing earphones or ear buds. They hurt my ears after a while and I've never found a pair that fit well. I love Aftershokz bone conduction technology because I can listen to music without putting anything inside my ear.
I instantly found the Aeropex super comfortable around my ears and I like the new design of the speaker. It's more rectangular-shaped rather than square. This is more ergonomic to the face and allows for better bone conduction, base, and fewer vibrations.
The Aeropex is 30% smaller and 13% lighter than the Trekz Air model that I have previously used, and this a noticeable improvement. The only tweak I would make is to have an adjustable back so that the fit could be customized. The shape of the headphones leaves a bit of space between them and my head in the back. This doesn't bother me all except when I am lying down doing some floor work or yoga but the option to tighten them would be nice for that instance.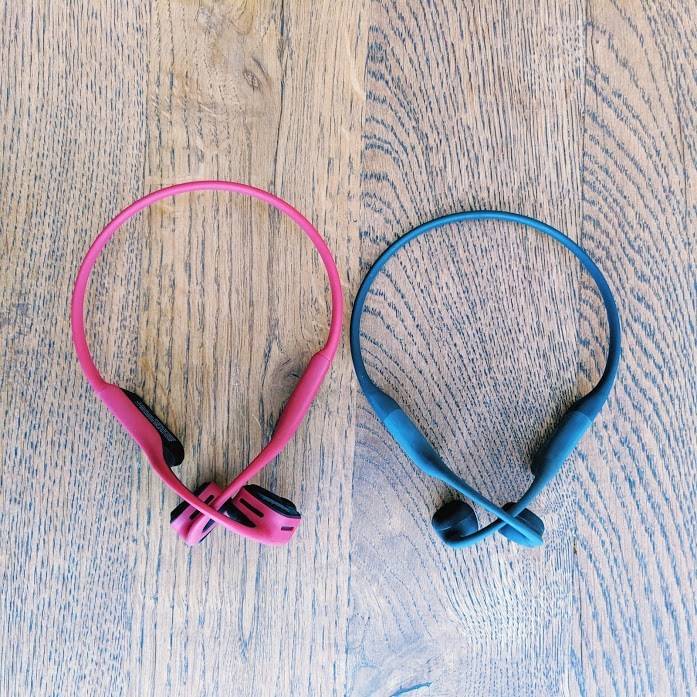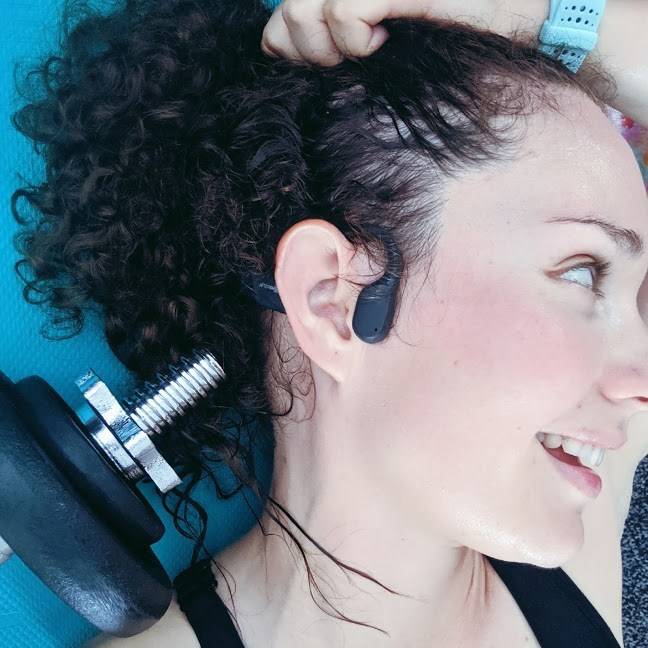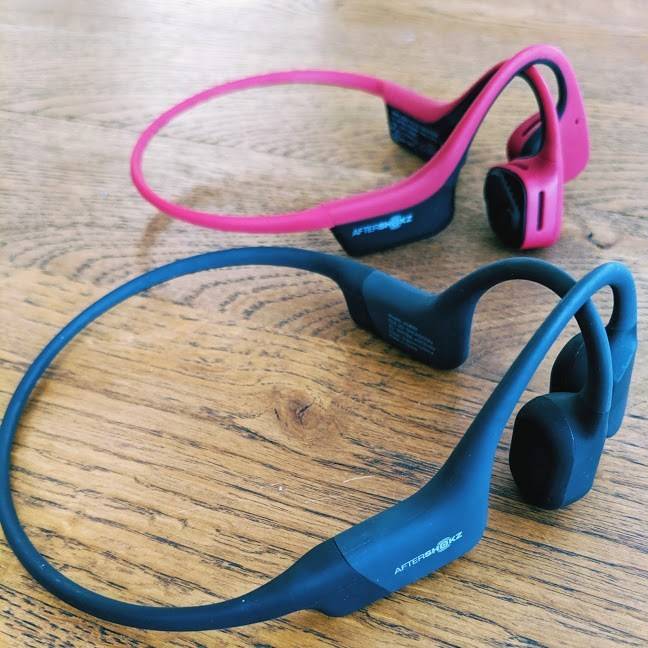 Sound Quality
I found the sound quality of the new AfterShokz Aeropex has been improved from my previous Air model as well, but I could still hear my surroundings perfectly. All the control buttons are in the same place so it's easy to put these on and navigate your music/calls if you have previously owned a pair of Aftershokz. If you haven't, it's very easy to learn how to navigate volume, power, switching songs and answering calls all from the buttons on the headphones.
It's important to note that the sound through open ear bone conduction is not as clear as in-ear earphones because it's different technology (electrical signal vs. vibration) but the Aeropex sound quality, even at maximum volume, is the best I've tried for bone conduction headphones and the added safety of having your ears open is priceless.
Waterproofing
The Aeropex headphones are waterproof for up to 1 meter of water for 30 min. Or for a run in the British rain! They have a waterproof IP67 rating. I haven't actually immersed them in water, but I've tested them out in the heat and the rain, and they proved able to withstand both sweat and heavy downpour.
We haven't had the best summer so far in England, so the waterproofing on the Aeropex has been quite beneficial!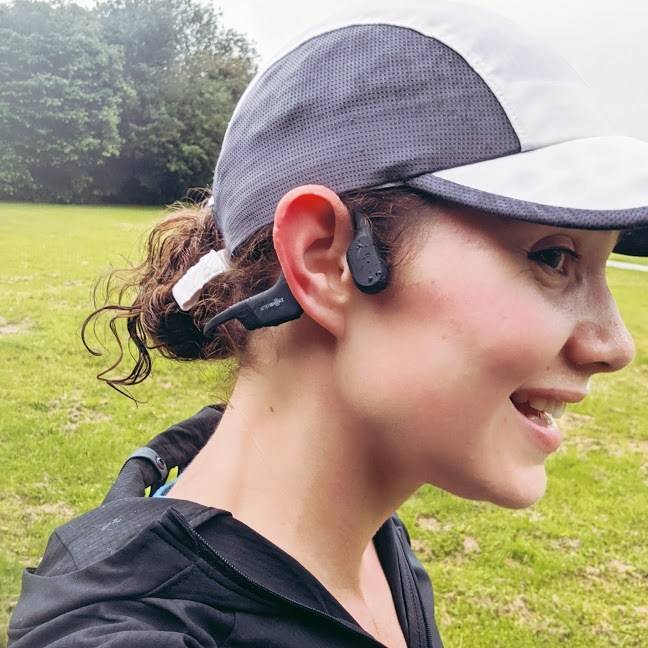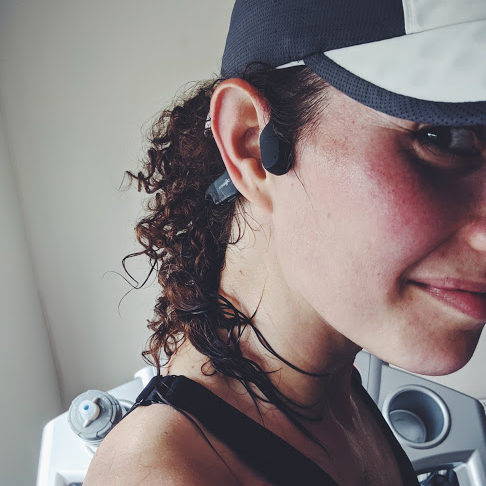 Overall
I absolutely love the Aeropex headphones! They are the next generation of bone conduction headphones and a lighter, smaller, yet more powerful and longer-lasting upgrade from the Air.
Part number
AS800
Wireless range
33 ft(10m)
Speaker type
Bone conduction transducer
Battery
Li-Polymer battery
Frequency response
20Hz~20KHz 
Continuous play 
Up to 8 hours 
Sensitivity
105 ± 3dB 
Standby time 
Up to 10 days 
Microphone
-38dB ± 3dB
Charge time
2 hours
Bluetooth® version
Bluetooth®v5.0
Weight
26 g
Compatible profiles
A2DP,AVRCP,HSP,HFP
Warranty
2 years
Charge Voltage
5V±5%
Sweat resistance
IP67
Speaker impedance
8.5ohm±20%
Battery capacity
145 mAh
Frequency band
2402MHz~2480MHz
Maximum RF output power
4dBm