Open-ear running headphones are designed to allow you to enjoy your sports to the max whilst enjoying your own personal soundtrack and remaining open to the world around you. Discover all the benefits and what to look for when choosing your next pair of headphones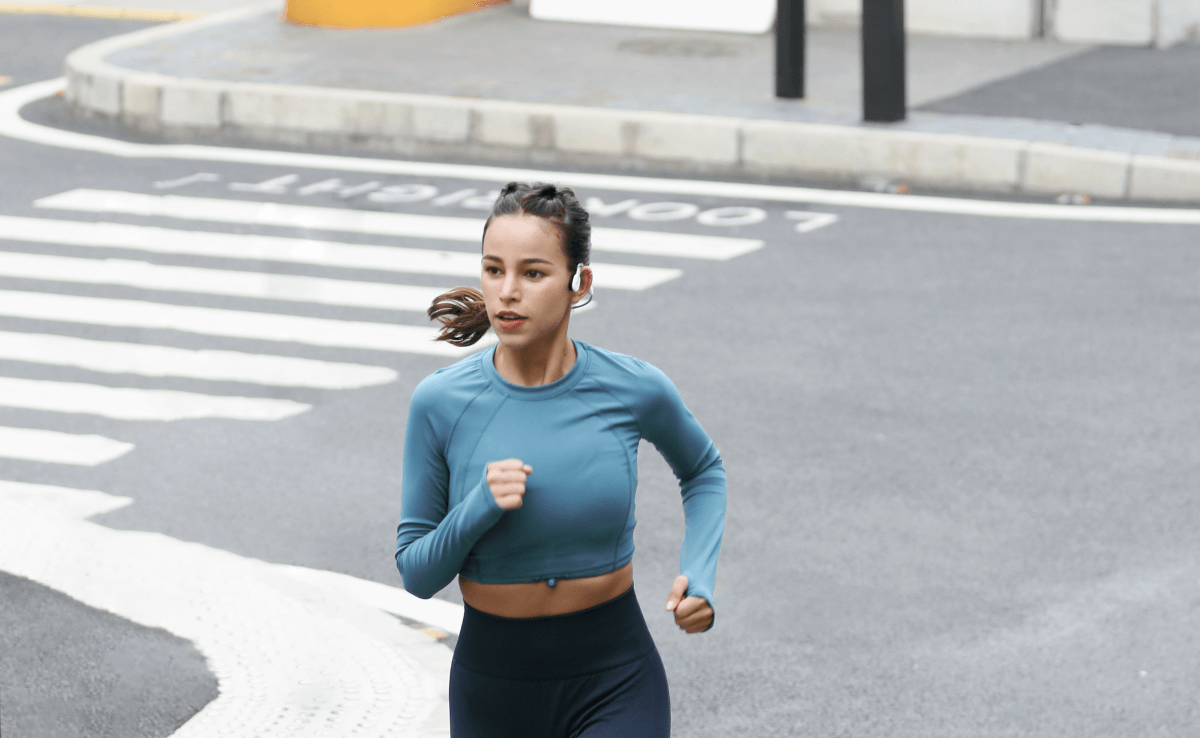 Factors You May Ignore When Choosing a Pair of Sports headphones?
Many people care about waterproof rate and battery life when choosing a pair of headphones for running. But, there are other factors that may also important to notice. For example, traffic safety, comfortable wearing, and secure fit.
We've discovered that 17 collisions each day in UK were caused by IPOD Oblivion and pedestrian inattention, which made traffic safety an important topic for sports enthusiast.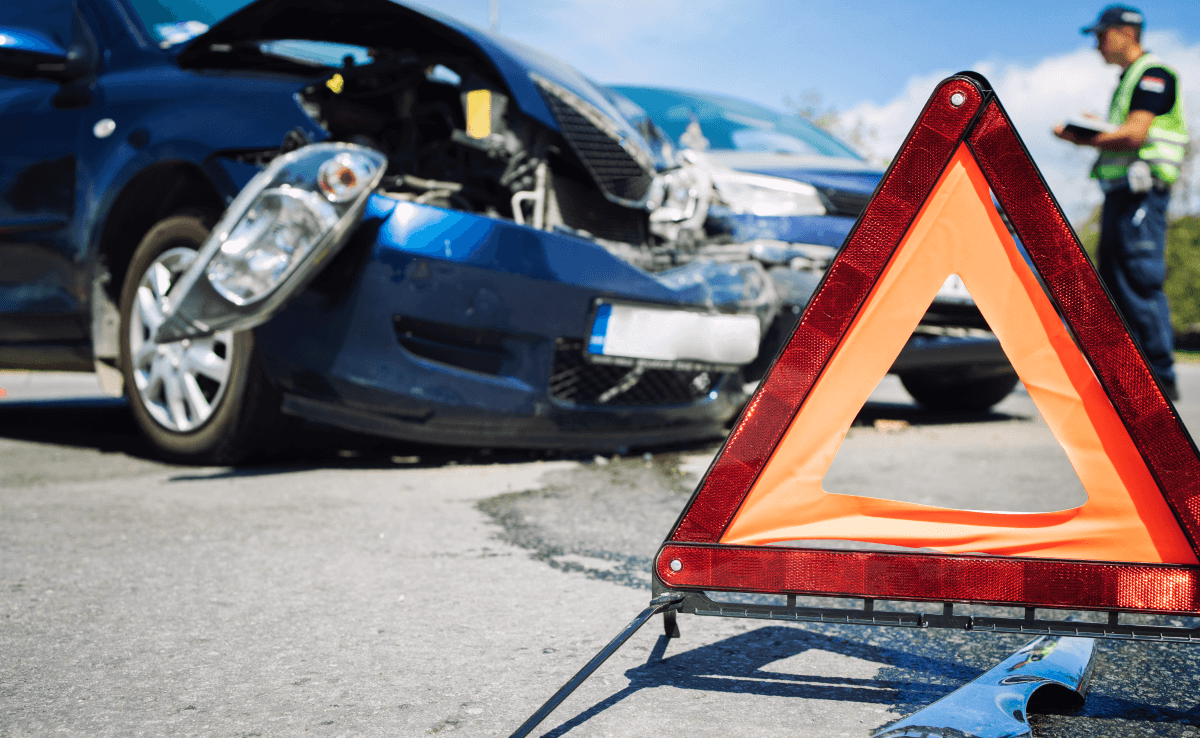 We've seen that many people are complaining about headphones that cause ear pain and keep falling out for long time sports use.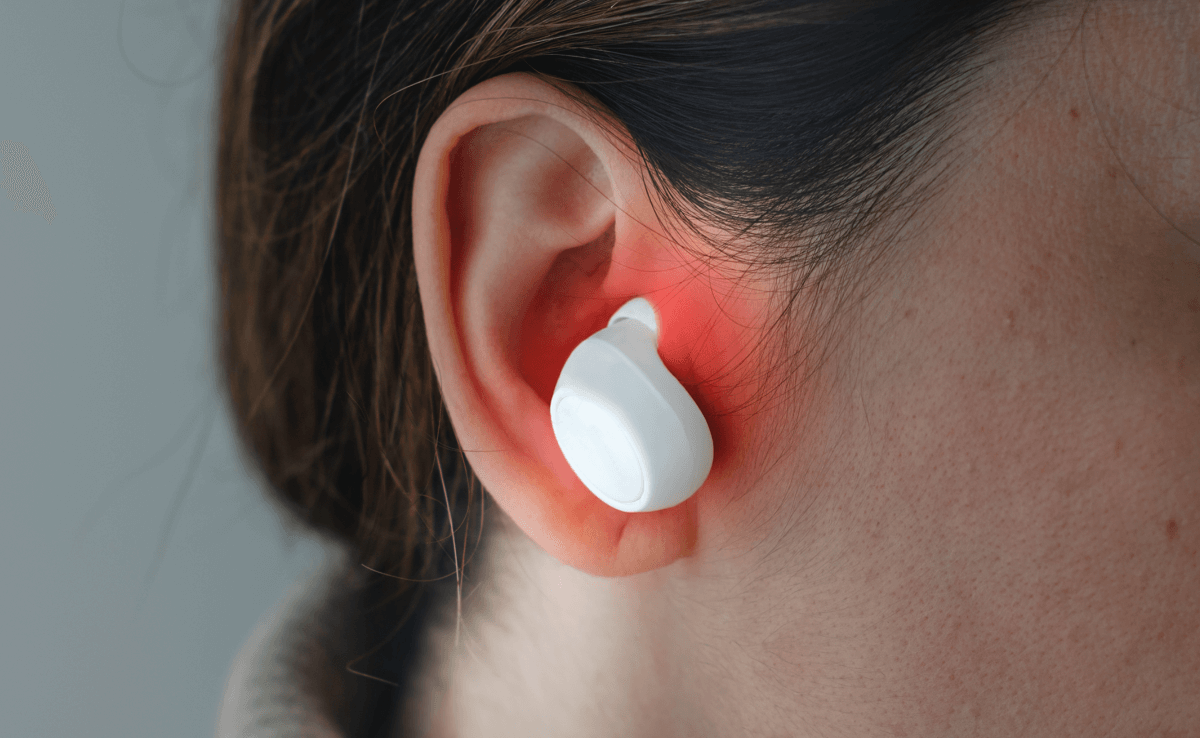 We've also seen that frequent and constant use of earphones increases the bacterial growth in the ear.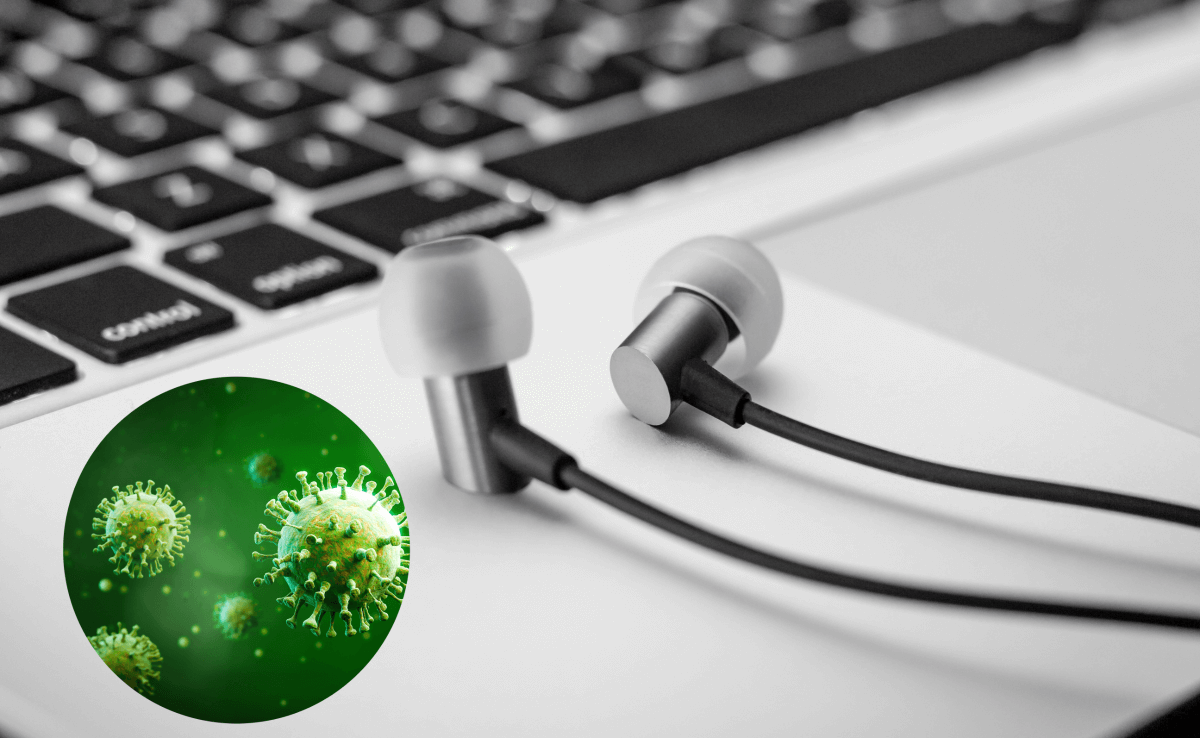 Also above made we re-think the key factors of sports headphones.
Why open-ear sports headphones are more comfortable
Designed for sport, AfterShokz headphones are incredibly lightweight and have a secure fit so they stay in place however much you run, jump or skip! To wear them place the ear hook over your ear so the transducer rests on your cheekbone just in front of your ears.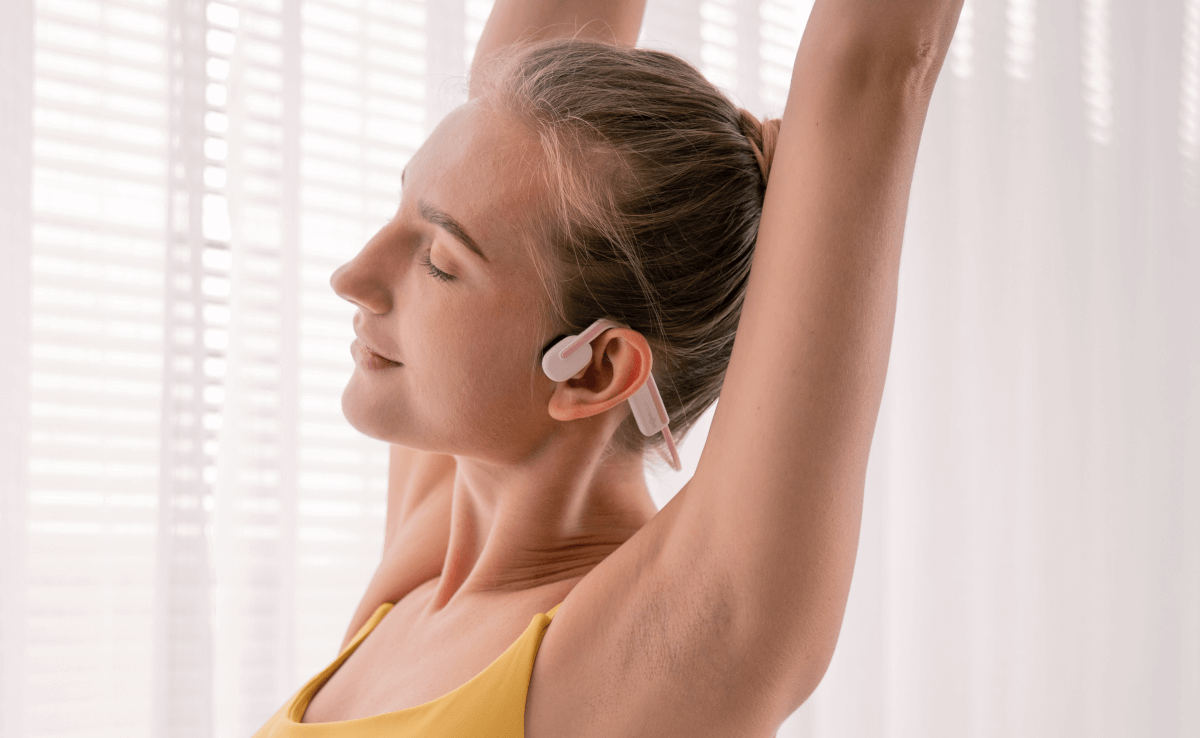 With nothing on or in your ears open-ear sports headphones are much more hygienic. Bacteria is not trapped inside the damp, warm sweaty environment of your ear canal where it can build-up and cause ear pain or infection.
When exercising many people find that even with wireless sports headphones wearing headphones feels cumbersome or bulky, getting in the way of their movement, or that the wireless earbuds fall out or need readjusting while they exercise. With AfterShokz open-ear sports headphones the lightweight frame design and secure fit means you can almost forget you are wearing them.
Open-ear running headphones are safer
Open-ear headphones allow you to enjoy your own music whilst not cutting out the world around you. Noise cancelling headphones can be relaxing when you just want to tune into your own sounds but when exercising outdoors it helps to maintain situational awareness.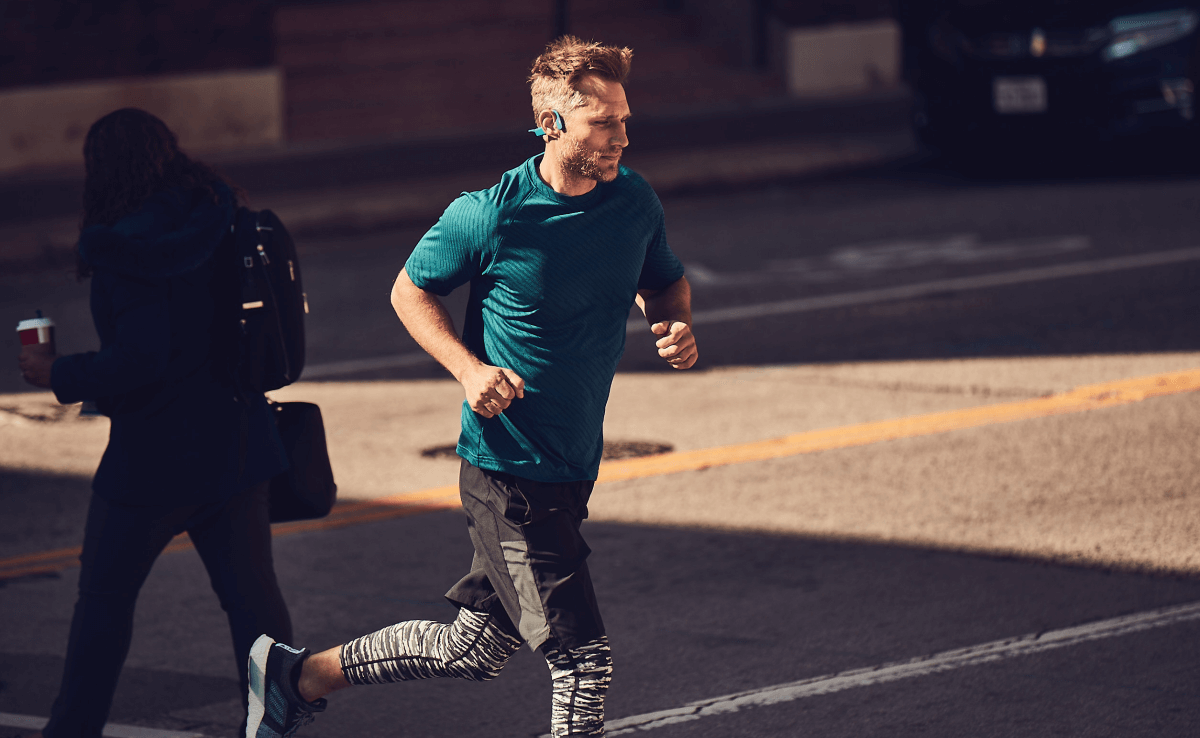 Imagine you are running in a park and another runner comes up close behind you or wants to overtake? It can really alarm you if they suddenly appear beside you because you didn't hear them approaching. If you are on a bike the sound of an engine revving can tell you a lot about the speed of traffic and which direction they are coming in.
Zoning out of your surroundings can make you vulnerable. Your hearing is a very important sense so to cut it out robs you of your natural early warning system. Open-ear sports headphones make listening to music while you exercise safer.
Water resistant sports headphones
Good quality wireless Bluetooth sports headphones need to be waterproof to handle the build-up of sweat from exercise. When buying new sports headphones check their IP rating for waterproofness so you know they will handle running in the rain and your most intense exercise sessions.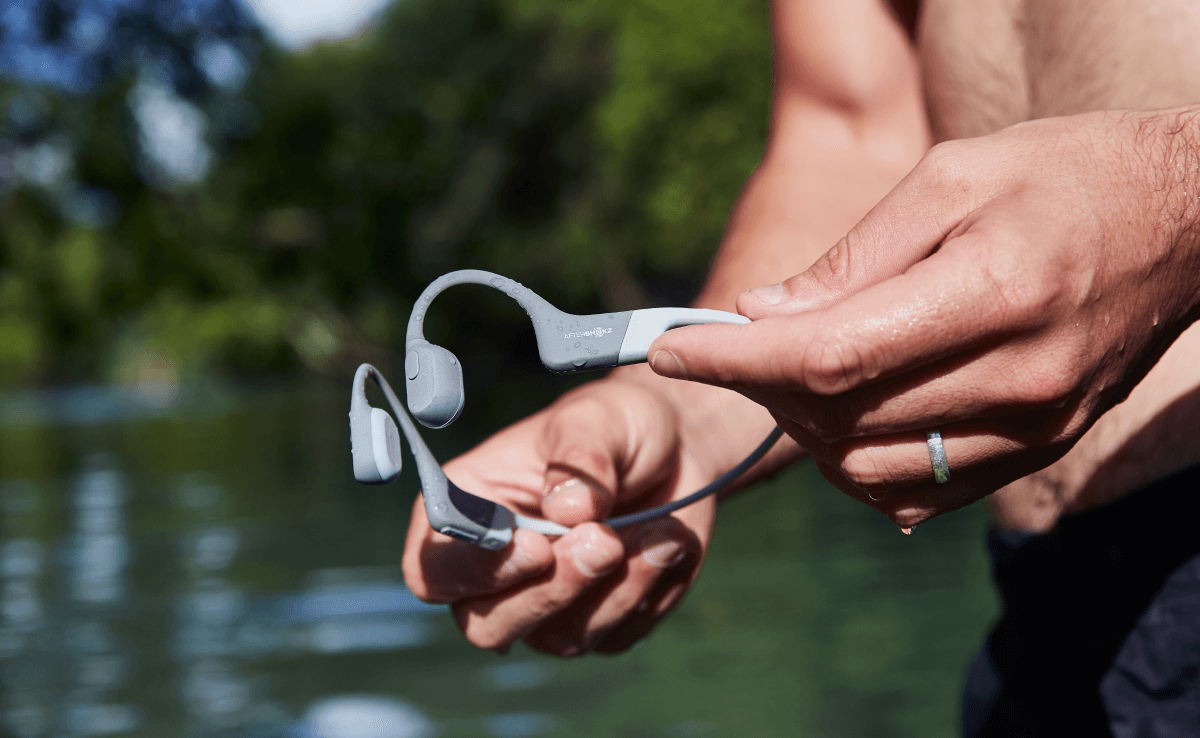 Choosing Running Headphones
When choosing running headphones you need to make sure they offer a comfortable secure fit so they don't bounce or move as you run. There is nothing more annoying than stopping to adjust an ear bud. For runners with long hair you may find the band sits more comfortably under your ponytail but it can take a bit of experimentation to get it right. Once you find the sweet spot on how best to position you won't know it's there!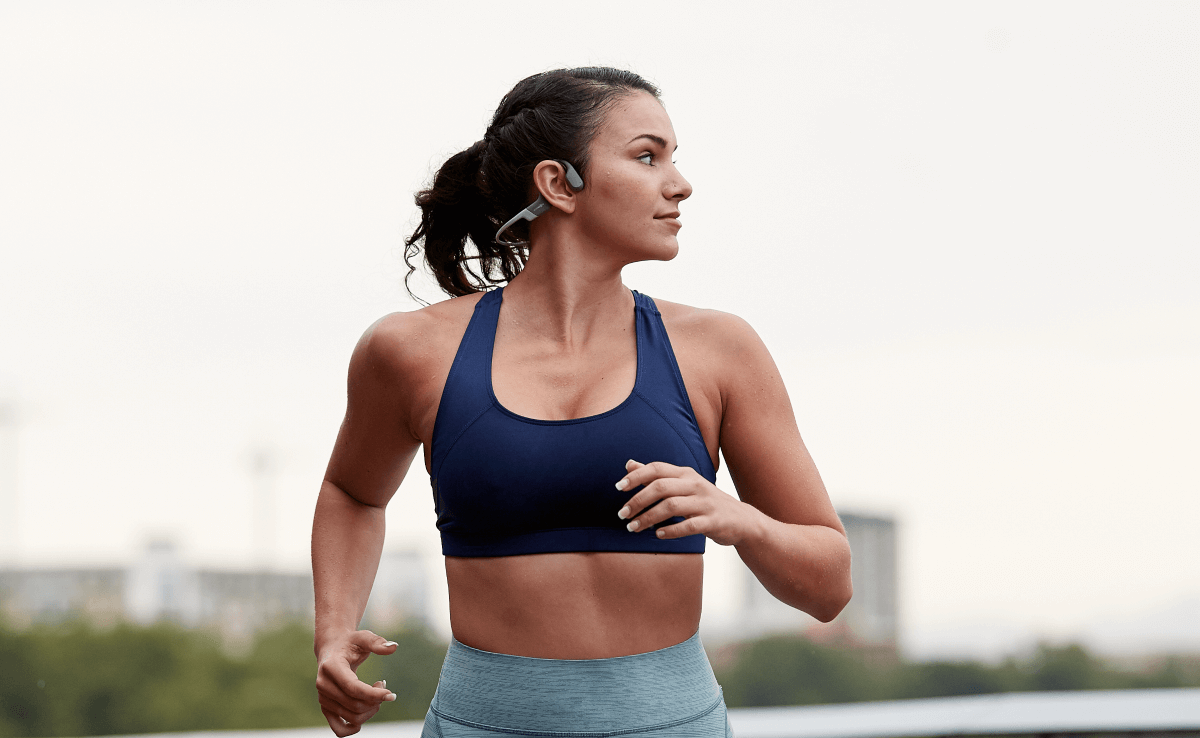 Training for a marathon? With the long battery life on AfterShokz sports headphones you can run, and run, and run without running out of music.
Cycling Headphones
Finding a comfortable secure fit for headphones is even more important when you are also wearing a helmet and sports glasses. With AfterShokz headphones the ear hooks allow the transducers to sit on your cheek bones allowing plenty of room for your other accessories and the headband sits low enough at the back of your head to not interfere with your helmet. Find out from endurance cyclist Chris Hall how he puts his headphones on when cycling.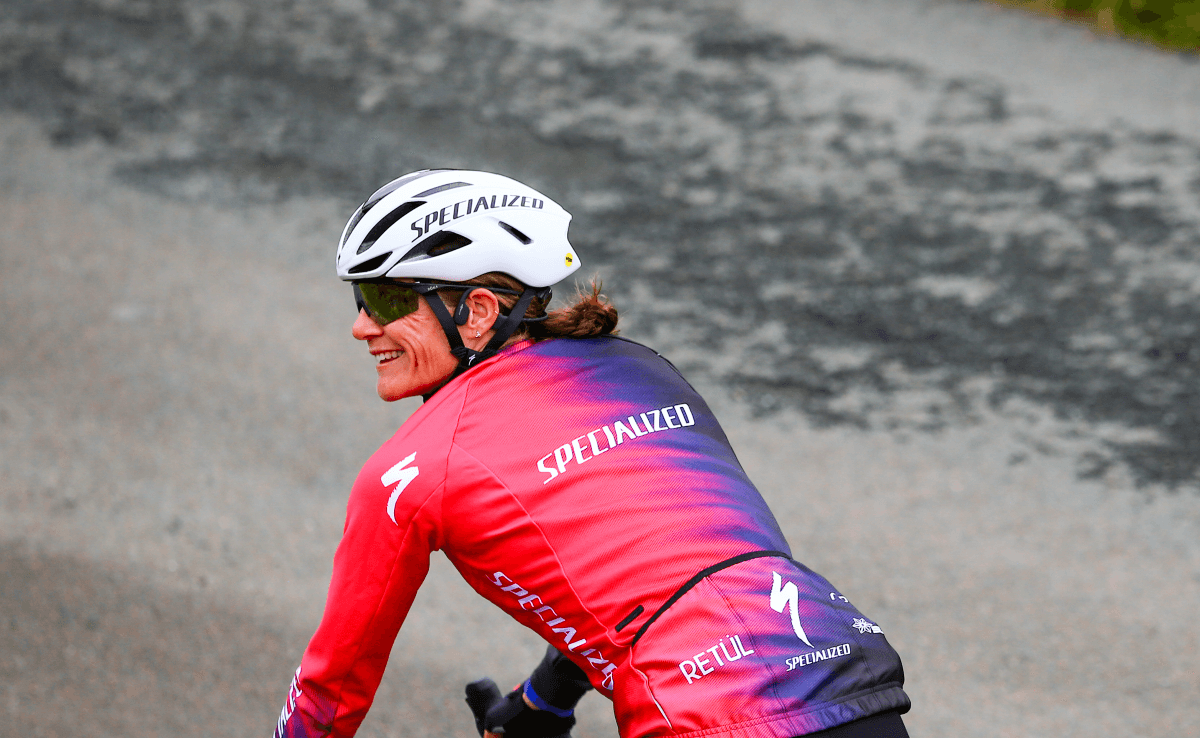 Choose the best sports headphones for you
Comfort, safety and stability - three reasons Aftershokz headphones are best for sport. To find out which sports headphones will be best for your activity read our article here  or head straight to the store and discover how buying the best sports headphones will make your training feel even better.