Aeropex adventure headphones are the perfect companion to your summer plans. Be ready to make a splash this summer with IP67 waterproof headphones. It's finally summer and we're ready to celebrate!
After the last year of lockdown being able to spend time with friends outside is something to really appreciate. Whether you have some summer running mileage planned, want to get out on your bike, make a splash on a paddle board or simply chill in the fresh air, Aeropex adventure headphones are designed to keep you cool and connected through every outdoor activity.
We're celebrating the upcoming summer season with a few ways your Aeropex can help you stay active. With all the benefits of bone conduction technology, bluetooth connection and extra long battery life you can enjoy your summer without having to pause your playlist or miss a conference call while you work from home.
AfterShokz Aeropex headphones offer open-ear listening, so you can enjoy your music whilst still hearing the waves crashing on the shore, the birds in the trees or the conversation of your training partner. At AfterShokz we are big fans of getting outside with our friends so we're pleased to share with you the many ways that Aeropex headphones are the best companion to take on your next summer adventure.
AfterShokz adventure headphones can take the heat
We love running in hot weather and Aeropex are a great choice for those sweaty training sessions. Their open-ear design means that there is nothing plugging or covering your ears, which is much more hygienic and comfortable, and their lightweight frame puts no pressure or weight on your head. Your Aeropex headphones are fortified with a flexible, fully wraparound titanium frame that is able to withstand temperatures of up to 131º F. This means that they're strong enough to accompany you  on a sweltering outdoor run.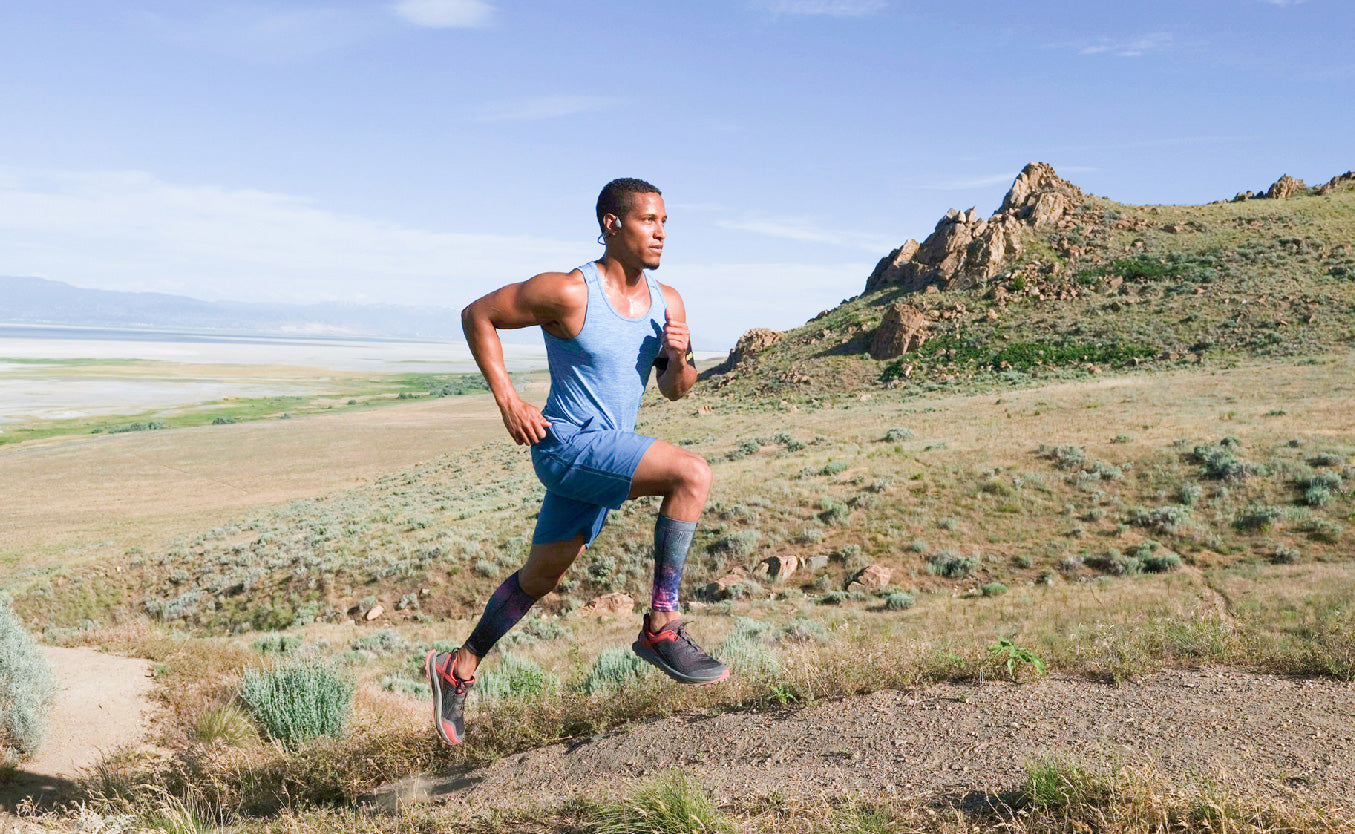 They Go With The Flow
Summer isn't just a three-month opportunity to soak up some much-needed vitamin D. It's also the perfect chance to find interesting ways to stay cool, hydrated, and re - freshed while the temperatures rise. Whether you're spending every day poolside or you have a lake trip at a National State Park planned, packing your Aeropex ensures you're prepared for any adventure that comes your way.
IP67 waterproof headphones
In addition, AfterShokz Aeropex headphones are designed with an IP67 waterproof rating, so they make the perfect all-weather outdoor activity companion, no matter the season. The versatile waterproof protection is one of Aeropex's most important secret weapons. This durability allows Aeropex to keep working even after an accidental fall off your stand up paddleboard, or if you get caught in the rain on a run. IP67 rating is your assurance that Aeropex are ready for action, wherever your adventure takes you.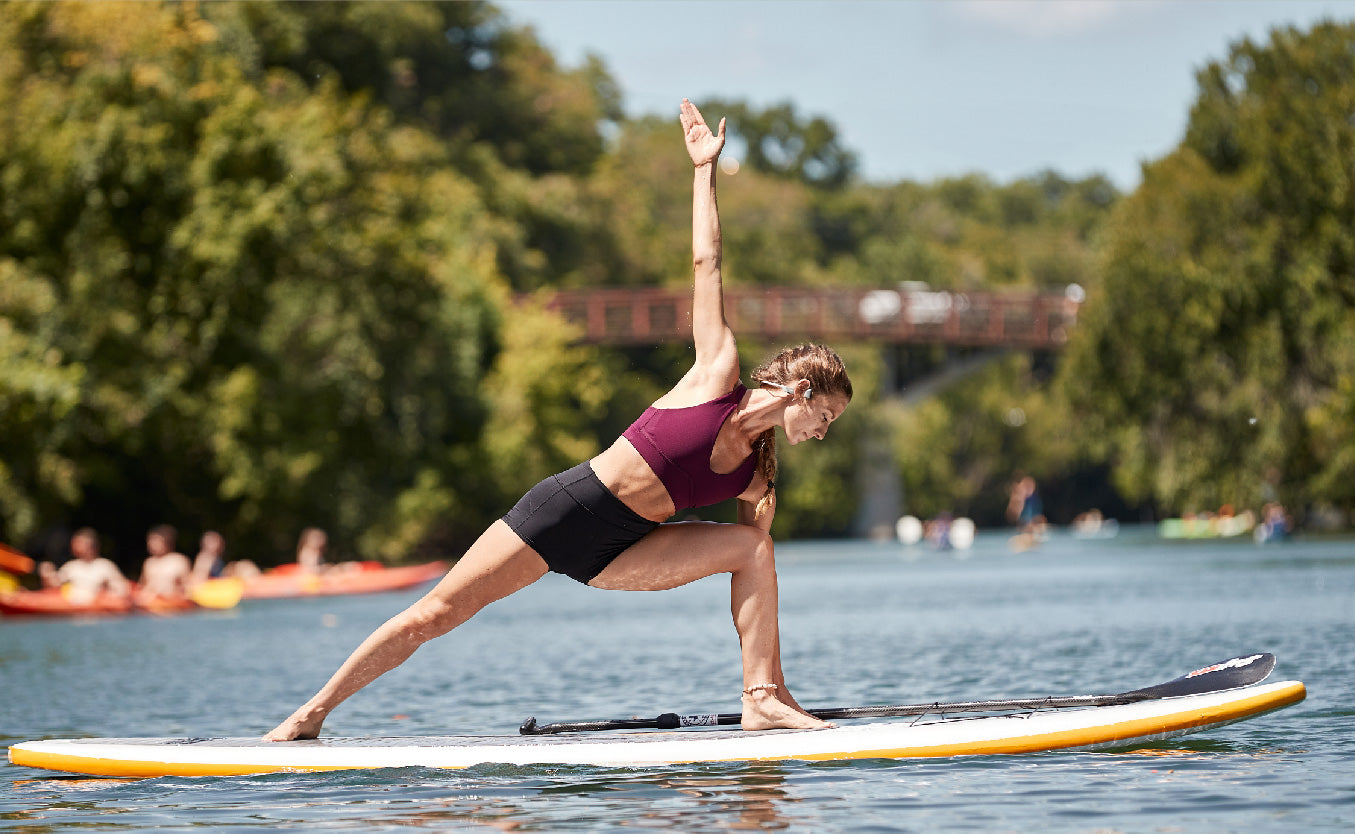 Aeropex Battery Life
There's a reason why they call them the "dog days of summer." While the sun's out longer than any other time of the year, it's likely you'll be spending all day doing things. This means you'll need a pair of high-performance sports headphones that are designed to go the distance every day.
That's where Aeropex's battery life comes in! Your wireless Bluetooth headphones are equipped with 8 continuous hours of battery life for music, calls audiobooks and podcasts all day long.  so you never have to disconnect from the summer fun happening around you.
What kind of summer adventures are you planning with your AfterShokz headphones? Share with us on Facebook, Instagram, or Twitter!
HOW DOES BONE CONDUCTION WORK?
Find out more about the AfterShokz range of bone conduction headphones, including how do they work and how they benefit you.
AEROPEX vs. XTRAINERZ
We know the one question on everyone's mind is, "Should I buy a pair of AfterShokz Aeropex or Xtrainerz?"If you need a pair of swimming headphones, #Xtrainerz is your first…
FEAR IS A CHOICE, COURAGE IS A DECISION
"Fear is a choice, but it isn't one you have to choose. I had to keep making decisions to keep moving forward. I am moving. I am living."Read Jemima's remarkable story on how she went from being an elite classical balle- rina to a competitive triathlete.