Listening to uplifting music and running, while remaining fully aware of the surroundings around you, may seem a dream but thanks to AfterShokz's bone conduction technology and open-ear headphones it's very much a reality.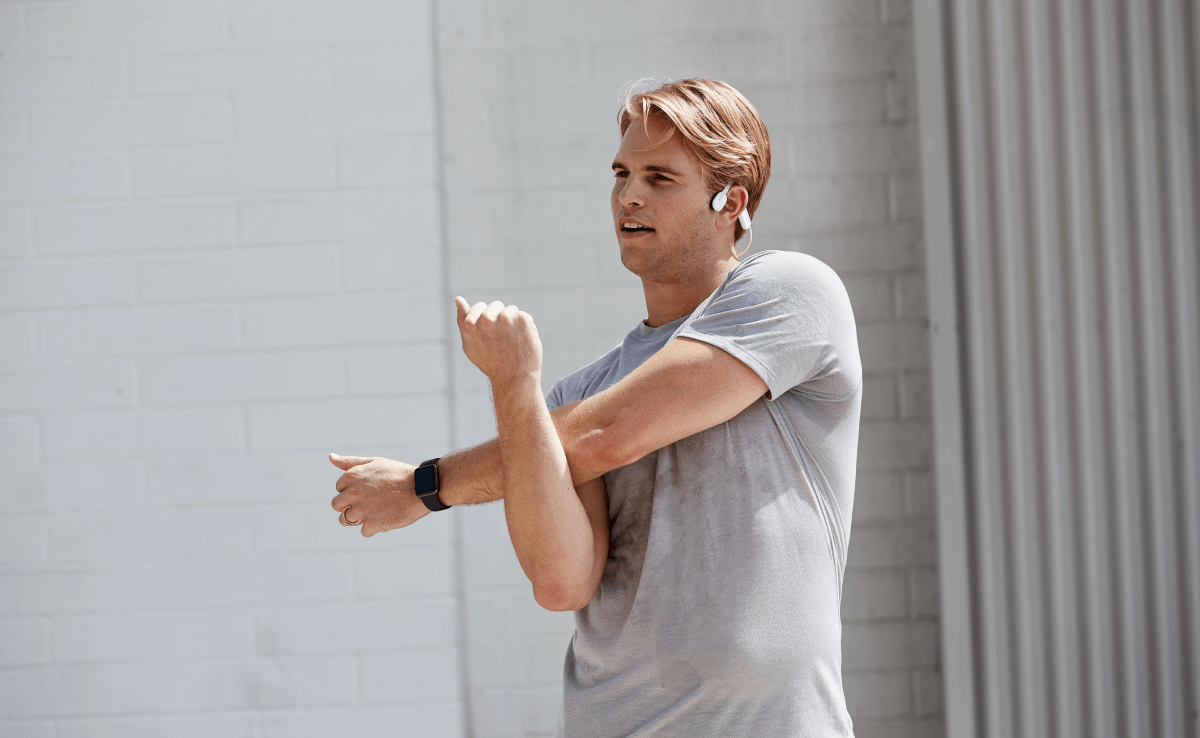 Running Safety
The inspirational and performance enhancing power of music or a podcast has long been part of our running lives, and while we've all become more aware of the uplifting power of the natural world, sadly there is an ever-present urban danger that means we need to be able to react to sound quickly.
Understandably, runners – indeed the sport as a whole – has regarded wearing headphones as, at best risky, and at worst dangerous, but the bone conduction technology used by AfterShokz really does give you the best of both worlds – providing an easy to use, safer alternative which allows you to hear anything that is going on around you! Of course, be aware of the Highway Code regulations such as facing oncoming traffic if you have to run on the road, but even with these safety tips it pays to be aware of what is coming up behind you and elements in the environment.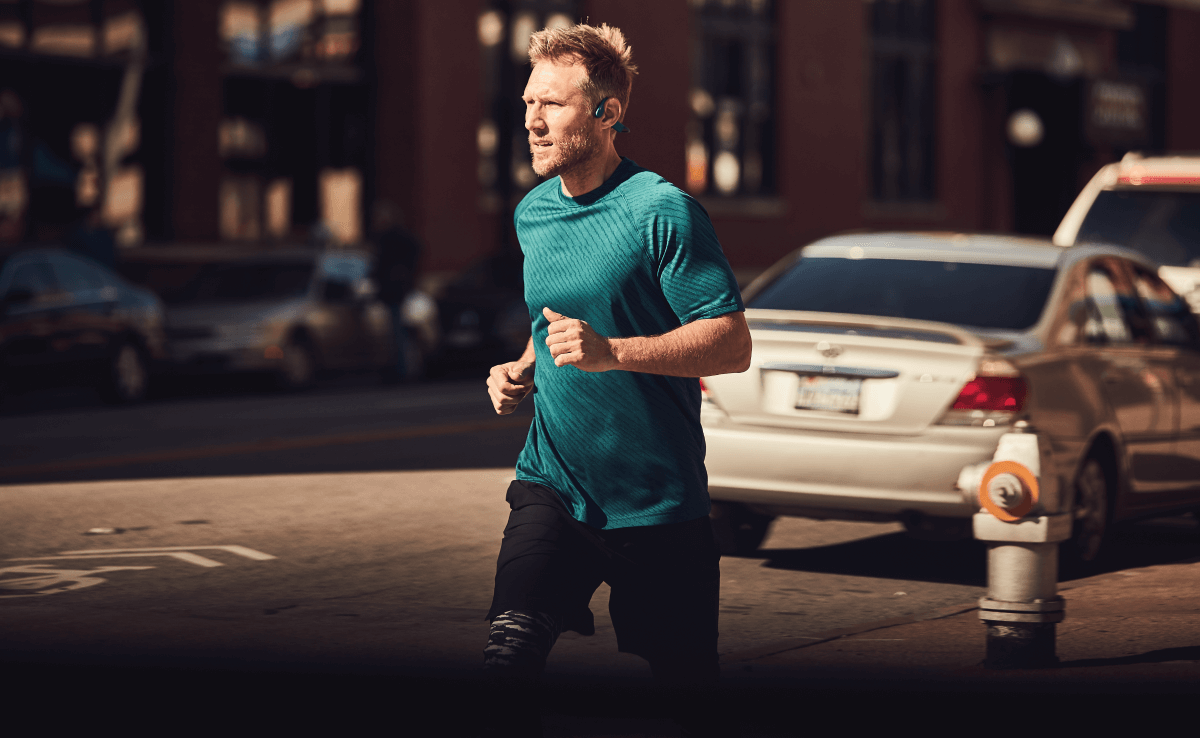 Wearing AfterShokz open-ear headphones allows you to be more aware of your surroundings – be it urban risk or natural inspiration. Improving performance by listening to music doesn't mean you have to cut yourself off from the world around you.
Perhaps Thomas Grober, a trail runner with a love of everything off-road sums it up best when he says: "Gimme some funk and grunge! But there are some runs where I want to listen to Mother Nature." Listening to music with the right beats per minute can even help you run better, especially on fast tempo runs.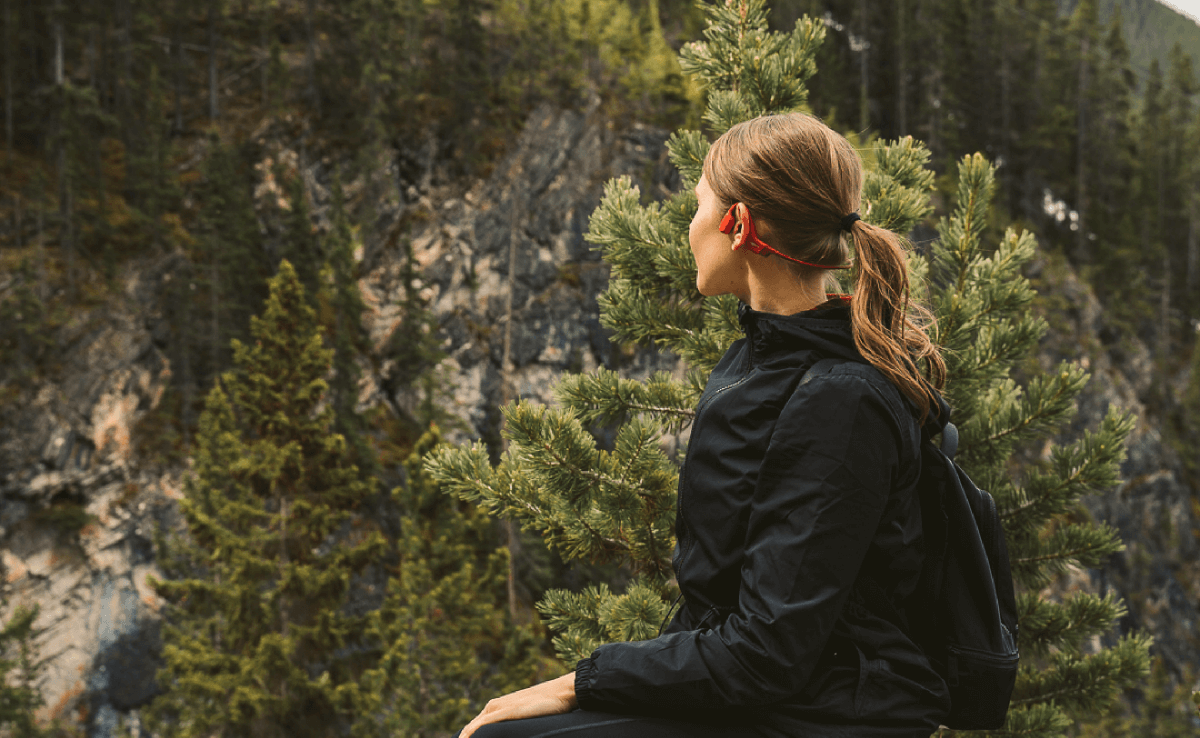 Open-ear headphones for situational awareness
It's easy to understand how refreshing a long run around your local park can be, listening to the birds or perhaps the wind in the leaves. Indeed, a recent Mind study confirms that spending time in green space or bringing nature into your everyday life can benefit both your mental and physical wellbeing. It can: improve your mood, reduce feelings of stress or anger, help you take time out and feel more relaxed and improve your physical health.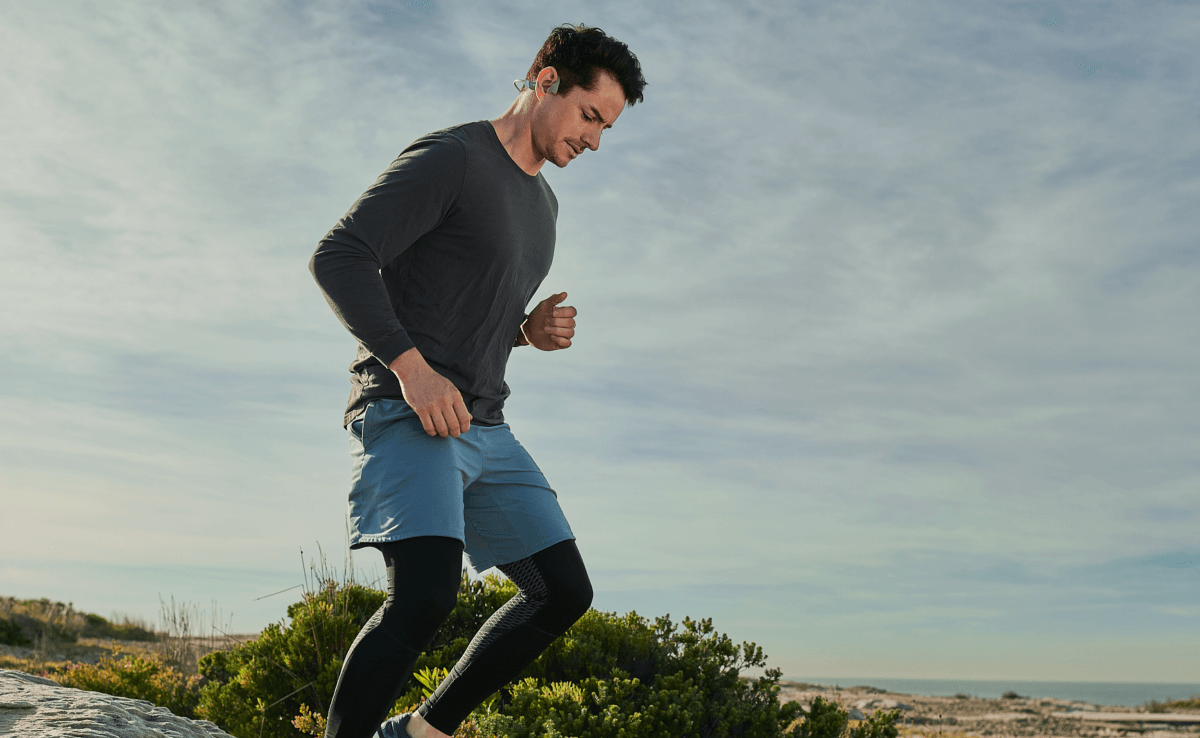 At the same time while we're out running, we've also turned to podcasts about health and fitness, with users streaming more podcasts with the words 'cooking' or 'recipes' in the title or description, according to Spotify. When it comes to playlists, users are creating and following more workout playlists than they have been in the recent past, and streams of running, yoga, nature sounds, and meditation playlists are up.
Staying safe while running
Of course, as runners we've all also understood the danger traffic creates, and as a result of hybrid and electric cars that danger has never been more real. Petrol powered vehicles did at least create a noise to warn you of their presence, but electric cars are just about silent, but no less deadly.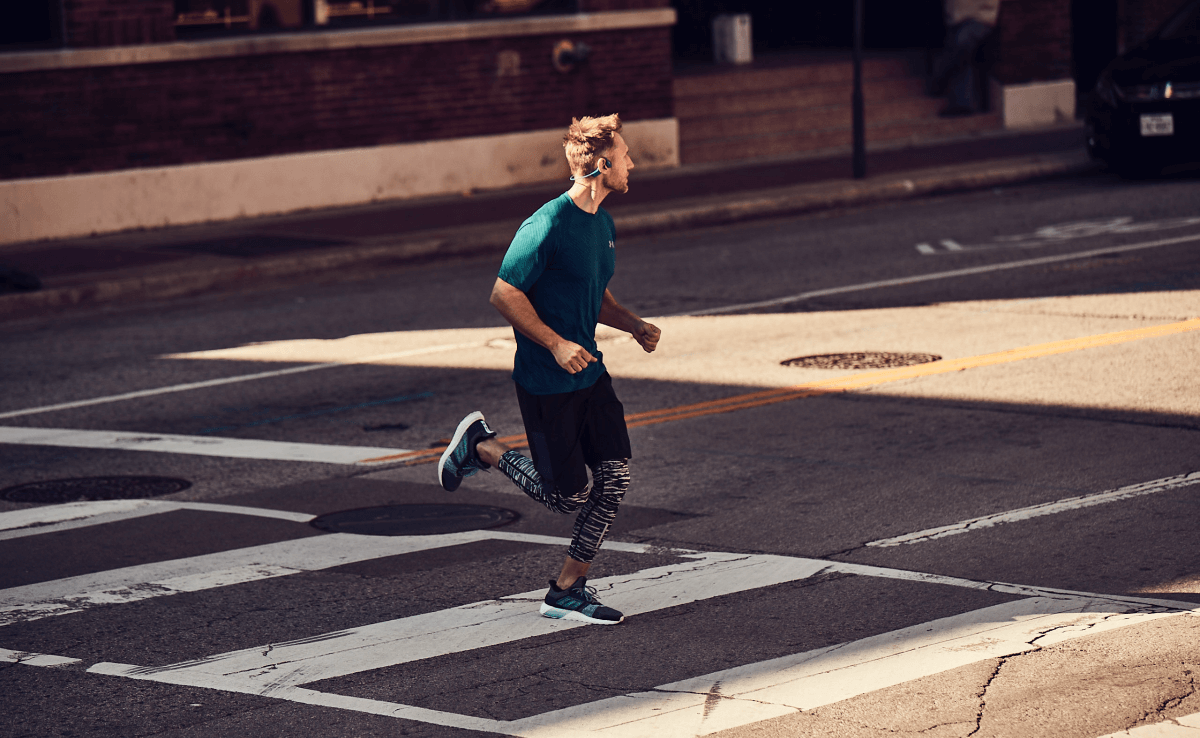 "The greatest risks associated with electric vehicles are when they are travelling at low speeds, such as in urban areas with lower limits, as the noise from tyres and the road surface, and aerodynamic noise, are minimal at those speeds," said Kevin Clinton, from the Royal Society for the Prevention of Accidents in a newspaper interview.
As a result, there are moves to make electric vehicles louder and of course, it pays to be alert on the road which is why using AfterShokz is such a good idea.
Just recently an online distance running forum debated that very subject with Sam Buckley writing "I have AfterShokz headphones - been great - can hear traffic etc."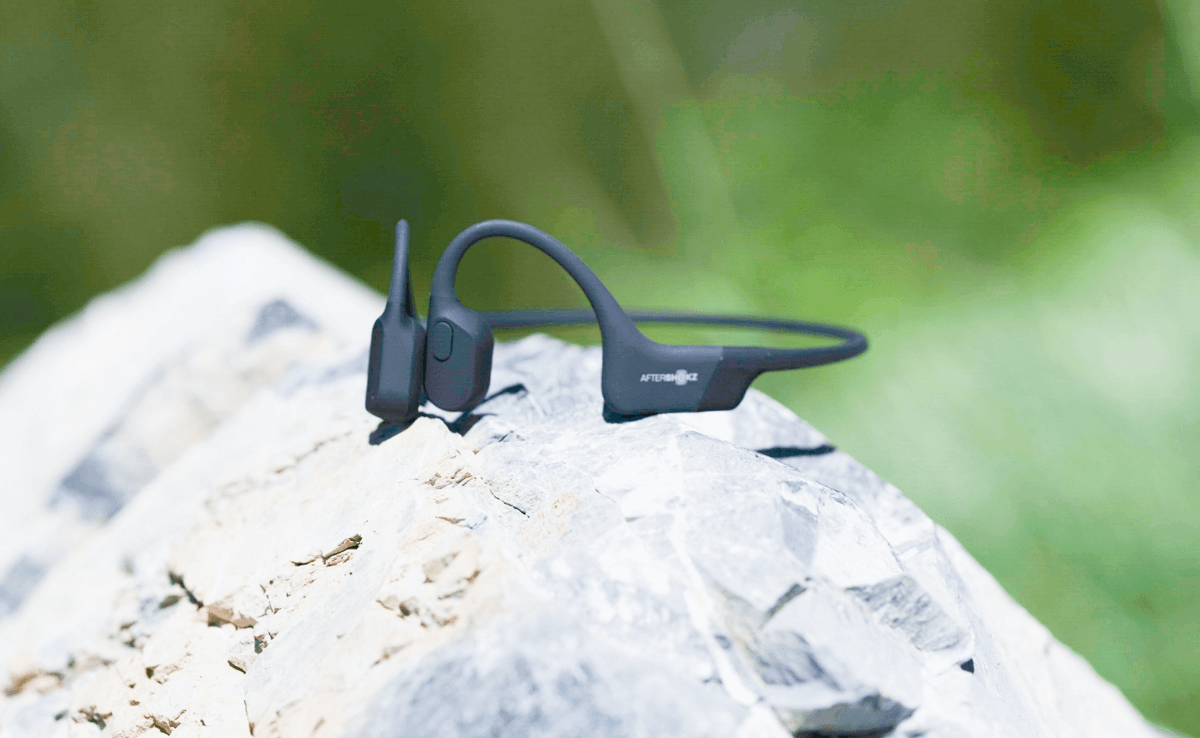 Safety in numbers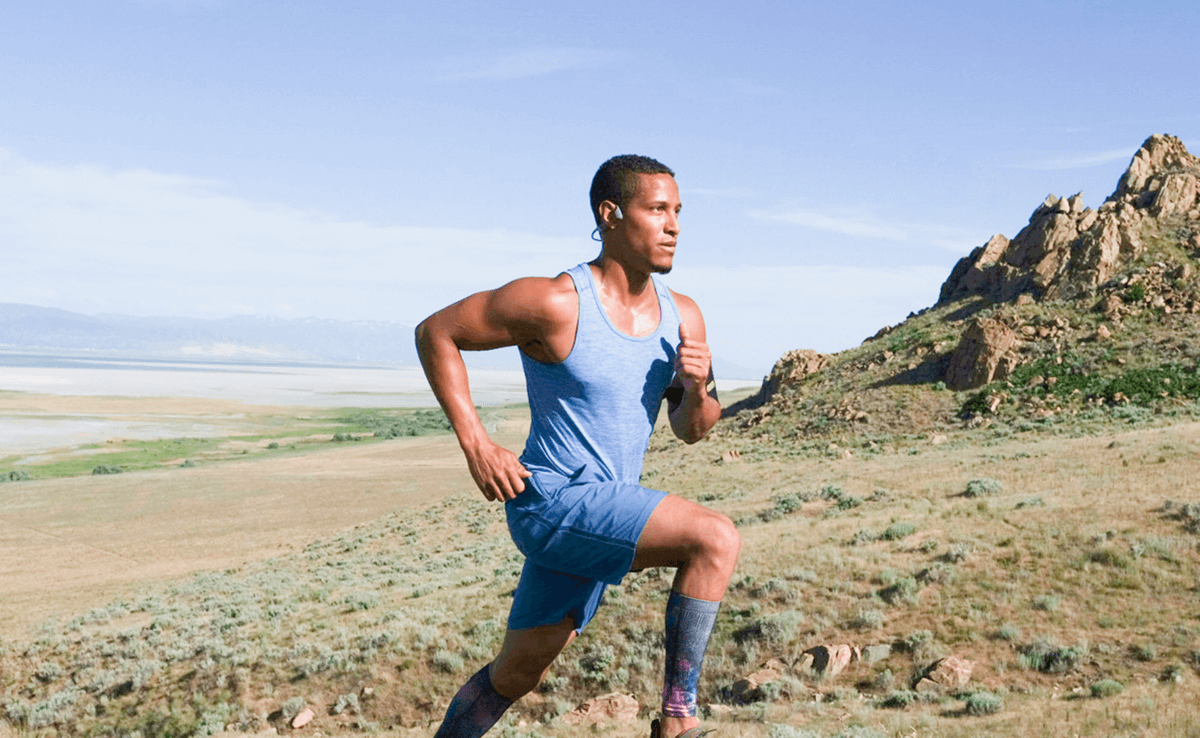 As what the England Athletics stated: "AfterShokz, promoters of safe running, the No.1 bone conducting headphones brand. Bone conducing headphones are the only sports headphones that are approved for use in all road races under the UK Athletics Rules of Competition."
The benefits speak for themselves. Running alone, even after listening to the best podcast on earth, can be tough from a motivational point of view, but catching up with others is so much more fun. Turn off your AfterShokz and chat. But when the pace gets tough, switch on and benefit from everything running with a partner involves – making you run faster, helping you improve and even shielding you from the elements!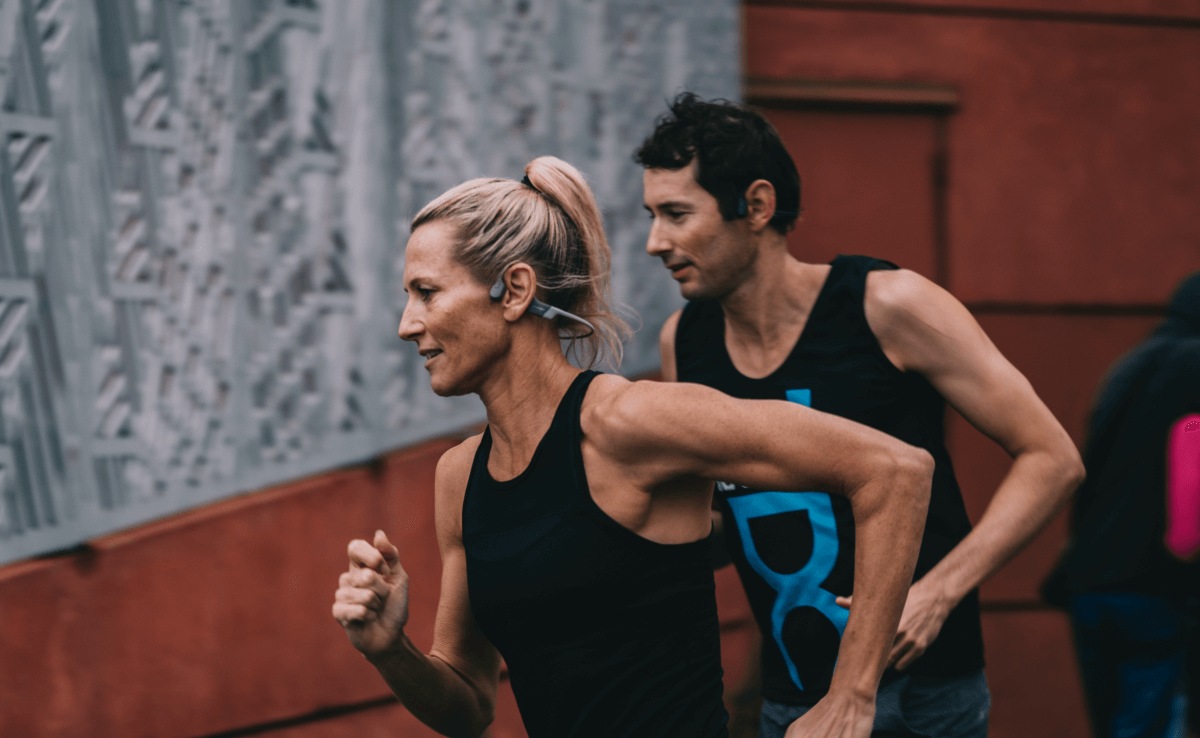 As Neil Middleton wrote in an online forum about running in general: "Two things that revolutionsed my running enjoyment are my AfterShokz bone conduction headphones and podcasts."
Enjoy music and running safely with open-ear headphones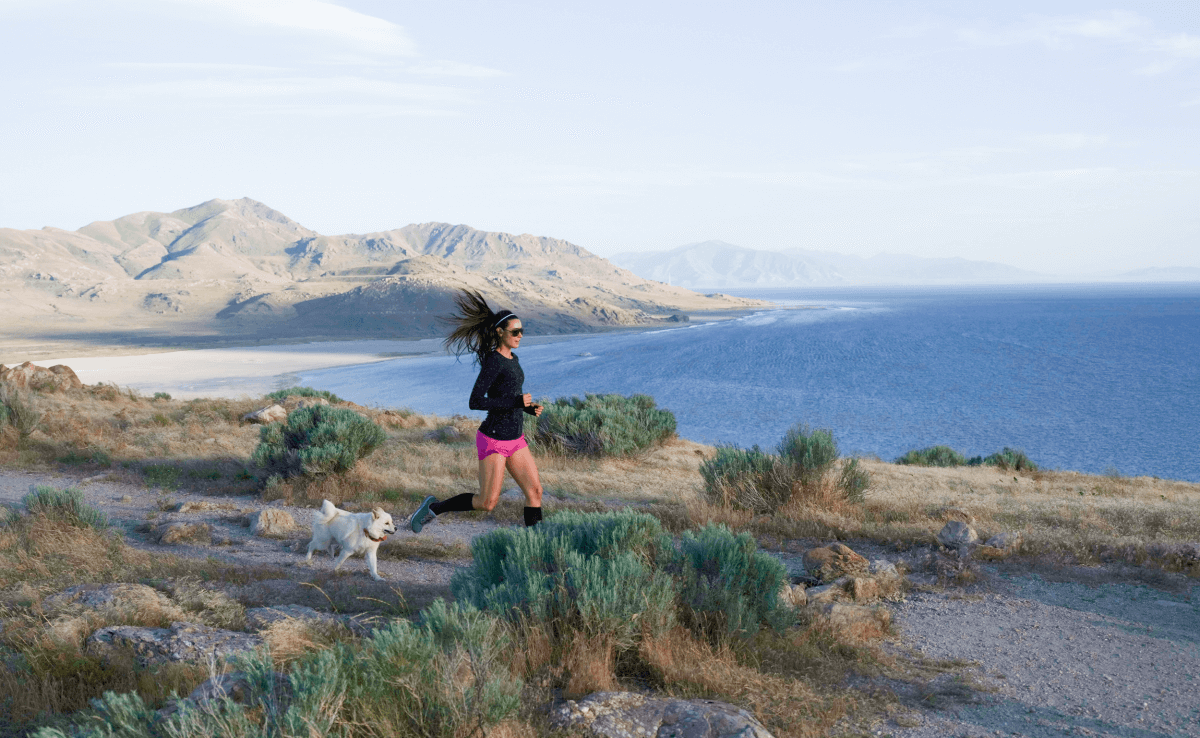 So give AfterShokz open-ear running headphones a go on your next training run and discover how music can improve your motivation whilst not compromising your safety. Comfort, safety and a secure fit - head to the AfterShokz store to find the best running headphones for you!