Overview
Features
Specs
Compare
Reviews
Support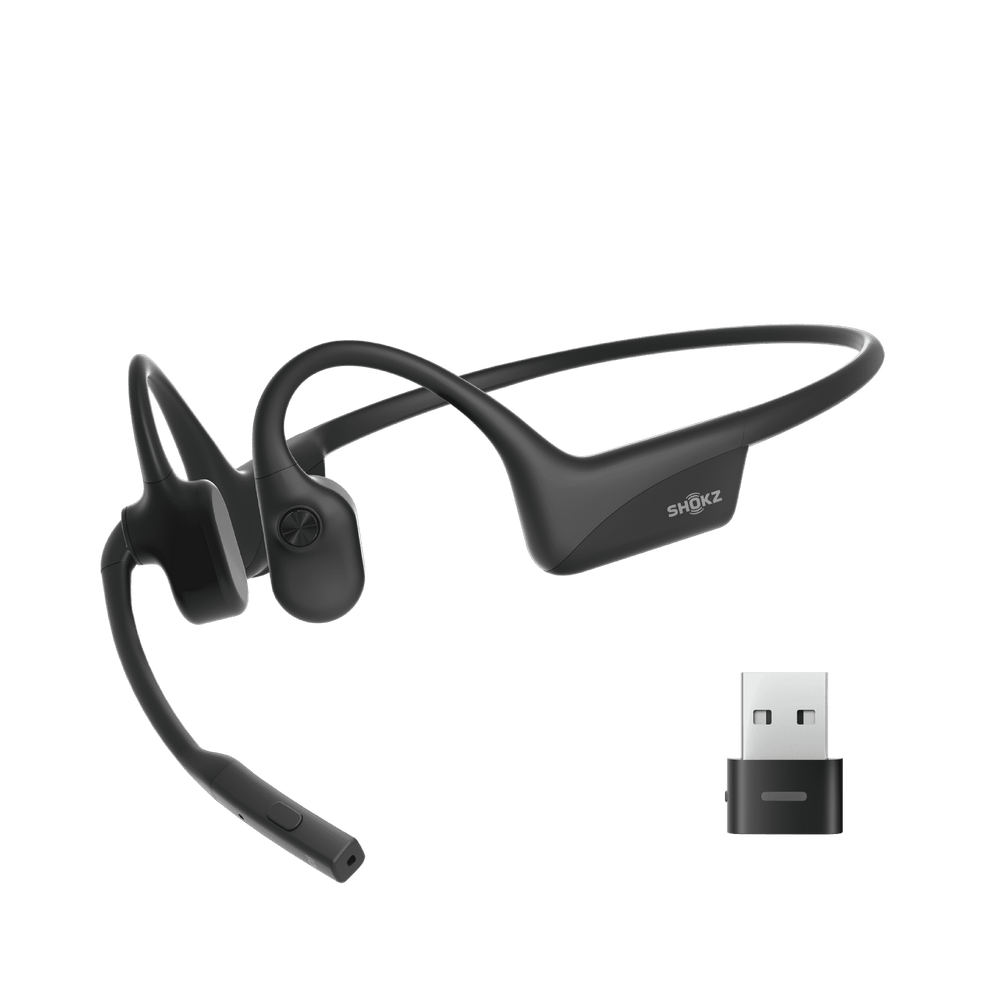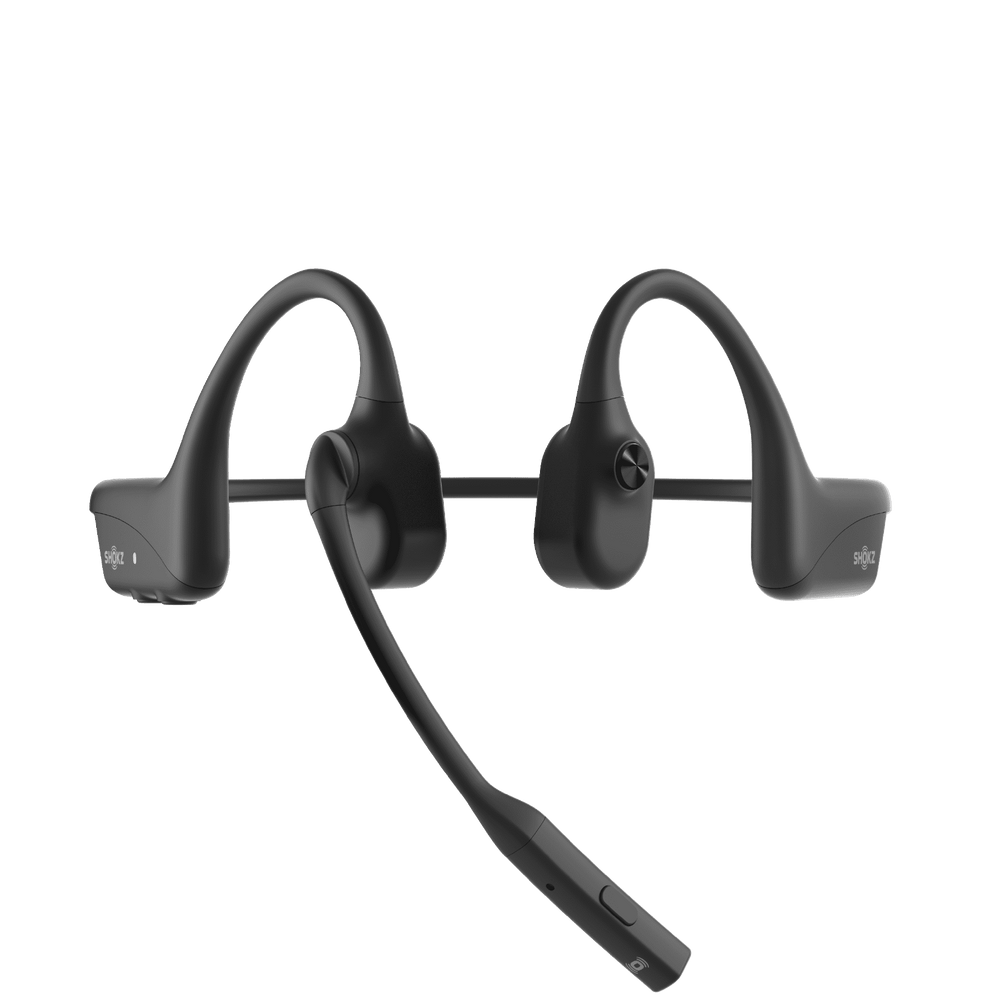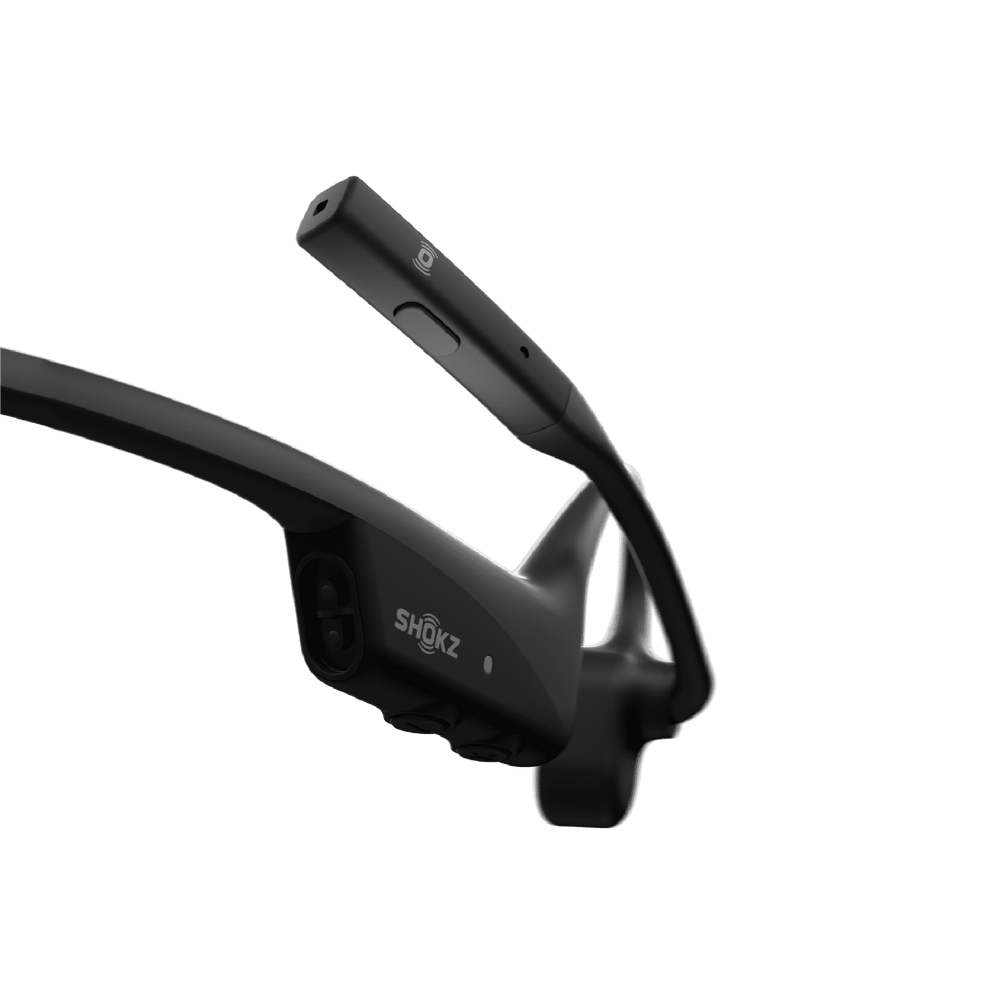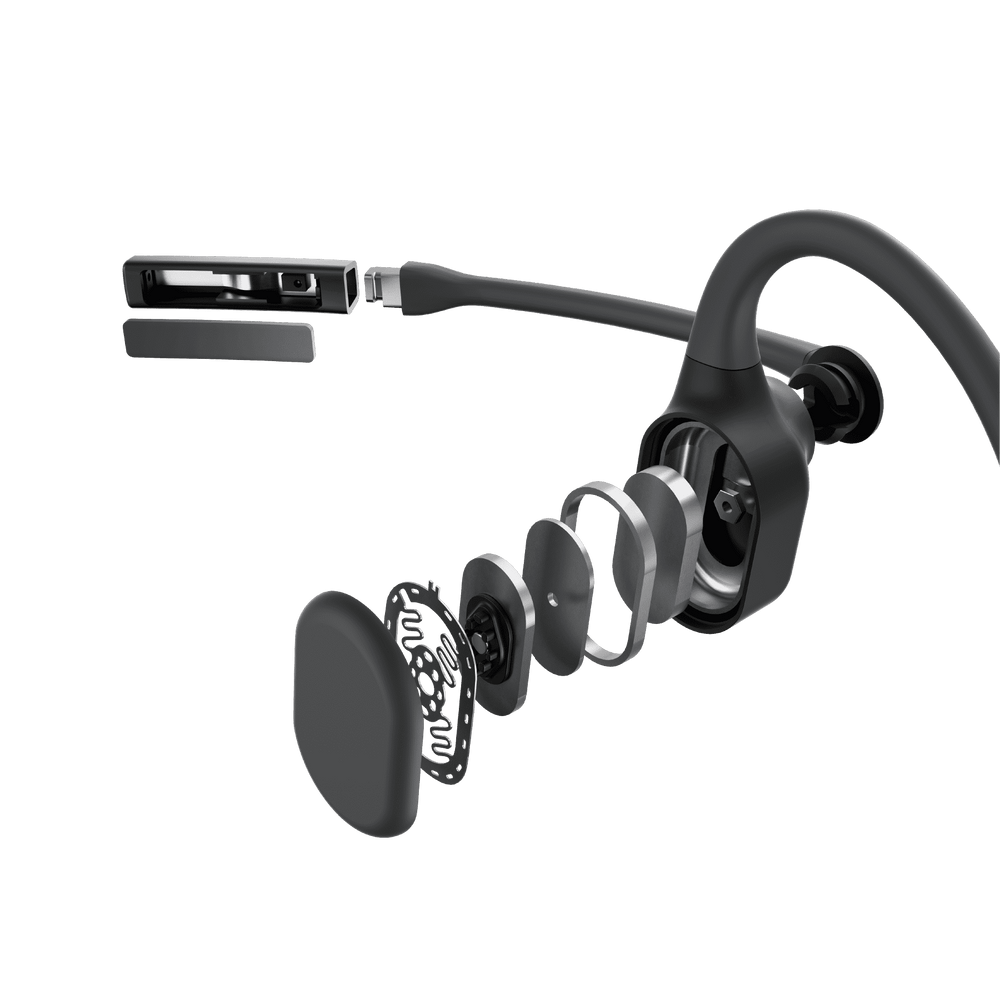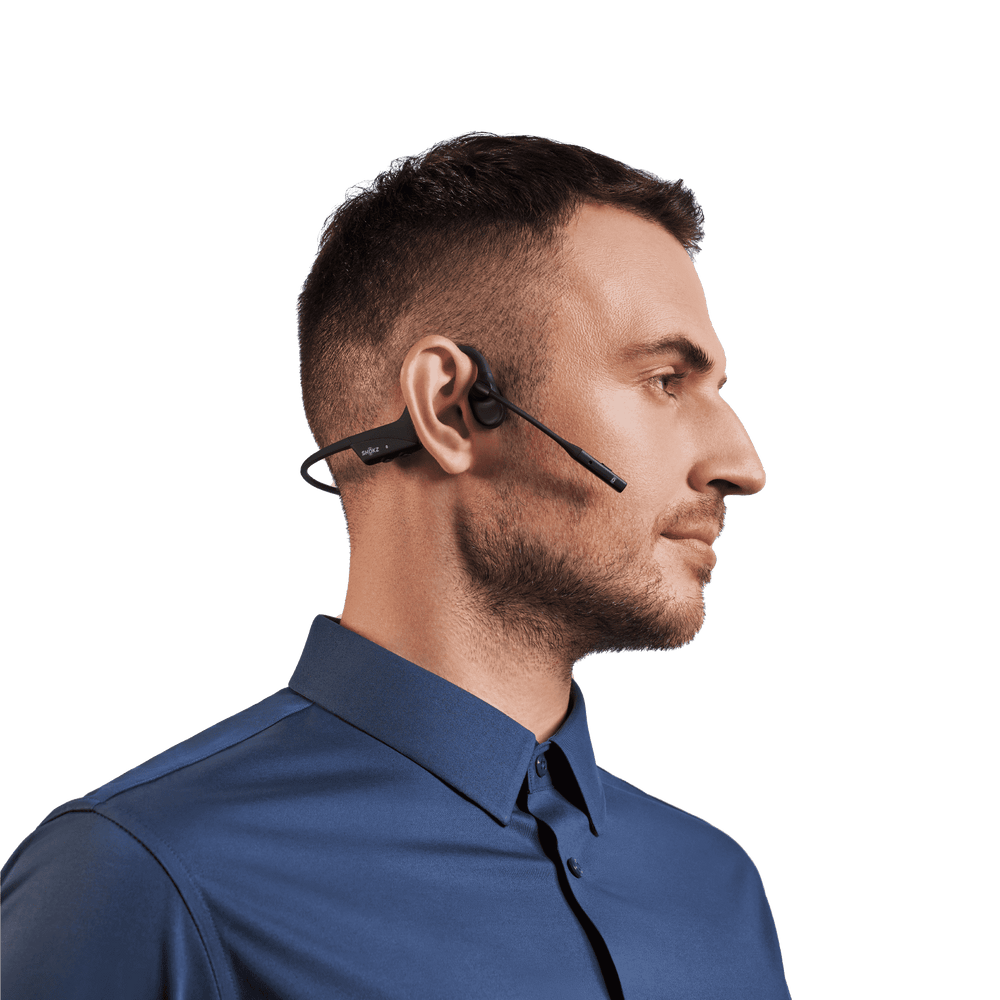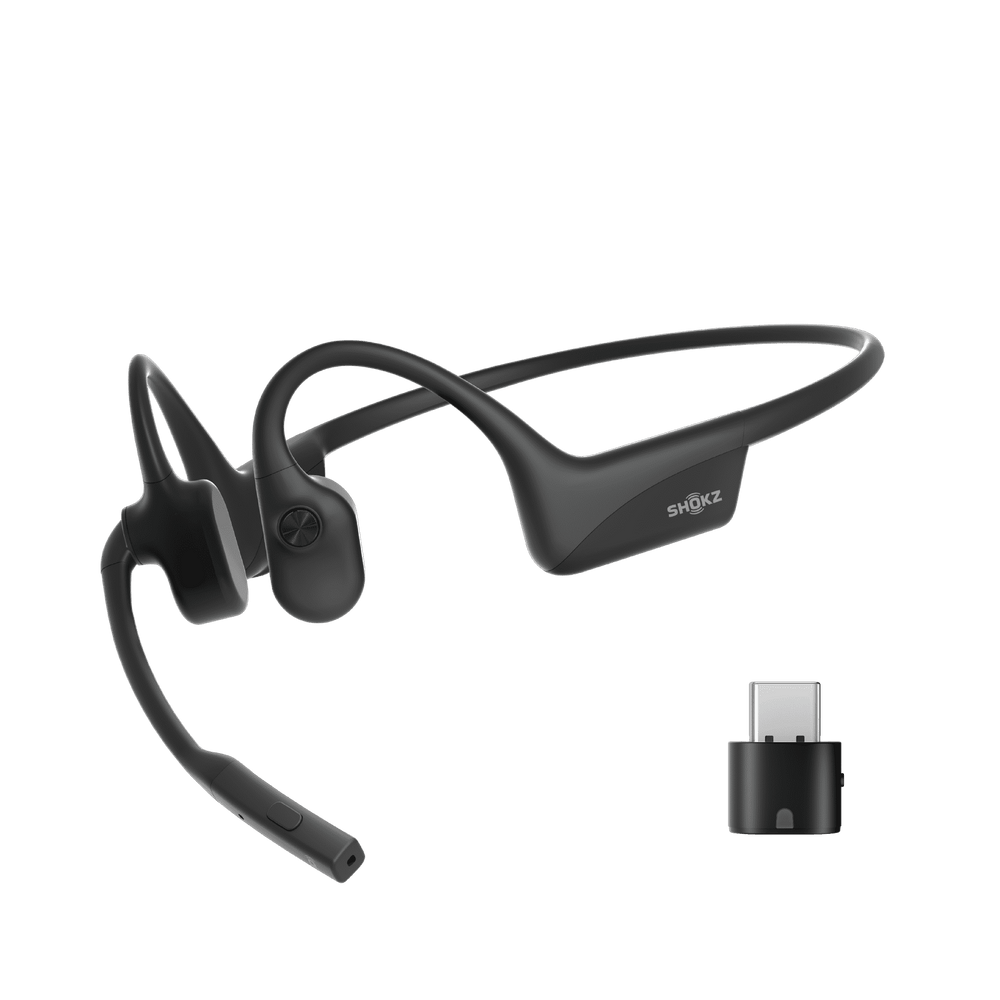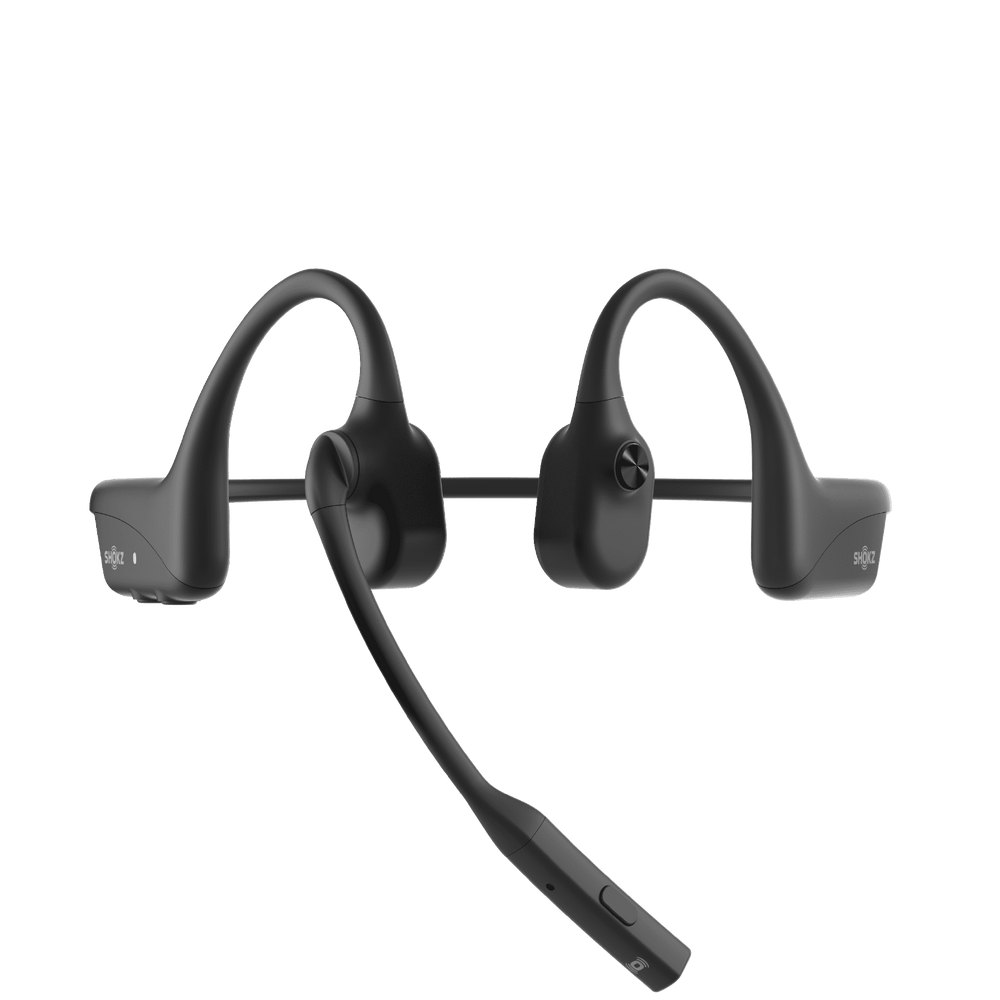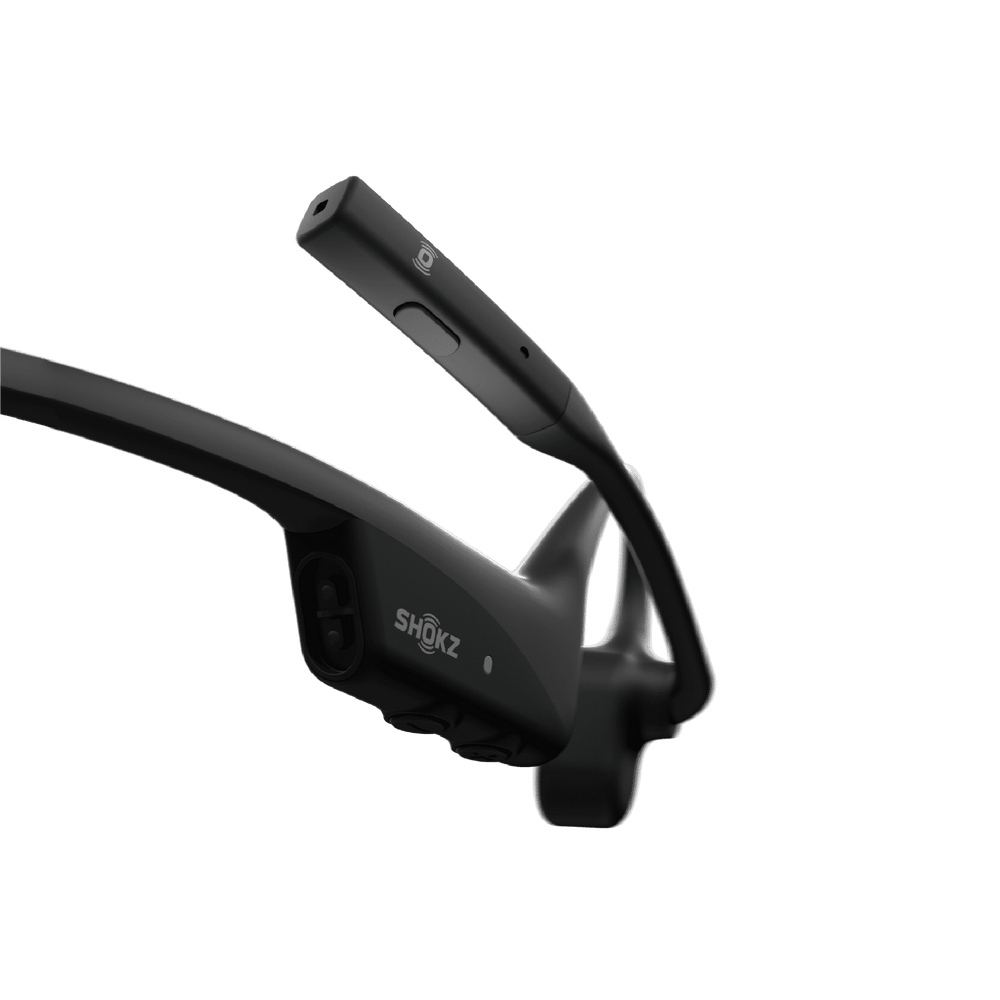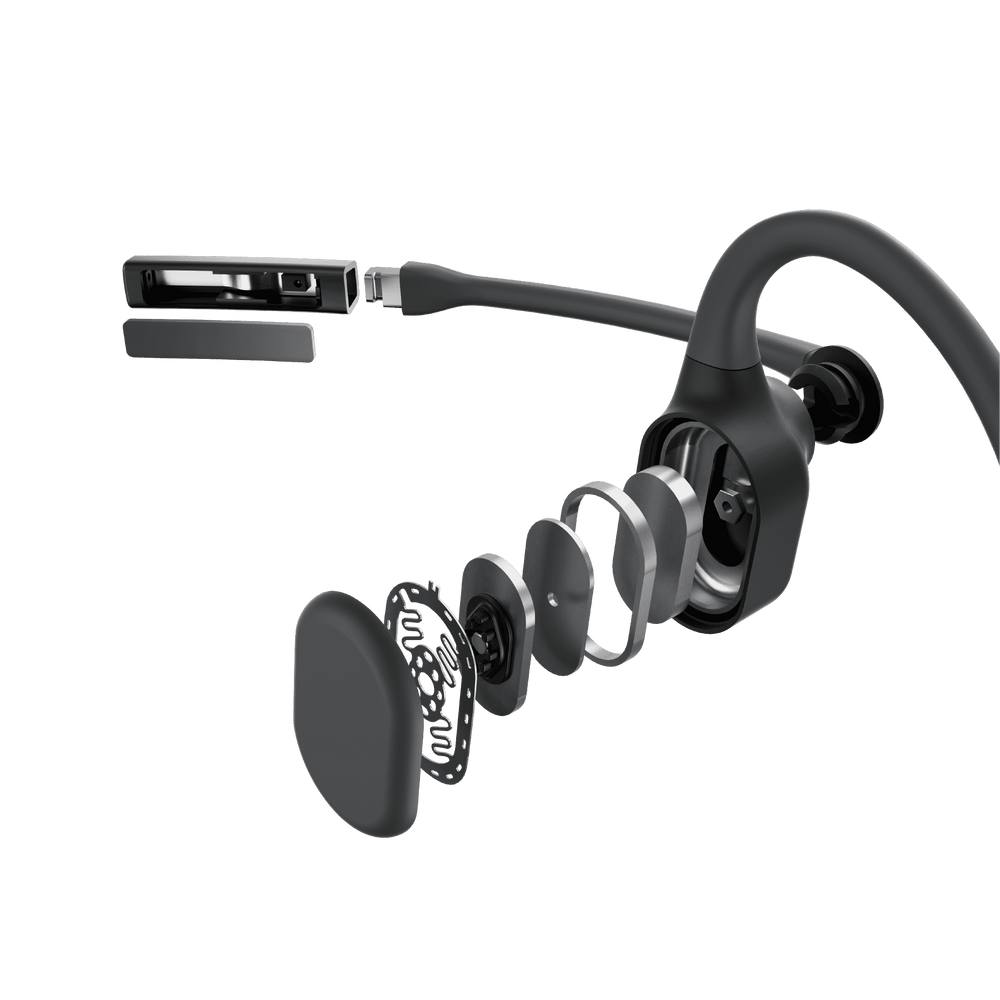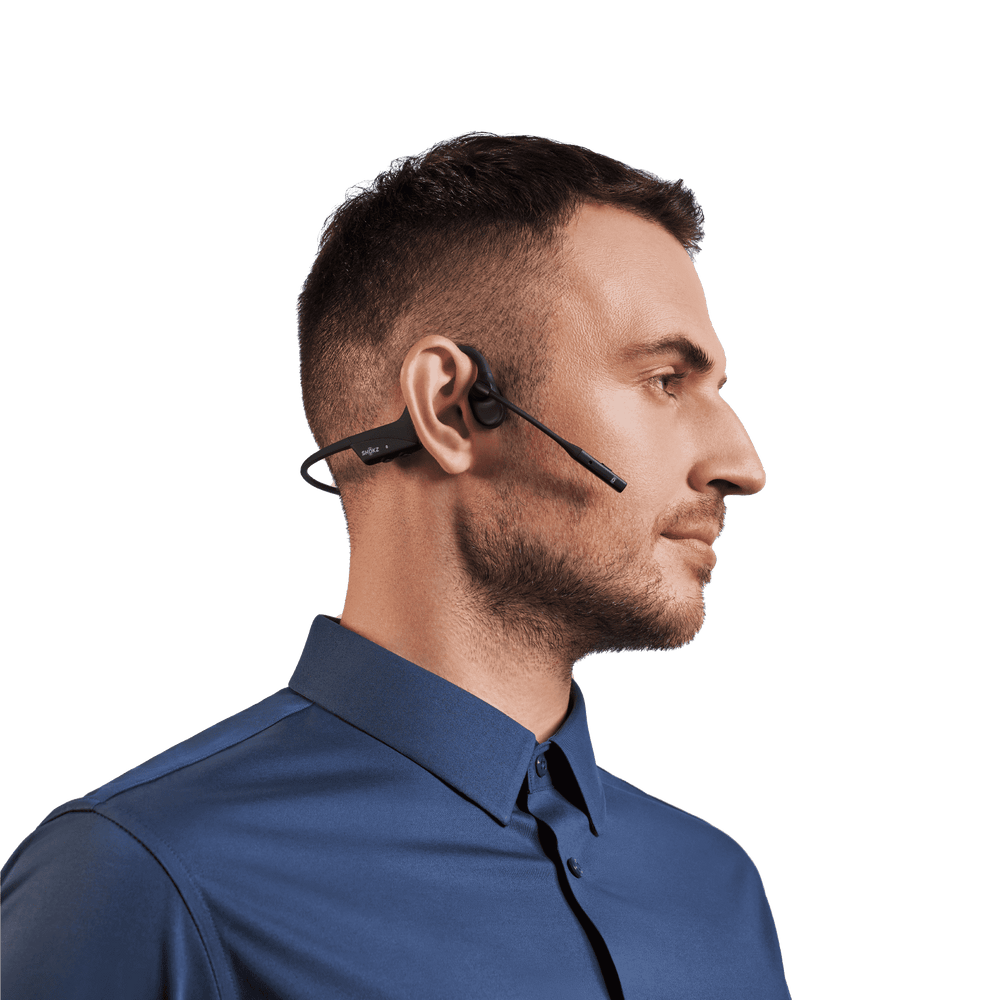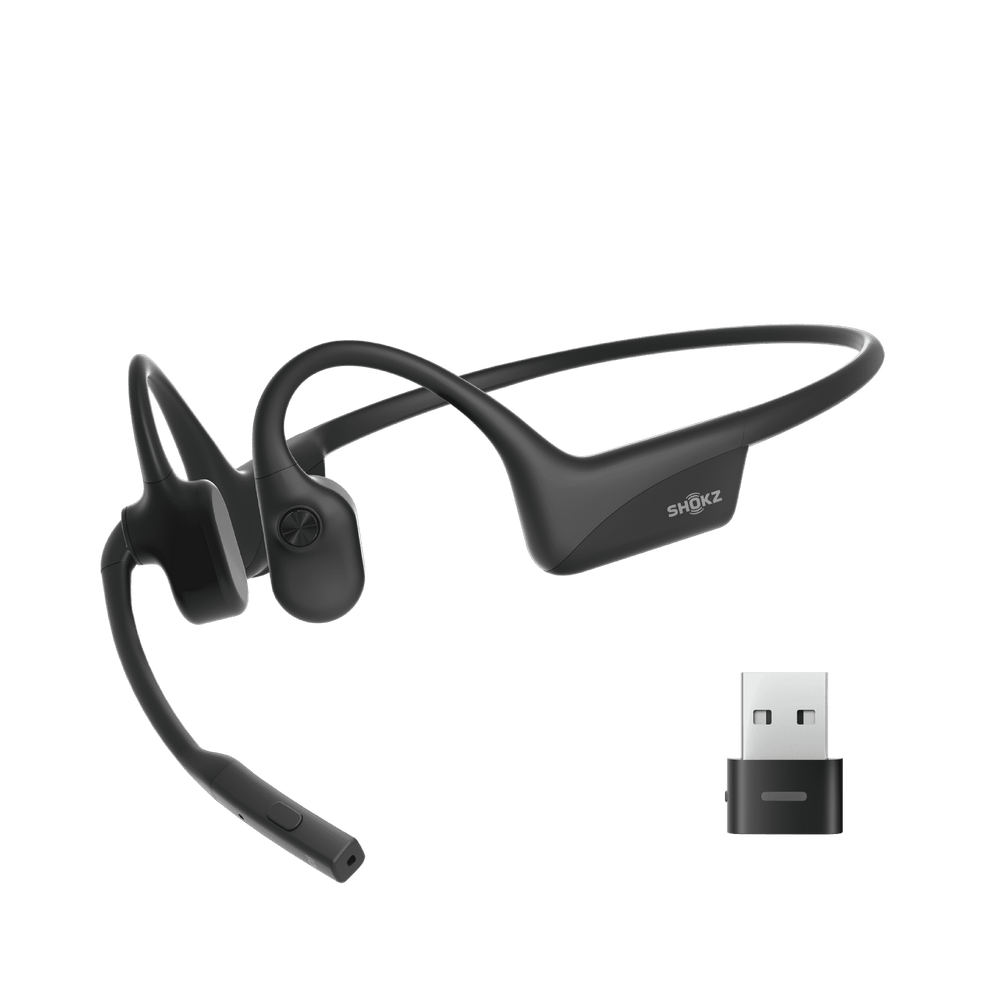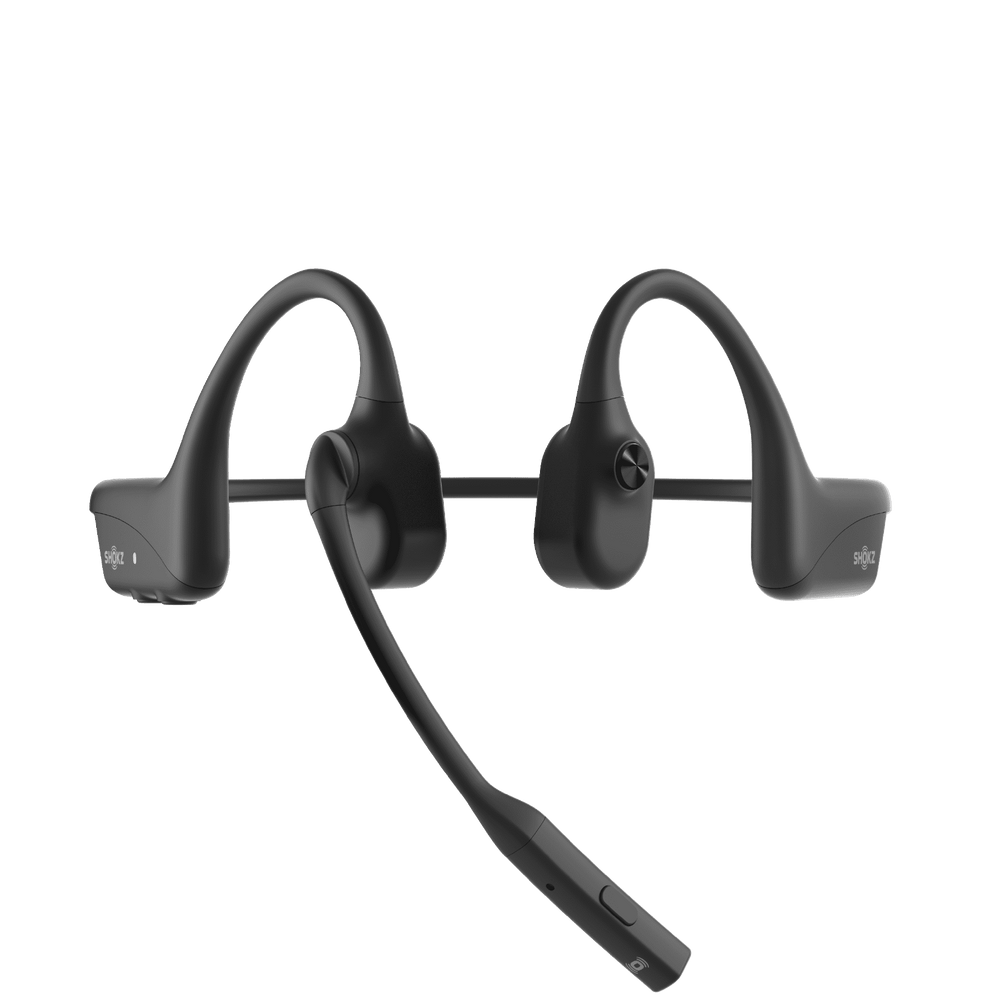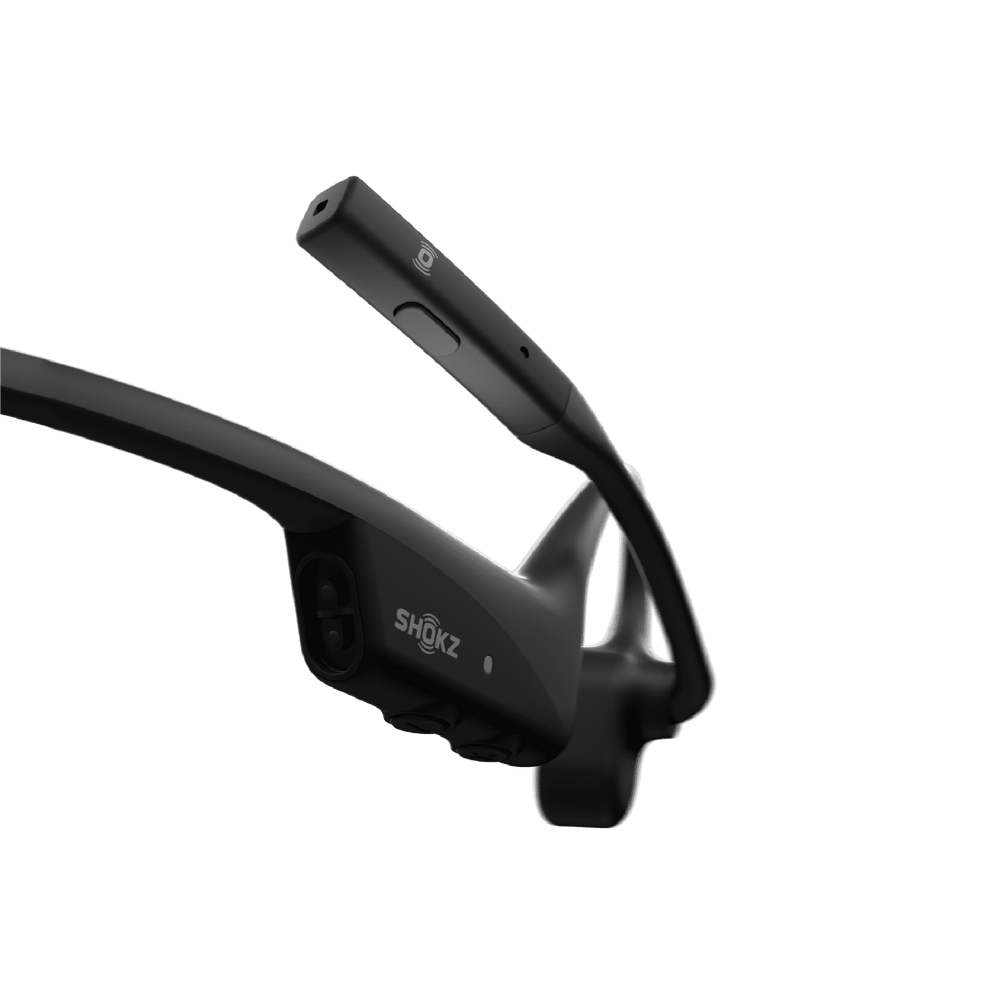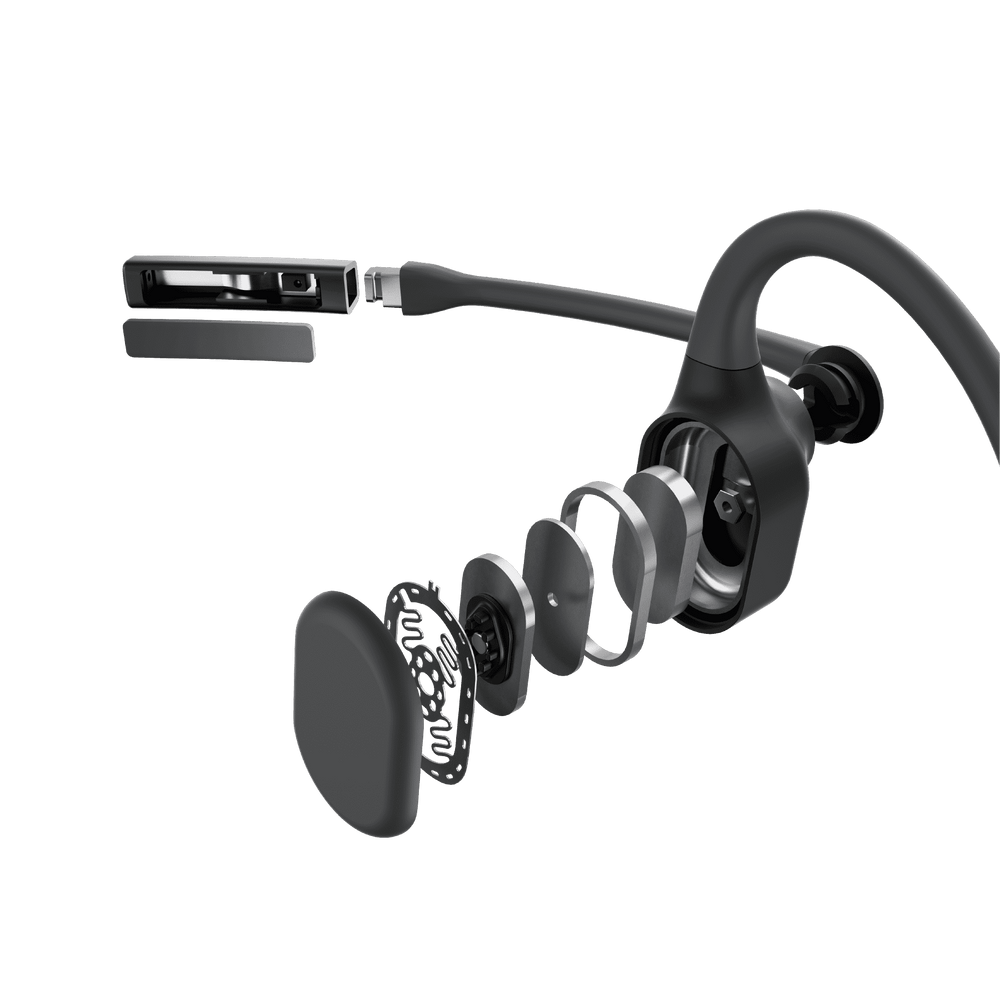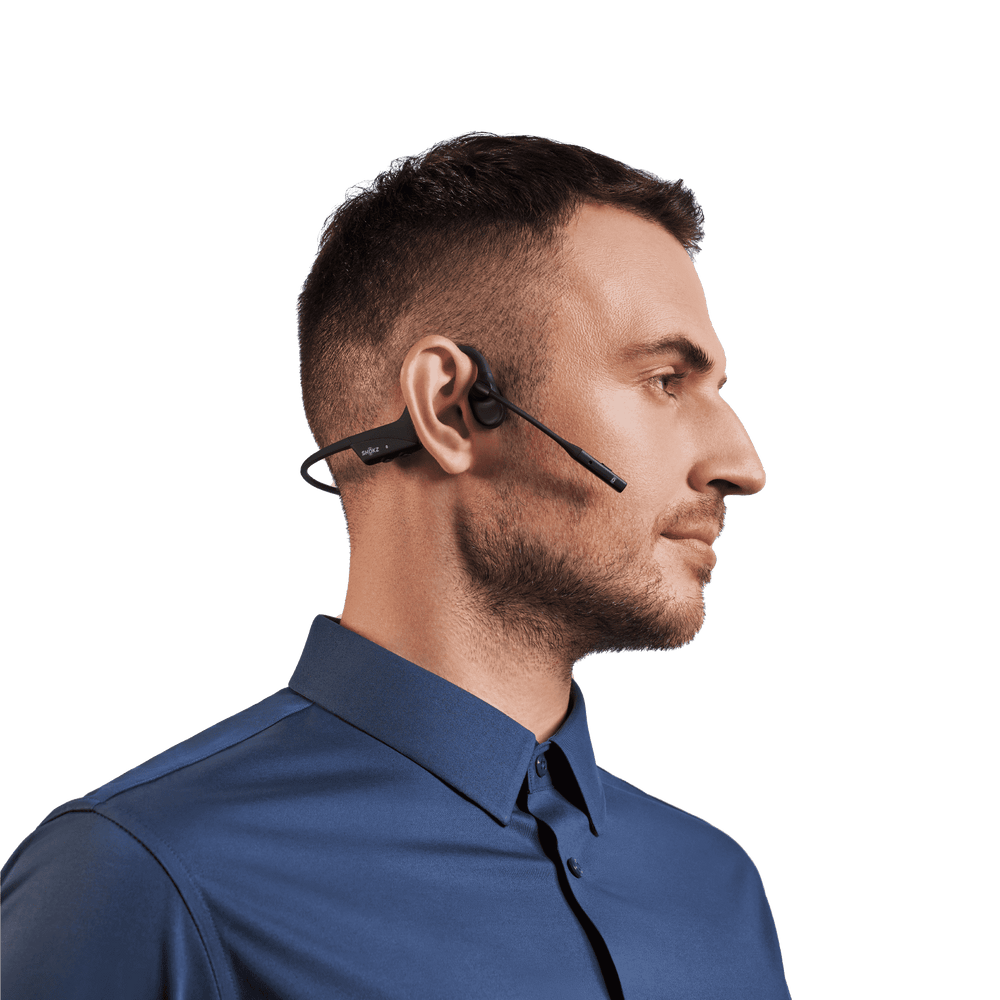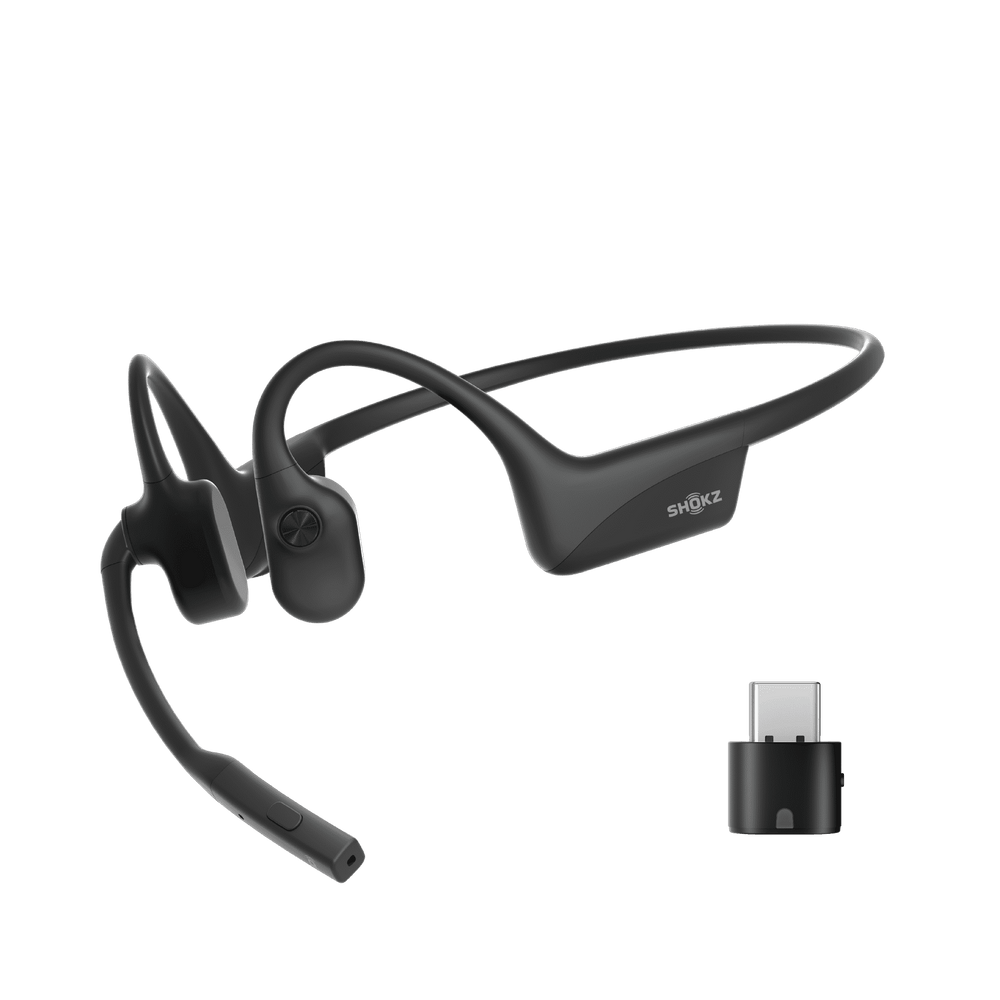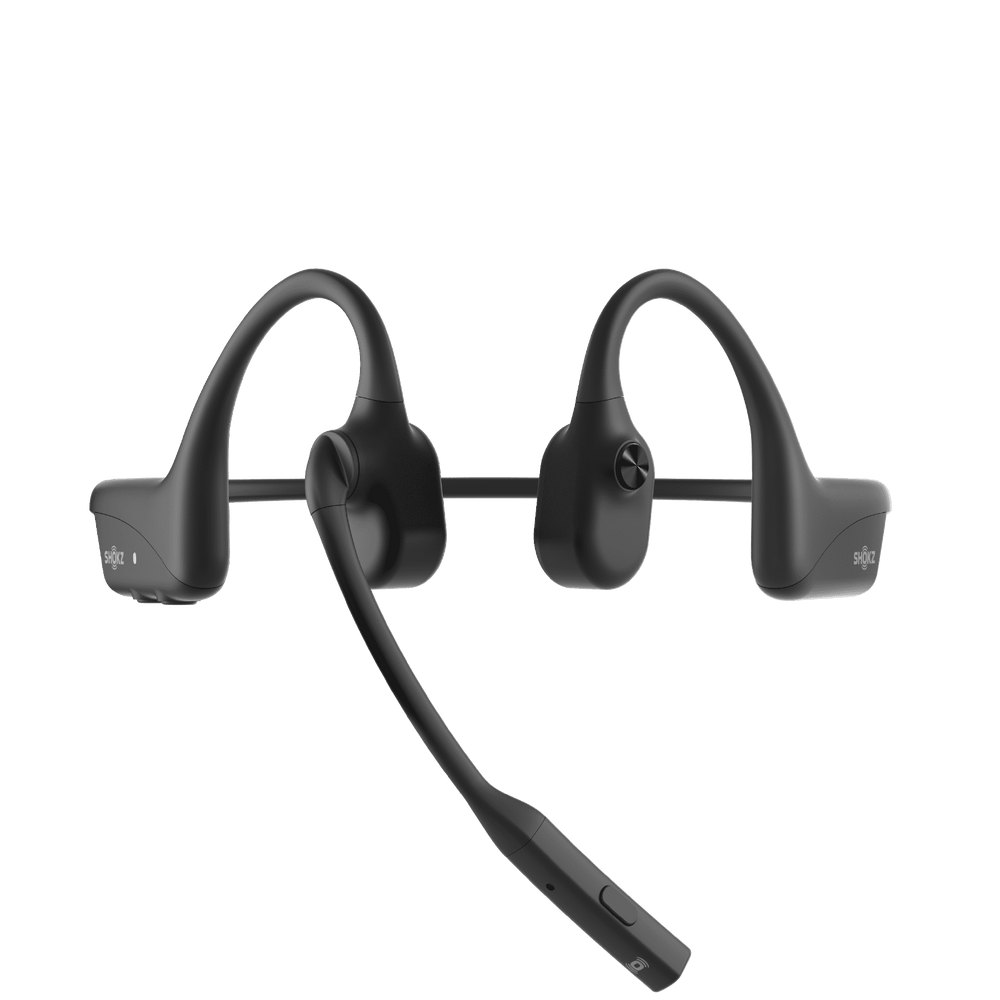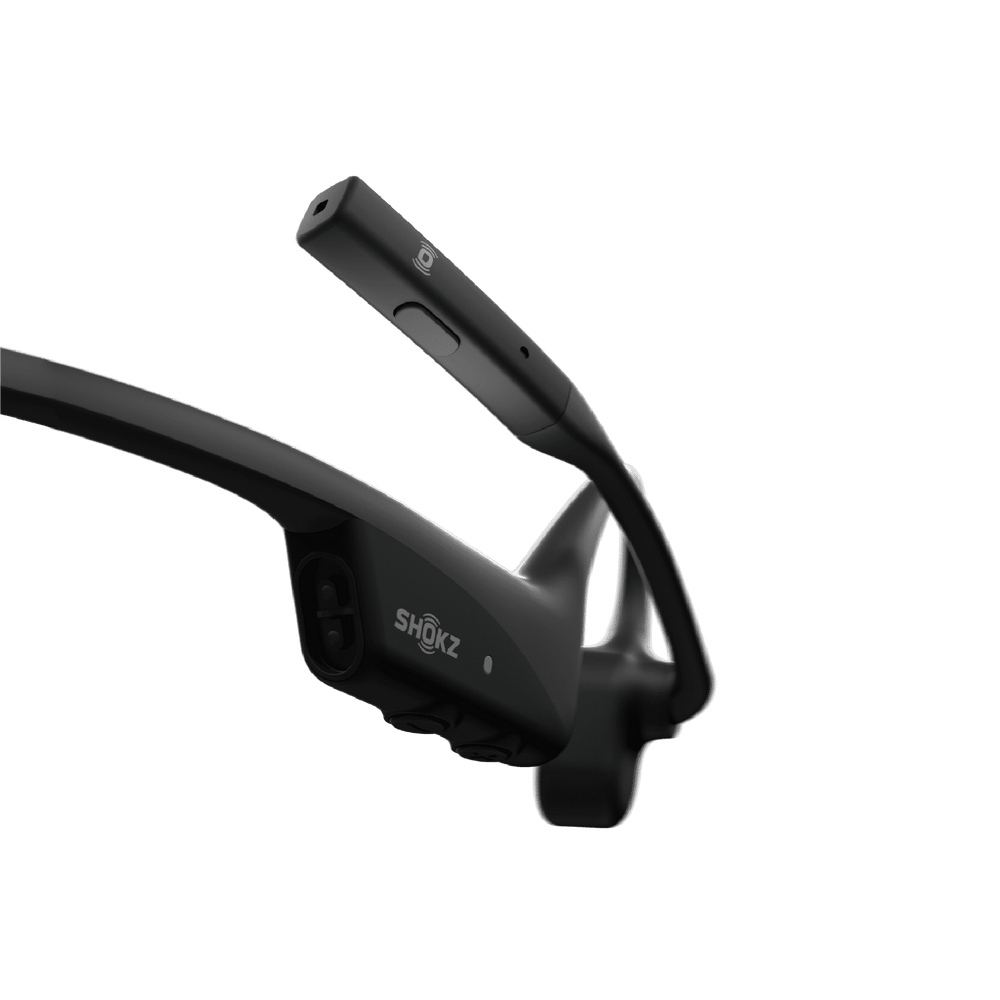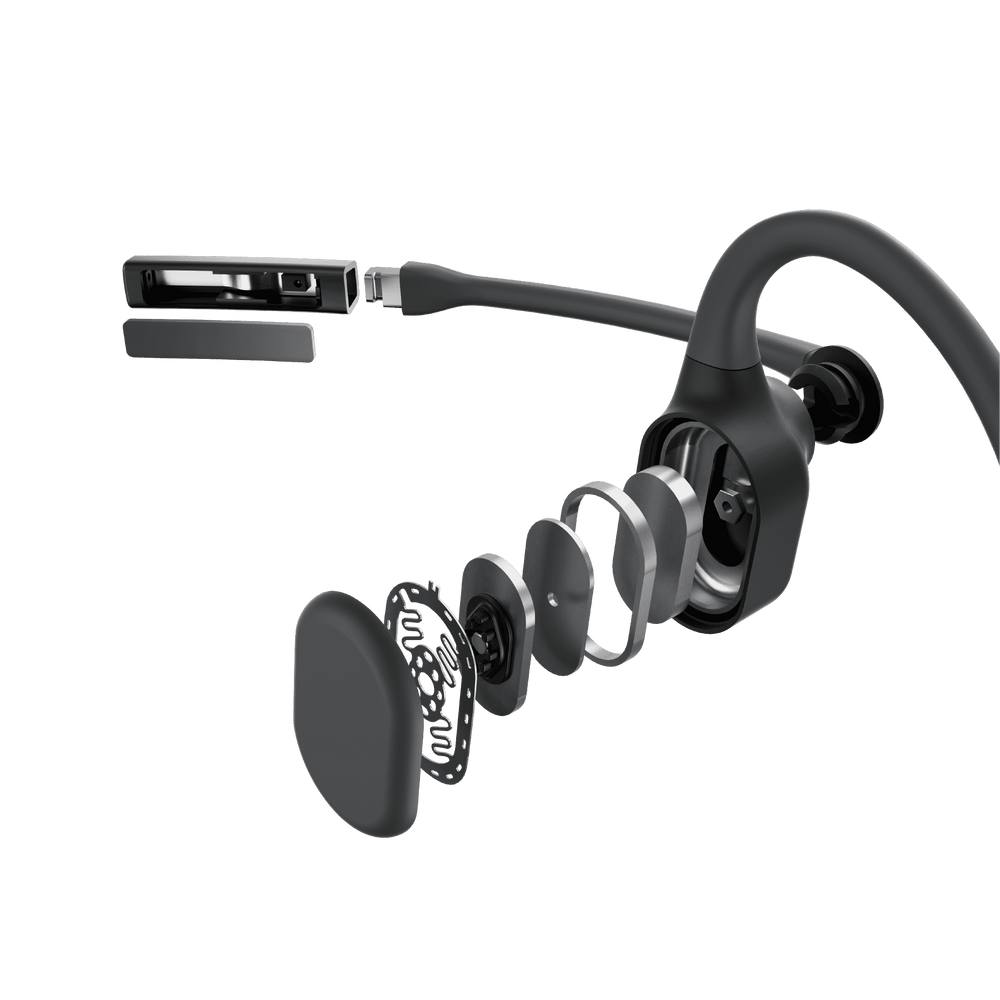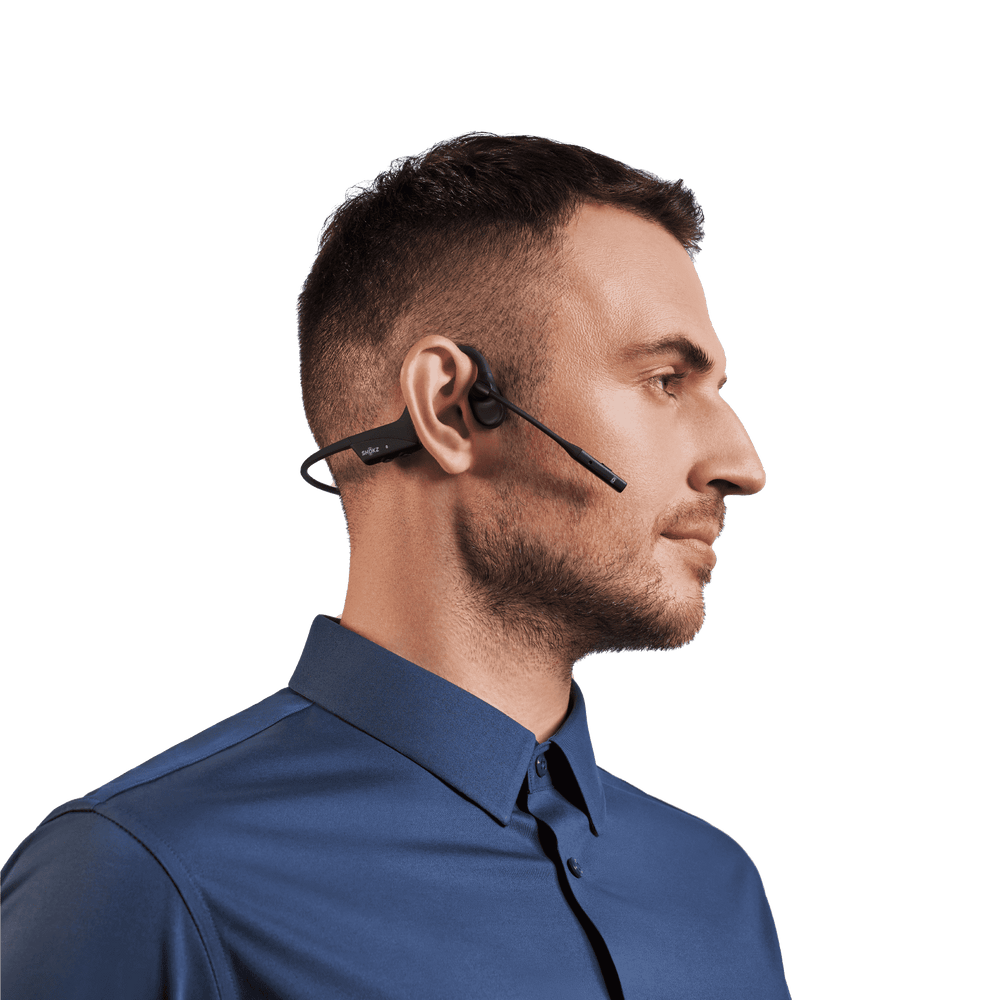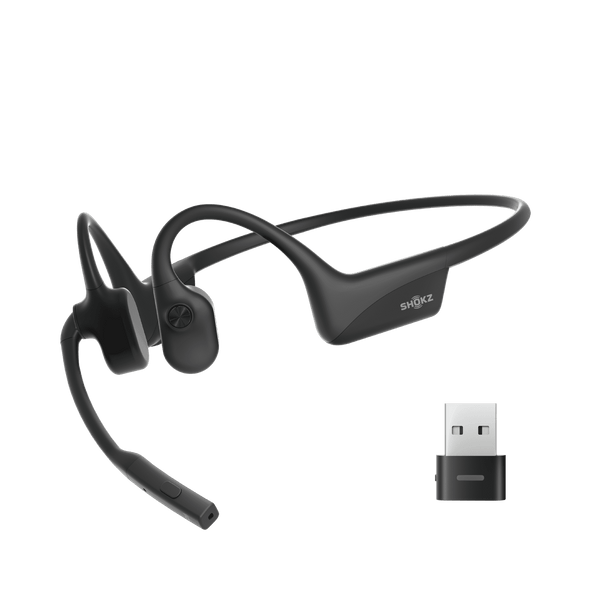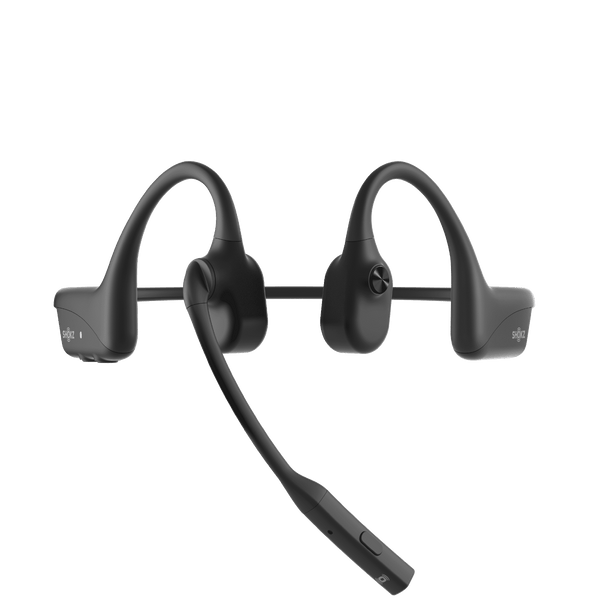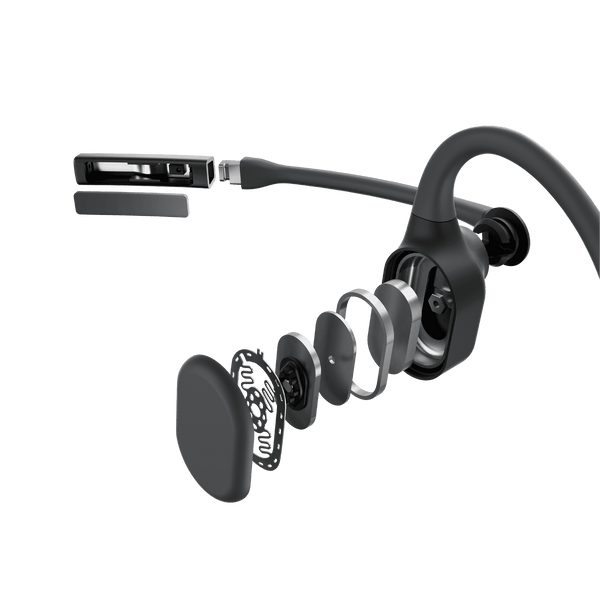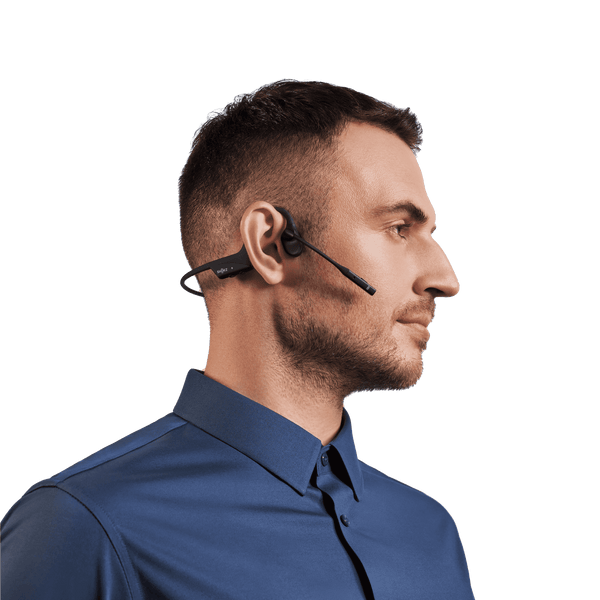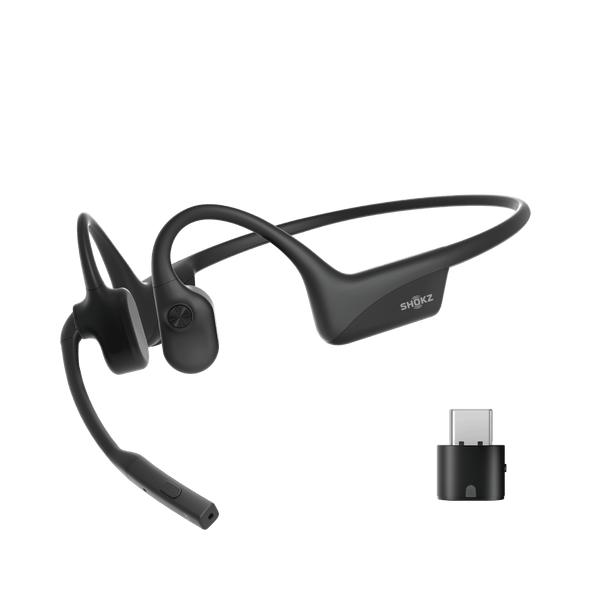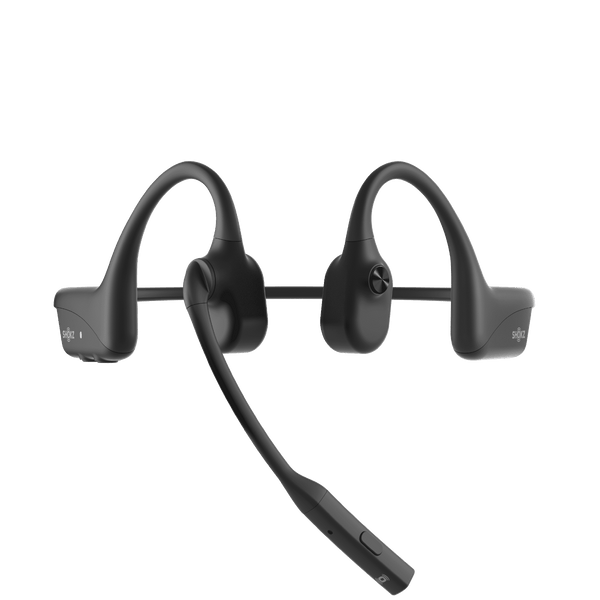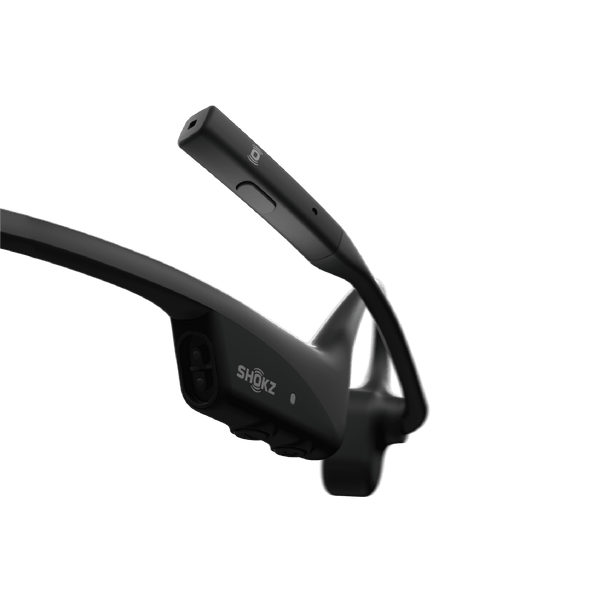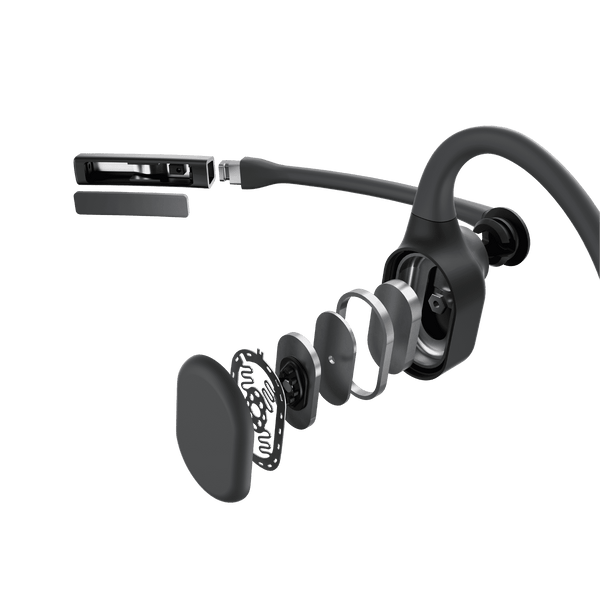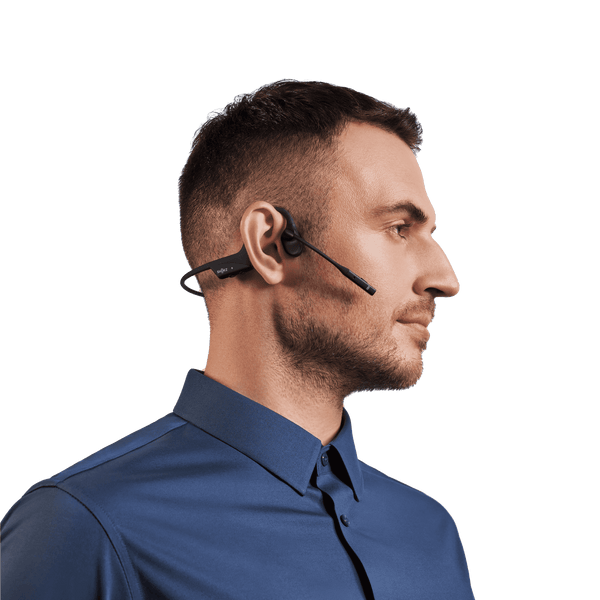 Free 2-3 Business-Day Delivery
LEARN MORE >
24-Month Warranty
You will enjoy a 24-month warranty period from the purchased date with any products here
Free 2-3 Business-Day Delivery
Orders will be dispatched within 2 business days. The parcel will arrive at your address in 48 hours once shipping out.
30 Days Return & Refund
30-day return & refund window is available for you if you aren't satisfied with your purchase here for any reason.
A New Standard in
Comfort
An Optimized Experience For Hybrid Working
WATCH THE FILM
Advanced
Open-Ear Design
Unlike traditional headsets that cover your ears and cut you off from your surroundings, OpenComm2 UC's open-ear design keeps you connected to the world without compromising on comfort or audio quality.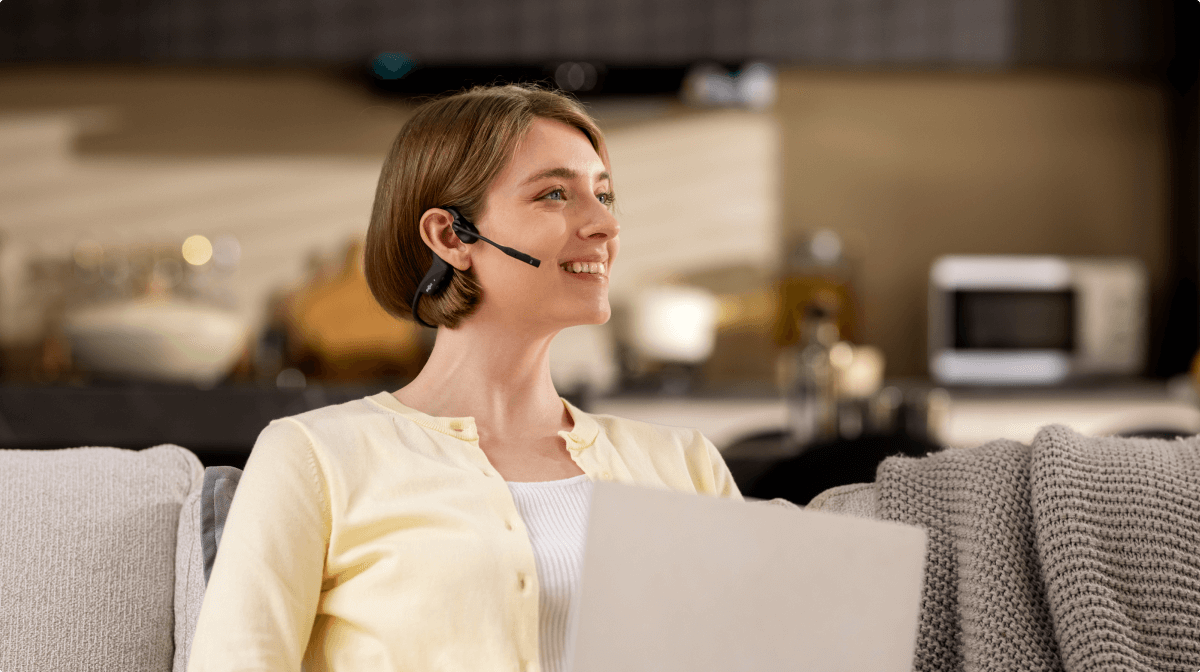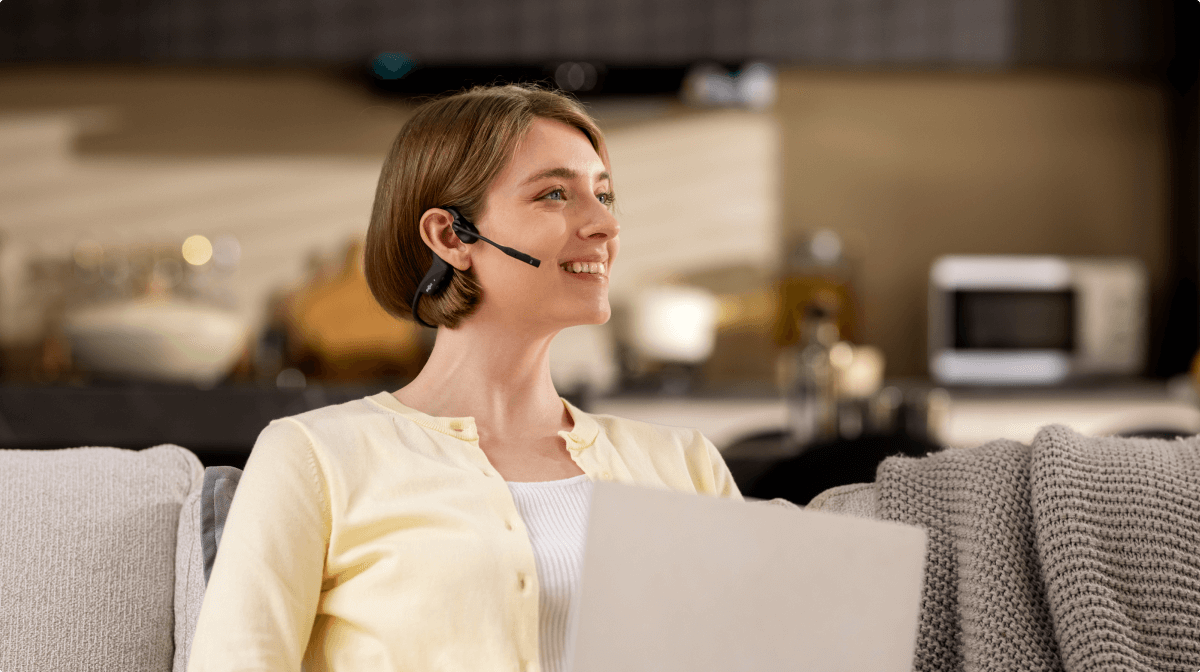 Lightweight and Easy
Weighing only 35g, the OpenComm2 UC is remarkably light and portable.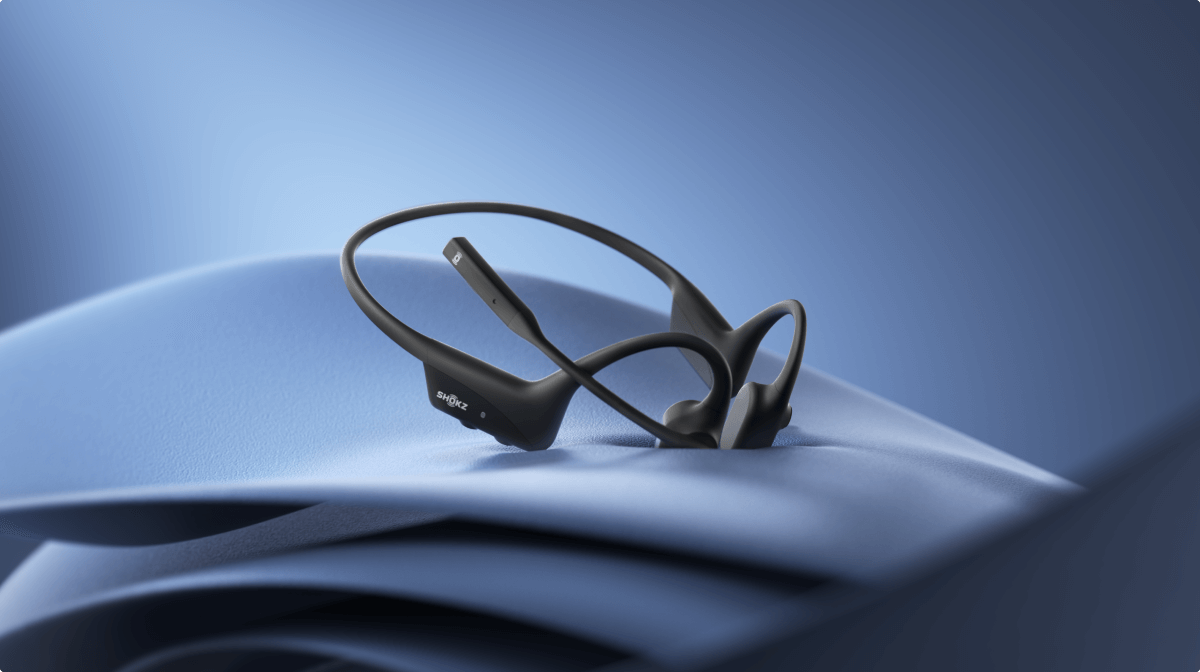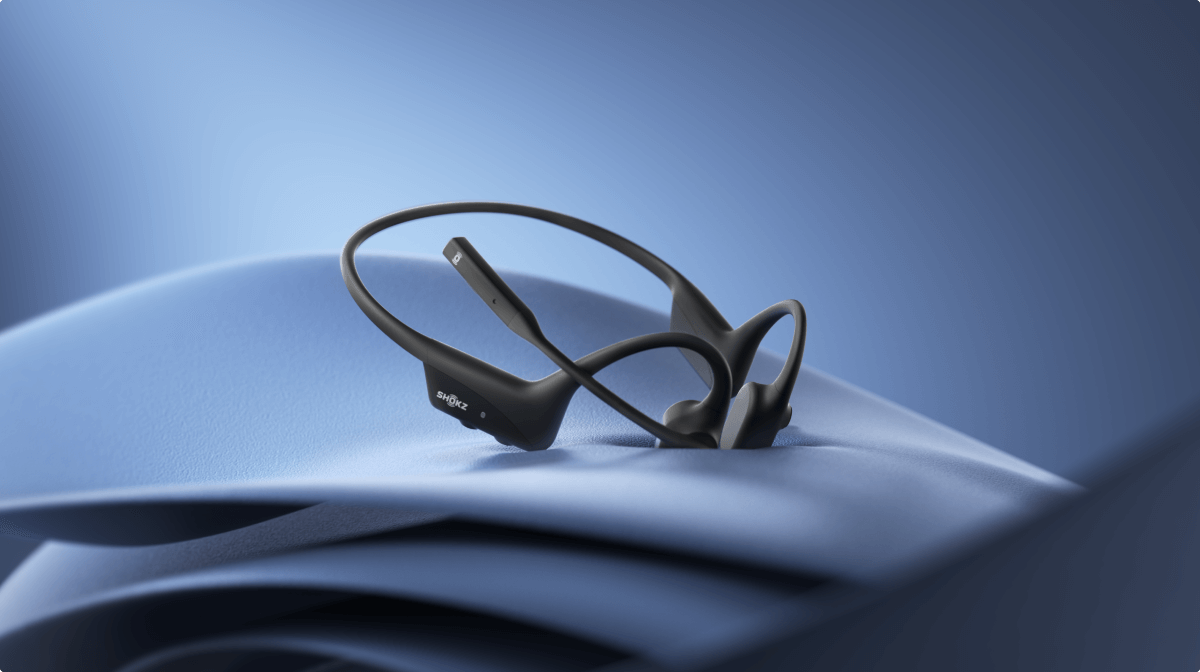 Effortless Comfort
With a flexible wraparound frame and soft silicone finish, the OpenComm2 UC delivers easy, effortless, all-day wear.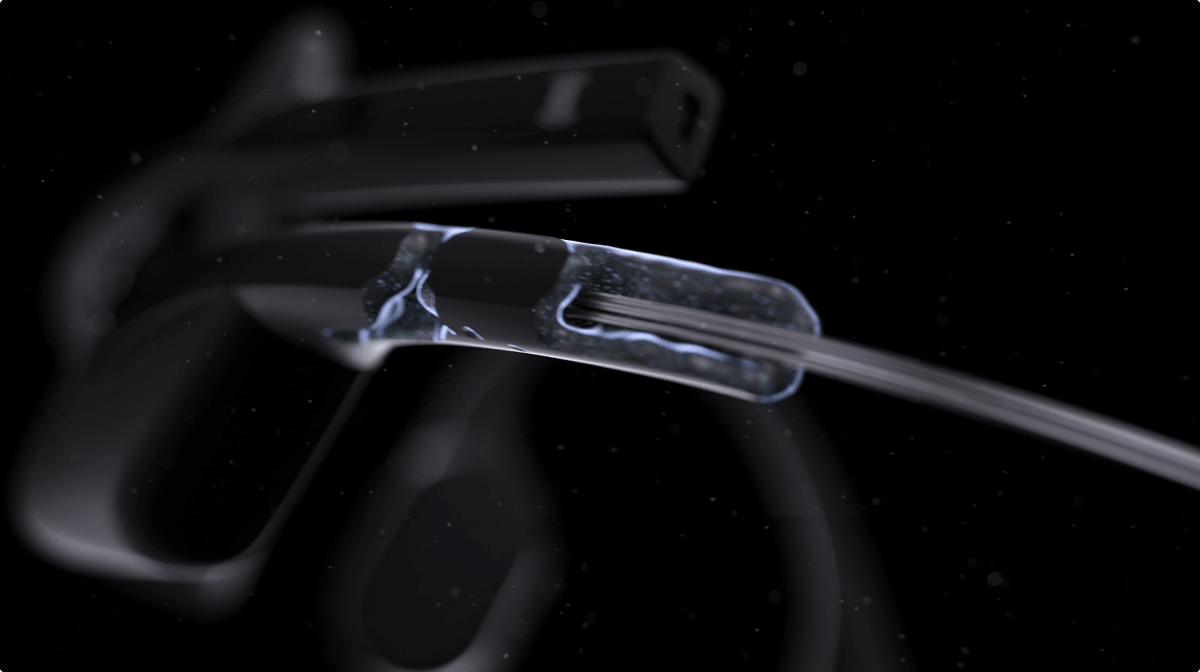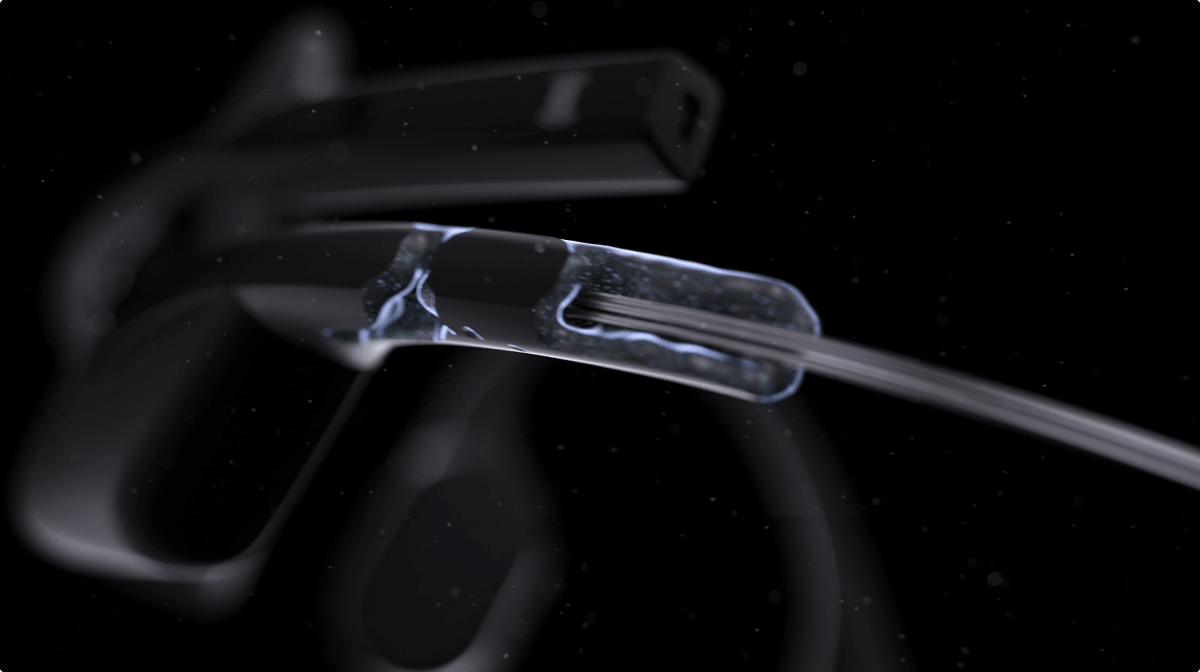 Capture Every Word
with Clarity
Crystal-Clear Calls
Bring conversations to life and take calls with crystal-clear audio, thanks to a noise-canceling microphone with Digital Signal Processing (DSP) technology that brings your voice to center stage. Clear Voice Capture (CVC) technology identifies and balances vocals by filtering out ambient noise for end-to-end high fidelity. For even more precision, the slim and easily adjustable boom mic can be positioned for optimal voice capture and rotated away when not in use.
Play Demo
OpenComm2 UC
Other Headset
Outstanding
Audio Quality
Never miss a word during important calls with seventh-generation bone conduction technology and PremiumPitchTM 2.0. The Opencomm2 UC accurately picks up and equalizes medium and high-frequency vocals, ensuring you hear every word distinctly and without distortion.
Designed forf Flexible and
Friendly Office Use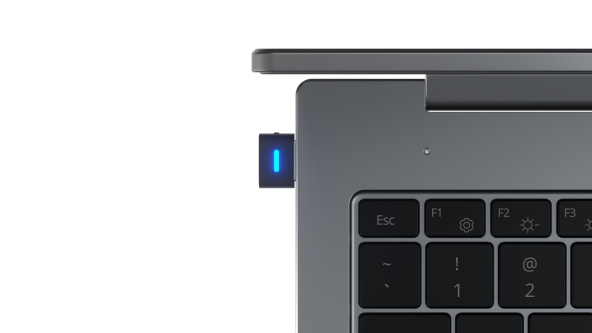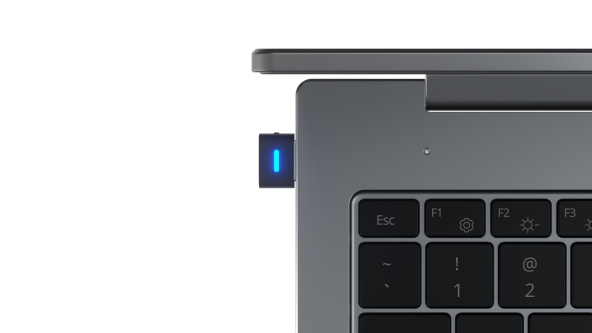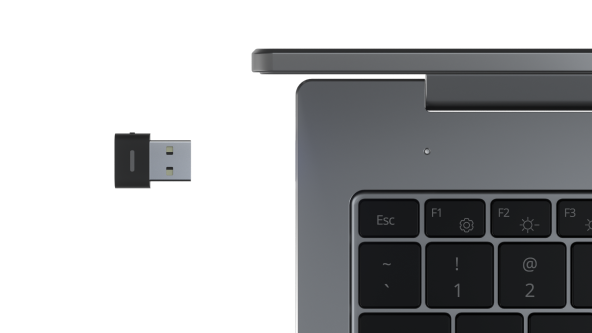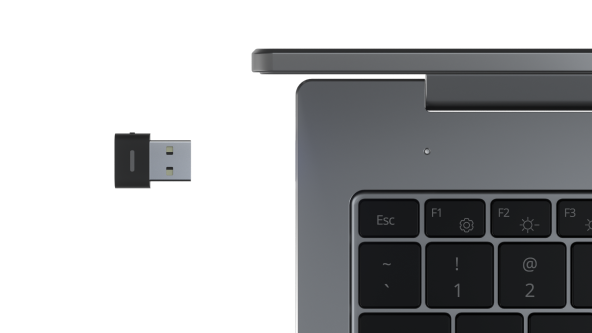 USB inserted
USB not inserted
PC and Mac Compatibility
Whether you're working on PC or Mac, the Shokz Loop110 wireless adapter keeps your connection stable and uninterrupted. Move freely while always staying connected with a wireless range of up to 30m/98ft. Simply plug in your wireless adapter and start working.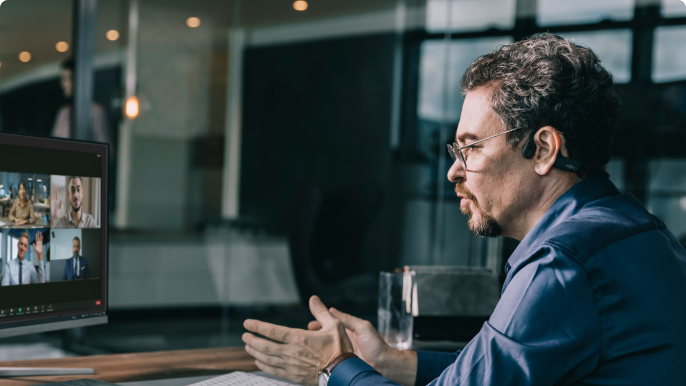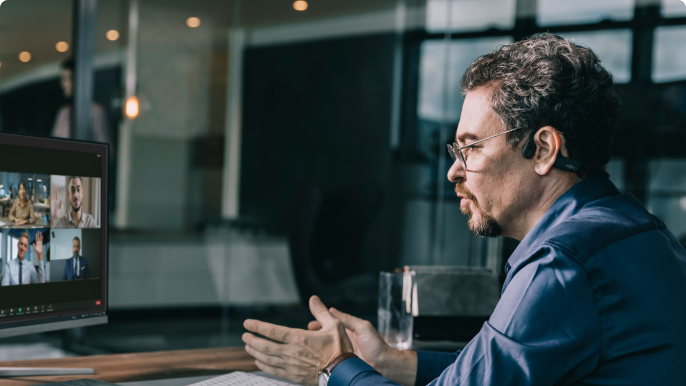 Zoom Certified
The OpenComm2 UC is optimized for seamless software integration. Control Zoom functions via the dedicated headset buttons and enjoy convenient functionality, silky-smooth calls, and seamless collaboration.
Stay Connected and
Situationally Aware
Working from home, in the office, or on the go often requires situational and sensory awareness. With the OpenComm2 UC's open-ear design you're always connected to your surroundings so you never miss a beat.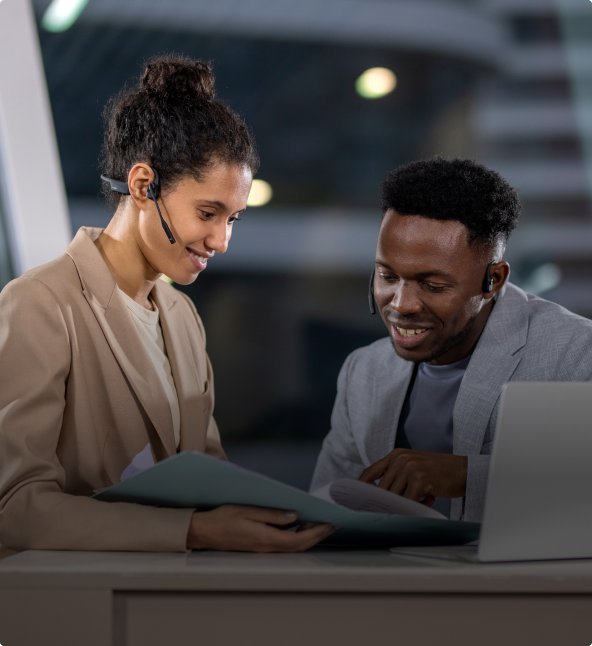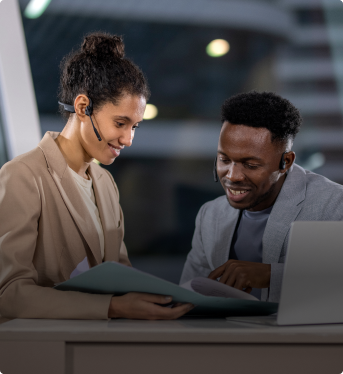 Work with Total Efficiency
Experience improved communication and easier collaboration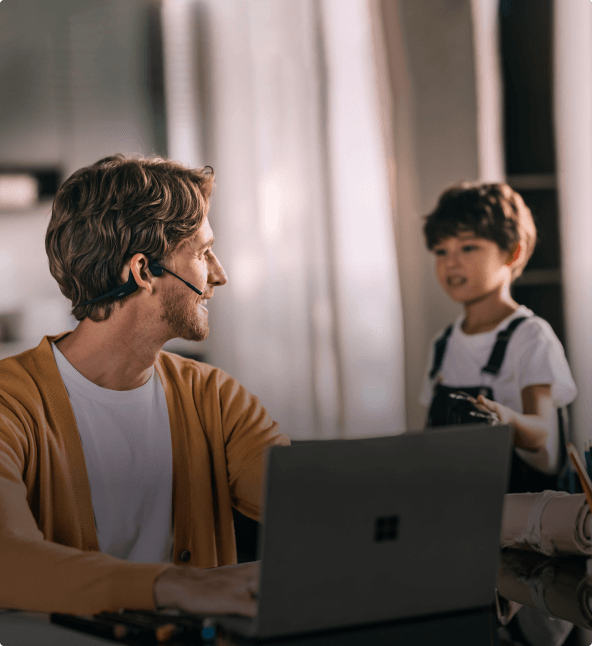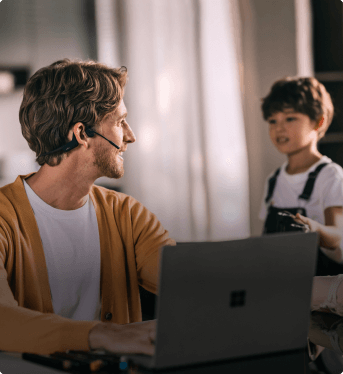 Speak with Controlled Clarity
Stay connected to your work without missing out on what's happening at home
Multipoint Pairing
Pair your headset with up to two devices at a time, and enjoy easy switching capabilities for seamless connection and improved work efficiency.
User-Friendly
Integrated Controls
Integrated headset operations reduce PC or mobile device controls to simplify functionality. Simply press a button to adjust the volume, mute and unmute during calls, play or pause audio, check the battery level, and more.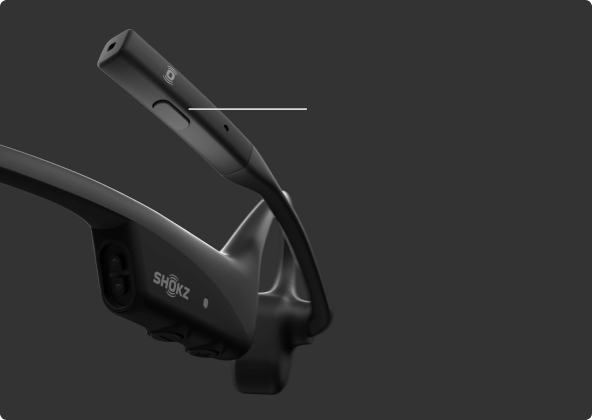 Mute Button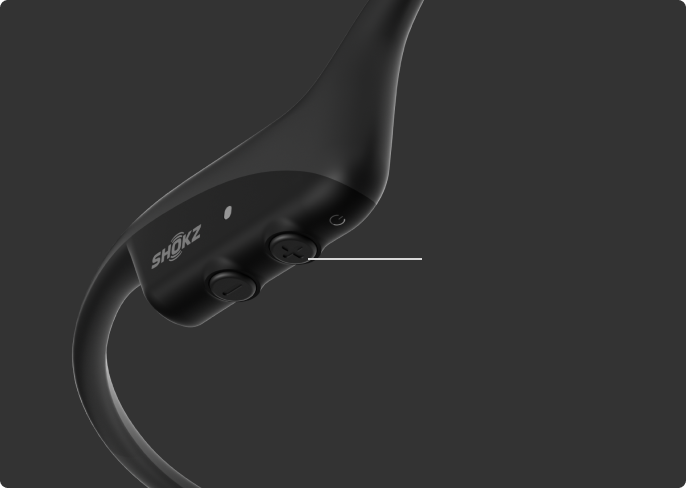 Power/
Volume+
Button
Mutifunction
Button
Improved Communication with
Battery Life That Lasts
High-sensitivity technology delivers long-lasting battery power. Master uninterrupted communication so you can be online anytime, anywhere.
Up to
16 hours
hours of talk time
Up to
8 hours
hours of listening time
5 minute
charge for
2 hours
of talk time
60 minute
for full charge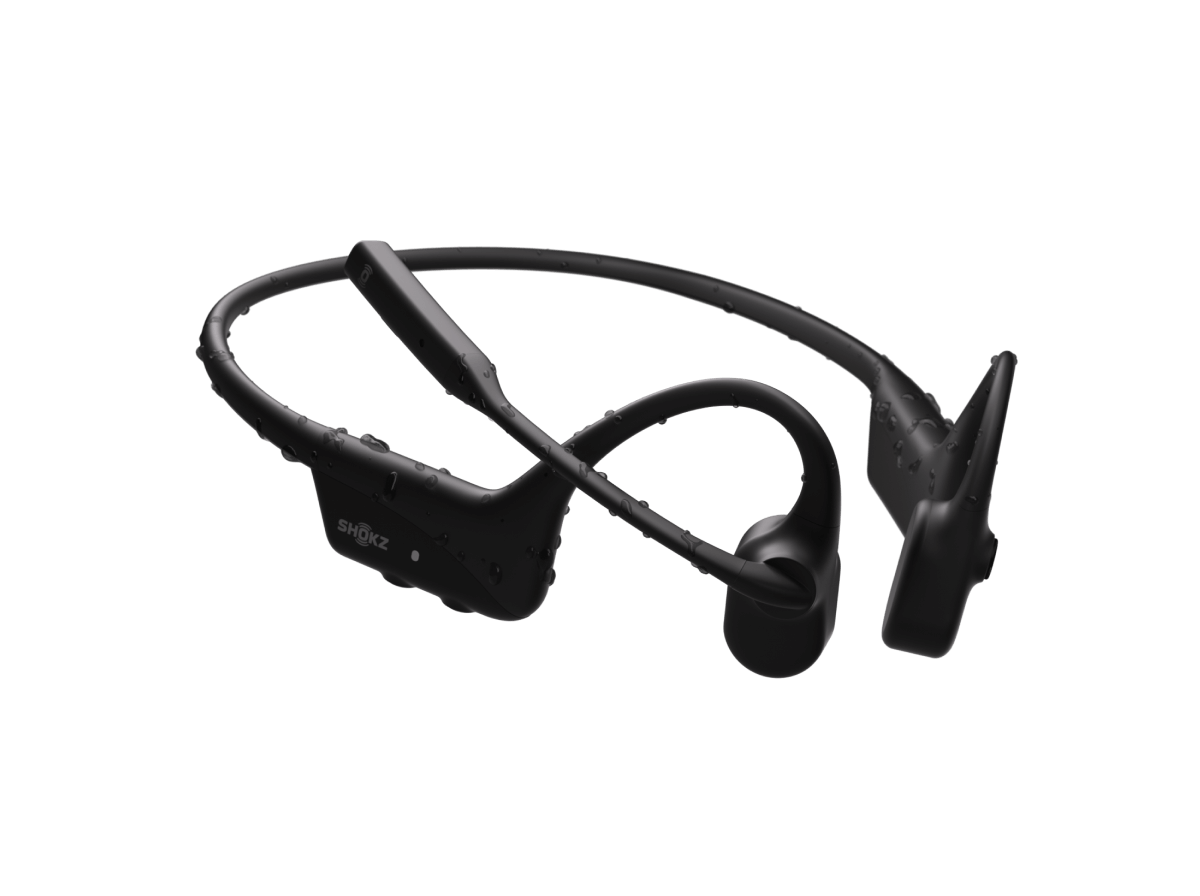 Moisture-Resistant Durability
Worry less about splashes and light spills with IP55 water-resistant durability and the microphone's water-resistant acoustic mesh.
Shokz Connect
Shokz Connect supports firmware upgrades. Never miss a function upgrade, and keep your headset up to date with the latest firmware so you can perform at your best.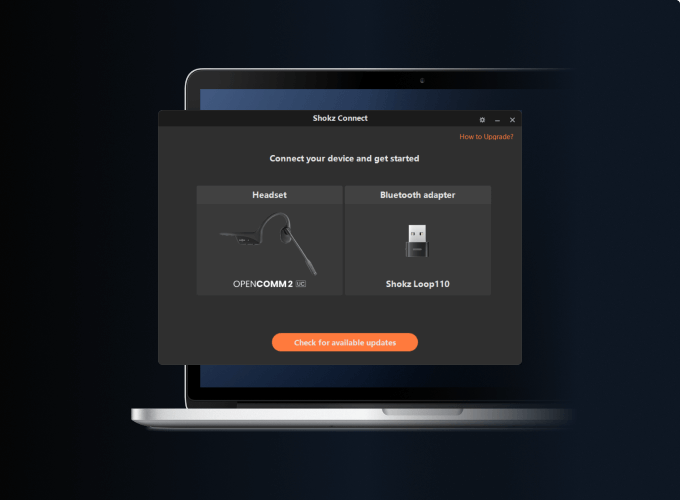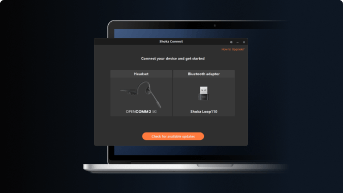 OpenComm2 UC fulfills the needs of working from home, offices, or wherever you go.
With this revolutionary headset, you can enjoy better connectivity with your work, stay aware of your surroundings, and respond to people or things around you in a timely manner.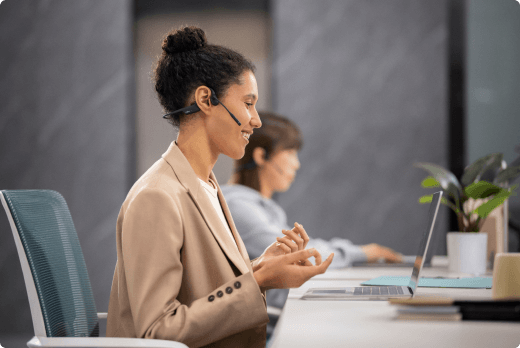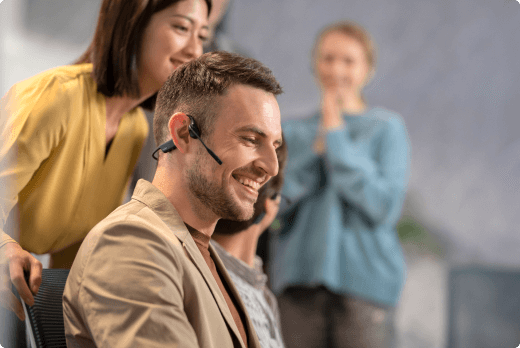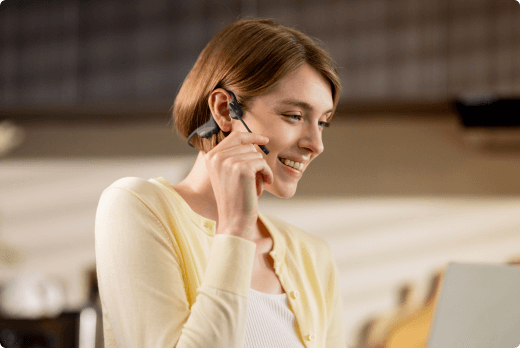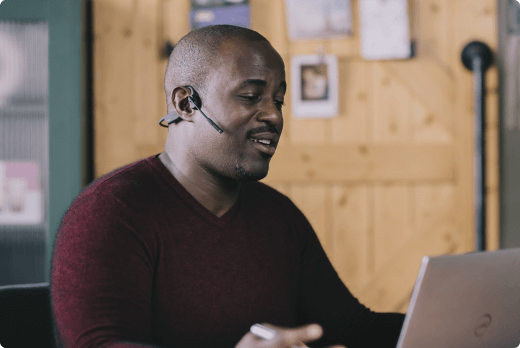 What's In The Box
OpenComm2 UC Bone Conduction Stereo Bluetooth Headset
Shokz Loop 110 USB-A/C Wireless Adapter
Magnetic Induction Charger
Hard Shell Carring Case
*If you experience any redness of the skin, swelling, or itchiness while wearing the product, discontinue use of the product immediately and consult a physician.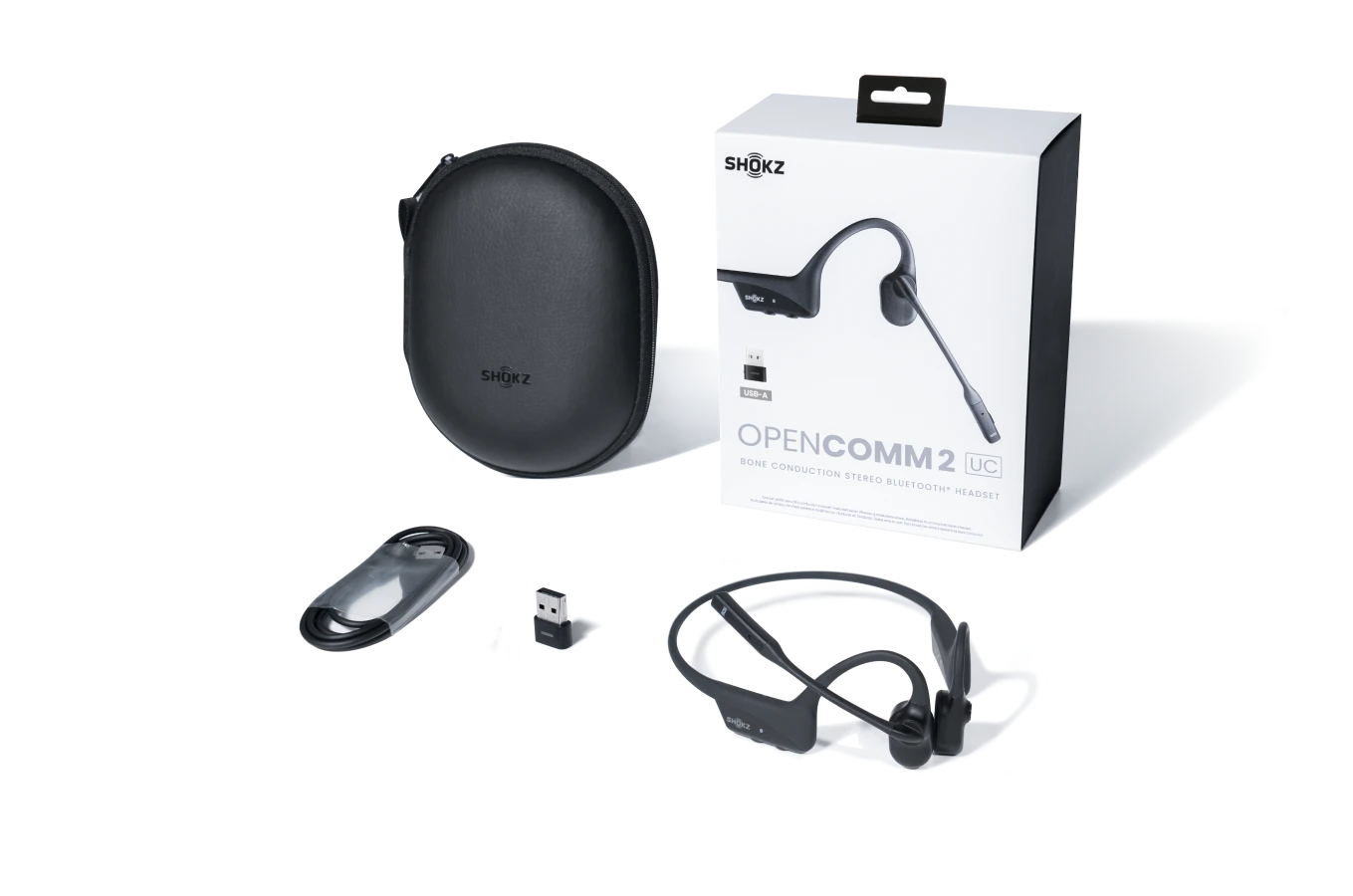 DSP Noise-Canceling Boom Mic
Quick Charge
16 Hours of Talk Time
IP55 Water-Resistant
7th generation bone conduction
USB-A
Independent Mute Button
DSP Noise-Canceling Boom Mic
16 Hours of Talk Time
IP55 Water-Resistant
Quick Charge
7th generation bone conduction
USB-A
Independent Mute Button
Battery
Listen time
Up to 8 Hours
Standby time
Up to 14 Days
Battery
Lithium polymer battery
Connectivity
Bluetooth® version
Bluetooth® v5.1
Wireless range
Up to 98feet(30m)
Compatible configuration files
A2DP,AVRCP,HSP,HFP
Design
Water resistant
IP55 rated
Sound
Frequency Response
20HZ-20kHZ
Speaker sensitivity
96±3 dB
Speaker impendance
8.5Ω±20%
Frequency band
2400-2483.5MHz
Maxmium RF output power
10dbm
Microphone
Speaker type
Bone Conduction
Microphone sensitivity
-38dB±3dB
SHOW FULL SPECS >
Find The Right Headphone For You
Type
Communication
Communication
Bluetooth
BluetoothⓇ 5.1
BluetoothⓇ 5.1
Device
PC/Mobile Recommended
Mobile Recommended
Battery Life
16 Hours of Talk Time
16 Hours of Talk Time
COMPARE ALL >
Zero star customer service experience
I returned my product and still haven't received my refund. There's no customer service in Australia. The call center number is invalid.
Comfortable but had connectivity issues
I really liked the concept of this headphones. Very comfortable as well considering I work 8-10 hours a day. Stylish looking as I even use this outside office.
I just had a terrible connectivity issue starting from Day 1. I asked for help from their customer service and it took 3 days to respond. So fast forward, we agreed to replace the unit with a new ones but it took them more than 2 weeks to come up with that decision. I wished they had a better customer service considering the price of this unit. I wished I bought this through JB HIFI, that way, I can have all these issues sorted in one visit.
Bluetooth headset for dictation
I purchased my shokz headset to use for phone calls from my mobile phone and as microphone for my dictation app. Very happy with both
Brilliant sound and convenience
Loving my Opencomm! I can continue my video calls and learning while grabbing a water or cuppa with no interruption. They are light weight and such a long battery life.
FAQ
What devices will Opencomm2 UC pair with?
Via Dongle, Opencomm2 UC can pair with desk devices like PC, laptop, as long as it offers a USB-A port or USB-C port.
Via Bluetooth, Opencomm2 UC will pair with most Bluetooth devices that use Bluetooth 3.1 or higher, including phones, tablets, computers and watches. It will not pair with gaming consoles. It will not pair with some transmitters.
How do I mute/unmute the microphone?
To mute the microphone, click the mute button once during the call. You'll hear 'mute on', and the the Loop110 will show solid red.
To unmute the microphone, click the mute button once during the call. You'll hear 'mute off'.
Can the dual noise-canceling boom microphone be removed?
The boom microphone on the Opencomm2 UC is not detachable, you are able to move the microphone so you can move it away from your mouth when you are done with your call.
Note:The microphone can only be rotated 180 degrees. During use, please operate with care.
Can individuals with hearing loss benefit from bone conduction headphones?
As the situation varies person from person, we are unable to confirm that whether our headphones will work for any particular individual. We suggest you can ask the doctor first, or there are plenty of retailers with in-store demos, we encourage you to give them a try. Kindly see the retailers
here
What is the function of Shokz connect?
Shokz Connect supports firmware upgrades, which implement the headset firmware update functions. For example,  fixing software bugs, getting the latest performance updates, etc.. With Shokz Connect, you will never miss a function upgrade, and keep your headset with the latest firmware for better performance.
READ MORE >

Let's Be Open!
With nothing inside or over your ears,
enjoy total awareness while you listen.